Intertidal walks in Singapore
---
Although it's one of the smallest countries in the world, our little red dot is home to diverse marine ecosystems. I mean, we've got over 200 coral species – that's a lot. But you needn't be a diver or snorkelling pro to explore our shores when you can enjoy intertidal walks in Singapore.
Intertidal walks are suitable for all ages and can be done at most of our beaches, whether you're in the East or the West. So if you're planning your next family outing or looking for a new outdoor nature activity, here's a list of beaches and islands with both guided and self-guided options. 
Note: Refrain from touching or handling any marine life by yourself. The ecosystems in which these animals thrive are very fragile, so do exercise caution and responsibility while exploring.
---
1. Changi Beach Park – Rare sea cucumbers, crabs & sea stars
---

You'll find sea critters on the beach much like sprinkles on a doughnut.
Image credit: Klook
Changi Beach Park is home to a wide variety of sea cucumbers which you'll find all over the shore during low tide. You'll also find an assortment of creatures ranging from little crabs scuttling around to sea stars "sun tanning" on the sand.
"Can't keep my hands to myself," are wise words spoken by one Selena Gomez. But do keep your hands to yourself, as some of the marine life you'll meet on your adventure are considered vulnerable species and we wouldn't want to hurt them.   

The interestingly named garlic bread sea cucumber is edible and often used in Chinese delicacies.
Image credit: Hiking The Green Isle 
Luckily for you, there are guided intertidal tours that you can join. The Untamed Paths hosts guided tours for the whole fam, with an experienced guide who'll be teaching you more about the animals at Changi Beach.
Tide timings can vary from day to day, though it's recommended to come here during the early mornings or in the mid-afternoon. If you have more time in the area, head over to the nearby Changi Bay Point for a chill seaside walk or cycling sesh.
Book an Experiential Intertidal Exploration by The Untamed Paths.
Getting to Changi Beach Park
Bus services: 19, 89, 89E, 9
Nearest bus stop: Airline Hse | Opp Airline Hse
Park lighting hours: 7pm-7am, Daily
---
2. Coney Island – Family-friendly & connected to Punggol Park
---
Don't underestimate this little island that's tucked away in the northeastern corner of Singapore. Coney Island is home to a myriad of flora and fauna, with some classified as "nationally extinct in the wild" by NEA. Explore its quiet shores and "hidden" beaches and find marine animals such as horseshoe crabs, leaf potter crabs, and onch slugs in the intertidal zone. 
If you're still in the mood for more nature, check out the mangroves or go bird-watching around the island. You can even rent a bicycle near Coney Island's West entrance if you'd like to give your legs a break.
Coney Island isn't as ulu as you think either. In fact, it's pretty accessible thanks to all the park connectors from Punggol Waterway Park and Sengkang Riverside Park. There are pathways and cycling trails along the island with clear signboards and directions, so don't be afraid about getting lost "deep in vegetation" here.
Getting to Coney Island
Bus services: 84
Nearest bus stop: Punggol Point Park/Punggol Settlement
Park opening hours: 7am-7pm, Daily (Gates close at 7pm)
---
3. Pasir Ris Park – Kid-friendly amenities nearby
---
And another point goes to the Easties. With an array of amenities such as hawker centres and shopping malls nearby, it's not hard to wonder why Pasir Ris Park is such a popular spot amongst families.

Cake sea star.
Image credit: ricardo08kuah
During low tide – usually early mornings or late evenings –  the intertidal zone is your best bet at spotting a wide variety of sea stars like the plain sand star and biscuit sea star. Do be extra careful when making your way around, as some sea stars are known to intentionally break off their arms when threatened.
And here's something for the extra adventurous looking to hit 2 locations in a day; check out our guide to cycling from Pasir Ris to Coney Island.
Getting to Pasir Ris Park
Bus services: 15, 21, 3, 58, 88, 89
Nearest MRT station: Pasir Ris MRT
Park lighting hours: 7pm-7am, Daily
---
4. Labrador Nature Reserve – 300m of mudflats with crustaceans
---

Image credit: ranggapb via Flickr
Not all hope is lost for the West side. Westies, you guys have got some pretty cool stuff to see at Labrador Nature Reserve AKA Singapore's last remaining natural rocky shore on mainland grounds.
The park comes with a beautiful coastline with 10/10 views of the nearby port, making it a great photo spot to mark your visit here. Along the intertidal zone, you'll be greeted by mudflats where you'll see sea critters like crustaceans, bristle worms, and colourful little nudibranchs. Labrador Nature Reserve is also connected to Berlayer Creek for you to explore its mangrove swamps. 
In addition to that, Labrador Nature Reserve is a historic site known for its WW2 landmarks and relics such as forts used by the British military. Walk a little deeper into the park and you'll find the entrance to a tunnel which is said to have once been used by the British to travel from Labrador to Fort Siloso. 
Getting to Labrador Nature Reserve
Nearest MRT station: Labrador Park
Address: Along Labrador Villa Road
Opening hours: 7am-7pm, Daily
---
5. Chek Jawa – One of the richest ecosystems in Singapore
---
You know, I know, we all know Pulau Ubin. And located on the island is Chek Jawa, known as one of Singapore's most famous intertidal flats.
Featuring a 1.1km boardwalk, these wetlands are where you can spot all sorts of critters like living corals, sea horses, and flatworms. During the low tide, keep an eye out for a myriad of rarer marine creatures like sea hares, squid, and mantis shrimp.

Chek Jawa's Mangrove Loop.
Getting to Chek Jawa: Head down to Changi Point Terminal and get a ferry ticket (~$4) to Pulau Ubin. Upon arrival, you can choose to ride or rent a bicycle down to the eastern end of Pulau Ubin where Chek Jawa is located. Alternatively, you can hire a van or take a 40-minute walk to Chek Jawa. 
Opening hours: 9am-5pm, Daily
---
6. Sentosa – "Hidden" beach and Southern shores
---
We've all heard of Palawan and Siloso Beach, but tucked away on Sentosa Island is Tanjong Rimau, a lesser-known beach that's also known as Siloso Headland. 
To really explore the place, join a guided tour where the pros will bring you around. Fastest fingers first – book a guided Siloso Headland Intertidal Programme tour and keep a lookout for anemones, corals, crabs and snails. 
Apart from Tanjong Rimau, you can also explore the island's Southern shores. On the Sentosa Intertidal Exploration tour, you'll be able to see a variety of marine creatures which you might not see on the mainland shores. 
Getting to Sentosa
Bus services: 10, 100, 143, 30, 61, 80, 855, 97E
Nearest MRT station: Harbourfront MRT
---
7. St John's Island & Kusu Island – Nearby ferry hopping
---
If the last time you stepped foot on St John's Island was for school camp, it's about time for another visit. It's also just a 45-minute ferry ride from Marina South Pier, making it great for quick day trips away from the city.

Fiddler crabs.
Image credit: @sjinml via Instagram
NEA offers free guided tours around St John's Island on the first Sunday of every month, so mark your calendars to rally the fam over. During low tide, you'll find the usual suspects like common sea stars, sea cucumbers, and hermit crabs.
While you're here, have a walk around the island's forested areas that are home to all sorts of unique insect species you wouldn't find at your regular neighbourhood park. See if you can spot the golden orb-web spider whilst here – you'll know you're near when you can see its giant web.

Fun fact: Kusu Island is surrounded by coral reefs.
Although they say trios usually don't work out, this isn't the case for the Southern Islands – St John's Island, Lazarus Island, and Kusu Island – with the latter just around the corner. There is a myriad of activities you can look forward to besides exploring the intertidal zones  – be it snorkelling, cycling, or even having a picnic with bae.
Lazarus Island is also a short ~10-minute stroll away from St John's Island, so drop by before hopping onto the ferry to your next destination. 
Getting to St John's Island & Kusu Island: Explore the Southern Islands via the Singapore Island Cruise. Add on a snack pack that comes with 2 canned drinks, a muffin, and a packet of snacks for $5.50 so you don't get peckish on your day out. To wrap it up sweetly, every adult ticket comes with a complimentary $3 Gong Cha cash voucher too.
Those going in their own time can also pop by Marina South Pier to get a ferry to the islands.
---
8. Pulau Hantu – 4-hour-long evening tours
---
Although it translates to "Ghost Island" in Malay, Pulau Hantu has no reason to send shivers down your spine. Unless you're a budding ghost hunter, you can look forward to seeing things that are very much alive when exploring the intertidal zones.
As Pulau Hantu is not the most easily accessible island, your ticket here would be through guided intertidal tours, like The Untamed Paths' Offshore Intertidal Exploration programme ($120/pax). These tours start early in the morning, giving you the best chance at experiencing the island's low tide.
However, keep in mind that first-timers are encouraged to start off with mainland intertidal walks to familiarise themselves with the activity before venturing onto offshore walks.
---
Where to go on intertidal walks in Singapore
---
There really isn't a need to travel far and wide just to experience rich biodiversity first-hand when we have intertidal walks right here on our shores. If you're a newbie, it's recommended to go on guided tours to ensure your safety and that of the marine ecosystem. 
Here are some must-bring items to add to your checklist:
Wet shoes or aqua boots for protection against the water and sharp objects

Flashlight if you're visiting early in the mornings or in the evenings

Water bottle

Sunscreen

Camera
Remember to stay updated on tide changes via NEA's website to ensure you aren't disappointed when going down for self-guided intertidal walks.
 For more outdoor activities in Singapore: 
---
Cover image adapted from: Klook, @sjinml via Instagram
A portion of this content may contain referral links to products. However, all opinions remain our own.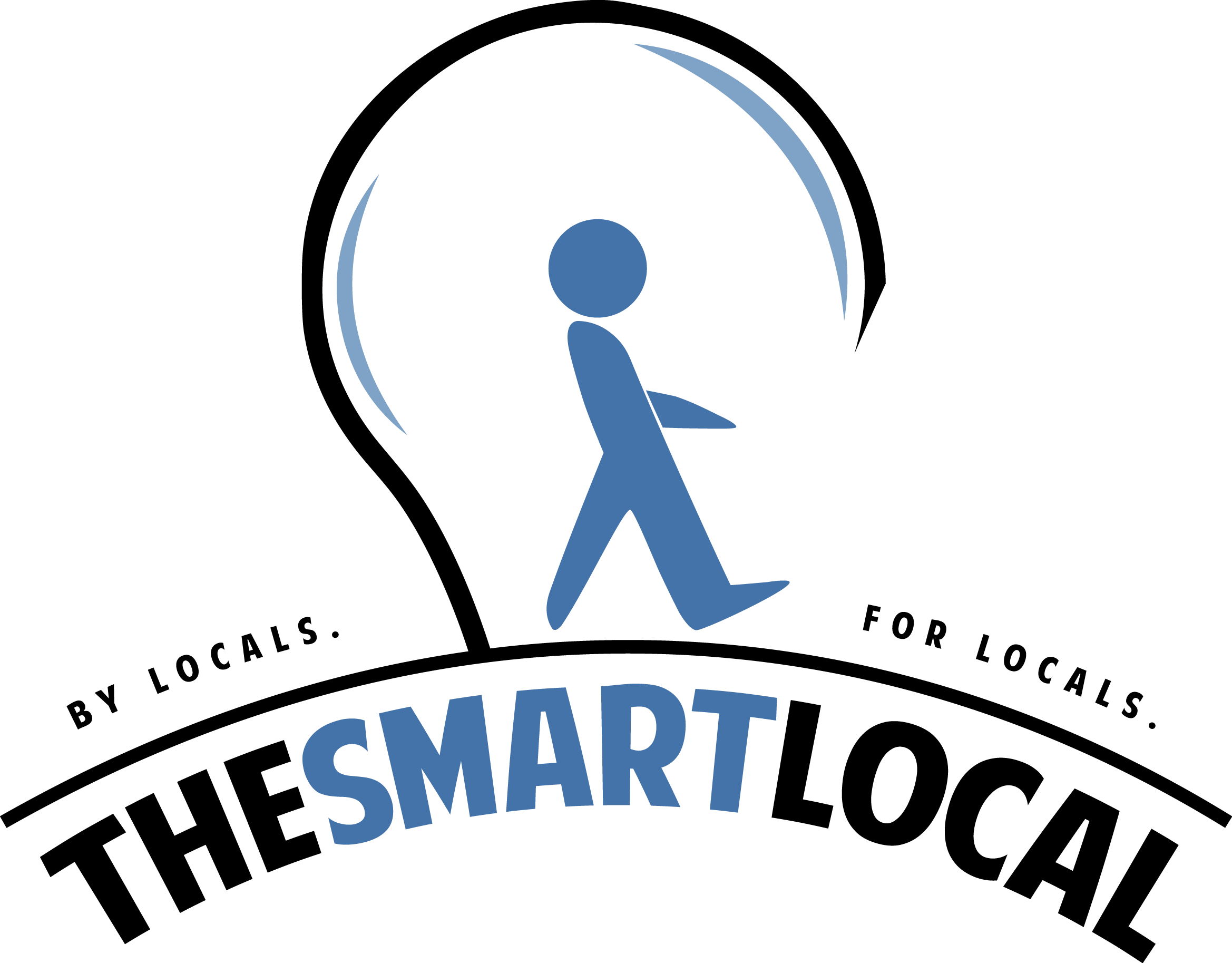 Drop us your email so you won't miss the latest news.