Best Nintendo Switch horror games
---
If you own a Nintendo Switch, chances are you've already played those chaotic multiplayer games all happy and smiling. But speaking as a horror fan, nothing beats the fun of jumping out of your seat and cursing as you face a long-haired demon ghost right smack in front of you.
Dim the lights, put on your headphones, and grab your soft toys for emotional support because these 10 horror Nintendo Switch games will bring your scariest fears to life.
---
1. Alien: Isolation – Sci-fi survival set in outer space
---

Image credit: @Bukku via Tenor
Imagine Area 51 but you're endlessly running for your life from enraged aliens. Oh, and you're trapped in a remote space station too. Alien: Isolation is that game that requires quick wits and a strong gut.
It's based on the Alien movie series, where you'll play as Amanda, the daughter of the film's protagonist Ellen. Your mission is to find the truth behind your mom's disappearance, and try not to die while you're at it. 
The game is "simple". You either fight or run. Sadly, you can't kill the aliens, so you'll need to spend a lil time building a flamethrower or 2 to stun them. But beware, for every second that passes, these aliens creep closer and closer to striking.
Scare factor: 7.5/10
Price: USD19.99 (~S$26.63)
---
2. Darkwood – Horror survival in the woods
---

Think horror and jumpscares are the first thing that come to mind. But for those who would rather not give themselves a heart attack, Darkwood might be more appealing. It has 0 jumpscares to offer, but this indie survival game will still send shivers down your spine.
Image credit: Nintendo
Players explore the forest of Soviet Bloc through a top-down perspective, which limits your view of creatures snooping around. Don't be fooled by the lack of jumpscares, because the eerie sound effects are enough to leave you feeling unsettled throughout the game.
You'll survive by cooking hallucinogens in the day, while defending yourself in the night and praying that you make it for sunrise. Remember, don't trust anyone.
Scare factor: 7/10
Price: USD14.99 (~S$19.97)
---
3. Outlast: Bundle of Terror – Investigate a haunted mental asylum
---

If you're an OG horror game fan, you've probably chanced upon Outlast before. This classic from 2013 is now available on the Nintendo Switch as Outlast: Bundle of Terror, which combines its original and DLC (downloadable content) version.
Image credit: Nintendo
Outlast uses daunting visuals for an anxiety-inducing experience – think bloody messages on walls and jumpscares at every corner. You'll bump into a few lifeless bodies lying here and there too. You must document your investigation through your one and only tool, a camcorder, and hide when the Variants run.
Scare factor: 8.5/10
Price: USD24.99 (~S$33.29)
---
4. Amnesia: Collection – Puzzle-based survival horror game
---

Image credit: WiffleGif
In Amnesia: Collection, you're up for slow-paced suspense. Set in the gloomy walls of Brennenburg Castle, this exploration survival game consists of 3 different games in the series.
For starters, play The Dark Descent, where you'll need to think out of the box to solve puzzles in order to progress in the game. Tip: Stay out of the dark, as a haunting creature lurks these areas.
The next 2 installments, A Machine For Pigs and Justine, follow a similar gameplay with a few tweaks. But, the tension only gets more intense and horrific.
Scare factor: 8/10
Price: USD24.99 (~S$33.29)
---
5. Resident Evil Revelations Collection – Fight on a ghost ship
---
Image credit: Nintendo
With 2 games included in the Resident Evil Revelations Collection, you'll have double the fun and double the fear. From fighting off hordes of zombies to clearing puzzles, you'll be kept on your toes as you uncover the hidden truth on this cursed ghost ship.
If you're feeling particularly brave, grab a friend to take on Raid Mode together for some co-op action. It's a mini game where clearing stages will earn you EXP for levelling up your character.
Whether you're a die-hard fan of the series or a horror novice, expect some hair-raising moments that'll make you scream in terror.
Scare factor: 6.5/10
Price: USD19.99 (~S$26.63)

---
6. Fatal Frame: Maiden of Black Water – 8 different endings
---

Set in the eerie Hikami Mountain, Fatal Frame: Maiden of Black Water follows 3 protagonists as they discover mysterious tales and encounter hostile ghosts. To defend yourself, you'll need to use a weapon called the Camera Obscura to blow a Fatal Frame shot to snap the perfect photo of these supernatural spirits.
Image credit: Windows Central
The chilling narrative is enough to send shivers down your spine. But adding to the suspense are the 8 different endings you can achieve, and it all depends on what you do in the final chapter of the game. That's plenty of gameplay to scare yourself silly with.
Scare factor: 9/10
Price: USD39.99 (~S$53.27)
---
7. Layers of Fear: Legacy – First-person psychedelic horror
---
Image credit: Hardcore Gamer
If you're in the mood for a mind-boggling thriller, Layers of Fear: Legacy might just be the game for you. You play as a painter who is completing his magnum opus, but as you explore your ever-changing mansion, things start to get a little … bizarre. Is it your genius that's causing you to lose your sanity? Or something else haunting your home?
The game's stunning graphics and haunting soundtrack will only make you question reality more.
Scare factor: 8.5/10
Price: USD19.99 (~S$26.63)
---
8. MADiSON – Psychological thriller facing demons
---

Even the bravest of the bravest will scream their lungs out while playing MADiSON. Your character is a 16-year-old boy who receives a seemingly normal camera as a gift. But you'll soon find out that it captures more than just pictures. Maybe the fact that it belonged to a serial killer 30 years ago has something to do with it.
Image credit: Pure Nintendo
You'll get to solve puzzles, uncover secrets, and even hang out with demonic entities. Just a piece of advice: never lose your camera because that's your only way out of this hellish mess.
Scare factor: 8.5/10
Price: USD34.99 (~S$45.61)
---
9. Yomawari: The Long Night Collection – Evil Japanese spirits
---

Image credit: @Kaneda18 via Gfycat
Don't let the anime cartoon-ish graphics fool you, Yomawari: The Long Night Collection is a survivalist thriller through and through. This spooky series features 2 installments – Night Alone and Midnight Shadows.
There's no fighting involved, just your smart wits are needed to run, hide, and avoid the horrors of a haunted town. You'll be armed with nothing but a trusty flashlight to find your loved ones before the creatures of the night find you. Keep it with you at all times, as it'll help to detect ferocious ghosts and keep them at bay.
Scare factor: 7.5/10
Price: USD39.99 (~S$53.27)
---
10. Little Nightmares II – Dark horror tale in a 2.5D world
---
Image credit: Gamesradar
There's more than meets the eye than just the cute paper-bag wearing Mono in Little Nightmares II. For fans who weren't scared enough in the first version, you can look forward to another dark and twisted tale in this one.
In this 2.5-dimensional world, Mono goes on a mission to save his friend, Six, the protagonist in part 1 of the series, from the clutches of some seriously creepy foes. Of course, a horror adventure game like this isn't complete without any puzzles to solve or traps to avoid.
Image credit: Nintendo
Part 2 of the game series also introduces a new multiplayer mode, so you can team up with a friend to face your fears together. Since Little Nightmares II steers away from your conventional horror antagonists, anticipate an anxiety-filled escapade. Fair warning, this game is not for the faint of heart.
Scare factor: 8.5/10
Price: USD29.99 (~S$39.95)
---
Horror games on Nintendo Switch
---
Nintendo Switch isn't just about Animal Crossing or Overcooked, and this list of scary games  prove just that. So, gather your courage and try out these 10 horror games that'll make you run back to mummy. Who knows, you might even see your worst fears IRL, right next to you.
Check out all things horror: 

Cover image adapted from: Windows Central, Press Start Australia, Slant, Gamesradar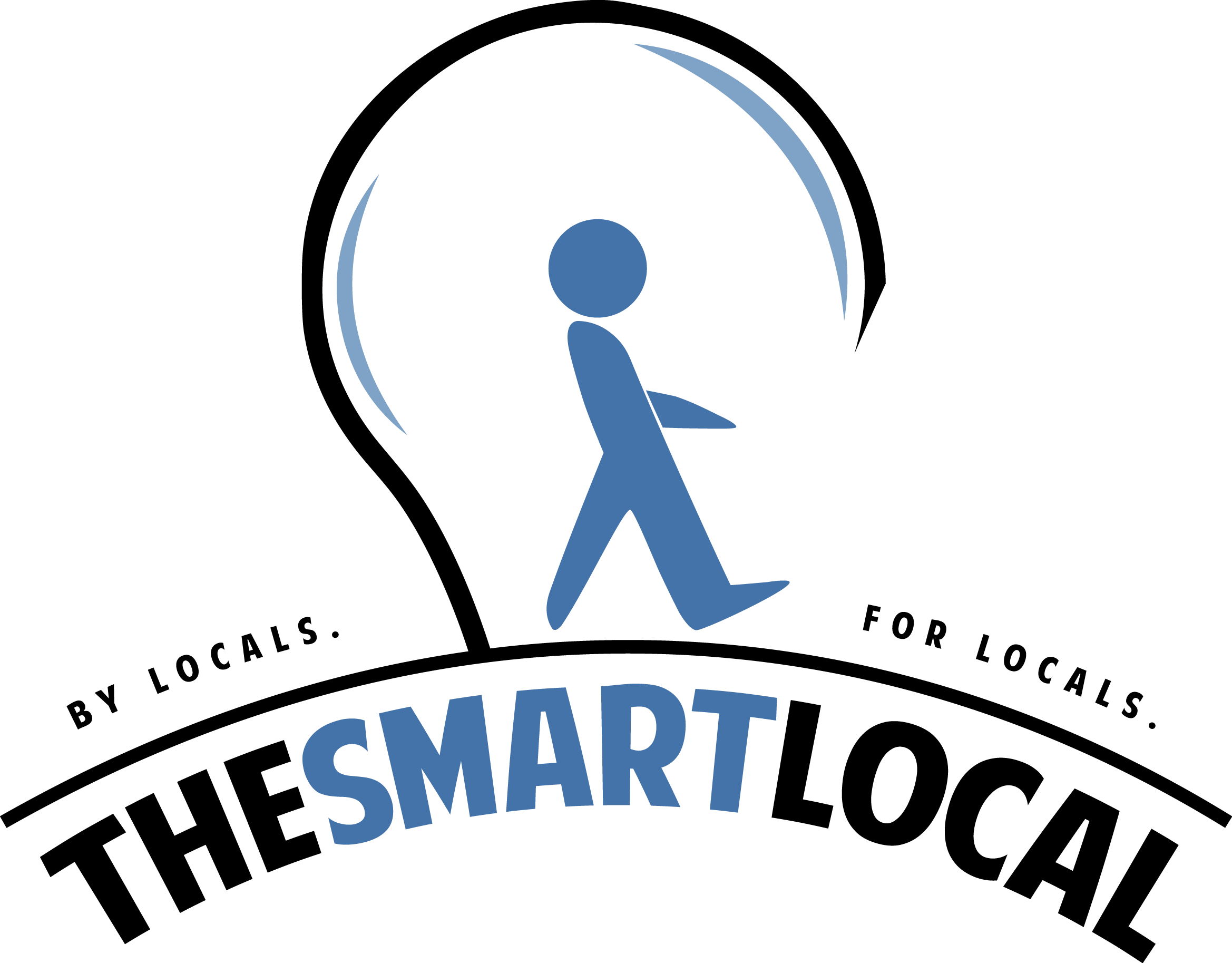 Drop us your email so you won't miss the latest news.