Best multiplayer games
---
If you've ever played Overcooked, you'd know how frustrating it can get. No matter who you're playing it with, chances are, you're going to go full Gordon Ramsay. "Are all my friends idiot sandwiches?!" you ask yourself. And yet, we can never get enough of chaotic multiplayer games like this. What can we say? Pain does bring people together.
If you're super confident that even the craziest of co-ops will never rock the boat, here are 10 more games like Overcooked to play during your next dinner party.
---
1. Moving Out
---
Just when you thought moving IRL was stressful, wait till you play Moving Out. The name of the game says it all – play as movers tasked to move furniture out of houses, with a set number of items each round. Miss one? Too bad, time to try again.
The chaos lies within the physics element of the game, where the slightest movement matters. Team up and work together with your friends to lift heavy objects and fling items into your truck, all while racing against the time limit and dodging annoying obstacles like ghosts and fires.
Available on:
Free demo available.
---
2. Ultimate Chicken Horse
---
With a name like Ultimate Chicken Horse, one should expect the unexpected. Here, you and the buds must compete against each other to get through obstacle courses and be the sole winner. The twist? The levels are built entirely by the players one block at a time, making things 100x more competitive as you try to knock others off their game to get the final flag.

Image credit: Steam
Annoying each other aside, the adorable animal characters and cartoony graphics will at least lighten the mood a little. 
Available on:
---
3. Surgeon Simulator 2
---
Ah, Surgeon Simulator 2. The game for all the people who never ended up becoming doctors despite mummy's wishes. Fans of the original game can now enjoy playing it in multiplayer mode, just in case the first version wasn't already stressful enough.
The plot takes players to the mysterious Bossa Labs Medical Facility where you and your fellow surgeons must complete all sorts of operations. Story mode will have you guys uncovering hidden secrets of the place, while Competitive mode will put your scalpel skills to the ultimate test. Players can also build their own levels and sets in Creation mode.

Not your typical operating theatre.
Image credit: Surgeon Simulator 2
Now, this is no brain surgery, but the controls are notoriously difficult to manoeuvre, making this game earn a spot on the list. You might not be making mum proud, but at least you're free enough to play games with your friends, right?
Available on:
---
4. Conduct TOGETHER!
---
Train otakus, your time to shine has come. Live your train conductor dreams with Conduct TOGETHER!, which lets you play with up to 4 friends. While you won't be on the same "team", everyone must work together to ensure their trains don't collide when navigating the tracks. 

Image credit: Ladies Gamers
The aim is to get through every map in one piece with no crashes. Levelling up will also let you collect all sorts of international trains, like the Shinkansen. With everyone in charge of controlling one aspect of the game, communication is key. Translation: get ready for lotsa shouting, swearing, and explosions.
Available on:
---
5. Human: Fall Flat
---
Human: Fall Flat is a physics-based co-op that'll bring you through themed levels of puzzles to solve with your buds. The aim is to escape together – alas, if it were easy, it wouldn't be on this list. Expect to flail around majorly as you attempt to control a bunch of "floppy" characters who will have you…falling flat. 

Every puzzle level has a different theme.
Image credit: Curve Games
Once you finally get a grip, pass each level by moving obstacles or whizzing across ziplines to get to the end. Each puzzle has multiple solutions with up to 8 players allowed, making it a fun game to keep going back to with different friends.
Available on:
---
6. Joggernauts
---
The rules of Joggernauts are simple; so simple that there are only 2 buttons you gotta press. But don't let the no-frills of it all fool you, because it takes precise co-op skills for you and your friends to be able to get through each level. 

Play with up to 4 characters.
Image credit: Steam
To clear levels, you'll have to press buttons at the same time to switch characters whenever the game tells you to do so. Miss it and find yourselves back at square 1 – it's easy to fumble, so make sure you're paying attention lest you cause the entire gang to fail.
If you're worried about the game tearing your friendships apart, make use of its difficulty sliders where you can adjust how fast, slow, and challenging each level is. With Joggernauts' adorable graphics and customisable gameplay, we can see this being a fun party game for all ages.
Available on:
---
7. What The Golf?
---
Is it golf? Yes. Is it also everything other than golf? Also yes. Prepare to yell at each other with What The Golf?, which is yet another physics-based game that'll have you flailing (and failing) each round. There are over 500 levels to get through, with up to 2 players each round.

Image credit: Steam
Your objective is to have a hole-in-one – more like one thousand – or with as few shots as possible. But that's as much as the golf aspect of the game goes – it also markets itself as a comedy game, so players can expect silly jokes and characters as they progress through the levels. 
Available on:
Free demo available.
---
8. Tools Up!
---
If Overcooked and Moving Out had a baby, it would be Tools Up!. This is a co-op game that'll have you playing as home renovators tasked to do ~FuN~ stuff together like painting walls and laying carpets. Work as a team to ensure y'all follow each round's blueprint requirements to a T – and of course, there'll be a time limit and obstacles like messy rooms.

Hey, this counts as spring cleaning amirite?
Image credit: PlayStation
Up to 4 players are allowed, with different modes including Party Mode, where you can pick any level you like. 
Available on:
Free demo available.
---
9. Catastronauts
---
It's fast, it's furious, it's Catastronauts. As all these games go, you and the crew must band together to stop your spaceship from getting destroyed by the enemy. Players have compared the game to Overcooked in terms of its overall style and gameplay, though many have stated that Catastronauts is extra challenging thanks to more co-op features.

The game maps are pretty similar to Overcooked, except you'll be working on tasks like repairing parts of the ship and extinguishing fires instead of cooking.
Image credit: Steam
2-4 players can join in the fun – you may be working as a team, but no guarantees you'll still be friends afterwards. Oop.
Available on:
---
10. Unrailed!
---
With blocky characters and building galore, Unrailed! is a game that may appeal to the Minecraft lovers amongst us. This construction game requires everyone to build railroads together by gathering resources like wood and iron. Sounds easy, right?

Image credit: Xbox
Wrong. There'll be a train chugging along the whole time, and your main aim is to prevent it from derailing. That means seamless co-op building while thwarting obstacles like stubborn animals, spooky creatures, and terrain changes that may send your train crashing. 
Plus, this is one game you can rope in the younger kids to join thanks to its quick gameplay and uncomplicated graphics.
Available on:
---
Fun multiplayer games to play with friends
---
HTHTs? Nah. Friendships aren't ever truly tested without a good chaotic co-op or two, so rally the gang and put your bonds to the test. With so many games available across platforms, there'll be something to play the next time a party rolls around.
More fun games to play:
---
Cover image adapted from: Steam, Nintendo Life, Surgeon Simulator 2, Pocket Gamer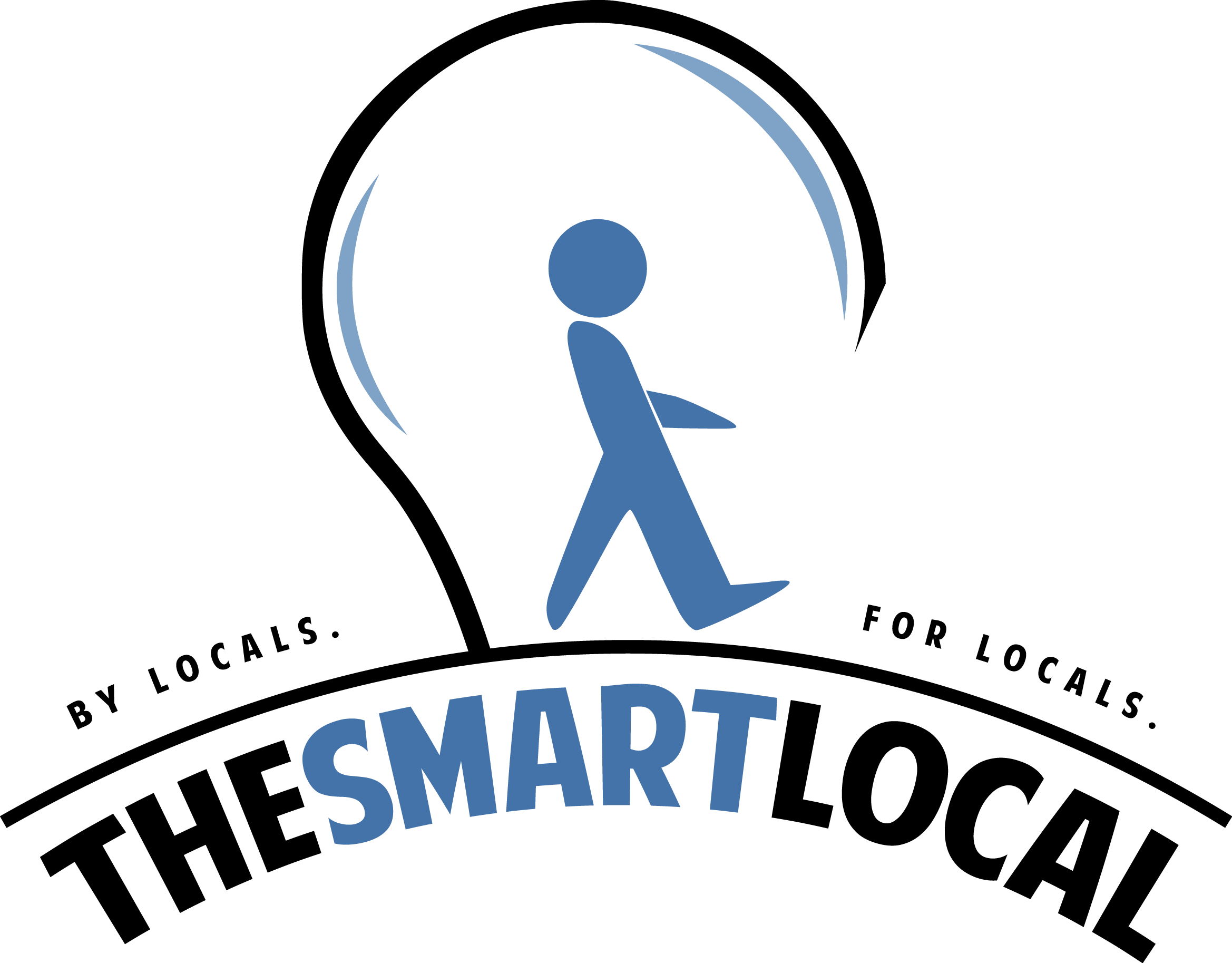 Drop us your email so you won't miss the latest news.