Best diapers in Singapore
---
Not to be dramatic or anything, but choosing a baby diaper in Singapore that's comfortable, super absorbent, won't leak, and is somewhat within your budget requires a lot of money and time – things you probably don't want to waste.
Obviously, we saw your pain and had to come through with some suggestions. We've been on diaper duty and done all the work so you don't have to. Here are 7 best diaper brands in Singapore for babies and toddlers that are tried and tested by our very own TSL mums on their bubs.
P.S. We've also added the cost for price comparison.
---
1. MamyPoko – Absorbs up to 12 hours for overnight use
---
MamyPoko's absorbent diapers can last for up to 12 hours. They feature leakage protection and a stretchable waistband that won't dig into baby's skin. You'll thank the thickness of these diapers when your lil person has an explosive accident mid-sleep – mums have said it can keep the mess contained.
Image credit: @greendotorimom
These Japanese baddies also come in a Natural range that's made of real cotton and recommended for babies with skin sensitivity. MamyPoko diapers' inner sheet contains olive, jojoba, and rice bran oil which help moisturise and soothe baby's bottom to prevent diaper rash.
Best for newborns: MamyPoko Natural Tape diaper
Best for toddlers: MamyPokoPants Airfit
Price: from $18.05
---
2. Huggies Naturemade – Hospital-grade diapers
---
We get it – Huggies Naturemade diapers are not the cheapest option on the shelves. But anyone who has given birth in Singapore knows that this disposable diaper is trusted and used by the majority of hospitals. We're talking Mount Elizabeth, Raffles, NUH, and Thomson – to name a few.
Image credit: @sesame_cooks
Upon first glance, you might think they're just like any diapers out there. But just wait till you get your paws on a piece. They're thin, made of soft fiber, and infused with vitamin E from wheat germ oil. All of that means that this is a good diaper for sensitive skin you can buy in Singapore.
Best for newborns: Huggies Platinum Naturemade Newborn/Small
Best for toddlers: Huggies Platinum Naturemade Pants
Price: from $20.76
---
3. Rascal + Friends – Made from eco-friendly materials
---
These days, a lot of mums will tell you their fave diapers are Rascal + Friends – for good reason.

The training pants version makes changing diapers all the more easier as you just pull them up.
Image credit: @rascalandfriends
For superior absorbency, the 3 layers of protection that absorb 15 times its weight in liquid paired with deep pockets prevents leakage. Plus, the nifty wetness indicator will remind you that it's time for a nappy change when it's full. Above all, the fun designs like Cocomelon make them the diapers to reach for time and time again.
Best for newborns: Rascal + Friends Premium Diapers
Best for toddlers: Rascal + Friends Premium Training Pants
Price: from $26.15
---
4. Offspring – Chlorine-free for delicate skin
---
First, can we just take a moment to discuss how cute these diaper prints are? They're called Fashion Diapers from Offspring for all the mini fashionistas out there.
Image credit: @offspringsingapore
Okay, now that we got that out of the way, let's talk about how these diapers are great for baby's skin sensitivity. They're chlorine-free and made from uber-absorbent woodpulp so bubs can comfortably sleep through the night. It can also prevent diaper rash. Offspring baby diapers also come in an ultra-thin range that's lighter, less bulky, and suitable as a newborn diaper.
Best for newborns: Offspring Newborn Ultra-Thin Diapers
Best for toddlers: Offspring Fashion Diapers
Price: from $19.90
---
5. Drypers – Gentle on baby's skin
---
When it comes to diapers, you can hardly go wrong with Drypers.
Image credit: @ash3nstar
These bad boys are great at absorbing and distributing urine evenly so Baby stays dry and clean. They also come in 4 unique ranges for different stages in your bub's life. The Drypers Drypantz, for instance, boasts 6 protective layers that can balance urine's pH level to minimise irritation, as well as prevent leaking and flow-back.
Skinature by Drypers and Drypers Touch, on the other hand, are made with extra dry and soft fibers are suitable as a newborn diaper.
Best for newborns: Skinature by Drypers & Drypers Wee Wee Dry
Best for toddlers: Drypers Drypantz
Price: from $15.50
---
6. Bambo Nature – Fully breathable to reduce rashes
---
Yea, you could use any diapers you found at the store and pray they won't cause a rash overnight. Or, you can opt for the eco-friendly Bambo Nature.

The wetness indicator turns from yellow to blue when full.
Image credit: @bambonaturesg
These Danish diapers are moisture-wicking and free of perfume and parabens to prevent random episodes of rashes. They also come in an overnight size for kids age 4 and above to set both of you up for restful nights. Find them at regular discounts on Lazada and Shopee.
Best for newborns: Bambo Nature Diaper
Best for toddlers: Bambo Nature Dream Pants
Price: from $14.32
---
7. Merries – With wetness indicator
---
Make diaper changing easier on you with this super helpful wetness indicator on the Merries diaper.
Image credit: @merriessg
Plus, the leak guard and back gathers, as well as the small convex shape of the inner sheet can keep the little one's mess contained down under. If you no longer want to mop up poo and pee, get these diapers.
Best for newborns: Merries Tape Diapers
Best for toddlers: Merries Pants Diapers
Price: from $21.75
---
8. Hey Tiger – Affordable trial pack at $7.68 for 20 diapers
---
Hey Tiger has trial packs in all sizes available on RedMart for $7.68 and we're here for it.
Designed by the same folks behind Rascal + Friends.
Image credit: @marcovranchovic
These dermatologist-tested diapers contain no harsh chemicals and are suitable for even the most sensitive skin. Unlike most diapers, their tabs sit around the baby's hips which helps relieve the pressure that's usually put on the belly button. 
Best for newborns: Hey Tiger NB
Best for toddlers: Hey Tiger S, M, L.
Price: from $7.68
---
Choose the best baby diaper in Singapore
---
With so many brands available, choosing baby diapers can be a daunting task for parents. But it doesn't have to be, because we've got your back. Take a leaf out of our trusty list of best diapers in Singapore when you go out shopping, and know that these will benefit the entire family especially when it's time for a nappy change.
After all, many of these diaper brands in Singapore are suitable for delicate skin and prevents leakage for an extra dry baby's bum. Here's to hoping you'll get a good night's sleep, again.
For more family-related articles:
---
Cover image adapted from @merriessg, @sesame_cooks
Originally published on 13th January 2023. Last updated on 13th February 2023.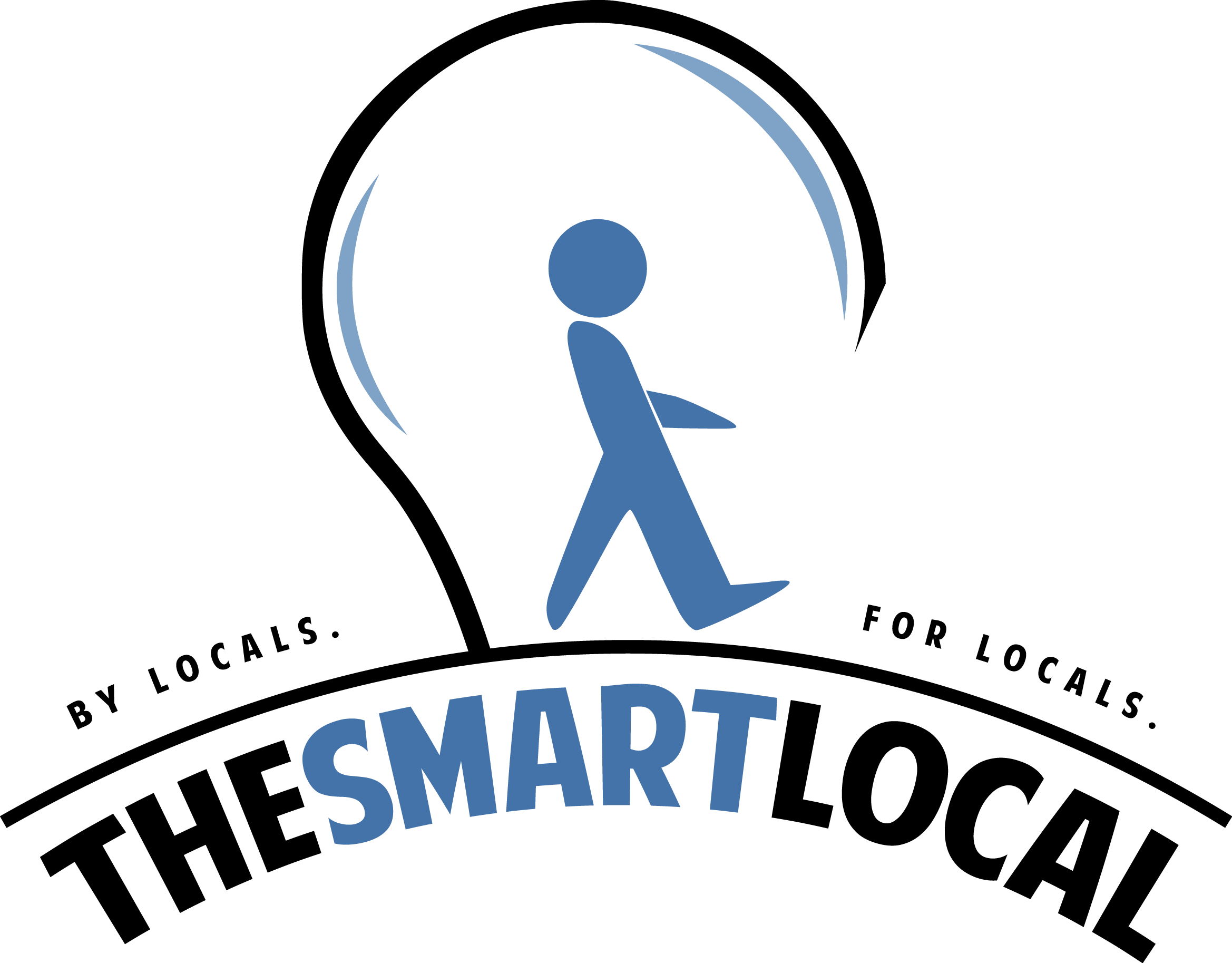 Drop us your email so you won't miss the latest news.