Mother's Day deals 2020
---
Image adapted from (clockwise from top-left): Chope, ChopeDeals, Chope, Black Pearl Steakhouse
Whether or not family members are working or studying from home, our mums have always been showering us with love – from ensuring that our meals are taken care of, to brewing immunity-boosting tea for us to drink. Mother's Day is just around the corner on 10th May 2020, so there's no better time than now to reward her with a sumptuous meal for all that she has done.
But even as we have to #stayhome during this Circuit Breaker, we can still order takeaway and delivery from our favourite restaurants. From seafood feasts to dim sum, ChopeDeals has over 300 1-for-1 deals and up to 52% off takeaways for you to spoil not just mom, but the whole family with. Plus, if you're a DBS/POSB Cardmember, you'll enjoy up to an additional $9 off your purchase! 
Read on for the low-down on the deals to expect and extra discounts you can enjoy when you use your DBS/POSB Card.
---
1. Crystal Jade Hong Kong Kitchen – roasted meats & dim sum
---
Image credit: Crystal Jade
If your mom's favourite line when going out to eat is, "This one I can cook better at home", then any old restaurant isn't going to cut it. To seriously impress her, Crystal Jade Hong Kong Kitchen has a wide range of dim sum, roasted meats and Hong Kong-style noodles that are perfect for sharing.
While you can't dine in the restaurant, it'll be convenient to bring that experience back home for mum with 7 locations island-wide. 
Get 20% off $20 cash vouchers on ChopeDeals. 
---
2. Uncle Leong Seafood (Punggol) – signature chilli & sand crab
---
Image credit: ChopeDeals
Known for their signature Chili Crab and Shimmering Sand Crab Delight – a sinful combination of creamy butter sauce and cereal oat topping, Uncle Leong Seafood has been serving up seafood dishes since its humble beginnings in an Ang Mo Kio coffeeshop. 
During this Circuit Breaker, they are offering set menus for takeaway that are fit for 2, 4 or 6 people. Not only do you get crabs, you can also expect dishes like Guinness Pork Ribs and Teochew Style Steamed Fish for a classic zi char feast.
Get up to 14% off 2-6 pax Crab Set Menu on ChopeDeals. 
---
3. Black Pearl Steakhouse – premium steaks at home
---
Image credit: ChopeDeals 
If your mom loves a thick juicy cut of steak, Black Pearl Steakhouse will get it to wherever you are in Singapore. Besides premium cuts like Grass-Fed Ribeye and Grass-Fed Angus Tenderloin, you can also get a set meal that includes a protein, pasta, side and dessert from just $18.80.
And because what's steak without a glass of wine or two, you can order a bottle to go along with your meal to toast to your mom.
Get 30% off $50 cash vouchers on ChopeDeals. 
---
4. Mister Wu (Chinatown) – truffle XLB & pork chop la mian
---
Image credit: Eatbook
Combining modern takes and classic techniques, Mister Wu serves up dim sum like Truffle Xiao Long Bao, Steamed Lava Buns, and Mentaiko Har Gao available for islandwide delivery so you can feast from home. 
If you can't make up your mind on what to order, Mister Wu has a family set perfect for 3-4 persons which includes 2 bowls of la mian, an assortment of dim sum as well as rose pu er tea. Plus, you can enjoy free delivery with the purchase of this set.
Get 34% off Mister Wu Family Set on ChopeDeals. 
---
5. Dian Xiao Er – double-boiled soup & roasted duck
---
Image credit: Dian Xiao Er
For a hearty meal, Dian Xiao Er has 11 outlets islandwide to warm you up with their nourishing dishes. Their Signature Herbal Roast Duck is cooked with 10 different kinds of herbs that are believed to relieve stress – perfect for this season.
For a complete meal, you can't go wrong with their Homemade Wheatgrass Tofu with Seafood, Mongolian Spare Ribs and Silver Cod Fish in Superior Soy Sauce.
Get 10% off $50 cash vouchers on ChopeDeals.  
---
6. Camden Hill Restaurant & Bar – 3-course dinner set menus
---
Image credit: ChopeDeals
Serving up local favourites, Dutch specialities and international fare, Camden Hill Restaurant & Bar has everything for the whole family. Satisfy your cravings for satay and pizza, and indulge in Poffertjes for dessert – mini Dutch pancakes served with maple syrup and icing sugar. 
For a 3-course meal, they have 6 different sharing sets depending on the number of pax. There's even one for vegetarians that include a Beyond Burger and Kale Pesto Orecchiette.
Get up to 52% off 2-5 pax 3-Course Sharing Set on ChopeDeals.  
---
7. Yumcha – dim sum & seafood dishes
---
Image credit: Chope
The best part about dim sum is that the more people you're eating with, the more variety you can order. Yum Cha is famous for its traditional dim sum like Fish Roe with Siew Mai and Xiao Long Bao, as well as modern creations such as Mango Prawn Sesame Fritters and Squid Ink Dumplings. 
You can sink your teeth into these from their Family Dim Sum Sets, which can feed up to 15 people – perfect for large family households. 
Get up to 34% off Family Dim Sum Set on ChopeDeals.  
---
8. Shangri-La Hotel Restaurants – Cantonese, Italian & international fare
---
Image credit: Shangri-La Hotel Singapore
For a Mother's Day feast fit for the queen of our hearts, Shangri-La Hotel has a Premium Family Feast Set which includes a DIY popiah set, ngoh hiang, cereal prawns, chilli crab, and even a cake for the occasion, all from $188. 
If that's way too much food and you're looking to have a smaller celebration, you can get the High Tea Takeaway Set ($38) that's filled with lighter bites or order different items from their other restaurants Shang Palace, Waterfall Ristorante Italiano and The Line – all in a single order. 
Get 25% off $50 cash vouchers on ChopeDeals.  
---
9. ATO – 2-course ramen set meals
---
Image credit: @icedteholic
Boasting ramen noodles made in-house with flour imported from Japan, ATO doesn't compromise on quality even with their affordable prices. Dig into their Signature Tonkotsu ramen or Braised Pork Rice, and don't forget to order a side of crispy Gyozas. 
For the best value, their 2-course set menu gives you a choice of a main, gyozas or chicken karaage plus a drink for just $7.20.
Get 20% off 2-Course Set Menu on ChopeDeals.
Get 10% off $30 cash vouchers on ChopeDeals. 
---
10. Sarnies Cafe – coffee & avo toasts
---
Image credit: Chope
If you're missing your weekend cafe brunches, get your fix with Sarnies Cafe. Expect favourites like acai bowls, avocado toast and quinoa salad and get a dose of caffeine with their Iced Coconut Long Black, Matcha Latte or Bulletproof Coffee. 
Get 30% off $30 cash vouchers on ChopeDeals. 
---
Get up to extra $9 off your Mother's Day meal
---
To sweeten the deals further, new users of ChopeDeals can enjoy an extra $9 off with a minimum spend of $120. DBS/POSB Cardmembers and DBS PayLah! users can enter the discount code <DBSNEW> + first 6 digits of their DBS/POSB card' and <PAYLAHNEW9> respectively, at checkout to enjoy this offer.
Existing users of ChopeDeals are not forgotten and will get an extra $6 off with a minimum spend of $90. DBS/POSB Cardmembers and DBS PayLah! users can enter the discount code <DBS> + first 6 digits of their DBS/POSB card' and <PAYLAH6> respectively, at checkout to enjoy this offer.
This promotion is valid till 31st December 2020 and redemptions are subject to availability every month. 
---
ChopeDeals' Mother's Day Takeaway Deals
---
Even though we can't bring our mums out to celebrate this year, we can still surprise her with a good meal at home. With a variety of cuisines and restaurants available on ChopeDeals,  finding one that she'll like will be a breeze. Most deals are valid until 1st June 2020 as well, so you can still dig in together even after Mother's Day.
Not to mention, she can't nag at you about spending excessively when there are this many discounts and extra savings!
---
This post was brought to you by DBS.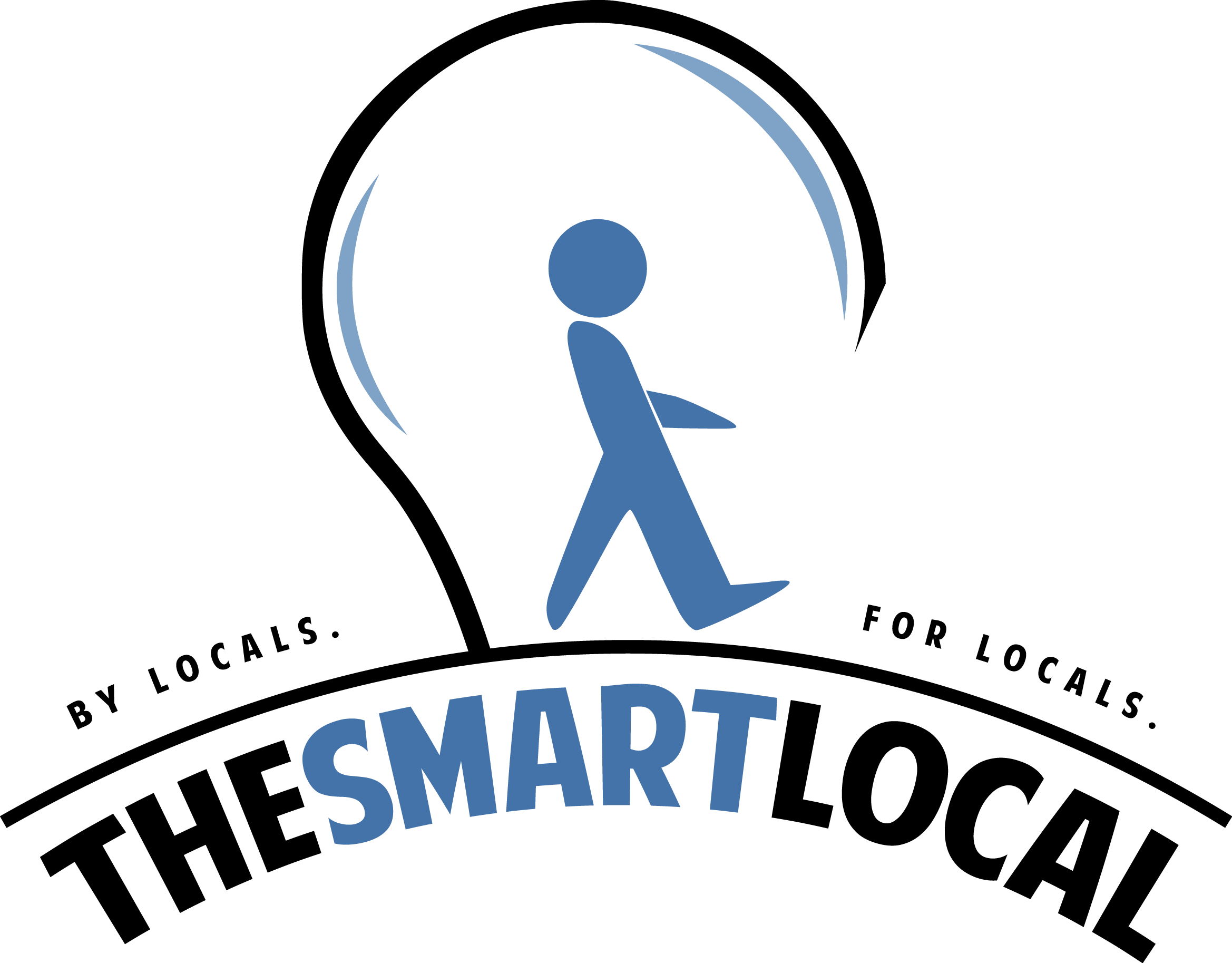 Drop us your email so you won't miss the latest news.