Chinese New Year snacks in Singapore
---

Image adapted from: @wholehealth.clinic (right)
After waiting all year for CNY to roll around, we're finally able to go all-out and snack on guilty treats – sans the guilt since calories don't count during the festive season. While the options are endless when it comes to indulging in seasonal snacks, we should make every bite worth it.
Plus, if you're playing host this New Year, you'll want to get the best quality food like abalone and yusheng to impress your guests. Here are 9 ways to do some QC before purchasing your CNY goodies: 
---
1. Mandarin orange – choose smooth oranges with weight
---

Image credit: @violetfooddiaries
It isn't Chinese New Year without us seeing boxes of mandarin oranges stacked atop one another in our homes and on the streets. But we aren't big fans of the unexpected punch of sourness and dryness from seemingly juicy-looking ones. 
While most people assume that mandarin oranges with bright orange skin are the sweetest, it's actually the same for slightly yellow or greenish ones. So it turns out you shouldn't judge a mandarin orange by its colour, but rather by its skin texture and weight. Perfectly ripe and sweet ones should have firm and smooth thin skin without soft spots or dark areas like bruises and mold. 
To get the ultimate dose of sweetness, read the labels or ask around for species like Ponkan, Kinno, and the seedless Dekopon. 
Pro tip: The heavier the mandarin orange is for its size, the juicier it'll be.
---
2. Bak Kwa – opt for those made from chilled pork
---
The greasy indulgence known as Bak Kwa needs no introduction as it's a CNY household staple. But not all Bak Kwa are made equal, which is why most people make it an annual affair to go down to the stores to hand-pick each square every year.
To get Bak Kwa that's confirm plus chop best quality, ask the owner if it is made from chilled or frozen pork. Chilled pork is the way to go, and you should also purchase the sliced version instead of minced, as they pack more flavour in each bite.

Vacuum-packed Bak Kwa from brands like New Moon are convenient to snack on
Pro tip: The best Bak Kwa come with slightly charred areas on 'em, which come from being grilled over charcoal for the ultimate smoky BBQ taste – air-dried ones just don't taste as shiok. 
---
3. Pistachio – the outer shell should be split
---

Fun fact: Pistachios are actually seeds, not nuts.
Image credit: @galeri_sehatku
Otherwise known as happy nuts in Chinese, pistachios make a simple yet addictive snack. If you're picking up packets of pistachios from a supermarket this year, take a second look and choose those with mostly split-opened shells as they'll be fully ripe.
For those who prefer hand-picking your pistachios from wholesalers, you can even go the extra mile by smelling them. Paint, plastic container, nail polish – these scents are a big no-no as they are telltale signs of pistachios that have gone bad. 
---
4. Pomelo – pick those with a sweet floral scent 
---

Image credit: @dadgoes_vegan
Seen as an auspicious fruit that brings wealth and blessings, pomelo is a mildly sweet treat that's a hit-and-miss as you could end up with a huge one that's dry and tasteless.
To pick the best of the bunch, avoid those with blemishes like soft spots and bruises. On top of that, make sure it carries a hefty weight and has a floral fragrance, which tends to offer a juicier and sweeter bite.
---
5. Abalone – pick smaller ones for yusheng instead of sliced larger pieces
---
Nothing screams atas more than abalone during this festive period, but you might find it too mafan to travel to selected markets that sell them fresh. Save the trouble by getting those that are already packaged in cans, with the added guarantee of getting the cream of the crop.

Image credit: @Wensdelight
In general, abalone comes in 2 consistencies: brine a.k.a. salt and water, as well as braised with sauce. Brine abalone is best for adding into soup or stir-fry dishes due to their light consistency, while braised abalone can be eaten alone since they already come with sauce.

Premium canned abalone is an easy way to prepare decadent CNY recipes
For premium products, pick those sourced from countries like Australia, New Zealand, South Africa, and Mexico. Depending on how you take your abalone, you can opt for large whole pieces for claypot dishes or smaller pieces that are perfect to add into your yusheng and pen cai which is a Chinese stew.
---
6. Pork floss – take note of the expiry date and packaging
---

Image credit: @abonlicious.surabaya 
Whether you stuff it in bread, sprinkle it on porridge, or devour an entire packet by itself, pork floss is hands-down one of the most addictive CNY snacks ever. Whether you prefer it crispy or soft and fluffy, nobody wants to end up with stale pieces that are chewy, sticky, and overall unappetising.
To avoid getting poor quality pork floss, always make sure they come in air-tight containers or sealed packaging. It's also best to buy them in smaller batches with a closer expiry date, as they tend to contain less preservative substances.
---
7. Glutinous rice cakes – opt for long grain sweet rice for a crispier bite
---

Image credit: Omnivore's Cookbook
When translated to Chinese, glutinous rice cake literally means 'year higher' to symbolise advancing to greater heights – but these thick flour pastries also come with great calories that are only worth it if you get a good bite. 
To guarantee a satisfying crispy one, refer to the ingredients or ask the shop owner if long grain sweet rice was used to make the skin. If short grain rice was used instead, you won't enjoy a crispy crust as it is often used for cold treats like mochi. 
Pro tip: Pick those with a stronger sesame seed scent to get fresher batches with larger sesame portions.
---
8. Pineapple tarts – choose semi-ripe pineapples with fresh green leaves 
---

Image credit: Eatbook
Pineapple tarts are the love of everyone's life and certainly a first-come-first-serve snack that's depleted at the blink of an eye. For those who prefer getting hands-on and baking your own, you're probably wondering how to select pineapples that'll give you the best jam filling.
To create crowd-favourite homemade versions of this goodie, select semi-ripe pineapples with slightly yellow and green skin for a jam filling that's more textured. Beyond staying away from soft spots on the skin, you should also keep a lookout for those that come with fresh green leaves and avoid those with withered or brown ones.
Sweet pineapples that are completely yellow and slightly squishy are the best for eating solo, but using them to make jam filling will make your pineapple tarts overly sweet and without as much fibre texture. 
---
9. DIY yusheng – poke the salmon fillet to determine freshness
---
The annual Lo Hei sesh is a must at every CNY family gathering, where our yusheng is filled with a colourful slew of veggies, crackers, and condiments. But more often than not, the marbled slices of salmon steals the show – when it's of premium quality, of course.
When it comes to buying fresh salmon for your DIY yusheng, a handy trick is to poke the salmon fillet gently. The freshest catch will bounce back to its original state instead of having a fingerprint indent.
Also, the salmon should be bright orange instead of pale orange or yellowish. It should also come with marbling details and without an overwhelming fishy scent.
---
Treat yourself to quality abalone from New Moon this CNY
---
Whether you're a fan of the iconic pineapple tarts or prefer the traditional Bak Kwa squares, we'll all be busy stuffing our faces with these tasty goodies when CNY rolls around. But beyond the usual snacks you reach for, treat yourself and your loved ones with quality abalone from New Moon this year.
Take your pick between braised and brine abalone from Australia, New Zealand, and Mexico for your ramen, soup, and rice. Alternatively, go all-out and get an entire abalone to share with the fam with their best-seller New Moon New Zealand Abalone ($45.80). An added perk is that it makes a healthy treat as it is low in fat and without any trans fat.

New Moon Braised Abalone Prosperity Pot
Image credit: @miss_polkadot
With less than a month till CNY kicks off, it's time to fill your kitchen with the best quality goodies in the market. So, stock up on premium abalone ASAP to impress your guests when they drop by for visitations this New Year's.
---
This post was brought to you by New Moon.
Photography by Tan Wen Lin.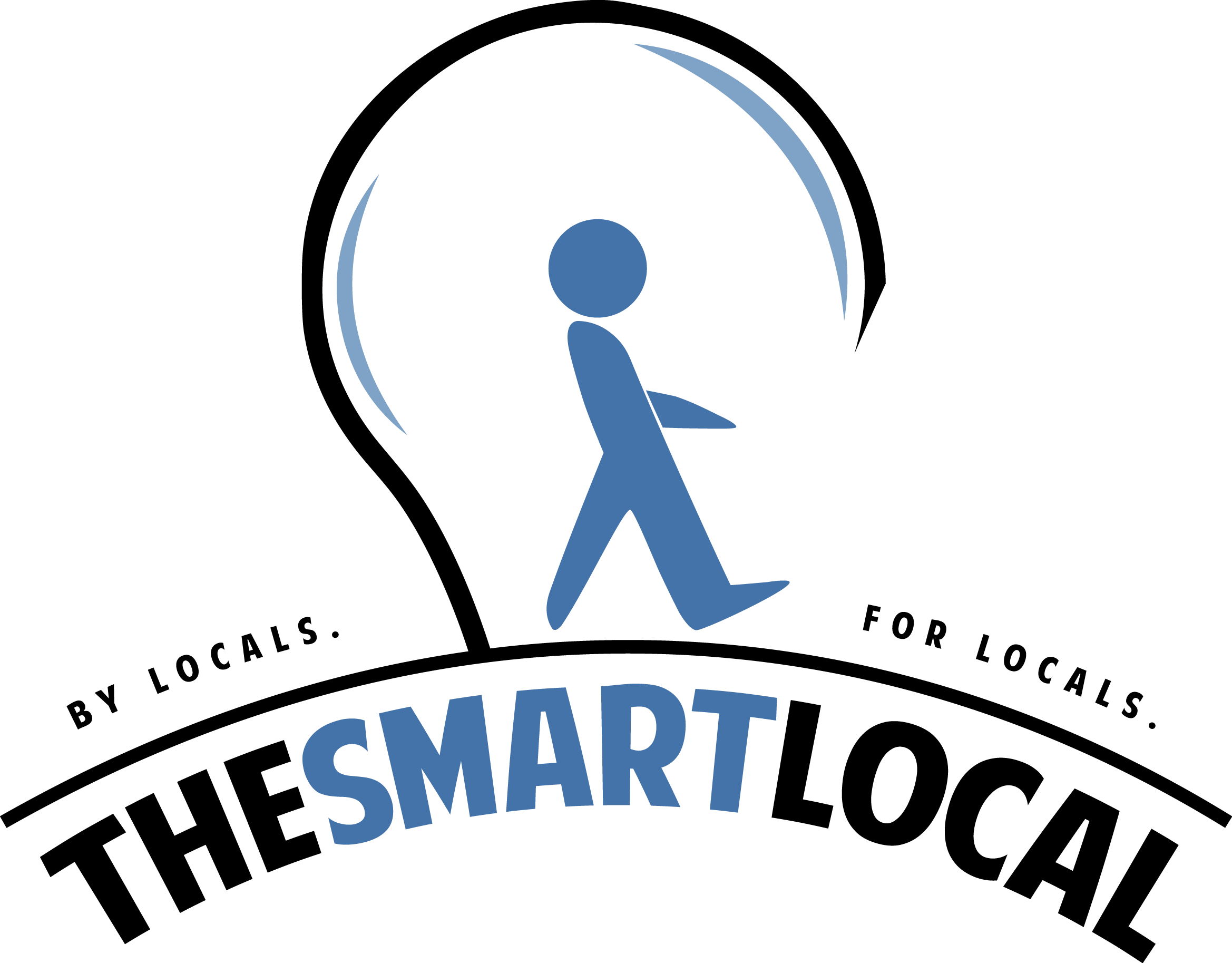 Drop us your email so you won't miss the latest news.