Wedding tips for 
Coronavirus
season in Singapore
---

Image adapted from: The Wedding Cottage, @beautifulguiltypleasuresxc
Some of us spend all our lives dreaming of our wedding day, which is why contingency plans are a must-have – after all, it's a once-in-a-lifetime event. Unfortunately, apart from dealing with possible rainy weather, last-minute seat reshuffling, or any other mishaps, Singaporean couples getting married in 2020 now have another issue to tackle in the midst of wedding planning: the dreaded Coronavirus or COVID-19.
But of course, the show must go on. Before you start despairing, chin up – here are some wedding tips so you can power through as a couple and make the most of your special day with minimal losses despite the virus.
Some of these tips might also prove to be useful for other large-scale events, such as birthday parties or company dinners.
---
1. Ask your vendors if it's possible to postpone the date
---

Image credit: Hyatt
Putting down a wedding deposit means you're sealing the deal, and in most cases, there's little room for negotiation afterwards.
However, taking into account the Coronavirus situation, your vendors (hotel, makeup artist, photographers) should be reasonable enough to allow you to postpone your wedding if that's something you're considering – provided all of them are available on the proposed new date.
---
2. Check with your hotel or dinner location on precaution measures
---

Image credit: De Hygienique
Your hotel and dinner banquet location should already be taking their own precaution measures – many hotels have stepped up to include mandatory temperature taking exercises at the reception desk, and some even have thermal screeners. Others provide sanitisers at the door.
Still, you'd want to check with them on this just to be sure. Do also inquire on whether there will be additional cleaning measures put in place for the function rooms and your bridal suite.
---
3. Use disposable cups for Chinese tea ceremonies
---

Image credit: The Wedding Cottage
Tea sets for Chinese wedding tea ceremonies usually come with 4 to 8 ceramic or porcelain cups, with the number of family members > the number of cups. As such, the teacups tend to be hastily wiped down, or dunked in water sans soap and reused as the ceremony continues. Bad luck if you're the 5th person to use that one teacup – that's a lot of lingering saliva and germs.
Keep it 100% hygienic this Coronavirus season by using disposable paper cups instead. Don't worry about losing out on the feels, because there are red and gold ones specially made for Chinese weddings, with the "囍" double happiness symbol emblazoned on the sides.
The Chinese Wedding Shop, or any other store that specialises in products for traditional Chinese weddings.
---
4. Ask for single portions for your banquet instead of comm
unal dishes
---

Image credit: Empress
A traditional Chinese wedding dinner banquet typically involves shared dishes placed in the centre of the table for everyone to help themselves to. There's usually a serving spoon, but people tend to just tuck in using their own chopsticks and spoons – especially if seated with family or close friends.
Minimise the spread of germs through "saliva sharing" by requesting for your restaurant to serve single plates to each attendee instead of communal dishes.
---
5. Request for guests to fill in a declaration form a week before the event
---
Just for extra peace of mind, consider getting your guests to fill in a DIY declaration form a week before your big event, detailing any recent travel history or symptoms of illness. You could do this online via a Google Form for ease of collation. If anything listed looks like a cause for concern, you might want to gently request for the guest in question to skip out on your wedding.
If you've been given such a form as a guest, kindly respect the couple and be truthful in answering. Remember that such measures are only put into place in the best interests of everyone present.
---
6. Use a contactless thermometer to take guests' temperatures before entry
---

Image adapted from: TOMTOP
Unless you're having an intimate affair involving only immediate family members, a wedding is a large-scale event where hundreds gather in one space. You might want to ask your bridesmaids or groomsmen to help take your guests' temperatures at the reception table, right before they enter the hotel ballroom or church – just to double-check that no one is running a fever.
Specifically, you'd want to invest in a contactless infrared thermometer. It doesn't need to come into direct contact with anyone's skin – you simply hold the gun-shaped device up to their foreheads, and it detects their temperature in a jiffy.
It's much faster, and more hygienic than using a regular oral thermometer.
---
7. Provide hand sanitisers, masks, or Vitamin C as wedding favours
---

Image credit: @beautifulguiltypleasuresxc
If you haven't already ordered your wedding favours, consider giving out masks or pocket-sized hand sanitisers to your guests.
You might have to order them online at jacked up prices since most physical stores here are out of stock. But they'll make a timely and practical door gift, and you can bet that no one will "accidentally" leave them behind. Certainly beats mugs with your faces on them, that's for sure.
If you can't get enough for everyone, place a bottle of sanitiser on each table for guests to use, or at least on the reception table where your photo album is displayed.

Image credit: Rochelle Cheever
An alternative is to give them pill boxes, to remind them to stay healthy by taking vitamins. While you're at it, you could also throw in a tube of Vitamin C tablets to go along with. If that's out of stock as well, small bottles of fruit juice with personalised labels would work as well – it's rich in Vitamin C which helps boost immunity!
---
8. Compensate unused tables with F&B upgrades or use them on a separate date
---

Image credit: Kaiting Hearts
If you have an upcoming wedding during this period, you've probably seen your fair share of wedding guests backing out. Don't be mad at them – they're just taking the necessary precautions to keep themselves away from the crowd.
In fact, you should be thankful that they were at least considerate enough to inform you beforehand instead of adding to the sudden-no-show list – this way, you can plan better, and rearrange your seating if needed.
Try to negotiate with your hotel on reducing the number of tables, or compensating any unused tables with upgrades for better food or alcohol. Some hotels are even flexible to let you "use" those excess tables on a separate date – you can take this as an opportunity for a family meal, or to treat your sisters and bros who've tirelessly helped you through the wedding prep.
---
9. Pack home or donate untouched food from last-minute dropouts
---

Image credit: Rasel 
Inevitably, despite double-confirming everyone's RSVPs, you're going to have last-minute dropouts from your dinner banquet. This number might just make up entire tables – do be mentally prepared for that.
To avoid letting the untouched food you've already paid for go to waste, catered or restaurant dinners usually allow you to dabao leftover food, which you can let your family and friends take home.
Alternatively, donate them to welfare groups and charities like SG Food Rescue, and take heart in knowing that they'll go towards feeding the needy.
---
10. Opt for heavier eye makeup if you're masking up
---
Most brides wouldn't want to walk down the aisle with their pretty faces covered, even in the wake of a pandemic – and that's perfectly understandable. But some of you ladies might be masking up for extra safety. If that's the case for you, make your look pop by asking for heavier eye makeup.

Learn from the J-Pop icons who use surgical masks as a fashion statement – singer Kyary Pamyu Pamyu here is using flirty, fluttery lashes and warm brown contacts to let her eyes stand out.
Image credit: @kyarypappa
Usually, bridal eye makeup isn't too crazy as it's balanced out with contouring, lipstick, and blusher. But if only your eyes are visible, you can afford to go more over the top with thicker eyeliner, longer falsies, and even eye-enlarging coloured contacts. Ultimately, you want your peepers to be the main focal point of your look, despite the mask.
---
11. Ask your MUA to use disposable makeup applicators and sponges
---

Image credit: Annabel Law Productions
Ideally, your makeup artist should already be wearing a mask, given that the process of getting someone dolled up requires close physical proximity. Do have a spare mask on standby in the event that she doesn't have one on her.
She should also wash or sanitise her hands before starting her work. If you've hired her to settle makeup for your bridesmaids', mum, or mum in law as well, ensure that she not only sanitises her hands before each new person, but also uses a new set of disposable applicators and sponges each time. Makeup brushes come into direct contact with the eyes, nose, and mouth area, all of which are points where germs can easily transmit.
---
Coronavirus wedding tips in Singapore
---
Everyone wants their wedding to go perfectly as planned, but fretting non-stop about it during this COVID-19 season won't help make the situation any better. We know it's easier said than done, but try to keep calm and take things one step at a time. Hopefully, these tips will help make everything easier to deal with despite current less-than-ideal conditions.
Most importantly, stay safe, and remember to enjoy the special occasion as much as you can!
Read our other COVID-19 related articles below: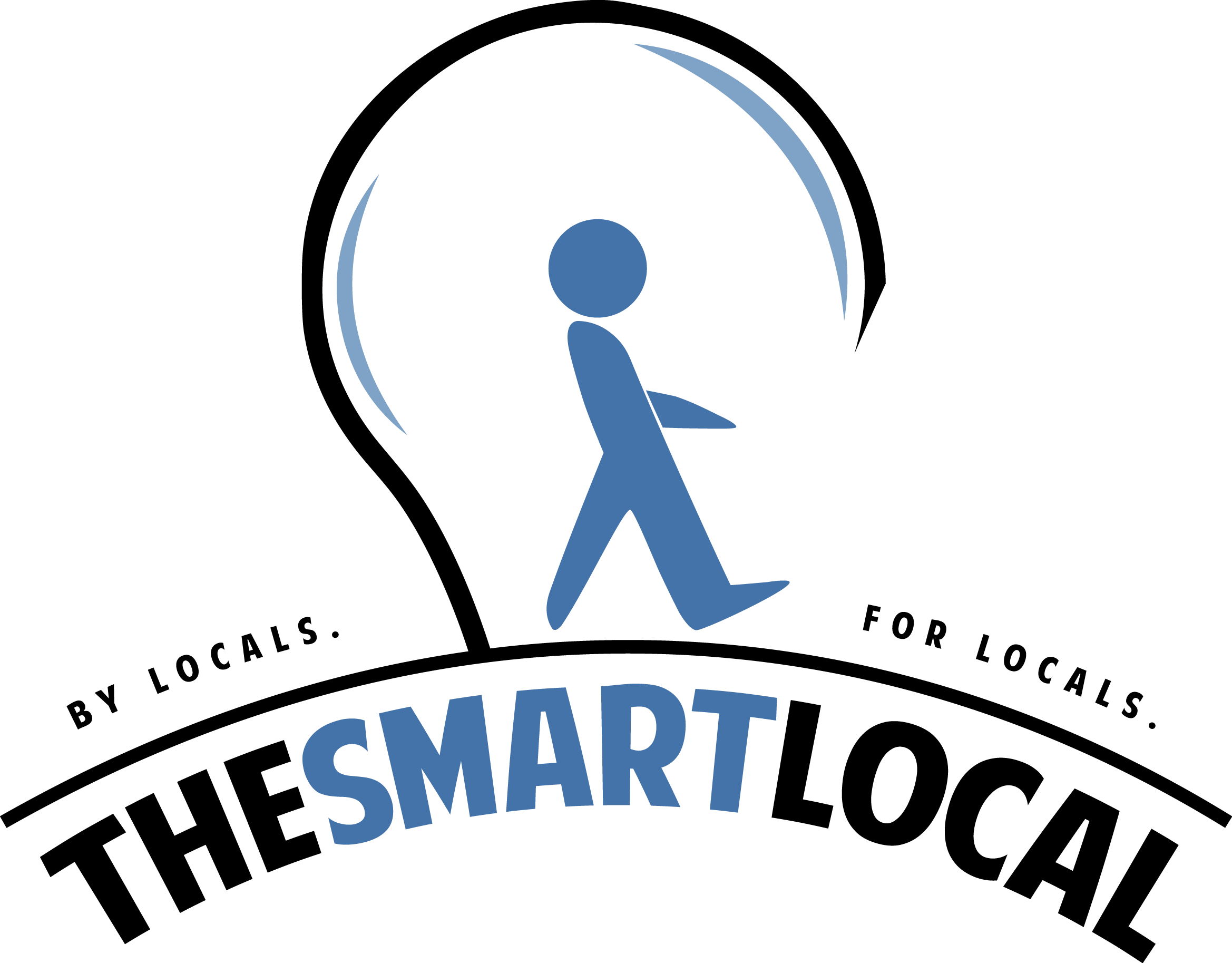 Drop us your email so you won't miss the latest news.