Highest paying jobs in Singapore
---
Image credit: ajile.
The tea on the highest paying jobs has been spilled: According to a recent study, Singapore is reportedly home to 207,000 millionaires – and 5% of our population (i.e. 226,000 lucky people) are part of the world's top 1% in terms of riches. Wait, what? Perhaps Crazy Rich Asians wasn't that far-fetched after all. Now, where do these people even get their money from? Big inheritances, stocks, and property investing aside, it's likely that they also have super high salaries to begin with.
To sate your curiosity, we've put together a list of the highest paying jobs in Singapore, based on the latest document released in 2018 by the Ministry of Manpower (MOM) – so you know which industries to join if you wish to work your way up the ladder.
Note: The salaries listed follow a range of the 25th percentile to 75th percentile of basic income, based on a particular sample size. Do bear in mind that the numbers listed for the highest end of the range are usually reached only after multiple years of work experience, taking into account commissions as well.
---
1. Foreign Exchange Dealer or Broker – up to $21,200/month
---
Money talks. A Foreign Exchange Dealer buys and sells foreign exchange – in layman terms, foreign currency – from party to party to make a profit. The difference between the buying and selling price (a.k.a. the "spread") is the amount they make in commission, so the goal is to buy at low prices and sell high.
A forex dealer/broker can either work independently, or as part of a firm, and usually deals on behalf of investment banks.
You'll need a degree in Business, Finance, or Marketing and have adequate knowledge on sales in order to take on such a role.
Pay range: $10,353 to $21,200

Possible companies to look at:
OANDA

Suisse Landbank

Citibank
---
2. In-house Legal Counsel – up to $20,417/month
---
Those who've managed to get into law school might want to look into this. Instead of joining a law firm to represent various clients, an In-House Legal Counsel is hired by a company or business to advise them on all their dealings so that they can be carried out strategically with low legal risk.
Pay range: $9,572 to $20,417 (except judiciary, ministries and statutory boards)
Possible companies to look at:
Talent Trader Group Pte Ltd

Cobalt Consulting

Integrity Partners

Michael Page
---
3. Fund or Portfolio Manager – up to $18,750/month
---
Good with numbers? Consider being a Portfolio Manager, where you'll be working closely with research analysts to carry out investment-related decisions based on the current financial market, either for individuals or corporations.
A similar role is that of a Fund Manager, who also helps individuals and companies manage assets and make sure they are utilised in a cost-efficient way, based on market conditions and calculated risks.
You'll need a degree in Business, Economics, or Finance/Accounting, and very possibly a related Master's degree.
Pay range: $7,800 to $18,750
Possible companies to look at:
Partners Group

Lyra Capital

Morgan McKinley
---
4. Chief Operating Officer or General Manager – up to $18,000 per month
---
A Chief Operating Officer (COO) or General Manager (GM) is basically the CEO's right-hand man – a trusted person in the company who helps oversee the nitty gritty stuff related to operations, policies, stategy, and admin processes.
No matter what type of company you're COO for – be it in the Finance, Media, Retail industry – you're required to have good business sense, a deep understanding of the company's vision and goals, as well as strong leadership and mentorship skills. This is because you'll ultimately be the one taking over the CEO should he leave his position.
Needless to say this will take years of working experience. After all you'll have to start at the bottom before you get to the top.
Pay range: $7,520 to $18,000
---
5. Trade and Ship Broker – up to $18,000/month
---

Image credit: @apmterminalsofficial
A Broker acts as a third-party agent to help facilitate the buying and selling between 2 parties for a commission – usually between investors and firms.
Similarly, a Ship Broker acts between shipowners and sea cargo transport charterers, as well as facilitates the buying and selling of maritime vessels for clients.
Pay range: $6,650 to $18,000
Possible companies to look at:
Maersk

Saxo Capital Markets

Eastport Chartering
---
6. Securities and Finance Dealer or Broker – up to $17,500/month
---
A Dealer is a person who works under their own name, carrying out trades on their own behalf and profit. A Broker, on the other hand, does this on behalf of a company or clients.
And no, this has nothing to do with being a bouncer or security guard. As a Securities and Finance Dealer/Broker, you will be making security market transactions – that is, buying and selling of tradable financial assets based on market supply and demand.
Cheem stuff, but if you've aced your studies in Economics, Finance, Business, or Accounting, you shouldn't have too much of a problem here.
Pay range: $3,990 to $17,500
Possible companies to look at:
Genesis Financial Group

Phillip Securities

OCBC
---
7. Managing Director or Chief Executive Officer – up to $17,500/month
---
A Chief Executive Officer (CEO) and Managing Director (MD) are pretty much the same thing, although locally, the title CEO is more commonly used. This is the highest-ranking executive in the company who makes all final decisions regarding company direction, strategy, and culture – just to name a few.
Technically, anyone can be a CEO – that is, if you're entrepreneurial enough to start your own venture and make it a success, or be a co-founder of a business. High-profile CEOs who were founders/co-founders of their companies include Mark Zuckerberg, Bill Gates, and the late Steve Jobs.
Pay range: $5,500 to $17,500
---
8. Financial or Insurance Services Manager – up to $17,000/month
---
Here we have yet another finance-related job as part of the list – so you might wanna brush up on your Math if you want to get into these positions. As a Financial Services Manager, you will be analysing financial reports, writing risk reports, and developing long-term financial and investment goals for companies and clients whom you have to build and maintain a relationship with.
An Insurance Services Manager oversees all the specialists under them to make sure that enough insurance policies are sold to hit a sales target. You will also be involved in the approval and investigation of claims filed by clients.
Typically, these people are employed by banks, brokerage companies, and insurance firms.
Pay range: $7,635 to $17,000
Possible companies to look at:
Morgan McKinley

Above & Beyond

PwC

KPMG

---
9. University Lecturer – up to $16,016/month
---

Image credit: ajile
Perhaps going back to school won't be so bad after all, seeing as how University Lecturers earn a rather handsome sum. But in order to teach, you must first be an expert in your field, with prior industry experience and/or a Masters degree relevant to the subject you wish to teach.
Beyond that, you'll also need the confidence to deliver a clear lesson in front of a lecture theatre full of people – and lots of patience. Remember that you'll be dealing with teenagers and young adults, who may ask plenty of questions or even get restless at times.
Pay range: $9,064 to $16,016
Possible companies to look at:
---
10. Treasury Manager – up to $15,600/month
---
You might have been the Treasurer of your CCA back in secondary school, but being a Treasury Manager is more than just collecting funds and counting them.
Apart from day-to-day monitoring of your company's finances, you'll have to do risk analysis, fund forecasting, budget allocation, and make financial investments for further profit.
Pay range: $6,319 to $15,600
Possible companies to look at:
Robert Walters

Carousell

PayPal
---
Highest paying jobs in Singapore
---
If you wish to be one of Singapore's very own millionaires, these highest paying jobs are the ones to aspire towards. And if you're already in these industries or jobs, congrats – you can only go up from here.
However, remember that unless you're born with a silver spoon in your mouth, no one becomes rich overnight – you'll first have to chase the right academic qualifications, and once employed, put in lots of hard work and display good leadership. Many of these highest paying jobs involve long and irregular hours as well, so be prepared to sacrifice your work-life balance for the ka-ching.
Read our other career-related articles here: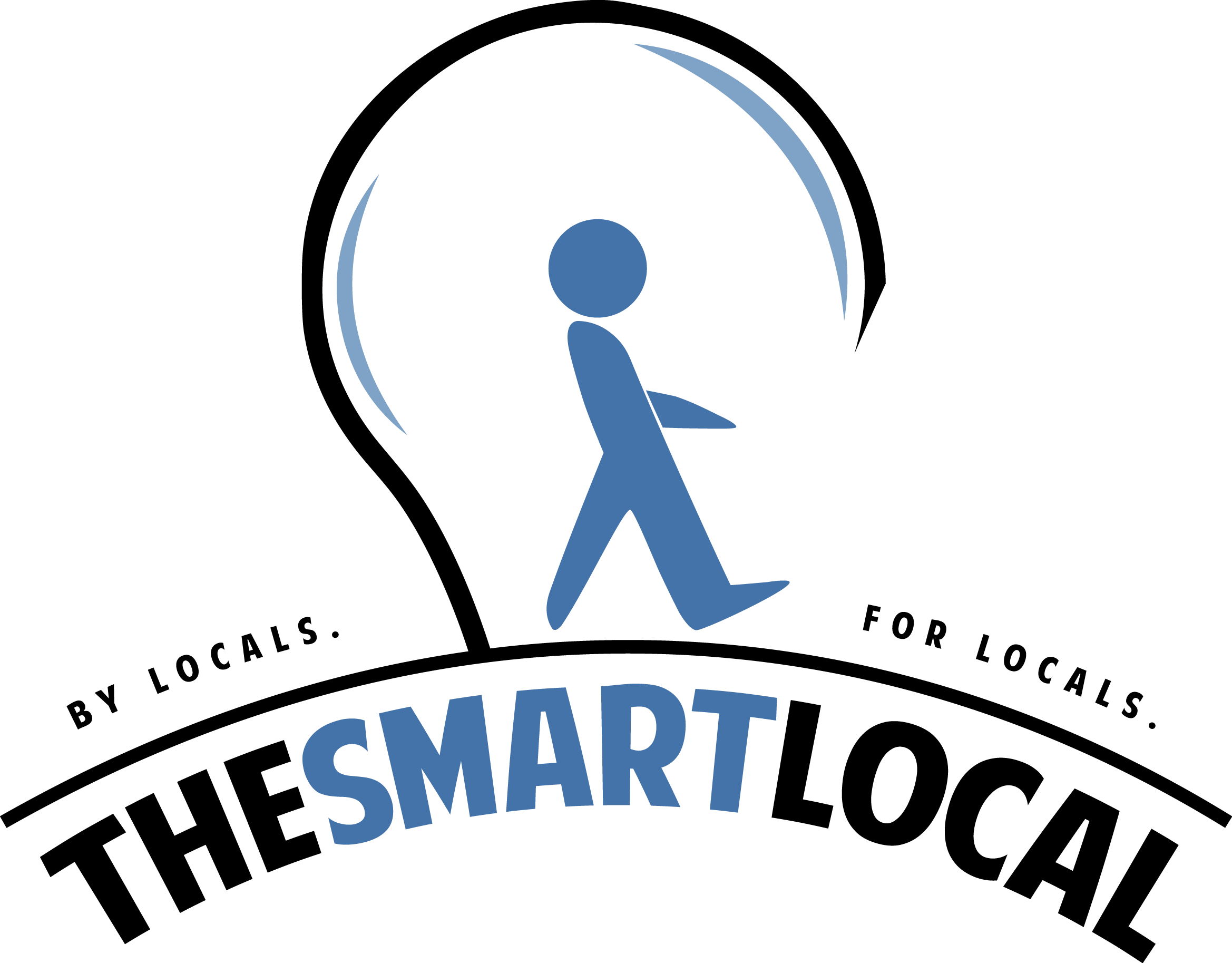 Drop us your email so you won't miss the latest news.