Bushcraft experience at Pulau Ubin
---
If you're reading this, we've made it out alive. T'was long and arduous, folks. But we did it. We lasted a day in the wild – bushcraft style.
We saw wild boars.
We saw otters.
And worst of all, we saw butterflies. (They just give me a serious case of the willies, okay.)
All right, all right. Our day at Pulau Ubin didn't do much to pit us against the likes of adventure legend and known pee-drinker Bear Grylls, but we did get out knowing an extra thing or two about living it up in the outdoors. Here's how our day went.
Note: Masks were worn at all times except during strenuous activities.
More fun things to do in Singapore:
---
What the heck is bushcraft?
---

Both of us being outdoor lovers made us the perfect match for this trip. No offence to my other coworkers reading this.
When my partner-in-crime Kezia and I very enthusiastically decided to head down to Pulau Ubin for a day of bushcraft, neither of us actually knew what the word meant. Luckily for us, the internet exists: bushcraft simply refers to the skills and knowledge acquired to survive in the wild.
"I kept thinking it was bushcamp," was Kezia's response when I asked her if she'd heard about it before. "Like, camping in a bush."
More research and one week later, we were ready for Pulau Ubin. 
The man behind it all is Scott from Beyond Expeditions (BE). Credentials include being a former firefighter, visiting destinations most Singaporeans would shy away from like Uzbekistan and Bangladesh, and trekking 800KM through Mongolia's Gobi Desert to raise funds for cancer awareness. Y'know, the ush.
---
Part 1: Making our own emergency whistle
---
The first thing on our agenda wasn't to learn how to make a fire or identify edible plants, but to carve an emergency whistle out of wood. Helping us was Frederick from the BE team, who started us off with some sage advice: "If you're in danger and need to get attention, this is going to help you."
At this point, Kezia felt called out. "I got lost on a mountain in Seoul one time and didn't have my phone with me," she shared. "I cried a lot."

Once our gear was on and our wood of choice was picked – I went with cherry wood -, it was time to get carving.
And so there we were; sitting around on our camping chairs, trying not to shave our skin off by accident. Woodworking is not easy, although Frederick was a whizz and made it look like child's play. Despite this, the art of carving wood is extremely therapeutic and had us in the zone. 
That's until we got to the whistling part. 

See the two holes in each block? We had to gather twigs and carve them to fit our whistles in order for them to produce a sound. Air flow, science, something something.
What was meant to be a 1-hour task eventually inched on into the 2-hour zone. My fingers were starting to hurt, and all my attempts to blow through my whistle to see if it was working were doing nada. At one point, I had to distract myself with a cute hornbill that was flying around to self-soothe my soul.

Frederick also shared that participants can opt to craft chopsticks instead
The light at the end of the tunnel came in the form of Kezia, who finally let out a honkin' toot from her whistle that could rival a choo choo train. Thankfully I didn't embarrass myself that much by taking an entire day to get my whistle to work, and both of us were pretty happy with ourselves by the end of our session.

Pictured: Two goons and a very proud teacher
---
Part 2: Learning to start a fire
---
It was mid-afternoon when we were done with our whistles. "Are you guys hungry?" segued us into our next activity, and we knew this wasn't an invitation to pop by one of the seafood restos nearby. 
It was time to cook our own lunch, and we had to learn one of the most useful skills in camping 101 to make that happen: starting a fire.

A fire steel is a ferro rod that produces sparks used to ignite a fire when struck
Like our Neanderthal ancestors that used flint and minerals to start fires, Scott whipped out a handy fire steel to get us modern-day Homo sapiens started. Kezia was then tasked to forage for twigs and tinder for us to use as the base of our campfire.

The sticks she had to find needed to be dead and bone dry – any "green" or wet wood were a no go.
All the time spent reading Flight 29 Down and watching The Hunger Games proved no match for the IRL skills she needed when looking for wood scraps. "Those that lack colour and snap easily is what you want when looking for twigs," is Kezia's advice. "Basically, the opposite of what you'd want in people."

I on the other hand had sufficient garlic-chopping experience, leaving me as the prime candidate for chef-in-charge.
Half an hour of foraging and chopping later, we were ready to get cooking. After creating a little twig teepee, I assumed the role of the Firebringer:

I have the POWAHHHHHHHH

From a bunch of twigs to a carefully constructed fire pit to hold our pot
Contrary to the logic of blowing a candle to extinguish the flame, a big fire thrives on wind as it creates oxygen – an important component that keeps it burning. We took turns inhaling and exhaling on the embers like flippin' dragons to make sure our flames kept going. 
At one point, Kezia said she was feeling dizzy. Did she faint? No. Would Bear Grylls have been mildly disappointed? Perhaps. 

On the menu: vegetarian aglio olio. Cooking in the wild was truly something – unlike a reliable kitchen stove system, we had to keep topping up the sticks and logs so our fire wouldn't go all "thank u, next" on us.
Our hosts very kindly egged us on through the whole thing. Thankfully, we thrive on positive reinforcement like the 5-year-olds we are and managed to whip up a pretty decent pot of pasta by the end of it.
Could we do it all on our own if we were, say, stuck on a mountain in Seoul? Can one lah. 
---
Part 3: Using an axe…and other sharp objects
---
With our breadbaskets full of pasta and delicious lavender chai prepared by the BE team, Kezia and I were ready for the final part of our adventure: lumber time.
The task was to saw off a sizeable chunk of wood from a log to chop; on the table were two axes – modern and traditional – and a sick Japanese katana–style folding saw for us to use.

We got started with a stray log on the ground. We're allowed to use fallen trees for woodwork – please do not harm any living plants no matter how badass your tools. 

Us outside: 😁😋🤞🥳
Us inside: 😫🙏🥵💀
Sawing is tough work, y'all. Being avid climbers, Kezia and I thought we had the MuScLe StReNgTh needed to get the job done. Nope. 
Didn't matter though, because having a go at the folding saw was too cool of an opportunity to pass up. We did low-key suffer, but after taking turns at the log and Scott helping us with 50% of the sawing, we had our stump ready to chop.

This axe weighs 4KG – not so light when you're swinging it up and down repeatedly.
While less strenuous than sawing, handling an axe is truly an art form that takes practice and next-level precision. We mustered all the elbow grease we could and went all out, whacking and thwacking our log like no tomorrow.

Getting your hit to be *on point* is tougher than it looks. Mad respect to the folks who do this on the daily.
Our rock climbing guns might not have been enough, but we managed to rack up enough adrenaline to actually chop off a chunk. We learned that the wood harvested here could be used for crafting as well as campfire fuel, among other things.
"Sawing and chopping up that fallen log was all of my failed new-year-new-me workout resolutions coming back to haunt me in unison," was understandably Kezia's main takeaway.
It was mad fun nonetheless – when else were we gonna handle an axe like we did today? 
---
Bushcraft survival skills in Singapore
---
By the time we were packed up and ready to leave, it was right before sunset – we'd just spent the entire day learning all we could about the basics of bushcraft survival.
Our pocket of time at Pulau Ubin had us feeling like we were camping in the wilderness far abroad – a feeling Scott hopes to convey to anyone that decides to experience the workshop for themselves.

The awesome BE crew that we entertained with our shenanigans the entire day
The activities we tried are suitable for anyone too; whether you're a seasoned adventurer missing the mountains or if you think the outdoors = go park walk walk can already.
Alas, this beckons the question: could we actually live like Bear Grylls for a day? Maybe not. But could he make a whistle or wield an axe as fearlessly as we did? Y'know what, don't answer.
Whatever it is, we'd 10/10 head over again. And I'm not just saying that because I got to skip a day of work for this. If you'd like to have a go, check out the fun events Beyond Expeditions has to offer.
For more things to do outdoors:
---
Photography by Clare Ong.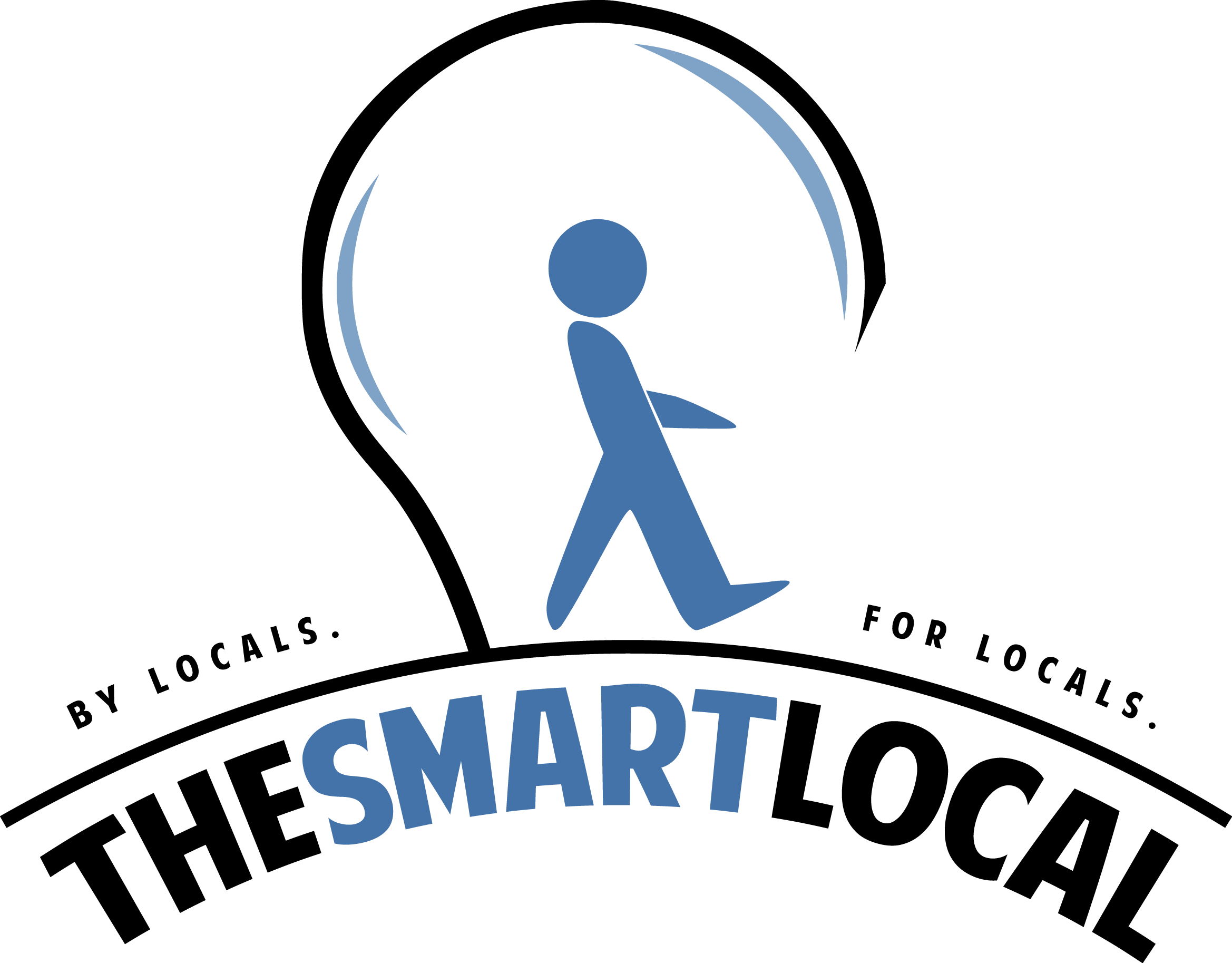 Drop us your email so you won't miss the latest news.