Most unique hotels and resorts in Asia
Image adapted from: @pook1era
Your childhood might have seen you hopping into the fantastical worlds created by Enid Blyton and Roald Dahl. There must've been at least one time you wished an Inkheart moment would happen and you could read yourself into your favourite book.
But here's something to get your nose out of your novels: you needn't travel to faraway destinations to live like your favourite character – Southeast Asia is a gold mine of adventures worthy of any fiction book or movie. These whimsical accommodations just hours from SG will show you just how close wonderland is.
1. Hang Nga Guesthouse – Da Lat, Vietnam
Appropriately nicknamed Crazy House, the Hang Nga Guesthouse in Da Lat, Vietnam features the most bizarre set-up you'll ever set eyes on.
Image credit: @lily.barrett
The artist behind this masterpiece was heavily inspired by Gaudi, the designer of Barcelona's Sagrada Familia. The whole area features kooky structures with slightly eerie walls and decorations – right out of a Tim Burton film. With 10 themed rooms, you'll probably have a hard time choosing what brand of weird you'd like to stay in.
Image credit: @tanyaniam
Image credit: @natalie_campbellreid
Wander through cave-like constructions and along staircases with vines wrapped around branches for railings. Along with muted pop art impressions and imposing structures that look like they're melting, this could be an accurate setting for a dark fairytale.
Image credit: @ndjamenachad
You'll be enthralled by the decor – some of the strange and slightly spooky designs include spider webs and mushrooms!
Address: 3 Huynh Thuc Khang Street, Ward 4, Dalat City 67000, Da Lat, Lam Dong, Vietnam
Rates: From about $71/night
2. Time Capsule Retreat – Pahang, Malaysia
These pipe cylinders-turned-rooms at the Time Capsule Retreat in Pahang, Malaysia is a step up from camping in tents.
Image credit: @szsoul
Made out of concrete, these cylindrical capsule tubes rest in the middle of the forest in Sungai Lembing. There are 2 types of rooms to choose from – the capsules and the cottages, the latter having attached bathrooms. There's even a jacuzzi!
Image credit: @timecapsuleretreat
Image credit: @encikrazmann
Hike up Bukit Panorama, which is 10-15 minutes from the capsules. The staff can also arrange your trip to the nearby Rainbow Waterfall. Combined, these places are perfect for immersing yourself in another world altogether.
Book a stay at Time Capsule Retreat.
Address: EB4 Belakang Sek Men Sungai Lembing 26200, Malaysia
Rates: From about $40/night
3. Hobbit House – Khao Yai, Thailand
Before, we had to fly to New Zealand if we wanted to see any sort of reality come into fruition from Tolkien's LOTR series. Now, you need only look as far as Thailand – they have a Hobbit House less than 3 hours from Bangkok!
Image credit: @chenaphun
Located in Nakhon Ratchasima near Khao Yai National Park, their Shire homes are shrouded by vines and creepers, so you'll feel like you've stepped right into Middle-earth. There are a variety of rooms to choose from, depending on the number of people in your crew.
You can also rent costumes complete with weaponry to fulfill your dream of being one of the elves, hobbits, dwarves or wizards, even if just for a day.
Address: 292 Moo 15 Tambon Lat Bua Sikhio Nakhon Ratchasima 30340
Rates: From about $40/night
Book direct here
4. Sharma Springs – Bali, Indonesia
Image credit: @archsovet.mos
A 6-storey bamboo villa stands out massively in the middle of a forest. Beyond this huge structure is the Ayung River, twinkling in the sunlight. This is Sharma Springs, found in Bali, Indonesia.
Yep, you read right – Bali. Trade the usual beach vacay for an upgraded Tarzan-like jungle paradise stay. Built in the shape of a lotus, this villa is part of Bali's Green Village project for sustainable living.
Image credit: @ibukubali
The place has 4 bedrooms complete with a private plunge pool, and you can weave through the villa via a ginormous bamboo tunnel.
Image credit: @sumit0114
Flanked by nature, this is definitely a jungle fairytale getaway like no other.
Address: Jalan Tanah Ayu, Sibang Gede, Abiansemal, Badung 80352, Bali, Indonesia
Rates: check here
5. Container Hotel – Kuala Lumpur, Malaysia
Image credit: @james.khing
We have cafes in shipping containers – Wheeler's Yard – and cargo container bistros in Punggol. So why not fashion one in which we can sleep? Kuala Lumpur has done just that with its Container Hotel – containers converted into rooms for a one-of-a-kind stay.
Image credit: @containerhotel
There are also campsite-themed rooms within some of the containers! You'll feel like you're in the safari when you crawl into your private cabana tent. Check out the awesome rooms and facilities here.
Image credit: @2cent
Aside from their shipping containers, Container Hotel also offers cylindrical concrete tube rooms, which will have you sleeping semi-outdoors where you can stargaze.
Concrete tube rooms. Image credit: @halimsilvia
Address: Jalan Delima, Imbi, 55100 Kuala Lumpur, Wilayah Persekutuan Kuala Lumpur, Malaysia
Rates: From $34/night
6. Dao Anh Khanh Studio Treehouse – Hanoi, Vietnam
You can actually picture pixie dust falling lightly around you when you look at the Dao Anh Khanh Studio Treehouses in Hanoi, Vietnam.
Image credit: @floatforevr
Named after the treehouses' artist-architect, Dao Anh Khanh, these mushroom-top shaped treehouses with stone walls and coloured doors are built with branches and vines winding in and around them.
Image credit: @ryanclarkdoyle
Image credit: @keihui
Various art sculptures are also scattered around the entire landscape to keep to the overall whimsy of the place. There's even a sculpted garden and waterfall!
To add to the studio-cum-hotel's quirkiness, there's the occasional performance or artsy event held here. It can't get any more magical than this!
Image credit: @daoanhkhanhstudio
Address: Dao Anh Khanh Studio, No.7, 462 Alley, Ngoc Thuy Str, Long Bien Dist, Ha Noi, Hanoi, Vietnam
Rates: From $77/night
Website
7. The Imperial Boathouse Beach Resort – Ko Samui, Thailand
These boats were what merchants travelled in many moons ago, when ferrying cargo to and fro Thailand along the Chao Phraya River. Today, these former rice barges make up The Imperial Boathouse Beach Resort, located in the Thai island of Ko Samui.
Image credit: @ll_cool_jey
Made of teakwood, 34 of these vessels have now been refurbished into room suites, with full-blown facilities like a dining room, a below-deck master suite bedroom, a bathroom and a private sundeck.
Image credit: @bmb_tour
The barges are arranged in a triangular formation around the outdoor pool, with Choeng Mon beach just beyond the resort, so the sea is just a stone's throw away if you feel like sun-tanning along the waters.
Address: 83 Moo 5, Choeng Mon, Samui, Thailand | Bophut, Choeng Mon, Bophut, Ko Samui 84320, Thailand
Rates: From $97/night
8. Khao Yai Panorama Farm Resort – Pak Chong, Thailand
Located behind a mushroom farm in Khao Yai National Park, these colourful houses at Khao Yai Panorama Farm Resort are fashioned in mushroom-like shapes as a playful cue from the farm.
Image credit: @kaljarwani
Expect a whole host of mushroom-centric products here. Their restaurant features kooky mushroom-infused recipes like mushroom french fries and mushroom spicy salad. If you're an avid fan of fungi, you'll be glad to know that you'll be able to sample mushrooms brought in from all over the world.
Image credit: @watcharee_churirutporn
Image credit: @vickiebeibei
Address: 297 Moo 6, Thanarat Road, Nong Nam Daeng, Pakchong, Nakhon Ratchasima 30130, Thailand
Rates: From $89/night
Website
9. Phu Sandao Resort – Khao Kho, Thailand
When you've only got a long weekend coming up, far-off destinations for a short holiday like Europe are near impossible. Luckily, you can still get a taste of the Swiss Alps in Phu Sandao Resort, Thailand. The resort has cute orange cylinder pods on a slope that overlook Mother Nature in all her beauty.
Image credit: @pook1era
Dubbed Thailand's Little Switzerland, these capsules look miniscule against the backdrop of the giant mountains and rolling hills that are a spitting image of Switzerland's hinterlands. You'll be peering through the curtains every day just to make sure you're not dreaming up this scenery.
Image credit: @babemayataa
There are 8 rooms in total here – 5 pods and 3 loft-styled ones. The lofts have a long balcony with beanbags strewn along the deck. Breathe in the cool, crisp air here and watch the sunrise in the mornings – what a treat!
Image credit: @chhorndavid
Address: 281 Villa No. 6, Tambon Khaem Son, Amphoe Khao Kho, Chang Wat Phetchabun 67270, Thailand
Rates: From about $102/night
Book direct here
Website
10. Rahai'i Pangun River Cruise – Kalimantan, Indonesia
If you're up for an adventure, cast the hotel destination aside for a holiday on a boat. And no, we don't mean going on a regular cruise.
Sail on the Indonesian waters on an actual traditional Kalimantan boat – a bis air – for a few days on WOW Borneo's Rahai'i Pangun River Cruises. Renovated to accommodate 3-5 cabins, the boat will take you on a river tour to different islands and villages!
This cruise is Borneo's take on sustainable tourism. Take a 4D3N tour or better yet, a 6D5N boat stay where you'll be taken to the Komodo National Park to visit the Komodo dragons. You'll get to see Ah Meng's relatives up close with a trip to the orangutan islands too!
Go Life of Pi this year – without getting stranded, of course – and get an actual experience of living on a boat like some of the locals there.
Getting there: The guide will pick you up from Palangka Raya airport to transfer to boat via Palangka Raya Harbour.
More info about the river cruises here
BONUS
Aso Farm Village –  Kumamoto, Japan
This isn't in Southeast Asia, but it's too eccentric and adorable to not feature. Japan is known for its quirkiness, and the dome houses in Aso Farm Village take the cake.
A cute contrast against the gargantuan landscape that is Mount Aso, these little domes will have you feeling like you're in an elf's cottage.
Image credit: @mae_zzzzz
Image credit: @allikiu
This little village may appear to be in the middle of nowhere, but there's actually a horde of things to do and fun to be had. Over 400 of these houses dot this area in Aso Kuju National Park, and the village is meant to be a place of healing and fun. Best of all, a booking will also get you a free ticket to their volcano hot springs!
Kumamoto also has tons of attractions nearby, such as the Kusasenri – a beautiful prairie, and Kumamoto Castle, so you definitely won't miss out on getting in some touristy action.
Image credit: @allikiu
Tokyo may be brimming with tons of things to do and eat, but if you've run the gamut of shops there, these domes are a quieter and more unique alternative.
Address: 南阿蘇村大字河陽5579-3, Minamioguni-machi, Aso-gun, Kumamoto, Japan | Minamiaso Village Daiko Koyo 5579-3, Minamioguni-machi Aso-gun, Kumamoto, Japan
Rates: From about $170/night
Website
Note: All rates are as of 6 September 2017.
Take the plunge down the rabbit hole with these unique hotels in Southeast Asia
Vacays are all about going somewhere new and coming home with renewed vigour. Instead of going through the typical done and dusted routes, go off the radar with these other-worldly destinations. Dreamy and riveting, they'll be the perfect places to stir your wayfaring soul.
A portion of this content may contain referral links to products. Our opinions remain our own.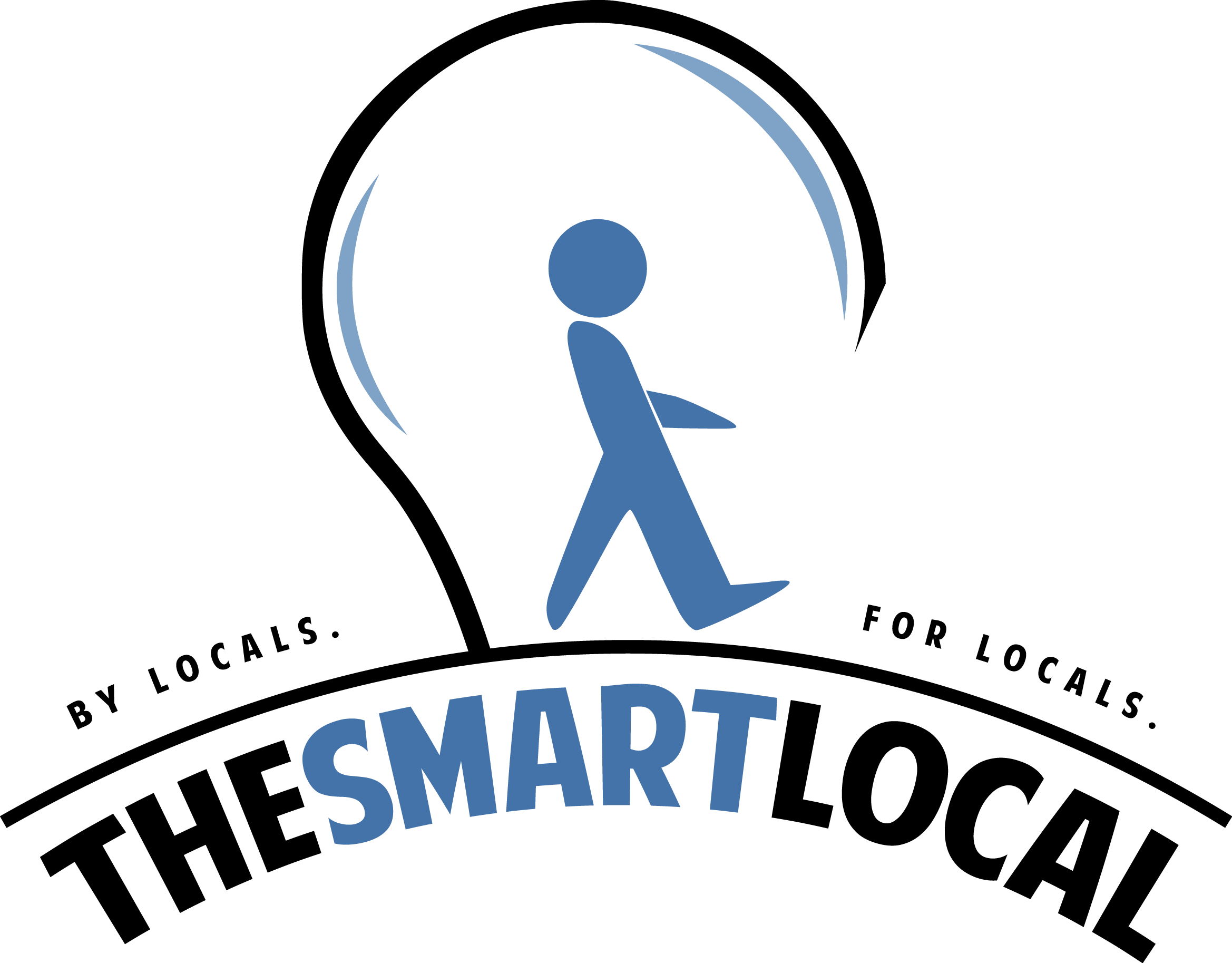 Drop us your email so you won't miss the latest news.