New cafes and restaurants in February
---
This February, we've got Chinese New Year reunions and Valentine's Day in our books – and there's perhaps no better way to commemorate them than with a feast. Below are 20 new cafes and restaurants to fuel upcoming meet-ups, from a greenhouse cafe near Botanic Gardens to a Bangkok-like cafe in Chinatown:
---
1. Milk Singapore – $4 stroopwafels on Arab Street
---

Image credit: @hooyeats
European street snacks from pretzels to crepes are age-old hits among Singaporeans. But if you'd like to try something new, Milk Singapore is a stroopwafels kiosk along Arab street, where you can try the Dutch wafer biscuit.
Unlike imported pre-packed variations found in supermarkets, the ones made here are much larger, and distinctively fresh and crisp – perfect for a sugary midday snack. Enjoy the stroopwafels coated in four different toppings like Matcha Oreo, Biscoff White, S'mores or Rocher ($4). 

Bubble tea ($4.50) is also available to wash everything down
Image credit: @firdaus_bunny
Our Muslim friends out there may also be glad to know that this store is also Muslim-owned.
Milk Singapore
Address: 27 Arab Street, Singapore 199726
Opening hours: Mon – Thu 12PM-9PM | Fri – Sun 12PM-12AM
Telephone: 8111 0583
Milk Singapore website
---
2. Sweetea Caffe – shophouse cafe with BKK vibes
---
Sweetea Caffe's worn-wood aesthetic and giant sign board might bring to mind the ever-bustling Bangkok. But this isn't our fave Thai city- the rustic cafe lies in the second storey of a shophouse along Chinatown, with an obscure entrance on the first floor you'll need to keep your eyes peeled to find.

The seat you'll want to chope is the corner wooden bench at the balcony, which'll give you the IG-worthy shot you see on their Instagram page.
Image credit: @ern_yumiko
While there's everything from dumplings to pancakes on their extensive menu, the item you'll want to zoom in on is their pretty High Tea Set ($38.80) which comes with cakes, muffins and luncheon meat "fries" on a three-tiered stand.

Image credit: @aidelingg
Each set serves two and comes with a pot of tea – perhaps something to KIV for your "sweetea" this Valentine's Day.
Sweetea Caffe
Address: 15A & 15B Trengganu Street, Chinatown Complex, Singapore 058469
Opening hours: Sun – Thu 11AM-9PM | Fri & Sat 11AM-10PM
Sweetea Caffe website 

---
3. Sweet Hut – Geylang dessert cafe open till 4AM
---

Image credit: Sweet Hut Dessert
Perfect for those who love a good midnight snack, Sweet Hut is Geylang's newest and probably coolest cafe that opens till the wee hours of 4AM.

Image adapted from: Sweet Hut, @audriepoh
An amalgamation of old meets new, the cafe is decked in IG-worthy wallpapers, hanging plants and neon lights. Seats come in designs like golden bird cages and there's also a foosball table for entertainment. The food, on the other hand, keeps things tastefully old school with traditional desserts like Snow Fungus Soup with Pear ($4.30).

Image credit: Sweet Hut Dessert
Read our guide to late-night cafes for more. 
Sweet Hut
Address: 654 Geylang Road, Singapore 389584
Opening hours: 3PM-4AM, Daily
Telephone: 8363 2408
Sweet Hut website
---
4. Moonbow – romantic Dempsey Hill restaurant 
---
Image credit: @justopenedsg
Home to many date-worthy restaurants from the whimsical Wildseed Cafe & Bar to last month's new addition of Hathaway, Dempsey Hill proves itself to be a foodie's haven. Joining the enclave this February is Moonbow, a romantic Wes Anderson-pink restaurant with high ceiling and roman pillars. 

Image credit: @justopenedsg
Consider bringing your S/O here to enjoy brunch from $19, a  2-course set lunch from $35 or a lavish 4-course dinner from $79. The latter offers a flexible menu with picks like escargot, Angus beef short ribs and shakshouka to choose from.
Moonbow
Address: Block 10 Dempsey Road, #01-21, Singapore 247700
Opening hours: Mon – Fri 11.30AM-3PM & 6PM-10.30PM | Sat & Sun 10AM-3PM & 6PM-10.30PM
Telephone: 9010 2717
Moonbow website
---
5. Green Common – vegan haven at VivoCity
---
Green Commons is a fully-vegan cafe located right in the heart of the action at VivoCity, with a menu made entirely from plant-based products. Originating from Hong Kong where it has already established nine outlets, this restaurant is its first step into Singapore.

Image credit: @veggiexplorer
Beyond the usual greens, menu items here include a variety of plant-based meat from brands like OmniMeat, Beyond Meat and Moving Mountains. Enjoy your next meal guilt-free starting with Meatless Meatballs ($10), followed by Planet Army Stew ($19) or Hainanese Trick'en Rice ($16) – that'll easily trick'em tastebuds into believing it's the real deal.
Also purchase vegan ingredients at their grocery section
Image credit: @bigideaventures
Green Common
Address: 1 HarbourFront Walk, #01-169/170, Singapore 098585
Opening hours: 11AM-2PM & 6PM-10PM, Daily
Telephone: 6513 5808
Green Common website
---
6. Seng Coffee Bar – Mentaiko fries at Kembangan
---
Image credit: @saltyaaron
Don't worry folks of the North, South and West. The address may say "Changi" but Seng Coffee Bar is actually a 5 minute's walk away from Kembangan MRT – so a cross-island journey isn't required for this next cafe-hopping stop.
Image adapted from: @auntyeats, @sengcoffeebar
Contrary to the hardy industrial tone of the area, the cafe's interior looks like a minimalist designer's Pinterest board. Soak in the calming ambience as you indulge in a Small Breakfast ($8) of cherry tomatoes and choice of egg on a bed of focaccia to start your morning right. Salted Egg Chicken Burger ($16) and Mentaiko Fries ($13) are also available if you're looking for heavier nosh.
Seng Coffee Bar
Address: 389 Changi Road, Singapore 419838
Opening hours: 11AM-10.30PM, Daily
Telephone: 8921 1862
Seng Coffee Bar website
---
7. Brotherbird Coffeehouse – reopened with revamped menu
---
Modern-rustic interior
Image credit: @02_cher
Serial cafe hoppers will know of Brotherbird Coffeehouse, and how its dine-in establishment closed its shutters about a year back. Here's some good news: this February, the popular cafe is finally back at its former location along Bali Lane, with an expanded seating area in their two-storey shophouse.

I'm not drooling, you're drooling.
Image credit: @djxiaosin
Brunch grub fills the menu, but what most people come here for is their desserts. They've got just the right treats if you're just feeling peckish with desserts such as the crispy Fried Croissant ($15) and chewy Mochi Donut ($15), made with glutinous rice flour. Both are paired with a generous swirl of vanilla soft serve, for that delightful mix of textures.
Brotherbird Coffeehouse
Address: 32 Bali Lane, Singapore 189868
Opening hours: Wed – Sun 10AM-6PM (Closed on Mondays and Tuesdays)
Brotherbird Coffeehouse website
---
8. Set of Six – 18th Century colonial bar inspired by a book
---

Image credit: @dine.marichelle
Great movies and theatrical dinners are based on books, and it seems the same goes for bars. Set of Six is a swanky colonial bar inspired by the fictional "A Set of Six" by Joseph Conrad, about a trip around the world. Expect to be whisked off into the 18th Century with iridescent disco lights, trees made of pink feathers and Gatsby-esque decor all around.

Image credit: @ga.bae.bae
Enjoy a girls' or boys' night out here with mains and cocktails inspired by the different countries featured in the book. Flip to the menu page of "The Dual – France" for an Orchard Smash ($25) cognac cocktail and pair it with Seared Foie Gras ($31) to go full circle. 
Set of Six
Address: 20 Craig Road, #01-01, Singapore 089692
Opening hours: Tue – Sun 4PM-10.30PM (Closed on Mondays)
Telephone: 8181 1829
Set of Six website
---
9. tcc Great World – boutique cafe with exclusive pancake tiramisu 
---

Image credit: The Connoisseur Concerto 
The Connoisseur Concerto or tcc has been a go-to for many of us to take a coffee break during our shopping sprees. And while we think we know the typical look of a tcc cafe, their newest outlet at Great World turns the tables around with a boutique interior with patterned monochrome tiles, flowers along the entrance and suede sofa seats around marble tables. 
Soft-Shell Crab Benedict
Image credit: @dapickypalate
Expect not just a refreshed ambience, but a revamped menu as well with 12 new outlet-exclusive items. Come with an empty tummy to enjoy their filling mains which include the Pulled Oyster Mushroom Burger ($15) and Soft-Shell Crab Benedict ($20.80).
If "life is short, desserts first" is the mantra, then head straight for the fluffy Pancake Tiramisu ($13.80). A twist on the well-loved dessert, this is made with liquor coffee and topped with creamy mascarpone to satisfy that sweet tooth right away.

Image credit: @thefatfam_
The Connoisseur Concerto Great World
Address: #01-119 Great World City, 1 Kim Seng Promenade, Singapore 237994
Opening hours: 10AM-10PM, Daily
Telephone: 6737 3317
The Connoisseur Concerto website
---
10. Hanjip – Joseon-like KBBQ restaurant with premium cuts
---

Image credit: Hanjip
Not your usual KBBQ grill, Hanjip brings the Joseon era to Clarke Quay with its oriental interior of gold embellishments, antique vases and decorative artworks. Jio your chinggus here to enjoy premium cuts of aged USDA prime beef and Australian Wagyu priced from $32 over Cass Beer ($15/pint), Soju ($18) or the usual house pours. 

Image credit: Hanjip
KKBQ is best enjoyed in a group so bring along more friends – under 8 pax this Phase 3, we should add – and go all out with their massive 650g Hanjip Platter ($158) comprising a heap of juicy USDA Prime ribeye and short rib, Kurobuta pork belly, and marinated Kurobuta pork collar. 
Private rooms are also available with varying minimum spend if you'd like to take your birthday gatherings or cohesions to the next level.

Image credit: @amyofbriggs
Hanjip Korean Grill House
Address: 3C River Valley Road, #01-11, Blk C, The Cannery, Clarke Quay, Singapore 179022
Opening hours: 5PM-12AM, Daily
Telephone: 8882 9011
Hanjip Korean Grill House website
---
11. Degree Celsius Cafe- minimalist interior and free milk upgrade 
---

Image credit: Degree Celsius Cafe
Currently on their soft launch, Dhoby Ghaut's Degree Celsius Cafe is a minimalist's dream come true with an all-white interior, save the lush green feature plant wall at the cashier. While not much has been shared about the store yet, one great perk that has been revealed is their complimentary upgrade to oat, soy or almond milk if regular milk is not your cup of tea (or coffee). 

Image credit: Degree Celsius Cafe
Prices begin from $6 for a cappuccino and matcha latte. The food available will depend on what's in store for the day, so be sure to message them before heading down if you're thinking of getting some nosh there.
Degree Celsius Cafe
Address: 9 Penang Road, Singapore 238459
Opening hours: Mon – Fri 7.30AM-6PM (Closed on Saturdays and Sundays)
Degree Celsius Cafe website
---
12. Rrooll – sweet and savoury cinnamon rolls at Jewel
---
We often see flavoured donuts, but cinnamon rolls? Not so much. Rrooll at Jewel Changi fixes our cinnamon roll cravings with their signature soft and pillowy swirls.

Image credit: @jiajunboiboi
There are eight different flavours available in this speciality store. If you're not sure what to try, go for the Classic Cinnamon ($3.70) if you prefer things vanilla. Else, grab the savoury Japanese Curry ($4.20) if for something a little more adventurous. While dine-in is not available, there are standing tables in the basement area to enjoy your snack before heading to explore these other lesser-known things to do in Jewel. 
Rrooll
Address: Jewel Changi Airport, 78 Airport Boulevard, #B2-266, Singapore 819666
Opening hours: 10AM-10PM, Daily
Rrooll website
---
13. The Brewing Ground – breakfast and brunch in an indoor garden
---

Image credit: @saltyaaron
Garden-themed cafes always bring with them a whimsical charm, and while there are several in Singapore already, we're always glad to welcome a refreshing new haunt with open arms. The Brewing Ground in Joo Chiat brings the outdoors into the comforts of the indoors with their rows of hanging plants from the ceiling beam and potted plants all round.

Breakfast Burger ($20) – homemade pork sausage and silky scrambled eggs between fluffy brioche buns
Image credit: @changchangeat
For your next cafe date, dig into the likes of Breakfast Burger ($20) with your BFFs. Vegetarian and vegan options are also available here to make it inclusive for all our plant-based friends out there.
The Brewing Ground
Address: 406 Joo Chiat Place, #01-24 The Yards Singapore, Singapore 428084
Opening hours: 8.30AM-5PM, Daily
Telephone: 8313 6092
The Brewing Ground website
---
14. Anouska's – Duxton Reserve bar designed by former Bond actress
---

Image credit: @anouskasbar
Anouska's looks like a bar scene out of a James Bond movie – and in some ways, it is. 
Designed by ex-Bond actress Anouska Hempel, the cosy bar located within the Duxton reserve is a sight for sore eyes with its opulent decor that draws parallel to the extravagant world of 007. Dress up in that dapper suit or glittery dress and head down to this new bar in town for a night of tipples.

Image credit: @anoskasbar
Speciality cocktails are priced from $25 and include intriguing flavours such as Hong Long Choc, a medley of Monkey Shoulder Whisky, Lapsang Souchong, chocolate liqueur and bitters.

Image credit: @anouskasbar
Anouska's
Address: 83 Duxton Road, Singapore 089540
Opening hours: 5.30PM-10.30PM, Daily
Telephone: 6914 1428
Anouska's website
---
15. Sommer – European fine-dining from $68 at Marina Boulevard 
---

Image credit: @sommerdining
Come special occasions, treat you and your boo to something special at Sommer, a snazzy European fine-dining restaurant along Marina Boulevard.

Image credit: @mwen.tan
Helmed by Chef Lewis Barker, who's had over a decades worth of experience in Michelin-starred establishments, this restaurant brings cuisines from around the world to the table. Contrary to popular belief, fine-dining doesn't always have to cost a bomb with prices here beginning from $68 for a 5-course meal which comprises Hokkaido scallop, foie gras and Wagyu short rib.
Sommer
Address: 2 Marina Boulevard, #01-02, Singapore 018987
Opening hours: Tue – Sat 12PM-2PM & 6PM-9.30PM (Closed on Sundays and Mondays)
Sommer website
---
16. Prairie By Craftsmen – greenhouse cafe at Bukit Timah
---

Image credit: @prairie.sg
Joining popular cafes like Botanico, Bee's Knees and The Halia along Bukit Timah is Prairie By Craftsmen, a quaint spot to refuel after wandering the nearby Botanic Gardens. Feel like Alice in Wonderland here as you dine in the gorgeous garden-themed courtyard, sheltered by a glass skylight.

Image credit: @cloudy.eats
If you're an early bird, try their classic breakfast eats like Eggs on Toast or Smashed Avocado Toast. Lunch-goers can expect mains like the Shredded Duck pasta ($23), topped with slow-cooked duck and sage on a bed of al-dente fettuccine.
Prairie By Craftsmen
Address: 501 Bukit Timah Rd, #01-05C Cluny Court, Singapore 259760
Opening hours: 7.30AM-10.30PM, Daily
Telephone: 6972 9142
Prairie By Craftsmen website
---
17. The Bread Rack – handmade sourdough bakes at Kovan
---

Image credit: @thebreadracksg
There's possibly no contest that sourdough bread is one of the best types of bread out there. So we're more than happy to welcome The Bread Rack, a new Kovan cafe serving freshly-baked sourdough daily.

Image credit: @j.steesy
This quaint 20-seater cafe serves up a wide variety of fluffy and stretchy sourdoughs that go beyond the usual loaf. The exact menu items have not yet been announced, but you can expect the likes of Country Loaves ($9), flavoured Croissants (from $3) and Pain Au Chocolat ($4.50).
Stay tuned to their Facebook page for updates!
The Bread Rack
Address: 9 Yio Chu Kang Road, #01-55, Space@Kovan, Singapore 545523
Opening hours: Find out their current opening hours on Facebook
Telephone: 8875 5407
The Bread Rack website 
---
18. Anther by Glasshouse – concept coffee house with croissants 
---

Image adapted from: @anthersg
Pastries and coffee are a match made in heaven, as Anther by Glasshouse exemplifies in their simple menu specialising in the two. Kickstart your mornings with their freshly brewed Cold Brew ($6) and a buttery Ham & Cheese Croissant ($8) at their air-conditioned indoor seats, or outdoors on the balcony if the weather is nice and cool.

Image credit: @imacassieong
Don't be surprised if this interior looks strangely familiar; the concept cafe shares the same restaurant space as the existing Angie's Oyster Bar. This simply means you get to order from two different menus while dining in one establishment – a win-win for those who won't be able to decide between the two.
Anther by Glasshouse
Address: 313A Outram Road, Tan Boon Liat Building, Level 2 Singapore, Singapore 169073
Opening hours: 9AM-6PM, Daily
Anther by Glasshouse website
---
19. Alchemist at The Mill – modern-Victorian cafe in gothic building
---

Image credit: @eatwithfelz
Where the sleek 21st century meets the 1800s Victorian style lies Alchemist's newest hideaway at Bukit Merah. A fifth outlet of the coffeehouse, this is arguably their most intriguing one yet with a modern and sleek coffee counter, surrounded by hanging chandeliers, vintage leather sofas and arched windows.

Image credit: @luv_pamela
After visiting the cafe, be sure to also check out the rest of the building it's housed in. The Mill, with dark towers and intricate details, rivals Parkview Square as Singapore's "Gotham City".

Image adapted from: EdgeProp
Alchemist at The Mill
Address: 5 Jalan Kilang #02-02, Singapore 159405
Opening hours: 9AM-6PM, Daily
Telephone: 8875 7790
Alchemist website 
---
20. 82 own – Korean industrial cafe with macaron bingsoo
---

Image credit: @joeytdy
They first brought us Korean desserts with +82, and later on, savoury K-snacks with 82Bunsik. The founders of the 82 chain have just opened their third establishment, 82 own, an industrial-chic cafe at The Cathay, which merges the menus of both prior outlets into one.

Image credit: @82_own
Apart from the Injeolmi ($15.90) we all know and love, foodies can find Macaron ($16.90) and Cereal ($14.90) bingsoos here. Street snacks like Corn Dogs (from $4.50) and Korean Fried Chicken (from $9.90) are also available if your taste buds are calling for something savoury instead.
82 own
Address: The Cathay, 2 Handy Road, #01-01/02, Singapore 229233
Opening hours: 11AM-10PM, Daily
82 own website
---
New cafes and restaurants in Singapore
---
Good food = good mood, so lift those spirits up this February 2021 with these new cafes and restaurants in Singapore. There's plenty to fill the month with everything from aesthetic cafes for reunions to reasonably-priced fine dining for a fancy date night. 
Also read:
---
Cover image adapted from: @ern_yumiko, @djxiaosin, @cloudy.eats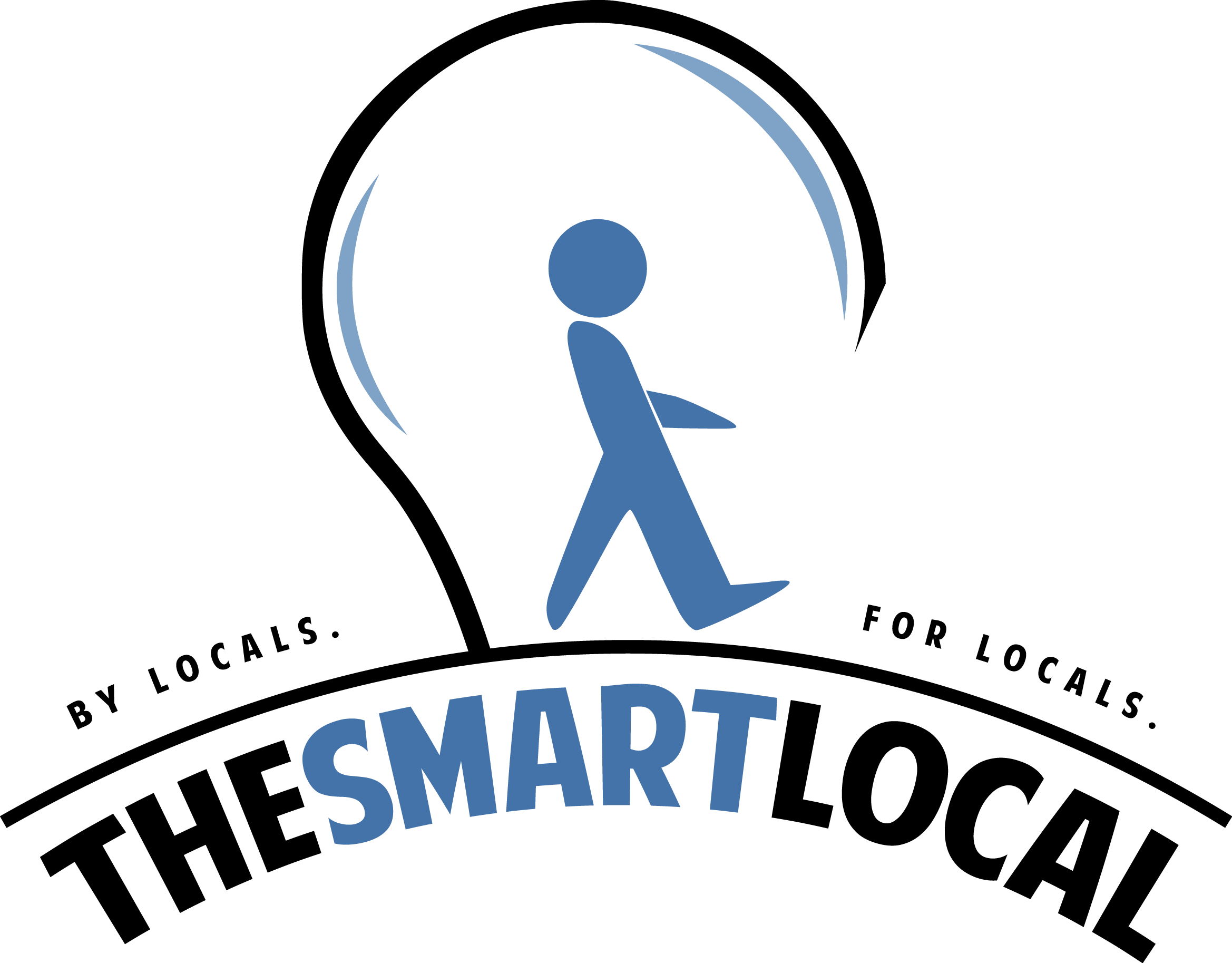 Drop us your email so you won't miss the latest news.