New cafes and restaurants in December 2020
---
With Christmas season and the New Year right around the corner, what better way to celebrate than with plenty of good food? For upcoming five-pax festive gatherings, here are 20 new cafes and restaurants in December to enjoy a meal at:
---
1. PIVOT – cafe with lava egg sandwiches 
---
Us Singaporeans have a soft spot for eggs. Scrambled eggs are great and so are the half-boiled ones we have for breakfast, but the one that really steals our hearts is the lava egg – gooey, yet not overly-runny on the inside.

Image credit: @whatisdigesting
Other than having it in ramen, you can now enjoy it in your sandwiches at PIVOT. Their Tamago Sando ($7) comes with two different types of eggs – egg mayo and lava egg – served between two fluffy toasts and topped with a touch of pepper. Albeit simple, you could say that putting two types of egg in one sandwich is an eggcellent idea.

Image credit: @goofytwocooks
Sandwiches aside, the cafe also specialises in cakes. Try the hojicha-based Oh!Gee Cha ($8.50), or hazelnut-infused 1975 Cake ($9) to complete your teatime break.
Address: 10 North Canal Road, Singapore 048823
Opening hours: Mon – Fri 7.30AM-6PM | Sat 9.30M-5PM (Closed on Sundays)
PIVOT website
---
2. Menbaka Fire Ramen – ramen served with fire theatrics 
---
When you hear "that's fireeee" it is usually millennial slang for something amazing. At Menbaka Fire Ramen, it also means your food is, quite literally, set on fire. 

Image credit: @silentresonance
Trailblazing its way from Kyoto Japan, the unique ramen concept has now made its way to Orchard Cineleisure. Come for the hearty bowl of ramen, but stay for the fiery theatrics performed with each serving.
With each order of a "fire ramen", a trained chef pours a stream of flaming negi oil – or leek oil – into your bowl, right before your eyes. Expect actual smoke, but also an interesting smoky aroma and a light char in every bowl.
Shoyu Fire Ramen ($17.90)
Image credit: @petitetaster
Address: 8 Grange Road, #05-03, Cineleisure Orchard, Singapore 239695
Opening hours: 12PM-9PM, Daily
Menbaka Fire Ramen website
---
3. Haute & Cauld – neon-lit ice cream parlour
---
Head to Haute & Cauld's Instagram page and you'll get a gist of their style: sassy and edgy. Cheekily proclaimed to be "Your girlfriend's favourite ice cream cafe", they serve the sweet combination of ice cream and waffles, in a neon-themed interior. 

Image credit: @foodieteng
Reminiscent of Hougang's Lickers, the vibrant ice cream flavours here feature unique options such as Yubari Rock Melon and Creme Brulee, alongside classics like Pistachio Thai Milk Tea. Enjoy your cold treat best on a bed of waffles, available in three flavours – charcoal, red velvet or buttermilk. 

Image credit: @naitiyxfoodies
A set of single scoop ice cream on double waffles with a side of soft drink starts from $12.
Address: 740 Bedok Reservoir Road, #01-3179 Singapore 470740
Opening hours: Wed – Mon 11AM-2AM | Tue 6PM-2AM
Haute & Cauld website
---
4. The Hainan Story – newspaper Curry Rice in Hillion Mall
---
Almost a mini-food court on its own, The Hainan Story is a concept store where you can find a range of Hainanese food from five different brands – including Newspaper Curry Rice.

Image credit: The Hainan Story
For a hit of nostalgia, they serve their Curry Chicken Drumstick ($6.80) presented the way it was decades ago – on a bed of newspaper. No worries, you won't have to rush through your dish before the paper gets soaks through as each serving comes with a thin layer of plastic below your food to prevent a mess. 

Image credit: TB Foo
Other eateries you can find within include The Hainan Story with classic breakfast sets and Ah Chiang's Traditional Porridge with thick and rich traditional congee.
Address: 17 Petir Road, #01-15/16 Hillion Mall, Singapore 678278
Opening hours: 7.30AM-9.30PM, Daily
The Hainan Story website
---
5. The Ritual – industrial-minimalist cafe along Bukit Timah
---

Image credit: @doggaebi
Joining the rows of cafes along Bukit Timah is The Ritual, an industrial-minimalist cafe currently on their soft launch at the time of writing. Some of the nosh you can order include the Ritual Big Breakfast ($25) and Signature Avo Toast ($18), but if there's anything else you'd like to see on the menu, drop them a note and you might just find it served on your next visit. 

Image credit: @theritual.sg
Address: 383 Bukit Timah Road, Singapore 259727
Opening hours: Sun – Thu 8AM-6PM | Fri-Sat 8AM-9PM
The Ritual website
---
6. Hay Gelato – Bedok dessert cafe open till 2AM 
---
Feeding Easties' need for supper grub is Hay Gelato, open all the way till 2AM much to the delight of all night owls.

Image credit: @erickzq
We've had all sorts of wacky ice cream flavours here in Singapore, but their Smoked Hay ice cream – made from actual hay – might possibly take the cake as one of the most unusual. We hear it has a unique earthy taste, which might tickle your taste buds if you're adventurous. 

Single scoops are priced from $4.20 and waffles at $5.50
Image credit: @haygelato
For all those out there who prefer something conventional, they also carry the usual suspects like strawberry and matcha flavoured ice cream.
Address: 136 Bedok North Ave 3, #01-148, Singapore 460136
Opening hours: Tue – Sun 1PM-2AM (Closed on Mondays)
Hay Gelato website
---
7. Hathaway – charming new cafe on Dempsey Hill
---

Image credit: @hathawaydempsey
Joining some of the prettiest restaurants in Dempsey Hill is Hathaway, a charming standalone that doesn't look quite like Singapore from the outside. 

Inside, expect a warm-hued interior with both Asian and Western touches.
Image credit: @emilyychoo, @tiongbahrugirl
Expect food influenced by countries from around the world from France to the Middle East – but also tied back to Asian flavours to commemorate our local food scene. Think: Pengat Pisang French Toast ($28), Smoked Ricotta Local Jam Tartine ($24) and kueh-based Seri Muka ($14).

Image credit: @dailyfoodescapades
Address: 13 Dempsey Road, #01-07, Singapore 249674
Opening hours: Mon – Sat 9AM-10PM (Closed on Sun)
Telephone: 96650681
Hathaway website
---
8. Runes Coffee – Lau Pa Sat coffee joint with outdoor counter
---
Come peak period, many of us run not as exercise, not away from our problems, but on coffee. So good news for CBD workers, Runes Coffee is a new coffee kiosk in town where you can refuel on caffeine.

Image credit: @runescoffee
Located in Food Folks, Lao Pa Sat, the joint serves up single-origin cuppas from $3.50 for a black coffee. Oat milk options (additional $0.50) is available for anyone who's vegan or lactose intolerant. 

Image credit: @pictorialfood
Enjoy your coffee break at their picturesque outdoor counter, or indoors, where there are power plugs available should you need to send out a few quick emails.
Address: Food Folks @ Lau Pa Sat, 18 Raffles Quay, #01-04, Singapore 048582
Opening hours: Mon – Fri 8.30AM-8PM | Sat 9.30AM-3PM (Closed on Sun)
Runes Coffee website
---
9. East Coast Commune – tropical-themed cafe at East Coast Park
---
With cafes, half the battle is won with good food and coffee; and the other half with stellar ambience. East Coast Commune nails both with their charming tropical interior and menu featuring tasty brunch grub.

Settle down in their cosy dining area with rattan furniture and decorative potted plants.
Image credit: @justopenedsg
Considering the spacious hotel lounge-like appearance, we expected prices to be slight on the premium end. But to lo and behold, a classic Big Breakfast which comes with sourdough waffles, two sunny side ups, mushrooms and spinach only comes up to a wallet-friendly $14.

Image credit: @j_essfood
Address: 1,000 East Coast Parkway, #01-03, Singapore 449876
Opening hours: 9AM-6PM, Daily
Telephone: 8950 4142
East Coast Commune website
---
10. Bistro G – casual bistro with modern and classic French cuisine
---

Rustic interior
Image credit: @eatwithfelz
French restaurants aren't too common in Singapore and where they are, it's usually fine dining. So we're more than happy to welcome Bistro G, a relaxed French bistro located in the heart of Millenia Walk. 

Pasta of the day – Beef Ragu Pasta
Image credit: @eatwithfelz
Traditional and modern French cuisine meet here, with dishes such as the Pulled Pork Challah ($22) and Seafood Bisque ($25). For a bang for your buck, go for their weekday set lunch ($18) which comes with a pizza or pasta of the day, paired with a salad or soup. 
Address: 9 Raffles Boulevard, , #01-79/80 Millenia Walk, Singapore 039596
Opening hours: 10AM-10PM, Daily
Telephone: 8264 3328
Bistro G website
---
11. RAPPU – handroll sushi bar by The Feather Blade
---

Image credit: RAPPU Handroll Bar
Japanese joints are aplenty in Singapore but hardly do we ever see one focused on just handrolls. Enter RAPPU, a new and – dare I say – hipster sushi bar by The Feather Blade. Unlike the clean and minimalist look that many Japanese establishments go for, this one rolls with neon lights and an offbeat industrial interior. 

Image credit: @audrey_the_foodie
Much like omakase, there are bar seats centered around the chef's island, where you can view your food prepared before your eyes. Go for the six-course taster ($36) that features six different types of handrolls with flavors such as hotate, salmon and crab. 

High Roller
Image credit: @carbiedaphie
For those who'd rather dine a la carte, other menu options include the extravagant High Roller ($28), topped with uni, caviar, wagyu and gold flakes.
Address: 52 Duxton Road, Singapore 089516
Opening hours: Tue – Fri 5.30PM-10.30PM | Sat & Sun 12PM-3.30PM & 5.30PM-10.30PM
RAPPU website
---
12. Tamjai Samgor Mixian – HK rice noodle with 10 spice levels
---
As a fan of Hong Kong food, I first saw the name as "tamjiak" – aka glutton in Hokkien. A glutton is what most of us are now thanks to the endless steam of delectable HK food coming into Singapore. But even if you're not quite there yet, this might just tip the balance. 

4 toppings with ⅓ mild soup
Image credit: @ipohmotormouth
Tamjai Samor Mixian hails from Hong Kong it has established 65 outlets, and now it has opened not one but three outlets at once in Singapore, as their international foray. 

Image credit: TB Foo
Thick and chewy vermicelli are their forte, but they're also known for their mala soup which comes in 10 different spiciness levels, from 1/10 mild to extra hot. It's not the easiest of scale to use, but for reference ⅓ is the midway point. Only try extra hot if you're ready to sweat!
Order you food here build-your-own bowl style, starting from $6.50.
TamJai SamGor Mixian – Bedok Mall
Address: #B1-52, 311 New Upper Changi Road, Singapore 467360
Opening hours: 10AM-10PM, Daily
Telephone: 6241 8323
TamJai SamGor Mixian – VivoCity
Address: #B2-28, 1 HarbourFront Walk, Singapore 098585
Opening hours: 10AM-10PM, Daily
Telephone: 6254 9803
TamJai SamGor Mixian – Chinatown Point
Address: #01-01/02, 133 New Bridge Road, Singapore 059413
Opening hours: 10AM-10PM, Daily
Tamjai Samor Mixian website
---
13. Orchid Starry Dreamz – Little Twin Stars-themed pop-up cafe
---
If the names Kiki and Lala ring a bell, you're probably a 90's kid. The Little Twin Stars were all the rage back then, with their pastel pink and blue merch that found its way into many of our childhoods. 

Image credit: @kumoya_singapore
Although no longer as popular in Singapore, the brand is very much still out there and if you'd like a little throwback, head to Orchid Starry Dreamz. A collaboration between Sanrio and Kumoya, the new pop-up cafe in Bugis is a dreamy one with soothing colours all around.

Image credit: @halo.saxual
Tuck into themed-menu items such as the Little Twin Stars Magic Starry Breakfast ($26.90) which comes with pastel pink and blue toasts or the LaLa Fluffy Cloud Vanilla Frappe ($13.90). Also within the store is a mini merch store with plushies, keychains and mugs you can purchase.
Address: 8 Jalan Klapa, Singapore 199320
Opening hours: Tue – Sun 12PM-9.30PM
Kumoya website
---
14. Simple Cafe – Taiwan-style donut cafe in the West
---
Simple Cafe easily brings to mind the Taiwanese cafe scene. Walk in you'll notice the mandopop music playing in the background, as well as the minimalist and serene setting with walls flushed in white.

Image adapted from: @stellar.m
The menu, true to the store's name, is pretty simple with a focus on donuts, desserts and coffee. Try their fluffy vanilla ($4.50) and Pandan ($4.50) handmade donuts, paired with a black coffee ($5) for a perfect bitter-sweet combination. 

Image credit: @htm622
Address: 1 West Coast Drive, NEWest Singapore, #01-87, Singapore 128020
Opening hours: Tue – Sun 10.30AM-8.30PM (Closed on Mondays)
Simple Cafe website
---
15. 1-Atico – dine with a view in Orchard Road
---
Date nights and fancy dinners will soon have a new possible haunt with 1-Atico, opening soon on 18th December on the 55th floor of ION Orchard. 

Image credit: 1-Atico
Not your usual high-end restaurant, this has three establishments – FLNT Bar, Fire Restaurant and Atico Lounge – in a single sleek and modern space. Not much has been shared yet, but what we do know is that there'll be a wider-than-usual range of cuisines to choose from, from Japanese-Peruvian fare to Argentinian steaks. 

Image credit: 1-Atico
Stay tuned to 1-Atico's website for updates on the menu and opening hours. 
Address:2 Orchard Turn, Level 55 & 56, Singapore 238801
Telephone: 6970 2039
1-Atico website
---
16. Fuwa Fuwa SG – Japanese-style shaved ice
---
Quick translation: fuwa fuwa means fluffy in Japanese, and although not a texture often associated with shaved ice, the dreamy texture is what you'll get at Fuwa Fuwa SG.

Image credit: @foodtatsu
Specialising in kakigori, or Japanese shaved ice, the cafe goes a long way to introduce that light and airy mouthfeel. The shaving machine is imported from Japan, a special type of ice is custom-ordered, and the serving bowls are stored in the freezer – all just to get the fuwa fuwa texture into each bite.
Try it for yourself in flavours of strawberry Ichigo ($12.50), matcha Uji Kintoki ($13.50) and Mango ($13.50).

Image credit: @citygate.sg
Address: City Gate, 371 Beach Road, #02-44, Singapore 199597
Opening hours: Sun – Tue 11AM-8PM | Wed – Sat 11AM-9PM
Fuwa Fuwa SG website
---
17. Appetite – cosy concept restaurant with vinyl records
---
When it comes to hospitality, one goal is to make your guest feel at home. At concept diner Appetite, that comes in the form of having an interior that straight up resembles an actual home. 

Image credit: @cosentino.asia
Tossing the concept of a stereotypical diner out of the window, the shophouse restaurant is fitted like a luxe abode with a spacious living room area, collection shelf of more than 3,000 vinyl records and an art gallery.

Foie Gras And Chicken Liver Parfait
Image credit: AppetiteSG
Pick your favourite spot in the store to enjoy their Foie Gras And Chicken Liver Parfait ($20) or Tortilla De Camarones ($26), a spanish shrimp fritter.
Address: 72A Amoy Street, Singapore 069891
Opening hours: Tue – Sat 6PM-12PM (Closed on Sundays and Mondays)
Telephone: 9751 5300
Appetite website
---
18. Meidi-Ya Food Hall – concept supermarket with dine-in 
---
Japanese supermarkets, you could say, are pretty spoil-market. 
We're huge fans of Don Don Donki, and if you are as well, be sure to check out Millennia Walk's new Meidi-Ya, a concept flagship store of the supermarket chain. Inside is a food hall where you can feast on the likes of air-flown salmon sashimi ($10.90), Miso Ramen ($13.80) and affordable Japanese Curry ($7.80), before or after getting those groceries. 
Read out about experience at Meidi-Ya at Millennia Walk.
Address: 9 Raffles Boulevard, #02-26 to 36 Millenia Walk, Singapore 039596
Opening hours: 10AM-10PM, Daily
Telephone: 6339 1111
Meidi-Ya website
---
19. Kevin Khoo Bistro – cafe opened by ex-SIA cabin crew
---
It may sound like someone's name, but Kevin Khoo Bistro is actually a Singlish play on "cabin crew". 

Image credit: @___vickycwk
With the pandemic, many airline staff had to consider a change of industry and naturally, several found their way into service lines and F&B, including the founders and staff of this open-air restaurant. Enjoy a piping hot meal from one of their many menu items such as pasta (from $8) and burgers (from $13) to support the staff's new endeavour!

Image credit: @___vickycwk
Address: 7 Shenton Way, Singapore Conference Hall, #01-04, Singapore 068810
Opening hours: Mon – Fri 11.30AM-10.30PM | Sat 3PM-10.30PM (Closed on Sundays)
Telephone: 8535 7555
Kevin Khoo website
---
20. Jurassic World Cafe – themed cafe on ION's 56th floor
---

Image credit: @jurassiccafesg
First we had the Jurassic Walk at East Coast and now, Jurassic World Cafe brings the world of Steven Spielberg to the foodie scene. 
Image credit: @heyitenicole.sg

Since its opening, many have headed down for the Jurassic World Burger ($28) – filled with the usual suspects of beef patty, mushroom, bacon and cheese sandwiched between two charcoal buns, with wedges on the side. But if you're looking for something with a more distinct theme, we'll suggest the Geologic Parfait ($16), a sweet replica of the Jurassic era, with a dinosaur roaming the earth.

Image credit: @shuting.gram
Address: 2 Orchard Turn, Level 56, ION Orchard, Singapore 238801
Opening hours: 11AM-10PM, Daily
Telephone: 8028 1489
Jurassic World Cafe website
---
New cafes and restaurants in Singapore
---
We're a long way from the beginning of the year and it's safe to say that 2020 has been one heck of a journey. End it off on a good note this year end with some of these new foodie haunts. After all, what's a better way to end a long journey than with lots of delectable grub?
Also check out our compilation of 20 new things to do and 20 best deals for December 2020.
If these aren't enough, read our previous months' editions: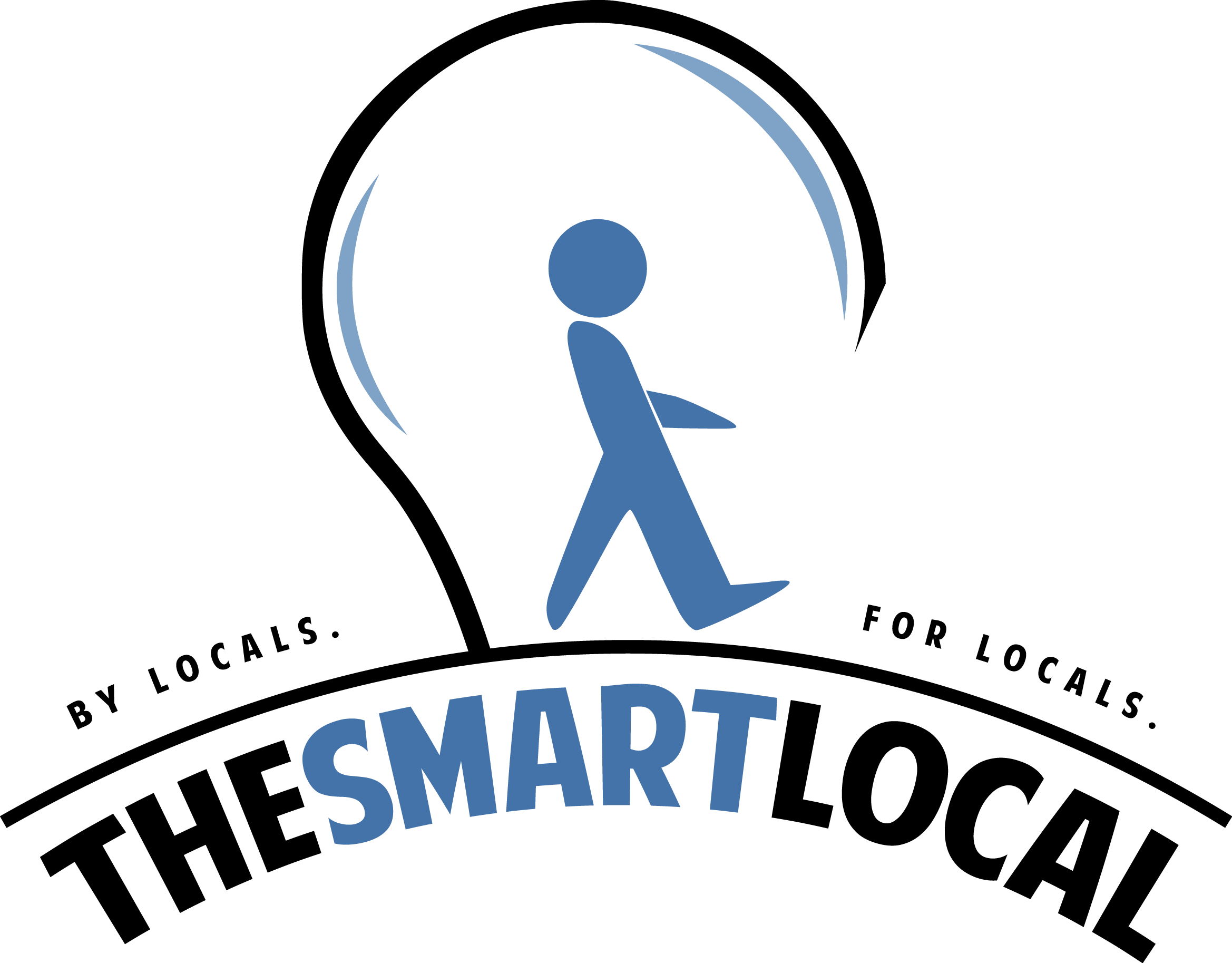 Drop us your email so you won't miss the latest news.