Christmas gift ideas 2020
---
Although 2020 and the Circuit Breaker forced us to be cooped up at home for the most part, the adage "every cloud has a silver lining" is highly fitting – we got to spend more time with our loved ones and pick up new hobbies. That friend who once couldn't cook for nuts is now showing off their bakes on IG, while the couch potato in your clique is now flaunting a more toned physique.
Christmas shopping has rolled around – a perfect chance to find suitable gifts for your loved ones according to their newfound passions. To help you out, here are eight Christmas gift ideas for every type of budding enthusiast – from the serial gamer to the yoga fanatic.
---
1. Fitbit Sense – for the health nut
---
Information like Heart Rate and Sleep Score will be flashed on the device so your giftee can easily get an overview on their health
As the world becomes more health-conscious, many are not just working out for a six-pack, but are also going beyond that to ensure good health all around. Eating clean, clocking in sufficient sleep and maintaining mindfulness have become top priorities for health junkies – and the Fitbit Sense is ideal to help them out.
Aside from the heart rate monitor that notifies them when their heart rate is above or below threshold, this smart gadget also tracks their stress levels in the Fitbit App. All they'd have to do is hold their palm over the screen for two minutes and the sensor will be able to indicate a stress management score to track their overall mental well-being. 
If your friend also mentions frequently that they're not getting enough sleep, the gadget will analyse their sleep quality each night as well – by monitoring their light, deep and REM sleep and giving them an overall sleep score.
Price: $488
Get the Fitbit Sense
---
2. Samsung Grill Microwave Oven – for the home baker
---
Image credit: YouTube
If you visited supermarkets during the Circuit Breaker period, you would have witnessed empty shelves at the baking section, presumably supplementing the swarm of new home baking accounts online. With all the time we had on our hands at home this year, it's no surprise many turned to baking as a hobby or even a side business.
For this year's Secret Santa, the Samsung Grill Microwave Oven is the perfect gift for that masterchef-in-the-making friend to swoon over. The Home Dessert function accommodates all sweet treats from bread to brownies – just mix in the ingredients, select the dessert of your choice and the temperature and time will be automatically pre-set. 
There is also a grill fry function that distributes heat evenly. Simply pop your meat and snacks into the oven and let it cook without the need for oil – a healthier option compared to deep frying. Sporting a full glass control panel, this oven doesn't back down in sleek aesthetics as well.
Price: $319
Get the Samsung Grill Microwave Oven
---
3. Lululemon Reversible Mat – for the yoga fanatic
---
Image credit: Lululemon
Recommended yoga tutorials on YouTube and endless IG stories of vinyasa poses can easily encourage anyone into developing an interest for the activity. If you know a friend who loves getting their zen on, the Lululemon Reversible Mat will be the ideal Christmas gift for them.
Made of a polyurethane layer at the surface, it absorbs moisture for better grip and balance so your buddy won't be sliding around during intensive, sweaty workouts. Its rubber base also provides sufficient cushion to avoid orh cehs that can develop when using thinner mats. 
The mat also comes in a range of unique colours including camo and marble pink, and will also score brownie points with germaphobes since it contains antimicrobial additives that prevent the growth of mould and mildew.
Price: From $160
Get the Lululemon Reversible Mat
---
4. Citizen Farm Edible Garden City RGB Grow Kit – for the plant parent
---
Image credit: Citizen Farm
Collecting plants is slowly starting to gain traction among youths in Singapore – what used to be weekend cafe hangouts are now nursery runs for those with green thumbs. To add more plants to your friend's collection while honing their gardening skills, pick up the Citizen Farm Edible Garden City RBG Grow Kit. 
It is great for beginners who are new to the world of gardening, since it comes with everything that they'll need including a potting mix, a self-watering planter system, and even three packets of seeds consisting of Red Amaranth, Genovese Basil, and Butterfly Blue Pea.
The best part is that these plants are all edible so your friend will be able to literally reap what they sow, or re-pot them to grow even more of it in the future.
Price: From $29
Get the Citizen Fam Edible Garden City RBG Grow Kit
---
5. Make Your Own Acrylic Pour DIY Kit – for the budding artist
---
Image credit: Make Your Own
For that loved one aspiring to become the next Van Gogh with their casual sketches and art jamming sessions, help nudge them in the right direction by gifting the Make Your Own Acrylic Pour DIY Kit. 
Though the method of acrylic pouring – pouring liquified paint onto a canvas to create unique effects and shapes – may seem simple, it actually takes a lot of planning and control to achieve the look that you envision.
The DIY kit comes with a canvas and a set of ready-to-pour acrylic paint consisting of seven colours, depending on the colour sets you choose from. Tools like cups, ice cream sticks and a corner tool will also be provided for added convenience. If your giftee wants to learn the proper techniques, a QR code included will direct them to a useful online video guide to help them get started.
Price: $58
Get the Make Your Own Acrylic Pour DIY Kit
---
6. Lomography Film Camera – for the creative shutterbug
---
Image credit: 8toreytree
Even if your friend owns the latest DSLR in the market, every photographer enjoys the different effects and filters that other types of cameras sport. A film camera, for one, is a fun way to inject some retro colours into photos and throw it back to the old days.
The Lomography Film Camera might just be what your budding photographer friend is looking for – it comes with various films that enhance tones and saturation, and even six colour gel flash filters to give pictures a whole new look. It also sports a flash function so commemorating late-night hangouts is possible, and its compact size makes it easy to lug around on-the-go.
Price: From $32
Get the Lomography Film Camera
---
7. Razer Basilisk X HyperSpeed Mouse – for the serial gamer
---
Image credit: Razer
One of the most frustrating things a gamer faces is a laggy mouse while they're trying to uprank. Needless to say, a good gaming mouse is essential for greater sensitivity and response time, as well as its ergonomic shape for better hand grip.
Enter the Razer Basilisk X HyperSpeed Mouse that boasts high-speed transmission even though it's wireless, so there's no worry about slow reaction times that could jeopardise a winning streak. For extended battery life, users can switch to Bluetooth connectivity which can last up to 450 hours without charging.
It also features six programmable buttons that can be easily used for secondary functions like switching weapons and using potions seamlessly.
Price: $94.90
Get the Razer Basilisk X HyperSpeed
---
8. Kindle 2019 – for the bookworm
---
Image credit: Lazada
If you know someone who belongs to the small percentage of Singaporeans that has a book in hand while commuting, get them the Kindle 2019. Since there's no 2020 version as of yet, this latest model will tide bookworms over.
The Kindle 2019 has a glare-free screen so that it will read like actual paper – perfect for those with sensitive eyes that get tired easily. Those who may not like the computer-style fonts that websites have can also utilise the hand-built fonts to mimic common ones found in physical books.
With the ability to store up to 6000-books, the Kindle can save your friend a ton of shelf space and grant them access to a whole library on-the-go – definitely more than enough to keep them company on long MRT rides.
Price: $138.99
Get the Kindle 2019
---
Christmas gift ideas for every type of friend
---
As we welcome Christmas with open arms and bid farewell to this eventful year, we're getting into the tradition of Secret Santa gift exchanges for our friend groups.
Getting a gift for your Secret Santee or loved one doesn't have to be difficult – simply focus on a new skill or hobby that they've picked up and narrow your search from there.
---
Get a Fitbit Christmas gift for your health-conscious friend
---
If you're searching for a practical gift that will benefit your giftee on a daily basis, the Fitbit Sense is one to consider. Whether they're just starting to monitor their health or seeking a better sleep cycle, they'll be able to assess the wide range of features to complement and improve their lifestyle.
Apart from the sleep tracking and heart rate notifications, there is also a built-in GPS function to keep them motivated throughout their exercise sessions by providing stats on their overall pace and distance. The device also boasts a workout map that indicates heart rate intensity to encourage them to push their limits or slow down.
On top of that, the Fitbit Sense also has an on-wrist skin temperature sensor to keep track of skin temperature trends – potentially spotting a fever before they do.
What's more, it also comes with a 6-month premium trial that lets new users assess personalised data and guided programmes like meditation and workout routines to improve their lifestyle and overall well-being. 
The Fitbit Sense also features over 20 exercise modes, so whether users are running or cycling, they will get real-time stats during the workout. The SmartTrack function also auto-records exercise stats for easier post-sweat analyses. 
Featuring a battery life of up to six days as well as a fast-charging function that can have the gadget lasting a full day with just a quick 12-minute charge, there won't be any worry about the battery going flat every so often.
Those seeking a health-centric gift won't have to look any further than the Fitbit Sense. And with the other Christmas gift ideas for every enthusiast mentioned, you'll also be able to secure a suitable present without unnecessary stress.
---
This post was brought to you by Fitbit.
Image adapted from (clockwise from top right): Lazada, Youtube and Razer.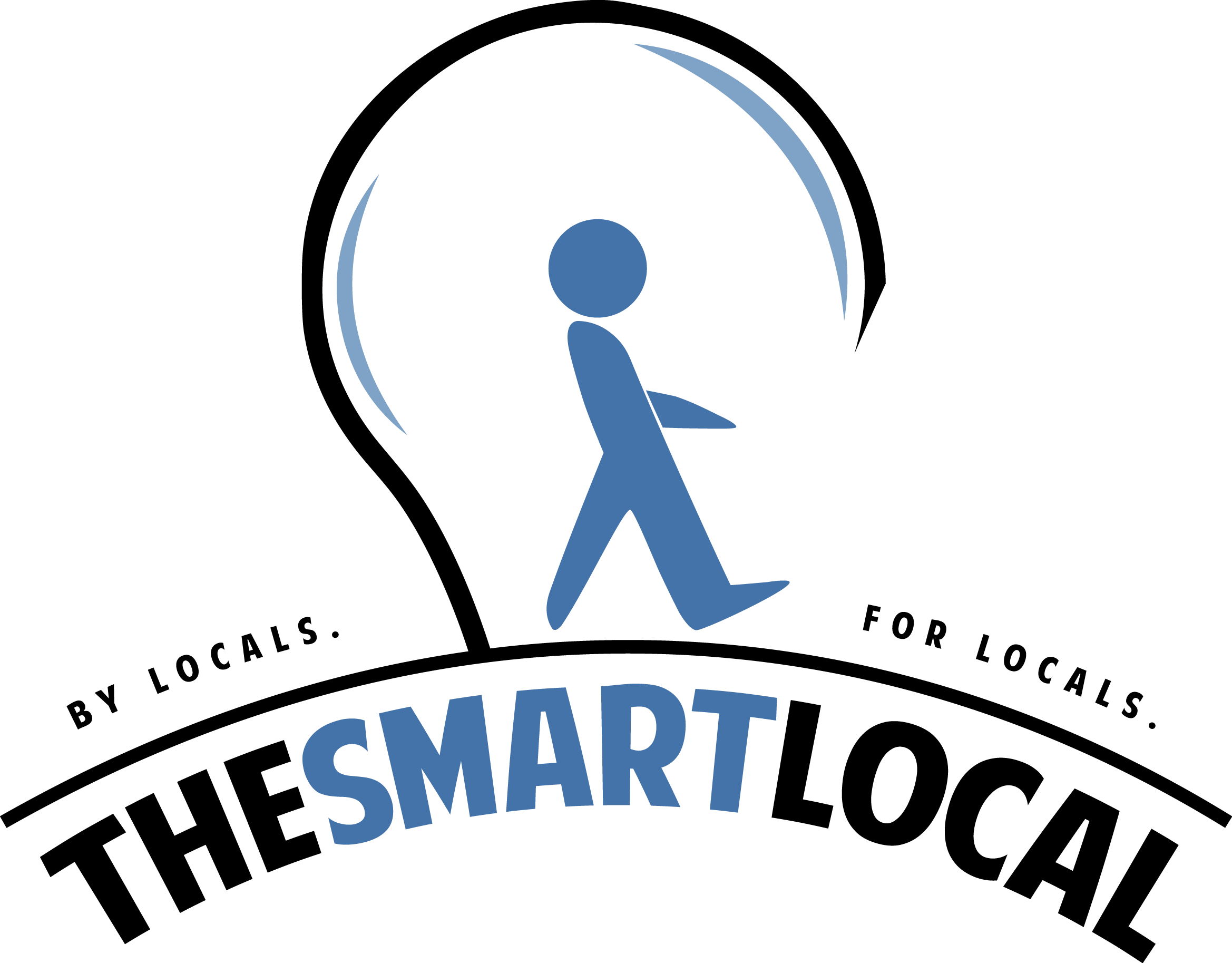 Drop us your email so you won't miss the latest news.