New cafes and restaurants in November
---
We're almost reaching the end of 2020 – a tough year, but this November brings foodies good news. Many F&B establishments are opening their doors, leaving us hard pressed to narrow down the list.
From charming French cafes to live your Emily In Paris dreams, to Wagyu beef dishes under $10, here are some of the best 20 new cafes and restaurants to fill your bellies at this November.
To keep yourself occupied this month, also check out our round up of November things to do and best deals in November 2020.
---
1. French Fold – rustic garden cafe by Merci Marcel group
---

Image credit: @rain.travelonearth
Sporting a rustic-chic, backyard-garden aesthetic is French Fold, a charming new concept by the founders of Merci Marcel. Enjoy their modern interpretation of the French crepes (from $7) and galettes (from $8) while relaxing in one of their three themed areas: Lounge, Cafe Chic and Garden Patio.

Image credit: @thefrenchfold
Galettes might be unfamiliar to some, and if you haven't heard of it, it's a traditional French pancake, made with buckwheat flour. Here, they're folded in on the sides to form a squarish pocket, filled with savoury ingredients. Try No.3 ($15) for chiffonade ham, sauteed mushroom, comte cheese and organic sunny side up encased in a toasty brown galette. 

Image credit: @madhanrui
Address: 204 Telok Ayer Street, Singapore 068640
Opening hours: 8AM-10.30PM, Daily
French Fold website
---
2. Flipper's – famous fluffy Japanese souffle pancakes
---

Image credit: @akko_piacere1124
Opening soon on 6th November is Flipper's, a famous souffle pancake cafe hailing from Tokyo. Set your eyes on their new home in Takashimaya for pancakes so soft and fluffy, you'll need not just one but two forks to pick up your bites.

Image credit: Flipper's Singapore
The pancakes will be available plain – with a dollop of maple butter cream – or with toppings such as fresh fruits. Those who prefer their desserts savoury can also look forward to variations with eggs benedict, bacon or shrimp.

Image credit: @flippers.jp
More information is yet to be released, but you can stay tuned to Flipper's Facebook page for the latest updates.
---
3. Moments' 木萌 – $14.90 sirloin steak in Serangoon
---

Image credit: @eatwithfelz
Joining the slew of good food in Serangoon is the affordable, baby-blue cafe Moments' 木萌, located next door to the famous Cottontail Creamery.

Image credit: @cxyxcc
Steak meals usually set us back way more than the $14.90 NZ Grassfed Sirloin Steak here, which comes with a side of mashed potatoes, mushroom or black pepper sauce. For non-beef options, there's also the $9.90 Crispy Chicken Cutlets and $8.50 Haiwaiian Chicken Burger to munch on.

Image credit: Ems Huang
Western fare aside, their extensive menu also includes familiar Asian dishes such as fried rice, HK noodles and kaya toasts, great for folks who might be heading down with their parents.
Address: Blk 326 Serangoon Avenue 3 #01-380, Singapore 550326
Opening hours: 7.30AM-10.30AM, Daily
Telephone: 6962 8875
Moments' 木萌 website
---
4. Tittle Tattle – 24H cafe with OTT dessert waffles
---
Sugar addicts out there, we know you're always on the hunt for new treats to satisfy that sweet tooth. If you're stumped trying to find a fresh spot to indulge in, be sure to check out Tittle Tattle, with over-the-top waffles for dessert galore.

Image credit: @tittletattlesg
Go big with their Tittle Tattle Disaster ($22) – probably a disaster for your next health checkup, but a party for your taste buds. On a bed of crispy Belgian waffles are rainbow biscuits wafers, gem biscuits, macarons, marshmallows, Kinder Bueno bars, strawberries, icing sugar and even an ice cream cone – just because. 

Image credit: @tittletattlesg
Other desserts on their menu include Dinosaur Waffles ($12), the waffle version of the chocolatey kopitiam beverage, and savoury picks like Salmon Mentaiko Waffle ($20) served with a sous vide egg.

Image credit: @tittletattlesg
P.S. They're also open 24 hours a day, with WiFi and power sockets available for use. Students are welcome to study here at night!
Address: #01-03, 183 Selegie Road, Singapore 188329
Opening hours: 24 hours, Daily
Telephone: 9488 7035
Tittle Tattle website
---
5. Tang Lung – dim sum buffet from $26.80
---

Image credit: Tang Lung
Those with a penchant for Cantonese food, be sure to visit Tang Lung for their modern take on traditional dim sum, served by the Singapore River. Think: Pineapple Char Siew Tart ($6.90), Pork Siew Mai with Salted Egg Yolk ($7.90) and Truffle Mushroom Crystal Dumpling ($8.90).

Image credit: @tanglung_sg
Enjoy those à la carte, or if you'd rather feast with abandon, come by Sunday, 3PM-5PM for their all-you-can-eat dim sum buffet, reasonably priced at $26.80/adult and $16.80/child.

Image credit: @agacialim
Address: 80 Mohamed Sultan Road, #01-12, Singapore 239013
Opening hours: Mon – Sat 12PM-3PM & 6PM-10PM | Sun 12PM-5PM & 6PM-10PM
Tang Lung website
---
6. For The People – modern-minimalistic brunch hangout
---

Image credit: @theorangecube_sg
Minimalistic and modern, For The People is a page out of a Kinfolk magazine. Some would come here for the Latte ($6.50) or perhaps the Fried Chicken and Waffles ($18), but the main draw is its Scandinavian design, perfect for an afternoon read.

Image credit: @eatwithfel
Address: 11 Hamilton Road, Singapore 209182
Opening hours: Tue – Sun 9.30AM-9PM (Closed on Sun)
Telephone: 8133 4819
For The People website
---
7. Ginger at PARKROYAL – refurbished with Wes Anderson vibes
---

Image credit: Ginger at PARKROYAL
While not new per se, the recently reopened Ginger at PARKROYAL is worth a revisit, if anything, for its artful facelift. Overflowing with Wes Anderson vibes, the new look features pastel pink and green colours accented by a botanical-themed wallpaper and potted plants placed all around.

Image credit:@gladdanahu
Along with the refreshed appearance comes a revamped menu featuring a la carte lunch (from $48++) and dinner ($58++) buffets, each with more than 53 dishes to choose from. They're served fun-sized as well, so you'll be able to savour a little bit of everything available.

Image adapted from: @betterbebittersweet
Address: 7500 Beach Road, PARKROYAL, Singapore 199591
Opening hours: 6AM-10PM, Daily
Telephone: 6505 5710
Ginger at PARKROYAL website
---
8. The Paddock Bistro – dine by the pool, or watch horses run around
---

Image credit: The Paddock Bistro
Even if you aren't big on animals, don't say neigh to The Paddock Bistro at Singapore Polo Club just yet. The establishment's alfresco seats face both a lap pool and the polo field for a change of scenery from the usual shopping mall interior.

Image credit: The Paddock Bistro
Have an acai-based Power Bowl (from $15.30), pizza (from $18.90) and cocktail (from $12.80) any day of the week if you're a member; or on weekdays only, for non-members.
Address: 80 Mount Pleasant Road, Singapore 298334
Opening hours: 8AM-10PM, Daily
Telephone: 6854 3999
The Paddock Bistro website 
---
9. Miznon – modern Israeli street food 
---

Image credit: @miznon_nyc
Relatively hard to find in Singapore, Israeli food is something not all of us have experienced. Try it at modern Israeli eatery Miznon, which serves the cuisine's iconic street food with a twist. 
Having expanded to 10 cities after its humble beginnings in Israel, this international chain has since made a name for itself as a go-to spot for pitas and roasted baby cauliflower. Menu items are priced upwards of $15 for anyone who wants to give it a shot!

Image credit: @miznon_nyc
Stay tuned to Miznon's Facebook page for more updates on their opening date.
Address: #01-01, 6 Stanley Street, Singapore 068725
---
10. Tempura Tendon Tenya – Tokyo rice bowls from $8.90
---

Look out for their service robot, Peanut.
Image credit: Tenya
Tendons have been quite the rage lately, and it's not hard to see why. Combining Japanese rice with fried tempura, tendons meld crispy and chewy textures in one yummy bowl. The next time you crave Japanese food, try the new Tempura Tendon Tenya, hailing from – you guessed it – Tokyo, Japan, where it's been dubbed the country's #1 tendon chain. 

Image credit: @aaronthkao
Street cred aside, the affordable price tag is another good reason to give it a shot. Their Tenya Tendon, complete with prawn, redfish, squid and vegetables like pumpkin and french beans for nutrition, is priced at just $8.90. Top it off with a side of Chawanmushi ($2.50) and Hokkaido Soft Serve Ice Cream ($2) and you'll get a satisfying meal under $15!

Image credit: Eatbook
Address: 181 Orchard Road, #B1-01, Orchard Central, Singapore 238896
Opening hours: 11AM-10PM, Daily
Telephone: 6509 6838
Tempura Tendon Tenya website
---
11. Ginza Shinto – omakase joint in Minza-inspired shophouse
---

Image credit: Ginza Shinto
Singapore may be home to more Japanese restaurants that we can count but there's really no such thing as too much sushi. Led by a head chef with more than 30 years of experience, the new Ginza Shinto is where you can expect to find fresh sushi and donburi bowls, with ingredients sourced directly from Japan's Toyosu Market.

Image credit: Ginza Shinto
In the cosy Minza-inspired shophouse along Robertson Quay, treat yourself to one of their three omakase menus: 5-Course 'Gin' ($150), 8-Course 'Ginza' ($220), and 9-Course 'Shinto' ($300). A fancier take on Kaisen Don ($45), Bara Chirashi Don ($40) and Ten Don ($30) are also available for those who'd prefer going for the classics.

Image credit: Ginza Shinto
Address: 5 Mohamed Sultan #01-01, Singapore 239014
Opening hours: Mon – Sat 12PM-2.30PM, 6PM-11PM (Closed on Sun)
Telephone: 6970 8355
Ginza Shinto website
---
12. Cupping Room Coffee Roasters – speciality roastery from HK
---

Image credit: @saltyaaron
The last couple of months has brought us plenty of famous food from Hong Kong. Joining them this November is award-winning Cupping Room Coffee Roasters, offering fresh brews like Espresso ($4), Iced White ($6.50) and Single Origin Filter Coffee ($8) for an aromatic perk-me-up. 

Image credit: @cuppingroomsg
Head down any time of the day to enjoy your favourite cuppa paired with pasta and pastry, in this sleek open-concept nook along Orchard Road.
Address: 391A Orchard Road, Ngee Ann City, #02-10A, Singapore 238873
Opening hours: 10AM-8PM, Daily
Cupping Room Coffee Roasters website
---
13. Syohachi Wagyu Hamburg – affordable A5 Wagyu sandwiches
---
Wagyu is often associated with a) melt-in-your-mouth textures and b) $$$$$$$. But that's not quite the case at Syohachi Wagyu Hamburg, where diners can find A5 Wagyu beef sandwiches that don't burn a hole in your pocket.

Image credit: @matildalim
Come by to sink your teeth into the $7.70 Syohachi Japanese A5 Wagyu Beef Toastie, served between two crisp slices of toast. Some might find this a little too plain on its own, so for more oomph, be sure to add on honey-baked ham, cheddar cheese, or omelette, available at an additional $1 each. Top up another $3 for a set that comes with tater tots, salads and pickles.

Image credit: @devyd_tan
Address: 1 Raffles Place, #01-01, One Raffles Place Shopping Mall, Singapore 049616
Opening hours: 8.30AM-8.30PM, Daily
Syohachi Wagyu Hamburg website
---
14. Suki-Suki – halal Thai hotpot buffet in Yishun from $17.90
---
Suki-Suki offers halal Thai hot pot buffets in Yishun, where hungry patrons can feast on classic ingredients such as beef, chicken and fish paste, along with Thai desserts like mango sticky rice, pandan layered cakes and coconut puddings.

38 ingredients available
Image credit: Suki-Suki Thai Hotpot
Try to head down on weekdays, for affordable prices of $17.90 for lunch and $23.90 for dinner on weekdays. If you're a 9-6 busy bee, you can top up $3 to enjoy this on weekends.

Image credit: Kezia Tan
While you are there, also explore the nearby Adventure HQ, ORTO and the Live Turtle & Tortoise Museum.
Address: HomeTeamNS Khatib Club House, #01-01, 2 Yishun Walk, Singapore 767944
Opening hours: 11AM-3PM, 6PM-10PM, Daily
Telephone: 6908 5616
Suki Suki website
---
15. Tanamera Coffee – Indonesia speciality coffee at Raffles Place 
---
Not to be confused with Tanah Merah MRT, Tanamera Coffee is a new specialty coffee house in Change Alley, Raffles Place, for CBD workers to get their caffeine fix.

Image credit: @tanameracoffee
Those who've been to Jakarta, Bali and Yogyakarta may be familiar with this Indonesian coffee chain with more than 19 Indonesian outlets under its belt. The name does, in fact reference tanah merah, but more so for its meaning in Malay: rich earth, which coffee grounds can be harvested from. 

Image credit: @saltyaaron
Enjoy a piquant cup made from beans sourced from Indonesian farmers in their modish store marked with a neon pink sign. Prices start from $4 for an Espresso, $5 for a Cafe Latte and $6.50 for a Mocha.
Address: 30 Raffles Place, Change Alley #01-12/13, Singapore 048622
Opening hours: Mon – Fri 8AM-8PM | Sat 9AM-3PM (Closed on Sun)
Telephone: 8138 3937
Tanamera Coffee website
---
16. The Whisking Well – melty cookies & latte burnt cheesecake 
---

Image credit: @thewhiskingwellsg
Circuit Bakers were aplenty a few months back but one of the few that actually grew large enough to continue the business even now is The Whisking Well. Previously a small online home bakery, it now has a cult-following of more than 3.4k followers Instagram and a newly-opened physical store in Kovan. 

Image credit: @thewhiskingwelll
While the option to dine in isn't available, fans can now head in to take a look at their popular bakes IRL before ordering. Bakes available vary depending on which day you head down, but could include the bestselling artisanal S'mores Levain Cookie ($6.50), and creamy Burnt Cheesecake (from $6.80/ slice, $38/whole cake) available in flavours such as latte or matcha.
Address: 183 Jalan Pelikat, #01-73, The Promenade@Pelikat, Singapore 537643
Opening hours: Varies, depending on upcoming bake sales
The Whisking Well website
---
17. Menya Kanae – authentic Hokkaido-style ramen
---
Anyone who's been to Hokkaido will know that their miso ramen and seafood dishes are a game-changer. If you're missing those delectable delicacies, Menya Kanae now brings authentic Hokkaido-style ramen to Singapore, with miso specially imported from the prefecture itself.

The prawns here are served lightly charred for extra flavour
Image credit: @fatbandits
Take your taste buds on a little trip back to the land of the rising sun with their Hokkaido Tonkotsu Miso Ramen (from $12.80) which comes with a thick broth, springy noodles, tonkotsu and bamboo shoot toppings. Tokusei Sapporo Ebi Tonkotsu Ramen ($19.80) is another must-try as well, with a creamy soup base made from lobster bisque, prawn and pork bone. 

Image credit: @devyd_tan
Get a bottle of Sapporo Beer at $5 (U.P. $10) available at a promotional price from now till 30th November 2020.
Address: 275 Thomson Road, #01-08, Novena Regency, Singapore 307645
Opening hours: 11AM-9PM, Daily
Telephone: 6261 6205
Menya Kanae website

---
18. Grab Kitchen Aljunied – concept store with Bonchon & Playmade
---

GrabKitchen small dine-in area
Image credit: Grab
The second of its kind, Grab Kitchen Aljunied is a "cloud kitchen" concept store following the launch of the first at Hillview. If you're having difficulty deciding what to eat with your group, head down to their dine-in area to enjoy a variety of food from Bonchon, Playmade, Wolf Burgers and 15 others freshly prepared in their in-house kitchen.

Bonchon fried chicken
On the GrabFood platform, you can now also order an assortment of dishes and beverages from these stores with just a single delivery fee.
Address: 110 Lor 23 Geylang, #02-08, Singapore 388410
Opening hours: Varies
Grab Kitchen Aljunied website
---
19. Argentinian BBQ Gourmet – pop-up restaurant in Kult Yard
---

Image credit: @kultyard
Event go-ers might be familiar with Kult Yard, a rustic, slightly ghetto event space that some of us might summarise as "hipster". From now till 7th November 2020, swing by for the Argentinian BBQ Gourmet pop-up happening Fridays and Saturdays.

Image credit: @argbbq
Dig into Argentinian fare such as beef, chicken, corn or truffle mushroom Empanadas (2pcs for $12), a puff pastry, for something new. Self-proclaimed carnivores, meanwhile, can go for the protein-packed Sharing Platter ($120) with grilled ribeye steak, cheese-stuffed chicken, skirt steak and chorizo.

Image credit: @argbbq
Available from: Now till 7th November 2020 
Address: 195 Pearl's Hill Terrace, #01-54, Singapore 168976
Telephone: 9389 2185
Argentinian BBQ Gourmet website
---
20. Fatburger Cineleisure – new stadium-themed outlet
---

Image credit: @fatburgersg
Fatburger is not the newest kid on the block, but their first-ever concept outlet at Cineleisure is! Modelled after stadiums in the USA, the diner's walls are adorned with LA-inspired murals and neon lights – making it quite the spectacle. Settle down on one of their bright red bar stools or opt to enjoy your burgers whilst chilling on their stadium stairs alone one end of the eatery.

Image credit: @fatburgersg
Read Eatbook's review of Fatbuger to decide what you should order there.
Address: 8 Grange Road, #01-07 Cineleisure, Singapore 239695
Opening hours: 10AM-10PM, Daily
Fatburger Cineleisure website
---
New cafes and restaurants in Singapore to try
---
Not all of us are foodies, but more often than not good food = good mood. Keep things swell and well with these 20 new cafes and restaurants this November, be it for a date, group hangout or bonding with the fam. Just remember to always practice good safe distancing and proper hygiene!
If these aren't enough, read our previous months' editions:
---
Cover image adapted from: The Paddock Bistro, Ginger at PARKROYAL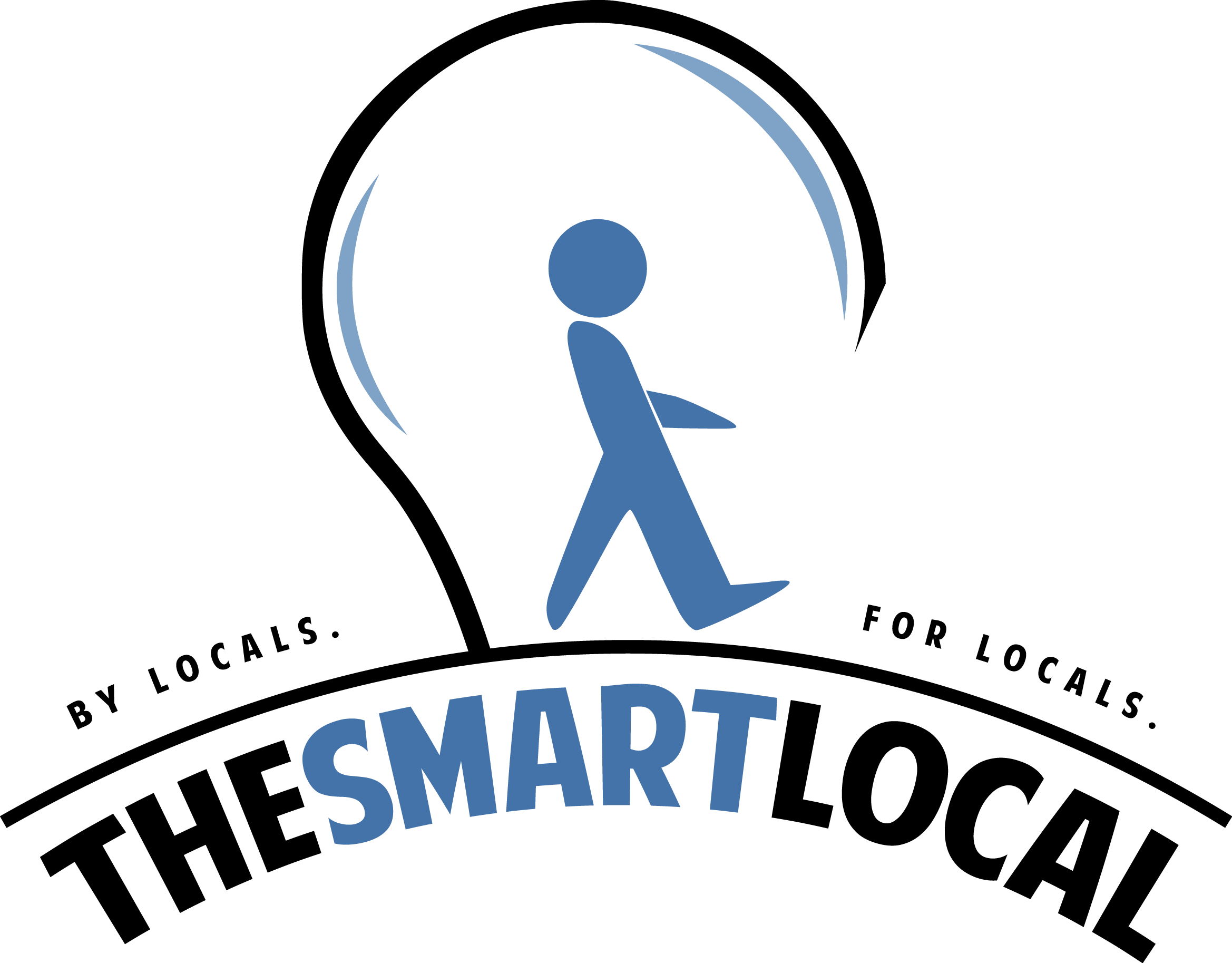 Drop us your email so you won't miss the latest news.