Things to do in November 2020
---
It's now November – a hectic month for many as we hustle to settle accounts and finish projects with the year coming to a close. But amidst the busyness, we've got these 20 things to do in November 2020 to give us something to look forward to – perfect for our well-deserved Deepavali long weekend as we celebrate the Festival of Lights.
Grab a buddy to explore newly-opened attractions, snag deals on rides and attractions, and even enjoy a bunch of wholesome free, fun activities with the family.
For more deals and activities this month, check out our articles on new cafes and restaurants in November and best deals in November 2020.
---
1. Snag opening promos at the new Don Don Donki at Harbourfront
---
Don Don Donki at HarbourFront Centre is the company's ninth outlet in Singapore and first outlet on the Circle Line, bringing their range of Japanese groceries, cosmetics and appliances to those living in the South. Till 8th November 2020, grab opening discounts on everything from A4 Kagoshima Wagyu Ribeye Steak ($18, U.P. $29.80) to Umanabe hot pot soup stock ($2.90, U.P. $5.90).
New members on their mobile app (DONKI for iOS, DONKI for Android) can redeem a mystery freebie, while the first 1,000 existing members who spend $50 on UOB cards can grab a goodie bag that includes a Don Don Donki tote bag. 
Post a selfie taken at the Beach Wall on Instagram with hashtag #DONKIHBF to be one of the 100 lucky winners of a Donpen plushie.
Address: #03-23 to 38, HarbourFront Centre, Singapore 099253
Opening hours: 10AM-11PM, Daily
Telephone: 6261 1211
Visit the Don Don Donki website
---
2. Pose with the 14 Doraemon figures at the National Museum
---

Snap a picture with Doraemon and his Obtaining Bag as you step through the Anywhere Door
As we get older, weekends are all about the few extra winks of sleep – but you might remember the unbridled excitement of catching Doraemon episodes that aired at 9:30AM every weekend. 
This November, visit the National Museum of Singapore to relive Doraemon's Time-Travelling Adventures in Singapore, held in conjunction with the cartoon's 50th anniversary.

Things to do in November 2020: free Doraemon exhibition at the National Museum of Singapore.
There, expect to see 14 larger-than-life adorable Doraemon figures dotted across the front lawn of the museum, each clutching iconic gadgets from the series. Have a #throwback to the imaginative Small Light that shrinks objects and people, and the Copying Toast that we all wish we had handy to help us as we crammed for exams those years ago.
Date: 31st Oct – 27th Dec 2020
Time: 10AM-7PM, Daily (Last admission at 6:30PM)
Admission: Free
Visit the National Museum of Singapore website
---
3. Explore French wines & limited-edition menus at vOilah! Festival
---

Things to do November 2020: Pair French wines with Singaporean desserts like pandan cake and salted egg yolk creations.
Image credit: Voilah!
If you've been satiating your wanderlust with the first season of Emily in Paris, the Embassy of France in Singapore's annual extravaganza Voilah! French Festival Singapore is back this year with a whopping 50 experiences.
Feast on Voilah! limited edition menus like a one-meter board of rotisserie chicken, cheese and charcuterie paired with wine at Ginett for $99 for a party of four, and dig into the highly-acclaimed L'Entrecote Steak, served up with truffle oil mushroom veloute and dark chocolate mousse for $55++. 

Image credit: Voilah!
Pair French wine with Singaporean desserts at The Vintner on Duxton ($108++), featuring creations by Pastry Chef Daniel Tay like pandan cake and salted egg yolk. For a quick snack, try the Kaya-croissant ($3.70++) at Tiong Bahru Bakery. 
For those with a keen eye for art, you can explore famous paintings by French artists like Monet and Manet in VR at the Gardens by the Bay Waterview Room ($10, tickets available via Fantasium). History buffs will be delighted with the Clemenceau In Singapore exhibition at the National Museum which retraces the former President's visits to Singapore.
Date: 22nd Oct – 22 Nov 2020
Visit the Voilah! website
---
4. Explore a 17th century-style English garden at Gardens By The Bay
---

Things to do in November 2020: Stroll through an English garden for the finale of GBTB's Pocket Garden Surprises.
Image credit: Gardens by the Bay
As a finale, Gardens by the Bay's Pocket Garden Surprise brings A Bit of England to our sunny shores. In line with previous exhibits, this themed display takes you around the world and through time as you walk through a 17th century-style English garden with yew topiaries and iconic box hedges.
In addition to well-manicured, symmetrical gardens of hedges and trees, flower lovers will love the luscious Lilium, Impatiens, Begonia and Cyclamen blooms usually found in more temperate climates.
Date: 26 Oct – 22 Nov 2020
Time: 9AM-9PM, Daily (last admission at 8:30PM)
Admission: $9 Adult, $6 Child & Senior, Flower Dome Only
Visit the Gardens by the Bay website
---
5. Learn wax sculpting from artisans at Madame Tussauds
---

Image credit: Madame Tussauds
We all dream of meeting our celebrity idols in person someday, but till then, the unnervingly lifelike doppelgangers at Madame Tussauds are our best alternative. 
The world-famous wax museum is now offering a 90-minute insider experience, giving you a crash course on painting wax figures to a lifelike hue and guiding you through the painstaking process of hair insertion.
As part of Sentosa Insider Tours, you'll be guided by artisans and will get to witness the making of a wax figure live – and get a wax souvenir to take home at the end of it. It's free for kids aged 12 and under, and can be had at 50% off with a $25 top-up if you've got tickets to Madame Tussauds.
Price: $49.90/pax
Date: 2nd Oct – 31st Dec 2020
Time: Sat & Sun 11AM, 1PM, 3PM & 5PM
Visit Madame Tussauds website
---
6. Have a theatrical dining experience with Andsoforth around the world
---

Image credit: Andsoforth
It's hard to appreciate it in the 21st century, but Jules Verne's "Around The World In Eighty Days" was far ahead of its time when it was published in 1872. Like how it transported readers back then, Andsoforth's theatrical dining experience recreates these destinations in vivid detail: immersive sets, dressed-up characters, and a five-course dinner from the world over.
Till 26th December, embark on a journey following Phileas Fogg and Passepartout from London, through Suez in Egypt, the jungles of Calcutta and on a train carriage departing from Kowloon. Through your voyage, be regaled by creative storytelling and complete tasks like shaking your own cocktail and tying a bowline essential for rescue at sea.
Date: Now till 26th Dec 2020
Venue: Secret location to be revealed 24 hours prior to your workshop
Price: $133 (including $5 booking fee)
Visit the Andsoforth website
---
7. Learn about bullying in the comic world of Scribble Town
---

Things to do in November 2020: Take your children on a comic book adventure to learn about bullying.
Image credit: National Heritage Board
Tech can be a force for good, but with social media and smartphones being used by children ever younger, it's important to educate them on potential hazards and pitfalls. 
Designed for participants aged between 9 and 12, the world of Scribble Town at Sun Yat Sen Nanyang Memorial Hall is an anti-bullying campaign by the Singapore Children's Society. 
Joining Sam, Dan and Lydia, participants try to fix the Colourwheel to bring colour back to their monochrome comic world – learning about hurtful actions and words and their impacts along the way.
Date: 30th Sep 2020 – 31st Jan 2021
Time: Tue-Sun 10AM-5PM (Closed on Mondays)
Admission: Free
Visit Sun Yat Sen Nanyang Memorial Hall website
---
8. Catch the Deepavali light up and Rangoli exhibition at Little India
---

Image credit: @indianheritage_sg
Known as the Festival of Lights, one of Deepavali's highlights is the vivid, intricate light-up along Little India. This year, the display is adorned with peacocks, elephants and oil lamps – but look out for Goddess Mahalakshmi at the centrepiece, one of the most important deities in Hinduism. 

Kolam, also known as rangoli, are colourful and symmetrical patterns formed on the ground using coloured stone and rice powders.
Image credit: @indianheritage_sg
While you're there, hop over to POLI @ Hindoo Road to check out the Community on Colours exhibition of rangoli art, which features displays made by various volunteer groups. 
Date: 31 Oct – 6 Dec 2020
Visit the Deepavalist website
---
9. Thrift shop at Red Cross's charity pop-up at Dhoby Xchange
---

Limited edition Singapore Red Cross Lego figurines are going at $20 each
Image credit: Singapore Red Cross
We all know the Singapore Red Cross for their blood donation drives, but they've also got a charity store that raises funds for local and overseas relief missions. Till March 2021, head down to the Red Cross's charity pop-up at Dhoby Xchange to shop preloved electronics, accessories, toys and limited edition merchandise like Lego figurines and anniversary watches ($180).
Address: Dhoby Ghaut Xchange, B1-43
Opening Hours: Mon – Fri 11AM-8PM
Date: Till Mar 2021
Visit the Singapore Red Cross website
---
10. Ride a sampan, tour the SkyPark and enjoy a light display at MBS – for $10
---

Image credit: befreetour
With international travel on hold, now's the best time to visit our local hotspots without the swarms of tourists. Get in on the 3-in-1 sightseeing package at Marina Bay Sands at just $10, which includes access to the SkyPark Observation Deck ($25), a sampan ride (U.P. $10) and the Digital Light Canvas (U.P. $4.50).
Date: Till 15th Nov 2020
Time: 11AM – 9PM, Daily (Skypark)
Admission: $10
Visit the  Marina Bay Sands website
---
11. Take cooking classes & dine at beach clubs at Sentosa GrillFest
---
Usually a smoking, bustling extravaganza along the Sentosa beachfront, this year's GrillFest cranks it back a notch for a more laid back experience. 
This time around, you can attend virtual cooking classes and talk shows from the comfort of your home, and snag grill kits like a truffle beef burger set ($45) or a mixed platter for four ($75). Keep an eye out for Flash Deals via Lazada on Wednesdays, and from Angliss Market Place on Tuesdays, Thursdays and Saturdays. 
If you're keen on heading down to enjoy dine-in promotions, enjoy free admission to Sentosa that's available until 31st December 2020. 
Join in the BarBeerQue Fest at Ola Beach Club, with a free flow BBQ kebab, satay, chicken wings, seafood and more, along with two bottles of beer for $59.90. For seafood lovers, Trapizza is also serving up a tiger prawn-laden Garlic Chili Gamberi ($28), served up with burnt lemon, sun-dried tomatoes and basil pesto sauce.
---
12. Snap a portrait in roving photo booth trucks and paste it around town
---

Large-format portraits of INSIDE OUT participants pasted on walls in Tbilisi, Georgia.
Image credit: Inside Out Project
Singapore's a strict country – especially when it comes to sticking things on surfaces. But this time, an anonymous photographer-activist known as "JR" is bringing his global project titled INSIDE OUT to our shores. The public can participate with self-portraits captured on roving photo booth trucks, with these images printed large-format and stuck around the city.
If you've fancied yourself splashed around town like on a wanted poster, you can join as a participant – just like 260,000 people from 129 countries like Ecuador and Nepal have. For those moved by JR's message of empathy and diversity, the project is accepting volunteers to paste these larger-than-life portraits on our very streets. 
Visit the Singapore International Photography Festival website
---
13. Raise funds when you swim anywhere with Safra's Swim For Hope
---

Image credit: SAFRA Tampines
There's a swath of charity run events every year, so this one's for the Speedo-clad aspiring Joseph Schoolings among us. This year, Liberty SAFRA Swim For Hope 2020 goes virtual, letting you complete your rounds in the local swimming complex or even the sea if you're up for it.
Perfect for those aged six and up, the Resilience 1KM costs $20 to register, or you could opt for eye-watering distances up to the Indomitable 55K ($55 registration). Proceeds go toward beneficiaries like the Autism Resource Centre (ARC), Singapore Armed Forces Care Fund, and Singapore Swimming Association (SSA). 
Date: 17 Oct – 15 Nov 2020
Visit Liberty SAFRA Swim For Hope website
---
14. Enjoy $3 cable car rides and 1-for-1 Sky Dining at Sentosa
---
Entry to Sentosa via car, foot and monorail might be free till the end of the year, but nothing quite beats entering our beloved island destination in style via cable car. Now for only $3 for a round trip, ride the Sentosa Line (U.P. $15) for a joyride with a view, or make a beeline for attractions on offer like the Sentosa Skyline Luge and AJ Hackett.
For a memorable dining experience, PAssion POSB debit cardholders can enjoy 1-for-1 Singapore Flavours Cabin Sky Dining (U.P. $65), for an hour-long feast with local classics like Hainanese chicken rice and fried chilli crab meat with mini mantou.
Time: 8.45AM – 8.30PM, Daily
Visit the Sentosa Cable Car website
---
15. Take 14M high slides and cave indoors at HomeTeamNS Khatib's Adventure HQ
---
Newly-opened and just down the road from Khatib MRT, Adventure HQ at HomeTeamNS Khatib is the latest supersized indoor playground that is sure to get your adrenaline pumping. Face your fear of heights at the Urban Climb Zone with 24 themed activities, where you can experience free fall on the Parabolic Slide or ride Singapore's tallest indoor slide at 14M.
Trade acrophobia for claustrophobia when you explore 165M of cave networks at the Fossil Labyrinth, modelled after actual caves complete with stalactites and stalagmites. You'll have the option to navigate the caves in full brightness, dim, or complete darkness… if you dare. 
Address: 2 Yishun Walk, HomeTeamNS Khatib, Singapore 767944
Opening hours: Tue – Fri 2PM-10PM | Sat, Sun, and PH 10AM-10PM (Closed on Mon)
Admission: $40 (HomeTeamNS staff), $58 (SAFRA and PA members), $68 (Guests)
Visit the Adventure HQ website
---
16. Treat yourself to a steak-cation with free-flow wine
---

Things to do in November 2020: Head off for a Steak-cation at Hilton with free flow wine.
A staycation might be swell, but a steak-cation takes it to the next level. Hilton Singapore's Opus Steak-cation Package ($282 per night) complements your stay in a Deluxe Room with your choice of steak sharing platters. 
Pick from 1KG Black Angus Porterhouse (U.P. $138++), a 1.2KG Australian Whiskey-aged Rangers Valley Wagyu Tomahawk (U.P. $158++), or other combinations of ribeye, rump cap, short rib and sausages and lobsters. To wash it down, take full advantage of their free-flow wine deal to mix-and-match bubbly prosecco and red and white wines to your heart's content.
Hilton Singapore
Address: 581 Orchard Road, Singapore 238883
Telephone: 6737 2233
Visit the Hilton Steak-cation website 
---
17. Grab your passports for a meal onboard SIA's Restaurant A380
---
Dust off your passports and head through immigration. You heard it right – Singapore Airlines' Restaurant A380 experience might be the only opportunity during these times to relive your jet-setting aspirations. 
During this experience, you'll get to take a peek into SIA's history with a parade of staff wearing historical uniforms. There'll also be a behind-the-scenes aircraft tour where you'll get to enter the cockpit and sit in a Suites recliner. You'll then be served SIA's award-winning in-flight meals, and get to take home the sought-after amenities sets along with a limited edition goodie bag.
You can also enjoy the food and amenities delivered to your doorstep with the SIA@Home dining experience.
---
18. Plan a weekend "overseas" adventure within Singapore
---

Image credit: Capitol Kempinski
Singapore's a small city but with big surprises at every corner: without leaving our shores, you can recreate a 3D2N "Europe" itinerary. Stay in Grand Budapest Hotel-lookalike lodging, lunch at a spot replete with Santorini vibes, and stroll in a formal garden that won't look out of place in Rome, Italy.

Image credit: @singaporecityexplore
Otherwise, embark on a 3D2N "Japan" getaway, complete with "sakura" season, omakase and aesthetic onsen spots for the 'gram. Our 3D2N "Bali" program will guarantee tropical resort island vibes as you dive, dine and day-drink by the beach for a potent dose of R&R.

Image credit: The Halia
---
19. Go on a beer-themed run around Marina Bay
---

Things to do in November 2020: Have a beer-themed run around Marina Bay.
Nothing beats a cold brew after a tough week, but these fizzy carb-laden beverages might as well have a hazard sign hung on them. If you're a keen procrastinator with a beer belly backlog to run off, sign yourself up for Solemates Beer Run Round the Bay for a beer-y good time.
Kick off your run from Chimis, and work your way around the 4KM Marina Bay route to pit stops at Le Noir Marina Bay Sands and L'Entrecote Customs House to redeem a 150ML beer at each stop along the way. Return to Chimi's for your final brew and a plate of tacos, satisfied that you've earned your right to these guilty pleasures.
Date: Every Sunday until end December
Time: 5PM-7PM
Price: $38/pax
Address: 1 Marina Boulevard #01-01 NTUC Centre, Singapore 018989
Visit SoleMates Beer Run Round the Bay website
---
20. Open a table and catch a movie at Zouk Cinema Club
---

Things to do in November 2020: Relive your clubbing memories at Zouk Cinema Club.
Image credit: Zouk
While schools, restaurants and retail shops have reopened, longtime Zouk-goers will bemoan the shuttered state of their favourite haunt. But this nightlife staple has time and again shown its ability to innovate, and has transformed into a venue for spin classes during the day – and now a cinema by night.
A pop-up experience set on the main floor, Zouk Cinema Club will take advantage of the top-notch lighting and sound system of the joint. There'll be plush sofas for a laid back viewing experience, and you'll be surrounded by themed decor that changes each month.

The transformed main floor of Zouk Cinema Club
Image credit: Zouk
If you're coming alone or with a pal, you'll have to "open a table" with a jug of Zouk's Signature Long Island Tea or House Pour Spirits ($75++) on Wednesdays, or more atas Moet champagne from Thursdays to Saturdays ($150++). 
Groups of three to five will have to grab three jugs ($175++) on Wednesdays, and both the Moet and an extra Belvedere on Thursdays to Saturdays ($350++).
Date: Wed – Sat 6-10.30PM
Visit the Zouk Cinema Club website
---
Things to do in November 2020
---
Take time for a breather with these things to do in November 2020. From cable car dining and French wine tasting to wax sculpting and zipping down the highest slide in Singapore – there's a slew of activities for a meaningful weekend with family and friends. 
Be sure to take precautions by wearing a mask and adhering to social distancing measures while you're out and about – it also helps to call ahead to check for crowds and queues. 
Check out our other articles on things to do for previous months: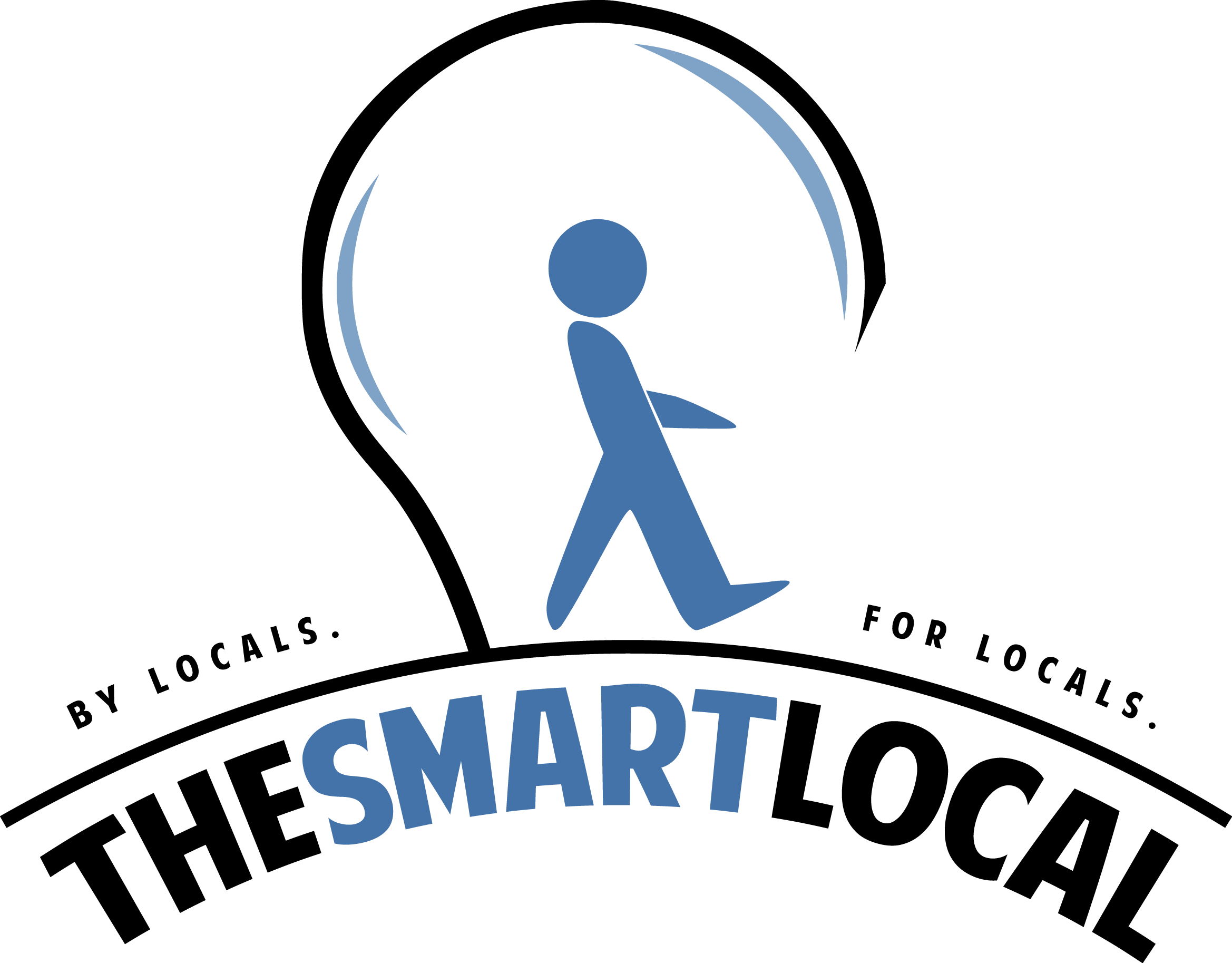 Drop us your email so you won't miss the latest news.