2020 Christmas lights and events in Singapore
---
It's beginning to feel a lot like Christmas… Christmas songs are playing on repeat in malls around Singapore, and you might be longing for an extra dose of joyous splendour as the festive season approaches this 2020. While we're pretty much confined to our little red dot, we're blessed with majestic Christmas light displays and events to transport us to a magical realm. 
From the annual grandeur at Orchard Road to the glamorous light installations at Gardens by the Bay, here are the top spots and events to indulge in the festive atmosphere.
Check out our other Christmas-related articles:
---
– Orchard Road –
---
The first thought that comes to our minds when we think of Christmas lights is most probably Orchard Road. This year, the glorious light display stretches 3.1KM – all the way from Tanglin Mall to Dhoby Ghaut. Soak it in with a leisurely drive through our shopping district, or "drive" through in a 360º virtual tour from the comfort of your home.

Image credit: Orchard Road
You'll be greeted by a gorgeous blue main arch accented with glimmering golden lights as you drive towards Orchard Road. With many dazzling decorations lining the famous shopping street such as mistletoe, snowflakes and hollies, we have narrowed it down to the four most interesting locations to take photographs for the gram:

Image credit: Jessica Lai
Christmas On A Great Street
Date: 13th Nov 2020 – 1st Jan 2021
Location: Orchard Road, Singapore
Christmas on A Great Street website
---
1. ION Orchard – Christmas tree made out of over 250 pinwheels
---

Image credit: @srisuthan_sj

Image credit: @jackylimzw
While giant Christmas trees have been a common sight at malls throughout the years, ION Orchard has put a different spin on these Yuletide icons with over 250 pinwheels on its Magical Pinwheel Tree. Each of them lights up in sequence and you'll be treated to a glistening spectacle as they spin briskly in the night breeze.
ION Orchard: Magical Pinwheel Tree
Date: Till 3rd Jan 2021
Time: 10AM-10PM, Daily
Venue: 2 Orchard Turn, Singapore 238801
ION Orchard website
---
2. Tanglin Mall – supersized Santa with toy-themed arches
---

Image credit: @sohwanping

Image credit: @livingtikvah
Santa Claus is indeed coming to town this year at Tanglin Mall – in the form of a larger-than-life display of the bearded man himself. At the foot of the Santa Claus display, gather for a family snapshot under the resplendent archway, where you'll be dwarfed by giant gift boxes and toy decorations. 
Tanglin Mall: A Joyous Christmas
Date: Till 31st Dec 2020
Venue: 163 Tanglin Road, Singapore 247933
---
3. Mandarin Gallery – life-sized gift box with mirror panels
---

Image credit: Jessica Lai

Image credit: Jessica Lai
If you're one to say that you are the best gift to friends and family, have a go at the photo-op at Mandarin Gallery. Within the giant gift box, find the perfect IG spot between the mirrored walls to capture your endless reflections as a boundless gift to your loved ones. 
Mandarin Gallery 
Date: Till 1st Jan 2021
Venue: Mandarin Gallery, 333A Orchard Road, Singapore 238897
---
4. Paragon – golden Christmas tree with fairy lights
---

Image credit: @exploringmouth
Christmas trees come in all shapes and sizes, but purists of this festive fir will be pleased by the tried and tested festive set up at Paragon this year. Decked out in baubles and resplendent with tiny lights, the massive tree provides a perfect backdrop for photographs.  
Paragon Christmas Tree
Date: Till 25th Dec 2020
Venue: 290 Orchard Road, Singapore 238859
---
– Gardens By The Bay –
---
This holiday season, the annual Christmas Wonderland at Gardens by the Bay presents the Walk of Lights, featuring eight light installations handmade by Italian craftsmen. Within the Flower Dome, check out the Poinsettia Wishes display that's decked out with vibrant, real Christmas trees and festive plants.
---
5. Walk Of Lights – fairy light tunnels and towering light sculptures
---

Start your journey at the breathtaking light tunnel, Path of Tranquility.
Image credit: Gardens By The Bay

The Cassa Armonica by Zenyum
Image Credit: Gardens By The Bay

Spalliera
Image credit: Gardens By The Bay
Enter a fairytale world filled with six light installations at this year's Walk Of Lights. Made with white wood from the south of Italy, these installations include the Cassa Armonica and the 17M-tall Spalliera – chock-full of intricate designs woven into these structures.
The 370M walk will take around 20-30 minutes to complete. With the popularity of this event, we suggest to book your tickets early and avoid the Christmas crowd.
Walk Of Lights
Price: $5
Date: Till 27th Dec 2020
Time: 6.30PM-10.30PM, Daily
Venue: 18 Marina Gardens Drive, Singapore 018953
Book tickets to Walk Of Lights
*Tickets are NOT available onsite
---
6. Poinsettia Wishes – real Christmas trees, festive plants and a wishing well
---

Image credit: Gardens by the Bay
Few of us have ever been to the North Pole. But with Poinsettia Wishes organised by four Nordic embassies who come from countries within the Arctic Circle, you'll experience an extravagant European Christmas surrounded by flower displays and authentic Christmas trees.
From crafts workshops to a Santa meet-and-greet, you'll get to behold a recreation of the Gouda Townhall from Norway, towering German Christmas Nutcrackers, and even witness a traditional Swedish Lucia Procession.
Poinsettia Wishes
Price: $12
Date: Till 3rd Jan 2021
Time: 9AM-9PM, Daily
Venue: Flower Dome, 18 Marina Gardens Drive, Singapore 018953
Poinsettia Wishes website
---
– Changi Festive Village – Changi Airport and Jewel –
---
Spanning across Terminal 3, Terminal 4 and Jewel Changi, Changi Festive Village brings a line-up of exciting events for the holidays. From snowfall at the famous Shiseido Forest Valley at Jewel to a snow-filled adventure at the Tokidoki themed snow playground, there is something in store for everyone this Christmas at Changi. 
Read our full coverage of the Changi Festive Village.
---
7. Shiseido Forest Valley at Jewel – snowfall in Singapore
---

Ask Santa if you're naughty or nice at this interactive booth in Shiseido Forest Valley


Image credit: Changi Airport
With Singapore's rainy season now in full swing, you might want a different kind of precipitation for a change: snow. With a 16M-tall Christmas tree at its entrance, along with snow generators, interactive booths and glamping tents, the Shiseido Forest Valley with its awe-inspiring Rain Vortex is set to be even more magical. 
Let It Snow
Price: Every $30 nett spent redeems two tickets
Date: Till 3rd Jan 2021
Time: 6.30PM, 7.30PM, 8.30PM, 9.30PM and 10.30PM | Daily
Venue: Shiseido Forest Valley, Level 1 Jewel Changi Airport, 78 Airport Boulevard, Singapore 819666
Let It Snow website
---
8. Terminal 3 – snow slides and luges in a Tokidoki-themed playground
---

Image credit: Changi Airport
If you're a Tokidoki fan, your heart will definitely go doki doki with excitement at Changi Airport's Tokidoki Snow Holiday. With snow slides, a 12M-long ice luge, character displays and merchandise, it is the perfect opportunity to experience a White Christmas with your family and friends.
Tokidoki Snow Holiday
Price: $13.90 | Complimentary passes with every $30 ($80 for supermarkets) nett spent
Date: Till 3rd Jan 2021
Time: 10.40PM-10.20PM, Daily (last entry at 9.40PM)
Venue: Terminal 3, Departure Hall, next to check-in row 11, Changi Airport, Airport Boulevard
Book Tokidoki Snow Holiday
---
– Resorts World Sentosa –
---
9. Universal Studios Singapore – festive menus, meet-and-greets with Minions in holiday get-ups
---

Image credit: Ian Ling
The ultimate gift for kids is to meet their favourite cartoon characters in the flesh. This year, Universal Studios Singapore is hosting special Christmas performances with characters from series such as Despicable Me and Trolls. There'll also be an opportunity for kids, or the young at heart, to take pictures with their favourites.
A Universal Christmas
Price: From $66 (Adults)
Date: Till 3rd Jan 2021
Time: Thurs – Sun 2PM-9PM
Venue: Universal Studios Singapore, 8 Sentosa Gateway, Sentosa Island, Singapore 098269
A Universal Christmas website
---
10. S.E.A. Aquarium – for an under-the-sea Christmas
---

Image credit: Ian Ling
Reopening with three new habitats and decked with Christmas decorations, there is plenty to discover and experience at the S.E.A. Aquarium this season. 
At the discovery pool, you can pet chocolate chip sea stars, sea cucumbers and cone snails while learning about them and other Christmas-themed animals like snowflake moray eels and pinecone fish.
SEAASON of Rediscovery
Price: $99 (includes USS day pass)
Date: Till 5th Jan 2021
Time: Mon – Tues 10AM-5PM | Sat & Sun 9AM-5PM
Venue: S.E.A. Aquarium, 8 Sentosa Gateway, Sentosa Island, Singapore 098269
SEAASON of Rediscovery website
---
– Capitol Singapore and CHIJMES –
---
If you're dreaming of dining under the stars, you can now do just that in beautifully decorated, air-conditioned domes at Capitol Singapore and CHIJMES with your family and friends. 
These domes accommodate five diners and are available for booking completely free of charge – you'll just have to purchase food or drinks from vendors at the respective locations. You'll be in the centre of all the festivities, surrounded by dreamy Christmas decor and the beautiful architecture of these City Hall icons.
---
11. Capitol Singapore and CHIJMES – dome dining under the stars
---

Image credit: Capitol Singapore
Exclusive to Capitol Singapore, diners who have managed to book the evening slots will also get to experience "snowfall" hourly at 7.30PM, 8.30PM and 9.30PM.
Dome-Dining at Outdoor Plaza
Price: Free
Date: Till 25th Dec 2020
Time: 12PM-10PM, Daily
Venue: Outdoor Plaza, Capitol Singapore, 13 Stamford Road, Singapore 178905
Book Domes at Capitol

Image credit: CHIJMES
Dome-Dining at CHIJMES
Price: Free
Date: Till 5th Jan 2021
Time: Daily, 12.30PM-10.30PM
Venue: CHIJMES, 30 Victoria Street, Singapore 187996
Book Domes at CHIJMES
---
– Capitaland Malls –
---
12. LEGO Festive Carnival – Singapore's largest LEGO tree & carousel
---

Image credit: Capitaland
Whether you want to avoid the huge crowds or just want to celebrate Christmas closer to home, the LEGO Festive Carnival might just be for you. Carnival-themed LEGO installations built with massive pieces will be on display at 13 Capitaland Malls, including Singapore's largest LEGO Christmas tree carousel available at Bugis Junction.
LEGO Festive Carnival
Price: Free
Date: Till 31st Dec 2020
Venue: Bedok Mall, Bukit Panjang Plaza, Bugis+, Bugis Junction, Funan, IMM, JCube, Junction 8, Lot One Shoppers' Mall, Plaza Singapura, SingPost Centre, Tampines Mall and Westgate
Lego Festive Carnival website
---
View Christmas lights in Singapore this 2020
---
With Christmas 2020 just around the corner, many of us are scrambling to find presents, decorating our homes with Christmas trees and ornaments, or deciding where to celebrate the joyous public holiday. In light of the pandemic this year, this Christmas serves as a reminder to cherish our loved ones; after all, they are the greatest gifts we have.
Check out our other Christmas-related articles:
---
Image adapted from (counter-clockwise from top right): CHIJMES and Gardens by the Bay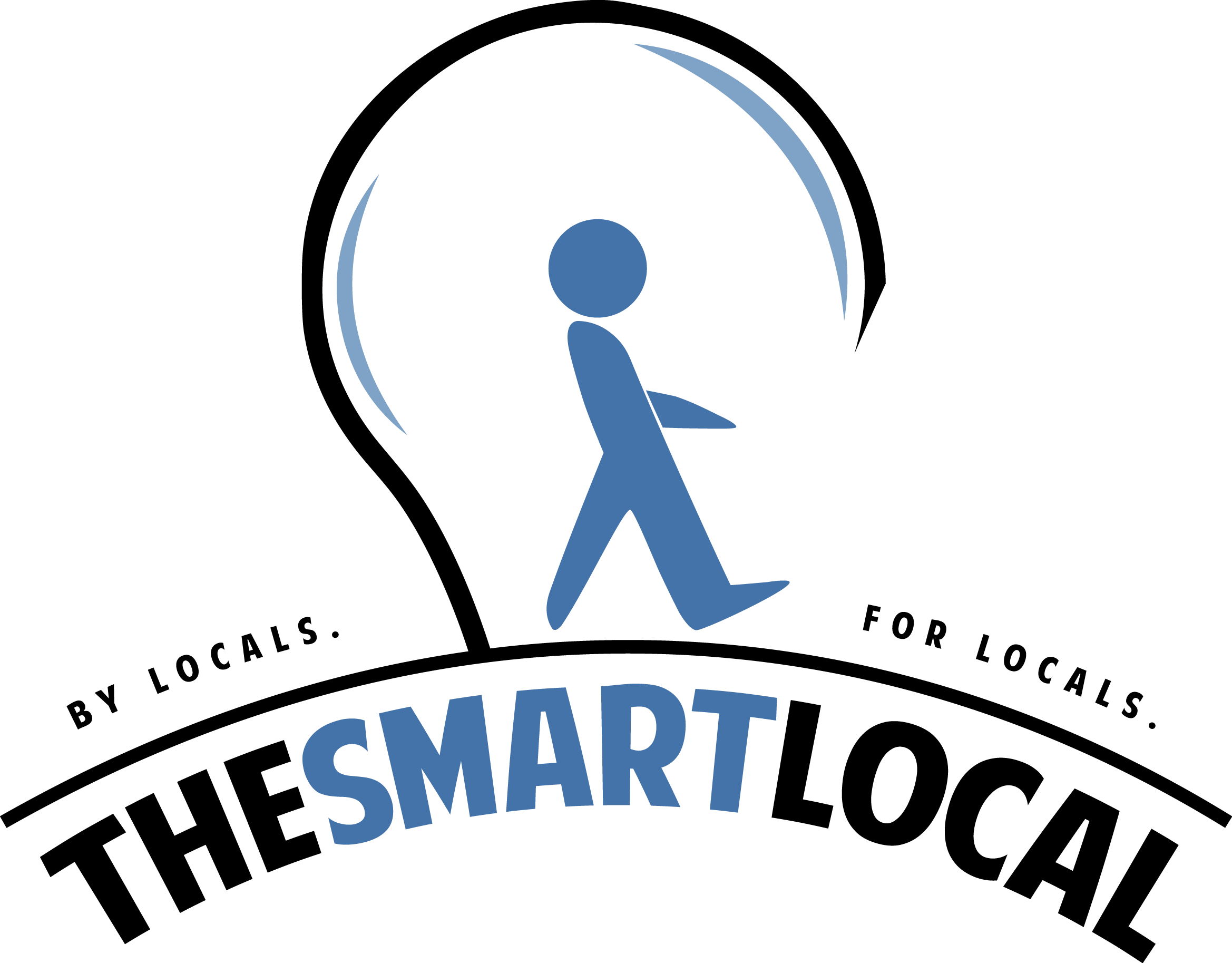 Drop us your email so you won't miss the latest news.