Valentine's Day gift ideas for couples
---
If there are fail-proof gifts every couple can turn to for Valentine's Day, it's definitely flowers and chocolates. Come 14th February and you'll see these flying off the shelves and invading your Instagram feed.
But for those who've been together long enough to settle down, the novelty of these common gifts may have already worn off. To make sure your spouse gets the most out of their present this year, we've compiled a list of BTO-friendly Valentine's Day gift ideas for you:
P.S. You'll also be playing a part to support homegrown businesses.
---
1. Scents to spice up date nights
---
The topic of romance goes hand in hand with our five senses, whether it's a kiss for physical touch, or dressing up as a sight for sore eyes. An important one is the sense of smell – the very reason why most of us spritz ourselves with fragrances right before heading out for a hot date. 

Image credit: @sifr_aromatics
If you're looking to reignite the spark for date nights, look no further than Sifr Aromatics. For couples spending quality time at home, they've got an array of hand-made soy wax candles (from $35) to set the mood. These range from calming tea infusions to sultry scents and vibrant florals. 

Image adapted from: @sifr_aromatics & @sifr_aromatics
You'll also be able to find luxurious perfume oils (from $45) to suit your partner's personality, be it the Paris-inspired Eiffel for the wanderluster, or Egyptian Lotus for those who are confidently flamboyant. Pair these with an ornamental Czech Perfume Bottle (from $75) to make your gift extra pretty. 
For a more personalised experience, Sifr Aromatics has custom perfume consultations (from $250), scent tours (from $25) and workshops ($1,000) for those with a keen nose.
P.S. Use a Visa card to get 10% off and score a free gift when you spend $300 at Sifr Aromatics. 
Browse Sifr Aromatics' scented candles and perfume oils. 
---
2. Personalised leather planners for the CBD spouse
---

Image credit: @byndartisan
Nothing embodies thoughtfulness more than personalised gifts your partner can cherish even after V-day is long over. If your significant other often has a busy schedule, they're likely to appreciate a customised leather planner ($170) from Bynd Artisan. These come in an array of colours, and can be personalised with your partner's name. 

Image credit: @byndartisan
You can also customise an entire collection of matching leather goods for your bae. Bynd Artisan's range of artisanal products include small leather goods, jewellery boxes, keyrings, pouches and stationery that can all be personalised. 
P.S. Pay with Visa and save 10% on Bynd Artisan's leather and paper gifts. 
Browse Bynd Artisan's leather products.
---
3. Ornamental tableware for couples who love to entertain
---

Lacquer Tray
Image credit: SCENE SHANG
We all have that one friend who always plays host to home gatherings. If that happens to be your spouse, then a useful Valentine's Day gift would be something they can "show off" when their friends come over. 

Image adapted from: SCENE SHANG & SCENE SHANG
Treat your partner to ornamental tableware from SCENE SHANG. They've got an array of sets that include glassware, linens and coasters to set the mood for chill-out sessions at home. You'll be able to find an aesthetic Lacquer Tray ($320), double-walled glass mugs ($21.80) and tea infusers ($85) for spill-the-tea sessions with pals.
Those with a bigger budget can also consider refreshing your home with new furniture – just check out SCENE SHANG's artsy collections that include armchairs, dining sets and side tables so your home will always be visitor-ready. 
Browse SCENE SHANG's furniture and accessories. 
---
4. Flavoured beer for the home bar
---
When it's time to wind down in the comfort of your home, having a well-stocked home bar is more than welcome for many couples. Skip the usual wines and spirits and opt for locally brewed beer from The 1925 Brewing Co. instead. 

Image adapted from: @the1925brewingco & @the1925brewingco
Any beer connoisseur will fawn over their collection of flavoured beer that's both unique and locally-inspired, from their coffee IPA Small Monster ($7.50/bottle) to their chrysanthemum Liang Teh lager ($6.50/bottle). 

Image credit: @the1925brewingco
If you're not sure where to start when it comes to a V-day gift for your beer-loving partner, get a Gift Set With Glasses ($68) that comes with three signature beers and half pint glasses. 
Browse The 1925 Brewing Co.'s brews.
---
5. Ice cream pints for Netflix & chill
---
"Netflix and chill" is something a lot of couples are more than familiar with. Couples who love devouring their favourite series together would know what a necessity it is to have good snacks on hand. 

Image credit: Udders
For the ultimate indulgence, stock up on ice cream pints from Udders. They have bundles (from $30) with a variety of flavours that include Singapore Chendol, Thai Iced Tea, and Mao Shan Wang Durian. For a couple activity to kick off the evening, check out their DIY Sundae Kit ($48.50, U.P. $57.10) that comes with sauces and sprinkles for you to customise your dessert.
P.S. Udders is currently offering $5 off with the promo code UDDERSNEW for first-time orders with a minimum spend of $35. 
Browse Udders' ice cream bundles.
---
6. Books & puzzles for the introverted partner
---
Nothing pleases an introvert more than alone time, especially after a long week of work. If your spouse has an affinity for artsy things and activities to wind down with, check out BooksActually's collection of quirky puzzles and books. 

Image adapted from: BooksActually
Doubling as aesthetically-pleasing decor for the home and even as a couple activity for Valentine's Day, these puzzles will give you and bae hours of entertainment. Look out for quirky picks such as the Andy Warhol Flowers Puzzle ($25), Yayoi Catsama Puzzle ($25) and Jonathan Adler: New House Puzzle ($42).

BooksActually has a collection of fiction and non-fiction titles by international and local authors
Image credit: @booksactually
You'll also be able to find vintage and collectible books at BooksActually, including classic childhood titles like Enid Blyton (from $15) and "For Your Eyes Only" ($20) that's a collection of James Bond stories.
P.S. Get 10% off on BooksActually's website when you pay with a Visa card.
Browse BooksActually's collections. 
---
7. Edible art jamming kit for creative home bakers
---

Image credit: Janice Wong Singapore
Last year was the year for budding home cooks to really hone their craft – just look at the many Circuit Bakers who popularised homemade desserts. If you've been tanking it as the guinea pig for your partner's many baking and cooking attempts, order an Edible Art Jam Hamper ($178) from Janice Wong Singapore. 

Image credit: Janice Wong Singapore
Your spouse will be able to get creative with their home bakes or simply let loose by playing with food. The kit comes with a long list of goodies that include a lollipop mould, chocolate crayons and a chocolate paint jar kit. It'll be a fun activity to include the kiddos too, since all the art tools are edible. 
Browse Janice Wong Singapore's gift hampers.
---
Valentine's Day gift ideas with Visa
---
If you know your partner well enough, you'll want to consider getting them something that is both thoughtful and can last a little longer than flowers and chocolates. And for those who've eased into BTO life, these Valentine's Day gift ideas should do the trick. 

Bynd Artisan was founded by Singaporean husband and wife duo Winnie and James in 2012
Image credit: @thesmartlocalsg
While we're still battling the Covid-19 pandemic, now's the time to support homegrown businesses as we look for ways to spoil our loved ones. The nationwide Made With Passion initiative is here to shine a spotlight on local businesses who've put their hearts into their craft – much like how couples dedicate time and effort into a relationship. 

The 1925 Brewing Co. is a family-run restaurant and brewery with localised beers
Image credit: @thesmartlocalsg
Helmed by The Singapore Brand Office and the Singapore Tourism Board, supported by Enterprise Singapore, the initiative celebrates inspiring local lifestyle brands that have turned possibilities into reality. You'll be able to spot participating retailers carrying a "Made With Passion" brand mark.
If your love for Singapore is as strong as your love for bae, look no further than supporting local brands. This simple act will have a positive impact on our community and tide Singapore through tough times. 
---
This post was brought to you by Visa and the Singapore Tourism Board.
Cover image adapted from: @sifr_aromatics, @byndartisan & @the1925brewingco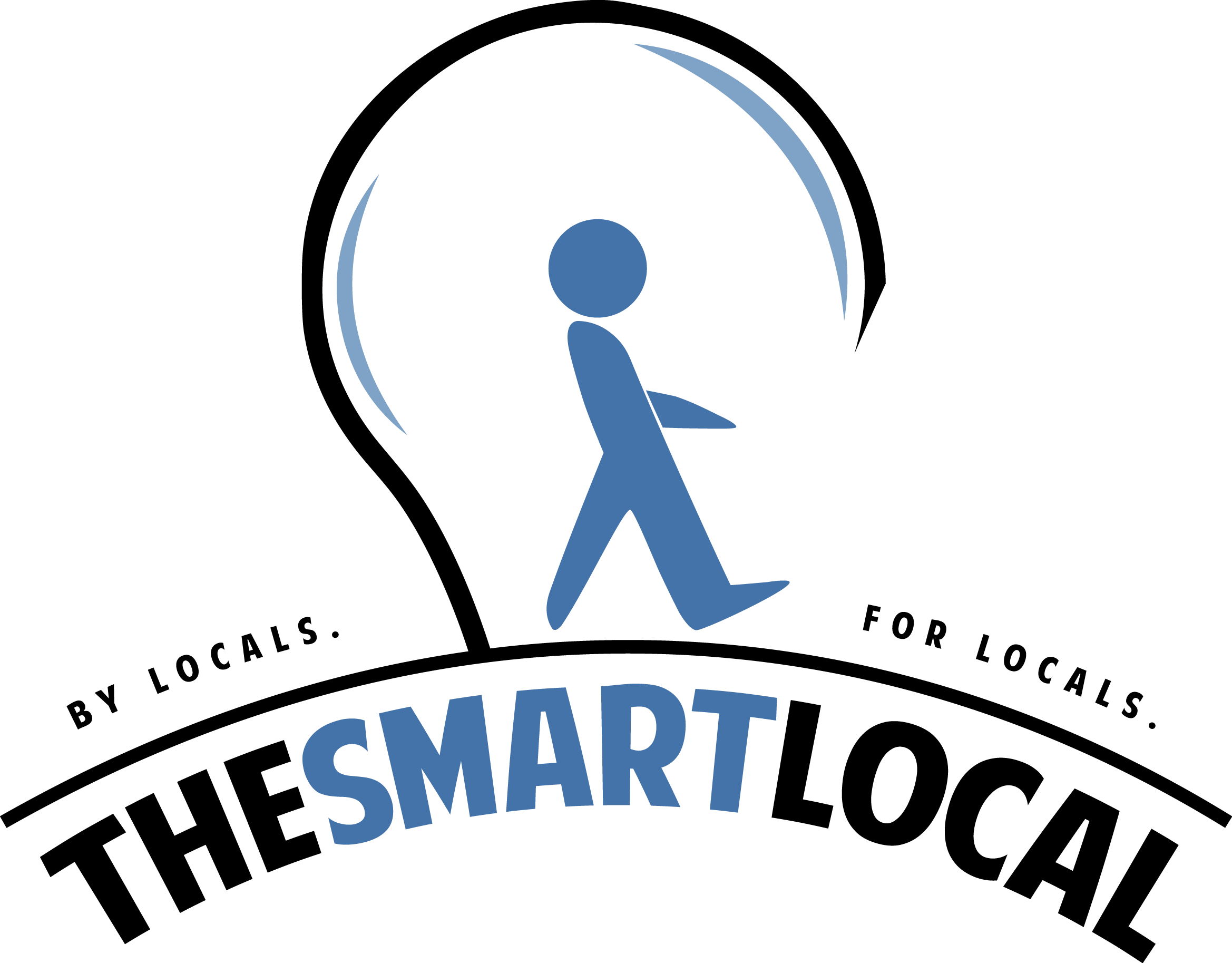 Drop us your email so you won't miss the latest news.