Symmetrical places in Singapore
---
Symmetry brings that aesthetically pleasing perspective when it comes to photo-taking. We have seen many international photographers create shots that are breathtakingly symmetrical. And we know what you're thinking…. it's hard to find places like those in Singapore.
Oh boy, you are so wrong.
We took the liberty to collect a series of symmetrical places in Singapore that YOU can take to impress your friends and make them go "woah is this even real life?!"
You're welcome.
1. Marina South Pier
Highest level of the carpark at the Marina Bay Cruise Centre Singapore.
It's never occurred to me to travel all the way down south of the country – there's practically nothing to do around here. The only other time I had visited this place, was when I went on a day trip to St. John's Island. This time, I decided to explore this place further as I was so intrigued by the picturesque shots of the surrounding area I've come across on Instagram.
Getting around this area can be quite confusing. I know, because I spent close to 10 minutes trying to figure my way around. But don't worry, I've got your back. 😉
To the left, I found a cruise centre (Marina South Pier). Both locals and travellers visit this area to get to the Southern Islands in Singapore. To the right, there was a REALLY long linkway leading up to the Marina Bay Cruise Centre Singapore. Spot the linkway from the picture above!
Along the walkway to the Marina Bay Cruise Centre Singapore, signs all around stated that the walk was a good 500m. Despite that, opportunity had presented itself right in front of my eyes for a breathtaking #vanishthatpoint shot.
At the end of the path, you will be greeted with the sight of the entrance to the Cruise Centre's carpark. Take the path all the way up to level 3 for the perfect symmetrical sight of structure and Singapore's cityscape in the background.
Nearest MRT Station: Marina South Pier MRT station (Take the Exit A!)
Address: 31 Marina Coastal Dr, Singapore 018988
Note: Stay alert of your surroundings, for the area around the Cruise Centre is deserted most of the time. Safety first!
2. Esplanade
The Esplanade is probably one of the most well known places to catch a musical or concert. Sometimes, local musical talents play at the lobby, and homegrown talent can be such an eyeopener to those used to generic American pop. Best of all, they play for free! Who doesn't love free things? I DO.
Or, come by the mall in the evenings for a relaxing, enjoyable dinner by the waterfront. For a short mid-week break, this would be the place to go.
This picture was taken by chance. I found myself drawn to the shops around the first level of the mall, fascinated by the stunning musical instruments that dazzled under the lights. Right through the pathway of stores leading towards the Bay, I stopped outside Häagen-Dazs, and found this structure was right on top of my eyes. Wow.
If you have the time, take a walk around the area, and you won't fail to hidden gems all around.
Nearest MRT Station: City Hall MRT Station, Esplanade MRT Station
Address: 1 Esplanade Dr, Singapore 038981
Stroll out of the Esplanade, turn right past bars such as Barossa, and take a 5 minute walk. The Jubilee Bridge is usually swarmed with tourists crowding to have a picture of the Merlion. Don't fret over missing the bridge, you'll definitely know when you see it. You wont miss the groups of tourists anyway. Walk to the middle of the path under the Jubilee bridge and find yourself greeted with this instagram-worthy view.
If you've always wondered where this eye catching location is, or if it's even located in Singapore, now you know.
It's right under here! Source
Nearest MRT Station: City Hall MRT Station, Esplanade MRT Station
3. National Library
Hidden deep within the depths of the library situated in the Basement of the National Library, find yourself surrounded by shelves of literature and fiction. The library is a perfect place to get lost in the realms that these books transport you to. Best of all, the silence that accompanies each muted step that we take enhances a serene and peaceful reading experience.
I'm not an avid bookworm, but I do love a good hour in silence burying my thoughts deep into photography books, travel magazines, you name it. The library is such an underrated place to shoot at, I definitely didn't think of coming here for a shot a few months ago. If you do, please keep your volumes down and grant us the peaceful environment we love.
And also, this was a great hideout to get away from the insane weather and heat in Singapore, even if it was for a mere 10 minutes in the library. I can ascertain to that, for sure.
Directions: Situated right next to Bugis Junction and directly opposite Bugis+, this tall white building will never escape your eyes.
Address: 100 Victoria Street, Singapore 188064
Nearest MRT Station: Bugis MRT Station
Buses: 145, 197, 32, 51, 63, 7, 80, 2, 7, 12, 33, 130, 133, 960, 56, C3, SMRT 980, SMRT 520, SMRT 851, NR7 & NR8
4. The URA Centre
The URA Centre isn't just another office. It isn't all boring like we know it to be. The centre also features an exhibition telling the story of Singapore's physical transformation throughout the past 50 years since independence. The second level of the centre is open to public for exhibitions held throughout the year. I was legitimately surprised at this discovery – who would have ever thought to explore an office building for an interesting exhibition?
For the perfect shot above, the easiest way to get there would be to enter the building through this entrance. Don't worry, the entire lobby is open to public too. Keep your head tilted up to the sky as you turn to the left upon entrance!
Directions: Cross the road at the traffic light right outside the Red Dot Museum to the MND Building, take a left turn and walk in the direction towards Maxwell Food Centre. Find The URA Centre located right smack between the two, with its entrance presented with an iconic bronze structure in front.
Address: 45 Maxwell Road, The URA Centre, Singapore 069118
Nearest MRT Station: Tanjong Pagar MRT Station
Opening Hours: 8.30 AM – 5 PM
5. Public Transport
An empty train cabin makes a breath-taking sight to marvel at. It's almost impossible to find a sight of a completely empty train cabin in Singapore nowadays. People flood these cabins day in, day out, as a daily form of commute. Splashes of red, blue, green, and purple colour the spaces we frequent so often, are often overlooked in the rush of daily life. Within these mobile columns of plastic and metal hold so many stories of the people that pass through – the pregnant lady, the elderly grandma, the hardworking student, the ecstatic child, or the tired worker.
As a daily commuter of the public train service, I admit to not paying close attention to my surroundings on a daily basis. But experiencing the sight of this empty train before my very eyes has definitely changed the way I observe what goes on around me. After all, people are the life of a home. Our home.
Directions: Find your way to the mrt stations located at the two ends of the station line off-peak, from the start of service to 6.30 AM, between 10 AM to 12 PM, and 2 PM to 4PM for the sight of a completely empty train cabin.
6. Fairmont Singapore
Fairmont has its fair number of foot traffic due to its convenient location in town, and is right beside a shopping centre. I have never stayed at Fairmont Singapore, but have always marvelled at the sight of the perfect structure of this building.
If it wasn't for the fact that it was getting tiring tilting my head back for a long period of time (till my neck hurt), I would stare at this all day.
This building is the epitome of the perfect building in Singapore. If you're in the vicinity for some shopping at Raffles City Shopping Mall, Capitol Piazza, or City Link Mall, definitely give this a shot.
Directions: At Raffles City Shopping Centre, take the exit emerging right outside the mall. Go through the door where Starbucks and McDonald's are located at on the right, and look to the sky!
Nearest MRT Station: City Hall MRT Station
Address: 80 Bras Basah Rd, Singapore 189560
7. Suntec City
Suntec City has just gone through a major revamp of the mall in recent months, but we will always identify and remember the mall through its iconic five towers that surround the Fountain Of Wealth.
Apart from the wide array of F&B outlets they have at the mall, I don't usually notice the buildings that tower over the fountain. But a change in perspective really makes a huge difference. Come to think of it, the towers do actually look like fingers. COOL.
Capture the view of the towers from ground level around the Fountain Of Wealth, with your angle of view panning up against the vast open sky. Also, find these spiral staircases at the same area. They're like potholes all over the ground. Be careful though, I almost fell down one. Keep your eyes open!
Two cool shots in one area? Killing two birds with one stone, we approve.
Nearest MRT Station: City Hall MRT Station, Esplanade MRT Station, Promanade MRT Station
Address: 3 Temasek Boulevard, Singapore 038983
Opening Hours: 10 AM – 10 PM
8. Red Dot Museum
Many Singaporeans and travellers enjoy taking photos of this iconic red building at Tanjong Pagar – the Red Dot Museum. The only time I ever visit this building would be to shop at MAAD – Market Of Artists And Designers, which is held on the first Friday of each month.
A huge part of the international design scene in Singapore, it's no surprise to how much creativity and art emerges from this place. Upon entering the museum, find yourself greeted by the rows of red letterboxes hinged along the walls.
These letterboxes are visually so appealing, I felt like I had just been brought to England and back.
Fun fact: These letterboxes are also active, and are used by the companies that the Red Dot Museum houses.
Directions: A 5 minute walk away from Tanjong Pagar MRT Exit, take Exit B towards the Red Dot Museum. The whole building is painted in bright red, you would definitely be able to spot it from far. It's unmissable.
Nearest MRT Station: Tanjong Pagar MRT Station
Address: 28 Maxwell Rd,  Singapore 069120
Opening Hours: 11:00 am – 6:00 pm
9. CHIJMES
Over the years, so many photographers have shot at CHIJMES at least once. It's something about the european spiral staircases, beautifully textured floors and clean white walls that adds to the unique charm of the entire vicinity.
I have to admit, I'm guilty of being mesmerized by this historical building too. Each time I pass by CHIJMES, I'd whip my phone out for a shot. Even if I already have 10 of the same shots. I'm obsessed like that. 
Just as I was taking a look around the area where CHIJMES Hall is located, the entrance caught my attention. It wasn't the structure of the chapel that was so distinct, but lovingly detailed the ceilings are in terms of design. Simple, but elegant and beautiful. A true #minimalexperience.
Directions: CHIJMES is located right opposite Raffles City, accessible through City Hall MRT Station.
Nearest MRT Stations: City Hall MRT Station, Bras Basah MRT Station
Address: 30 Victoria Street, Singapore 187996
10. Marina Square
I don't usually look up and notice the escalators I frequent. This shot was yet again, an accidental one.
You can find such escalators almost anywhere around Singapore. All you have to do, is start noticing, and #exploresingapore. Even I surprised myself with the sights that I had once passed by with nary a second glance. Ah, the places that I took for granted.
I found these exact esclators past Llao Llao, at the basement of the mall. It's pretty much a dead end here anyway, so you probably won't miss it.
Directions: We found this escalator at the pathway through from Esplanade MRT Station towards the mall. And we're sure this isn't the only one around. 
Nearest MRT Station: City Hall MRT Station, Esplanade MRT Station
Address: 6 Raffles Blvd, Singapore 039594
Opening Hours: 10 AM – 10 PM
11. Millenia Walk
Located just a little walk away from Marina Square, find yourself in Millenia Walk. An underrated shopping mall, this place offers more than just lifestyle shops and a peaceful environment. If nearby shopping malls like Suntec City and Marina Square grow too crowded for comfort, this place would be it for the perfect getaway. I would totally escape here.
If you stare closely at anywhere else but the centre of the square, find yourself slowly being sucked into a vortex created entirely by lines. Even as I sit here, writing this article, I find myself almost hypnotised by the view that greets me.
When I was a kid, I'd find myself mesmerized by all the colourful structures around the mall. Walking with my head bent almost backwards, I'd walk from the start to the end of the mall, fascinated with the vibrant colours that bring the mall to life.
I'd see the colours of the different spaces change colour from red, to orange, to yellow, to green, to blue, and to purple, and feel entirely amazed. Even to this day.
Directions: Place yourself directly in the middle of the shopping mall (near the Customer Service counter), where you'll see entrances on both your left and right. Look straight up for this mind boggling view. 
Nearest MRT Station: Promenade MRT Station
Address: 9 Raffles Boulevard, 039596
Opening Hours:10 AM – 10 PM
12. Rochor Centre
Singaporeans recognize the four coloured HDB blocks at Rochor Centre as one of the most iconic residential landmarks in the country. Once the reports of the demolition of these vibrantly coloured flats at the end of 2015 was published, I knew that I had to visit this place for a shoot before it's gone.
I do feel sad to see these flats go, considering how much culture this place holds. The stories that has stuck with the people of Rochor Centre have been so colourful, literally, while being unique to the essence of the community. These blocks may be already all over Instagram, but at least once, join in the Singaporean Spirit in capturing a small part of the place visually, before it's really gone.
It's recommended that you take the lift at the Blue Block (Block 2), up to the 14th floor for this view. While many residents have shifted out and relocated to other estates already, do note that there are still a number of units occupied at Rochor Centre. Please respect their privacy!
Directions: Surrounding Burlington Square, find two buildings – Sim Lim Tower and Sim Lim Square. Make your way to Sim Lim Tower, cross the bridge across the park connectors (above), and find the buildings directly across the road. Or, you could just look up and follow your line of sight to the HDB blocks. 
Alternatively, your very own home could be a location to shoot at. It just has to be tall, with a HDB block situated right in front of you.
Nearest MRT Station: Bugis MRT Station, Little India MRT Station
---
Symmetrical places in Singapore
---
There's so much symmetry all around us. Contrary to how fixed these images may seem, symmetry is all up to your imagination. Go out in the world, explore, and create your very own. It is everywhere – you just have to open your eyes and see.
Now, don't say #tslbojio. Jio us on your own adventures, and tag us on instagram with that hashtag, we'd love to see the perfectly symmetrical shots you have curated too! The next time someone says that there aren't any instagrammable places in Singapore, show them this article!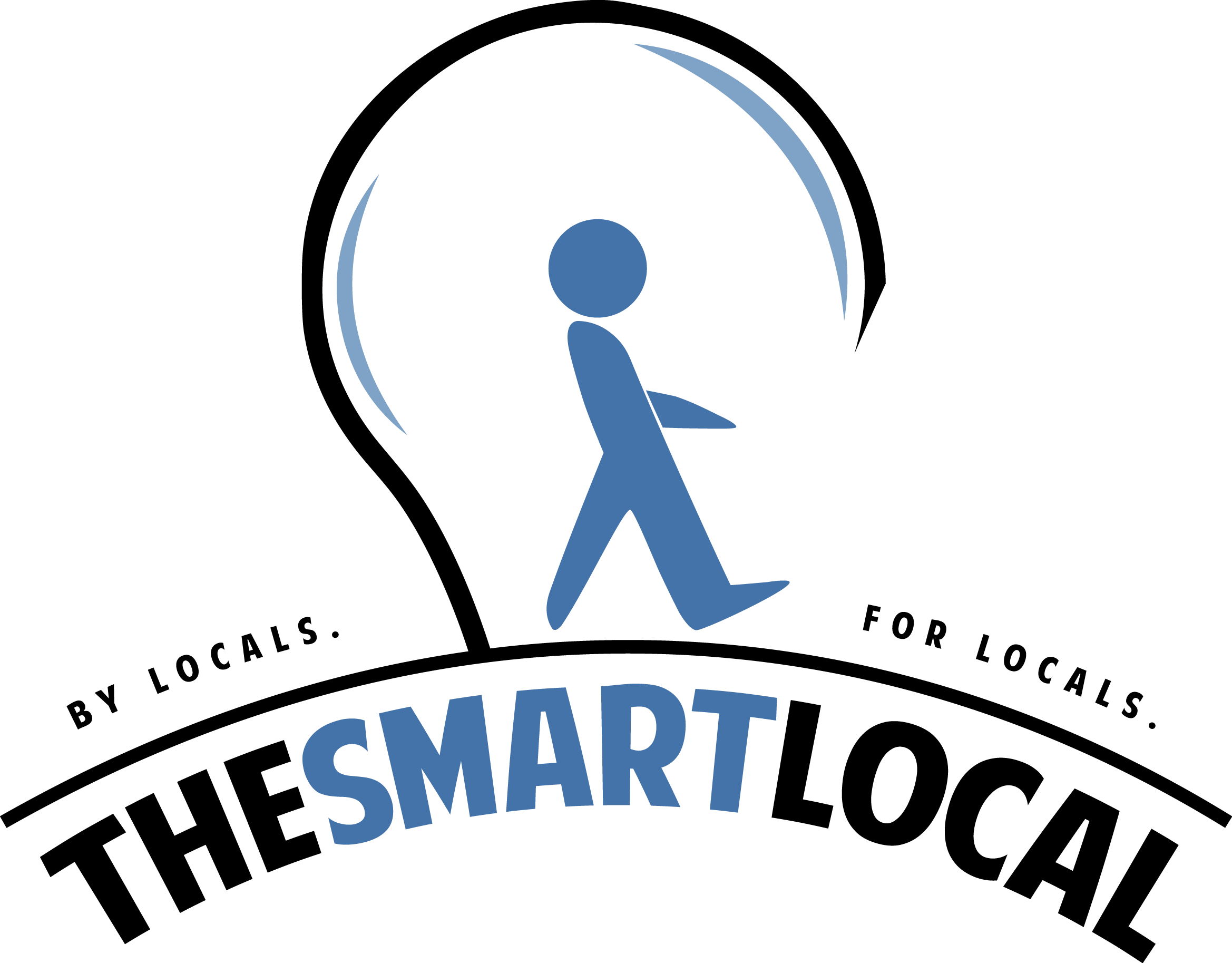 Drop us your email so you won't miss the latest news.