Themed bars in Singapore
---
Watering holes on our little red dot are a dime a dozen. Just ask Siri for the nearest bar, and you'll probably find more than 2 of them within a 3KM radius. But as we all know, quantity doesn't equate to quality.
To help you out with your bar search, the team at TSL decided to take some time off work to hit up some themed bars around the island to show you exactly what you're missing out on. Forgo your usual drinking spot and add a little life to a post-work assembly or date-night at these 7 themed bars that serve up more than just cocktails.
---
1. Nineteen80 – Retro bar with old school arcade games
---
Wall-to-wall pixelated murals, neon lights, 80s paraphernalia tacked all over the place and rows of retro game machines – NINETEEN80 bears more resemblance to an old-school American arcade than it does a bar along Tanjong Pagar Road.
Take your bar games beyond darts and 7-up to Metal Slug, Pac Man, Street Fighter, and more with fully functional retro game machines that run on free-for-all tokens.
It also should come as no surprise that their psychedelic drinks menu pays tribute to the 80s with stunners like their Blue Lagoon (Super Disco Blend), sprinkle-rimmed Like Water For Chocolate, Donna Summer, and Club Tropicana.
Nineteen80
Address: 21 Tanjong Pagar Road, #01-05, Singapore 088444
Opening Hours: Tue and Thu: 5.30PM-1AM, Wed and Fri: 5.30PM – 3AM, Sat: 7PM – 4AM, Closed on Sun and Mon
Telephone: 9183 6073
---
2. Kabuke – Japanese kabuki decor with a $24 sake flight
---
Two larger than life hand-painted fans add to the dramatic atmosphere and double up as screens that partition the main bar into two,creating a private area for larger parties
Hardcore foodies may know Kabuke for its signature Kabuke Pleasure Bowl – succulent slices of wagyu striploin, foie gras, ikura and grade A uni atop a bed of Japanese rice. But there's more to this little nook of a gastrobar than just their donburi.
Like its namesake, Kabuke draws its inspiration from the traditional art of kabuki theatre. And it's not just the ornamentation of the place that does kabuki justice, even the service of their small bites and sake are orchestrated in acts similar to that of a play.
The Shiso Tempura ($15) is a feature of diced scallop tartare, ikura, caviar and truffle shoyu upon a crisp shiso leaf tempura.
Served in 30ml and 60ml portions, take your pick of Japanese whiskies from Yamazaki 18 Years and Hibiki  21 Years to their range of craft gins and sake cocktails. Heavyweights can head straight for the Sake Flight ($24) for starters, a 50ml tasting portion of any three sakes on the menu.
And should wagyu be on your dinner menu, we recommend pairing it with Zaku Gen No Tomo Junmai, a super dry fruity sake that works to perfectly cleanse your palate after every bite.
Kabuke
Address: 200A Telok Ayer Street (Level 2), Singapore 068638
Opening Hours:
Lunch
Mon – Fri: 11.30AM-2PM
Dinner
Mon – Thu: 6-11PM, Fri: 6PM-12AM, Sat: 6PM-10PM
Telephone: 8822 5525
3. The Spiffy Dapper – 1920s grunge with quirky cocktails
Tucked away in the heart of Amoy Street, The Spiffy Dapper presents itself only to those who are worthy of hunting it down. True to its 1920s theme, everything from the dim lighting and roaring 20s music to the mountain of gin bottles perched precariously on the back bar gives the place a moody vibe and a distinct air of mystery.
Better known for their impressive collection of gin and killer cocktails, their drinks menu is reasonably priced and nett so you won't be shocked by the bill when you're done for the night.
Left to right: Splifficated Beat, Sheik on the Level
We recommend ordering Shiekh On The Level ($20) – an exotic blend of Turkish black tea, gin sour and a hint of fresh cardamom, topped with a speared and torched Turkish delight for that sweet finish.
The Spiffy Dapper
Address: 73 Amoy Street Second Floor, Singapore 069892
Opening Hours: Mon – Fri: 5PM-late, Sat and Sun: 6PM-late
Telephone: 8742 8908
4. Don't Tell Mama – Whimsical wonderland with soju- and beer-topped drinks
If you find yourself along the Tanjong Pagar stretch of Little Korea looking to unwind, step into Don't Tell Mama. At eye-level, the bar looks like any ordinary Korean drinking house with its modern industrial and rustic elements.
Look up, that's where the magic happens. Foliage creeps down the walls, suspended galaxy-printed umbrellas make up your starry night sky, and an actual tree stands in the middle of the bar. This Korean cafe-bar marries modern industrial and whimsical to create an indoor, al-fresco atmosphere that's casual yet other-worldly.
Clockwise: Lychee Sojurita, Pink Guava Sojurita, Mango Makgeolli, Bulgogi Pancake Lotus Fries. 
The drinks menu is everything that we love about Korean bars with a Mexican twist. Instead of the beer-topped margaritas you're used to, DTMM serves up everything from fruity Sojuritas ($25) and Beeritas ($22) to fruit soju cocktails, wine and shooters.
And to line your stomach before all the alcohol, their food menu consists of Korean fusion dishes like their Bulgogi Pancake, Fried Chicken Gizzards and Lotus Fries.
Don't Tell Mama
Address: 52 Tanjong Pagar Road, Singapore 088473
Opening Hours: Mon – Thu: 5.30PM-2AM, Fri and Sat: 5.30PM-3AM, Closed on Sun
Telephone: 9066 3251

5. Gibson Cocktail Bar – Vintage glamour and classic cocktails
This hideaway above Bukit Pasoh's Humpback restaurant is all things vintage glamour with a side of quirky fun. The interior of Gibson charms with its tinted glass backdrop, retro colour palette and marble table tops.
Unlike the gastronomical, over-the-top cocktails served up by other bars, the Gibson sticks to tradition. Classic and elegant, each and every drafted cocktail draws its inspiration from around the region uses only the finest ingredients.
You've got to try their namesake, The Gibson (left) an umami-popping concoction of Roku Gin and specially commissioned Ginjo Sake-Vermouth that's served alongside an intensely flavourful trio of condiments – a smoked quail's egg, a pickled onion and wasabi leaves.
For something a little more refreshing, go for the Urban Farmer (right) – a medley of Chinese wormwood-infused botanist gin, Indian borage, cologne mint, lemon, and tonic water.
Gibson Cocktail Bar
Address: 2nd Floor, 20 Bukit Pasoh Road, Singapore 089834
Opening Hours: Mon – Thu: 6PM-1AM, Fri and Sat: 6PM-2AM, Closed on Sun
Telephone: 9114 8385
6. The Other Room – A prohibition-themed bar hidden inside Marriot Hotel
Hidden slightly off to the side of the lobby of Marriot Hotel is a secret door that leads to The Other Room, a glamorous yet unpretentious prohibition-themed bar.
The dark small space, gold accents and illuminated bar evoke a certain rugged elegance of the 1920s and the many oak casks around the room tell of the bar's in-house casking process that uses everything from spices and roots to fruits and wood to infuse flavour and add dimension to their spirits.
The 1928 – a take on the Lucien Gaudin – is served up in an empty frosted glass with your tipple cleverly concealed in a piece of Literature. 
Helmed by the highly acclaimed Dario Knox, each and every vintage drink on their menu pays tribute to a moment in history with the oldest cocktail dating all the way back to the 1960s.
Left to right: Carnaval – a spin on the classic Pisco Sour, Black US Angus sliced steak served with a ponzu dipping sauce, and Midnight In Paris
And as an extension of Marriot's unrivalled hospitality, a welcome drink in the form of a dropper bottle filled with espresso martini is served the minute you settle in to get you all warmed up as you decide on your poison for the evening.
The Other Room
Address: 320 Orchard Road, #01-05 Marriott Tang Plaza Hotel, Singapore 238865
Opening Hours: Mon – Thu: 6PM-3AM, Fri and Sat: 6PM-4AM, Closed on Sun
Telephone: 6100 7778 / 8300 6085
---
7. Junior The Pocket Bar – A New Orleans-themed pocket speakeasy in the CBD
---
Behind this 16-seater pocket bar, are the same folks behind the speakeasy 28 Hong Kong Street and The Proof Collective. You'll find Junior The Pocket Bar's nondescript entrance down a back alley with only a small white magnolia signboard marking its existence.
The most intriguing thing about Junior is the fact that concept-wise, their theme rotates every 6 months with a new original theme taking front and centre. Its current theme – New Orleans – advocates the cuisine, culture and sinful debaucherous fun of New Orleans in the 18th-19th century.
Their current menu features classics like the Truffled Sazerac, the iconic Ramos Gin Fizz and The Indian Chief – a Mardi Gras-inspired twist on the usual Whisky Sour. And if you're feeling peckish, order up a serving of their jambalaya, a famous Louisiana dish of meat, rice and vegetables.
Junior The Pocket Bar
Address: 43 Tanjong Pagar Road, Singapore 088464
Opening Hours: Mon – Sat: 6PM-12AM, Closed on Sun
Telephone: 8121 1462
---
Countdown to the weekend with Casio G-STEEL
---
So whether you're gearing up for an evening of bar-hopping or looking for a little novelty for that added buzz, this list of themed bars will be your guide to a fantastic boozy evening. Feel free to cache any of them to your list of favourites, I know I did. Don't forget that most of the bars on this list require a little bit of dressing up, so don't show up in shorts and sandals and expect to gain entry.
On the lookout for a practical piece of arm candy to complete the outfit in your head? Here are some reasons why you should have G-SHOCK G-STEEL's newest release in your watch collection.
G-SHOCK G-STEEL GST-B100-1A features a urethane band
If there's one thing we know about CASIO G-SHOCK watches, it's that they are infamously hardy and functional. The newest GSTEEL series of watches takes the practicality that we know and love and gives it a facelift to give you seriously good-looking watches that'll take you from suit to street.
The G-SHOCK G-STEEL GST-B100D-1A features a stainless steel band
Unlike the existing GSTEEL models, the latest GST-B100-1A ($499), GST-B100D-1A ($609), GST-B100D-1A9DR ($609), and special edition GST-B100XA-1A ($959) all come with analog chronograph watch faces, a solar panel rechargeable battery and high luminosity LED lights.
The G-SHOCK G-STEEL GST-B100XA-1A sports a carbon bezel and is made with state-of-the-art materials and technology
They also come with an updated guard structure that features a double-layered bezel construction of hybrid resin and stainless steel for a thinner, more wearable finish and increased shock absorption.
Built-in bluetooth also allows you to seamlessly connect your watch and smartphone with a single press of a button thanks to CASIO's Connected Engine. This function also allows you to quickly set alarms, control your timer, correct your watch hand alignment and swap home and city times all through the use of a mobile app.
Image credit: CASIO G-SHOCK
You can also use this same function to gain access to 300 World Time cities from an internet time server so you'll never have to worry about the time on your watch being inaccurate or changing it when you arrive in a different country. Watch the app in action here.
Also check out:
---
This post was brought to you by CASIO G-SHOCK.
Photo credit: Adria Tham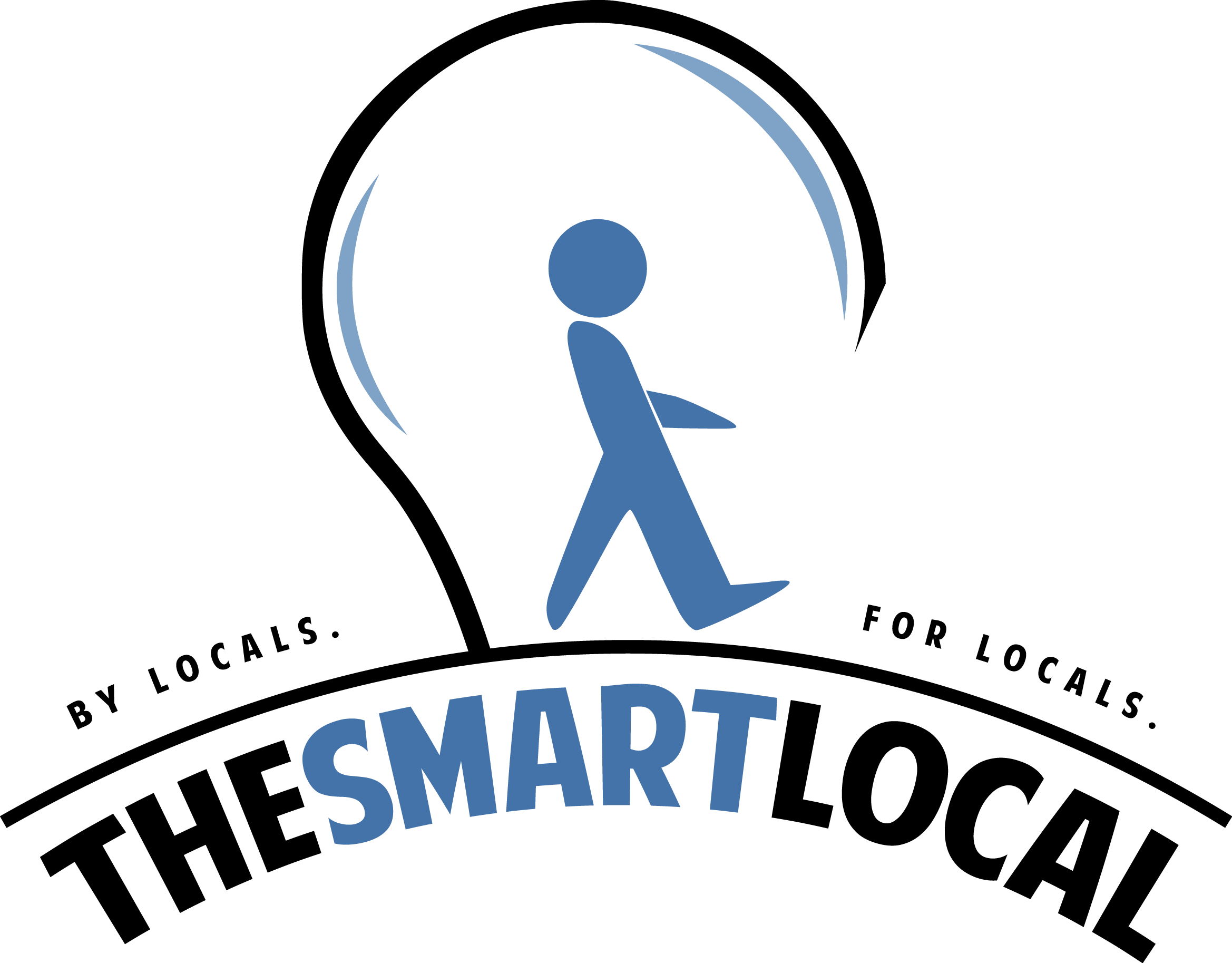 Drop us your email so you won't miss the latest news.