Restaurants in CBD with calorie count menus
Image adapted from: @foodieqdee
Count the memories, not the calories sounds catchy, but this mantra can get hard to live by when trying to stay healthy.
So enter the grand plan of monitoring your calorie intake, which can be a tedious process. But hey, there's no need to painfully estimate how many calories there are in each and every dish when they're already printed on the menu for you! Here are 6 restaurants in Singapore with calorie-count inclusive menus:
1. YOLO Food
Image credit: @inbetweenjaegerbombs
There are two kinds of extreme eaters in the world – those who binge on junk food all day as if there's no tomorrow, and the fitspos who fuel themselves up with the healthiest foods they can find. If you're leaning towards the latter, we say go for YOLO Food.
From left to right: Cauliflower "Fried" Rice with Chicken and Veggies (300 calories), Tomato Soup with Chicken, Avocado and Beans (320 calories), Coconut Chicken with Brown Rice and Veggies (580 calories), Miso Salmon with Quinoa and Asian Greens (590 calories). Image credit: YOLO Food
If you're new to calorie counting, let YOLO Food do the homework for you. Based on your recommended calorie intake (calculated using your age, height, weight, gender, and active level) the good folks here can also recommend suitable meal combos for you.
There's also the option to create your own meal. Pick your preferred choice of protein, sides, topping and sauce – the calorie count for each individual ingredient is given! For instance, sides like Peranakan Veggie Curry and Quinoa are both 180 kcal each, and proteins like Teriyaki Chicken and Herb Chicken are 230 kcal.
Check out their calorie count menu here.
YOLO Food
Icon Village
Address: 12 Gopeng Street, #01-01
Telephone: 6221 3029
Star Vista
Address: #01-48, 1 Vista Exchange Green
Telephone: 6694 0612
2. Sushi Burrito
Image credit: @lahveena
Sushi's great, and so are burritos. Put these two food concepts together and ta da, we get Sushi Burrito. And while a burrito-sized sushi means it's packed with more yummy fillings, you don't have to feel guilty about eating it. Using only fresh vegetables and unprocessed meat, these supersized sushi rolls make a novel, healthy treat.
Tip: Have your sushi burritos even healthier than they are by asking for less sauce. This will reduce your order by 10-48 kcal, depending on your order.
Image credit: @headsareintheclouds
One of their top picks is the Crabby Crunch Sushi Burrito ($7.50/half roll), which has 280 kcal and comes packed with soft shell crab, naruto maki, and avocado.
Besides sushi burritos, they also offer Japanese salads such as Salmon Sashimi Salad (250 kcal, $7.90) and ramen like The Volcano Ramen – piping hot noodles topped with a spicy minced meat mix (297 kcal, $8.90).
Sushi Burrito
Changi Airport:
Address: 80 Airport Boulevard, #02-K11, Changi Airport Terminal 1, Departure Transit Lounge West, Singapore 819642
Telephone: 6543 6860
Opening hours: 6AM-12AM
Tanjong Pagar:
Address: 100 Tras Street, #01-06, 100AM Shopping Mall (beside Amara Hotel), Singapore 079027
Telephone: 6543 6860
Opening hours: 11AM-10PM
3. DoSiRak
Image credit: @veggiexplorer
With all things Korean being the craze these days, it's no wonder that Korean food has also been the centre of attention. But don't mistake DoSiRak as just another fad – this Korean eatery gives the classic bibimbap a twist with its shaker-style meals. The best part? All their meals are under 500 calories.
Bulgogi beef with soba noodles. Image credit: @foodcomma.sg
It's choices aplenty at DoSiRak, and whatever you'd like to include in your bibimbap mix is up to you. Here are some of our favourites:
Vegetarians: Avocado and Sweet Potato, Pumpkin Tofu
Pescararians: Seared Tuna and Cured Salmon
Meat-lovers: Beef Bulgogi, Spicy Chicken
They've also got a wide selection of sides ranging from kimchi and edamame to bean sprouts and chickpea. If you're overwhelmed by choices and just can't decide, there's a "let Omma (mother) decide" option. This will allow the chefs to recommend sides based on your selected main.
With each bibimbap totalling to less than 500 calories, you can go ahead and top off your dish with a satisfying onsen egg or extra beef bulgogi, guilt free! Aside from using the freshest ingredients, DoSiRak's sauces and kimchi are all made in-house too.
Check out their menu here.
DoSiRak
Address: 6A Shenton Way, OUE Downtown Gallery, #01-44, Singapore 068815
Opening hours: Mon-Fri: 11AM-3PM | Sat: 11AM-330PM (closed on Sundays)
4. Wheat Baumkuchen
Grilled salmon soba (10, 492 kcal). Image credit: @eatwithserinz
Office workers hustling hard in the CBD, your lunch break is a good time to keep your bodies strong and healthy by having a well-deserved rest, and by replenishing your energy with guilt-free food at Wheat Baumkuchen.
Their popular dishes include the Shredded Chicken Breast Soba ($8, 456 kcal) and the crowd-favourite Grilled Salmon Soba ($10, 492 kcal). Aside from soba, you can also choose to have your dish with brown rice – a healthier alternative to white rice. PM Lee approves.
Image credit: @suplinny
But if the chewy texture of brown rice doesn't suit your taste buds, Wheat Baumkuchen has recently started serving Bhutan Red Rice, which has softer grains and contains 10 times more antioxidants than brown rice.
Check out their calorie count menu here.
Wheat Baumkuchen
List of addresses, telephone numbers and opening hours here.
5. Guzman y Gomez
Image credit: @markymarcus999
Burritos, tacos, nachos, quesadillas – we often think of these as sinful, only deserving to be indulged in on cheat days. But at Guzman y Gomez, you can track the nutrients of your favourite Mexican dishes based on the how much calories you'd like to consume.
Sneak peek of their nutritional info chart. Image credit: Guzman y Gomez
In their detailed nutritional menu, Guzman y Gomez lists every possible combination you can get – from burrito bowl to mini burrito, down to the type of sauce and filling you chose.
Guzman y Gomez
List of addresses, telephone numbers and opening hours here.
6. Stuff'd
Image credit: @deevmi_s
The concept of Stuff'd is simple. Go for either a kebab, burrito, daily bowl, tacos, or quesadillas, and from a wide selection of nutritious ingredients, choose the ones you'd like your dish to go with.
Select your choice of main, base, toppings and sauces, and the total amount of calories and nutritional value of your dish will be automatically calculated for you. Image credit: Stuff'd
While there is no fixed combination, you can still check how many kcals the fillings contain and calculate the amount of calories you'll be consuming. You won't have to do the maths by yourself though. With their online calculator, they'll be calculated automatically.
Stuff'd
List of addresses here.
Keeping track of your diet
Maintaining a healthy diet is no easy task, but tasty food with an accessible calorie count menus make it much more of a breeze. And hey, just because you're feeling more health conscious doesn't mean you gotta cut down on your been cravings!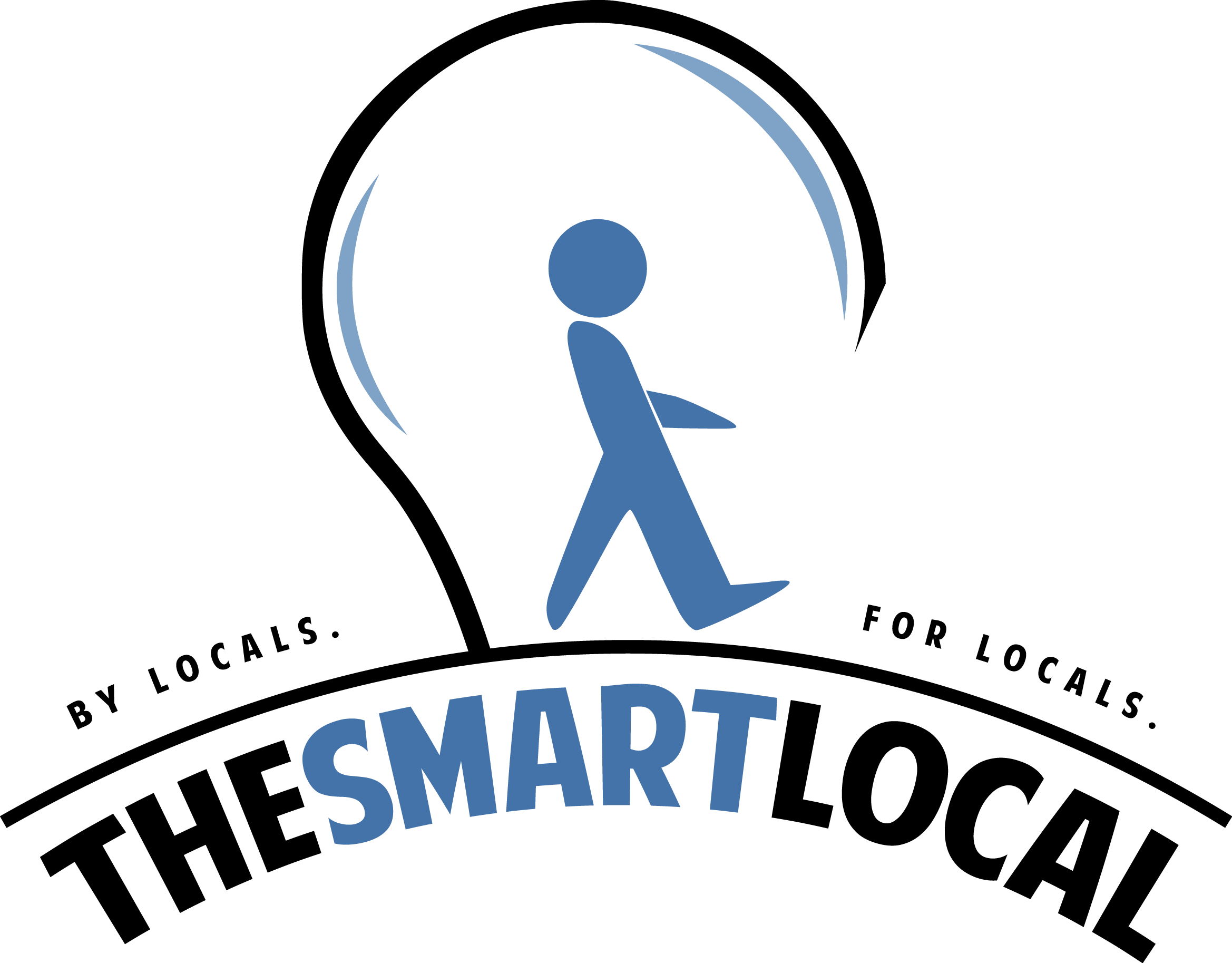 Drop us your email so you won't miss the latest news.