$5.30 deals for SG53
Image adapted from: HaveFun Karaoke
Deny it all you want, but being "auntie" is probably written in our DNA as Singaporeans – why else do so many of us go cray when there are sales and great deals abound? No need to be paiseh; We get you. Since Singapore is turning 53 this month, here are some super worth-it, $5.30 deals for us to celebrate SG53 with.
1. Cosmetics and skincare from The Face Shop
Jeju Aloe 99% Fresh Soothing Gel (U.P. $8.90)
Image credit: Mish Rendon
Korean skincare and cosmetic fanatics will be glad to know that The Face Shop is now selling some of their highly-raved products at the special price of $5.30 each. Among these are the popular Watery Tint (U.P. $8), and Bubble Bubble Foaming Cleanser (U.P. $8.90).
Note: Minimum purchase of 2 items required
Promotion period: Until 12 August 2018
Find out more about the products on offer here, and find an outlet near you here.
2. Pie slices at Windowsill Pies (U.P. $7-$8)
Image credit: @windowsillpies
Undisputedly, the best pies in Singapore can be found at Windowsill Pies – take it from a pastry snob who has tried confections from numerous cafes. For the entire month of August, their pie slices in all flavours are going at $5.30 (U.P. $7-$8) at both their Haji Lane and Thomson outlets.
Camp Symmetry
Image credit: @aokoibito
There's nothing I've had here that I didn't enjoy, but if you're a first-time patron, don't miss out on one of their best-sellers, Camp Symmetry (U.P. $8) – a white choc ganache pie topped with white truffle-infused cookie streusel and a mushroom-shaped meringue. Strawberry Lemon (U.P. $7) is a good choice too, if you enjoy tart flavours
Promotion period: Until 31 August 2018
Haji Lane outlet
Address: 17 Haji Lane, Singapore 189210
Opening hours: Tue-Thu and Sun: 11AM-8PM | Fri-Sat: 11AM-10PM (Closed on Mondays)
Thomson outlet
Address: 95 Soo Chow Walk, Singapore 575382
Opening hours: Tue-Thu: 11AM-10PM | Fri: 11AM-12AM | Sat: 10AM-12AM | Sun: 10AM-10PM (Closed on Mondays)
Telephone (both outlets): 9004 7827
Website
3. Norwegian beer from FiSK Market (U.P. $12)
Image adapted from: FiSK
Don't just stock up on regular beer for your National Day party at home – go for the Aegir Norwegian beers (U.P. $12) from FiSK Market, which are pretty rare in Singapore. From Amber Ale to Sitrus Pale Ale and Blonde Ale, there are plenty of choices for you to kick back with as you watch the Parade on TV.
Promotion period: 7-12 August 2018
4. Kaya Toast Churros from Lower East Side (U.P. $8 for normal churros)
Image credit: @lowereastside.sg
You know the classic Singaporean breakfast – kaya and a slab of butter kiapped between 2 slices of toast. Taqueria Lower East Side has put a twist on that and turned it into Kaya Toast Churros just in time for National Day. Their usual plain Churros with chocolate sauce go for $8, so take this chance to try the cheaper, localised version before it's gone.
Promotion period: Until 9 August 2018
Novena outlet
Address: 273 Thomson Road, Novena Gardens, #01-05, Singapore 307644
Opening hours: Mon-Thu and Sun: 11AM-3PM, 5PM-10.30PM | Fri-Sat: 11AM-1AM
Telephone: 6265 7662
Katong outlet
Address: 19 East Coast Road, Singapore 428746
Opening hours: Mon-Fri: 4PM-2AM | Sat: 11AM-2AM | Sun: 11AM-11PM
Telephone: 6348 1302
5. All mains at Thai Dynasty Makan (U.P. $5.90)
Pad Thai
Image credit: Thai Dynasty
Tuck into your Thai favourites like Basil Pork Rice, Pineapple Fried Rice, and Tom Yum Soup (U.P. $5.90 each) at JEM's Thai Dynasty Makan. Well, it might only be a 50-cent discount, but small savings are savings nonetheless. Besides, it's not everywhere you can find a good Thai meal for 5-odd bucks these days.
Check out their menu here.
Promotion period: Until 31 August 2018
Address: 50 Jurong Gateway Drive, JEM, #05-01, Singapore 608549
Opening hours: 5AM-11.30PM
6. Snow City entry for children (U.P. $18)
Image credit: @xmemoriez
We're in the thick of a heatwave right now, but that doesn't mean we can't experience the coolness of Winter. Head down to Snow City for family funtime with the kids, where they'll get to enjoy over 70% off entry (U.P. $18). Whizz down a snow slide, hide in an igloo, and have fun throwing snowballs at each other – it's a Winter wonderland!
Simply "like" Snow City's Facebook page and flash this post at the ticketing counter to enjoy the offer.
Promotion period: Until 31 August 2018
Address: 21 Jurong Town Hall Road, Singapore 609433
Opening hours: Daily, 10AM-6PM
Telephone: 6560 2306
7. 2nd large pizza at Spizza (U.P. $21-$23)
Image credit: @kaiei79
Ain't no party like a pizza party. One pizza simply isn't enough, so Spizza is letting you have your second 12" Large Pizza at $5.30, down from at least $21. Supposing you were to order the most expensive pizza at $23, you'll still get each of your 2 items at $14.15 after dividing the cost. Sweet.
The best news is that this deal is available for dine-in, takeaway, and delivery, so you can have your pizza anywhere you please. If you're ordering online, look under "Specials" or "Delivery Combos" under their e-menu to place your order.
Note: Pizza selection includes the following flavours: Anna, Barbara, Claudia, Donna, Elisa, Gina, Helena, Juliana, Laura, Quinta, Vittoria and Xandra.
Promotion period: Until 7 August 2018
Find an outlet near you here.
Website
8. Photo Mug from Photobook Moments (U.P. $30)
Image credit: Photobook Moments
If you're the kind to crack your head over what to get bae at the eleventh hour before your anniversary, take this chance to customise a Photo Mug from Photobook Moments in advance. Select your mug design of choice, upload your favourite couple photo, and they'll do the work for you. Be sure to use the promo code "NDP2018MUG" when checking out to enjoy this special discount that'll give you over 80% off!
They've got other National Day promotions including 53% off Photobooks – check them out here.
Promotion period: Until 31 August 2018
9. Dishes at Imperial Feast (U.P. $9-$16)
Image credit: @tiara_star
Imperial Feast is a Cantonese restaurant with a good selection of both seafood and meat dishes, including Crispy Pork Trotters ($5.80) and Cereal Prawns ($18). This August, when you spend a minimum of $20 at the eatery – which isn't a tall order to achieve – you'll get to enjoy the following at a mere $5.30:
Honey-Glazed Chicken Garlic Ribs (U.P. $16)
Imperial Feast Signature Fried Rice (U.P. $16)
Fragrant Crispy Prawns with Passion Fruit (U.P. $13)
Double-Boiled Seafood Soup with Black Garlic (U.P. $9)
Note: Max of 2 promotion dishes per table (max 4 on 9 Aug) with a minimum spending of $20 per table
Promotion period: Until 31 August 2018
Address: 48 Boon Lay Way, The Chevrons, #03-03, Singapore 609961
Opening hours: Daily, 11AM-2.30PM, 6PM-10PM
Telephone: 6794 4528
Find an outlet near you here.
Website
10. Shochu at Sakae Sushi (U.P. $8)
Image credit: Sakae Sushi SG
What's a sushi feast without some Japanese alcohol? Sakae Sushi is offering their Nanawarai Nanchara Hoi Shochu on the rocks (U.P. $8) at this discounted price for 5 days only, so hurry and make plans with your mates for some bonding over sashimi.
Promotion period: 8-12 August 2018
Find their list of outlets here.
Website
11. Karaoke with free-flow drinks and tidbits at HaveFun Karaoke (U.P. from $22 for 3h)
Classic Movies-themed room
Image credit: HaveFun Karaoke
HaveFun Karaoke is a family-friendly KTV conveniently located in town, with 28 aesthetically pleasing themed rooms to boot. For the whole of August, they're having a $5.30/hour, per pax promotion (U.P. from $22/3 hours) so you can sing your heart out – all while enjoying free-flow soft drinks and tidbits.
Their soft drinks like Coke, Soda Apple, and Fanta Orange usually go for $8.90/bottle, so this deal is one not to miss.
Simply "like" HaveFun Karaoke's Facebook page and share this post publicly to redeem the offer.
Note: Valid only from Mon-Fri, 12PM-8PM (except PHs and Eves of PHs)
Promotion period: Until 31 August 2018
Bugis outlet
Address: 470 North Bridge Road, Bugis Cube, #06-00, Singapore 188735
Opening hours: Daily, 12PM-3AM
Telephone: 6837 0591
Orchard outlet
Address: 313 Orchard Road, 313@Somerset, #04-25, Singapore 238895
Opening hours: Daily, 12PM-5.30AM
Telephone: 6513 3230
12. Rendang and Hainanese Tendergrill burger meals at Burger King
Image credit: @burgerkingsg
The Rendang Beef/Chicken burger from Burger King has been a big hit since it was first released years ago – and BK has since been playing with our feelings by repeatedly making it a seasonal item. Well, it's back once more, along with the Hainanese Tendergrill Chicken burger, so you can sink your teeth into these fusion flavours…before they go *poof* from menus again.
With this timely comeback, you get to enjoy one of the 2 locally-inspired burgers with a drink and fries for $5.30 (U.P. $7.95) from now till 10 August.
Promotion period: Until 10 August 2018
Find an outlet near you by keying in your postal code here.
National Day 2018 promotions in Singapore
Kiasu-ism is a binding trait which many of us Singaporeans have – so share these deals with your fellow bargain-hunting friends and go be auntie together as you cross all these off your list throughout the month.
If you're looking for activities to enjoy during the National Day public holiday, check out our compilation of fun events in August here.
For more sweet deals, check out our other August lobangs articles here: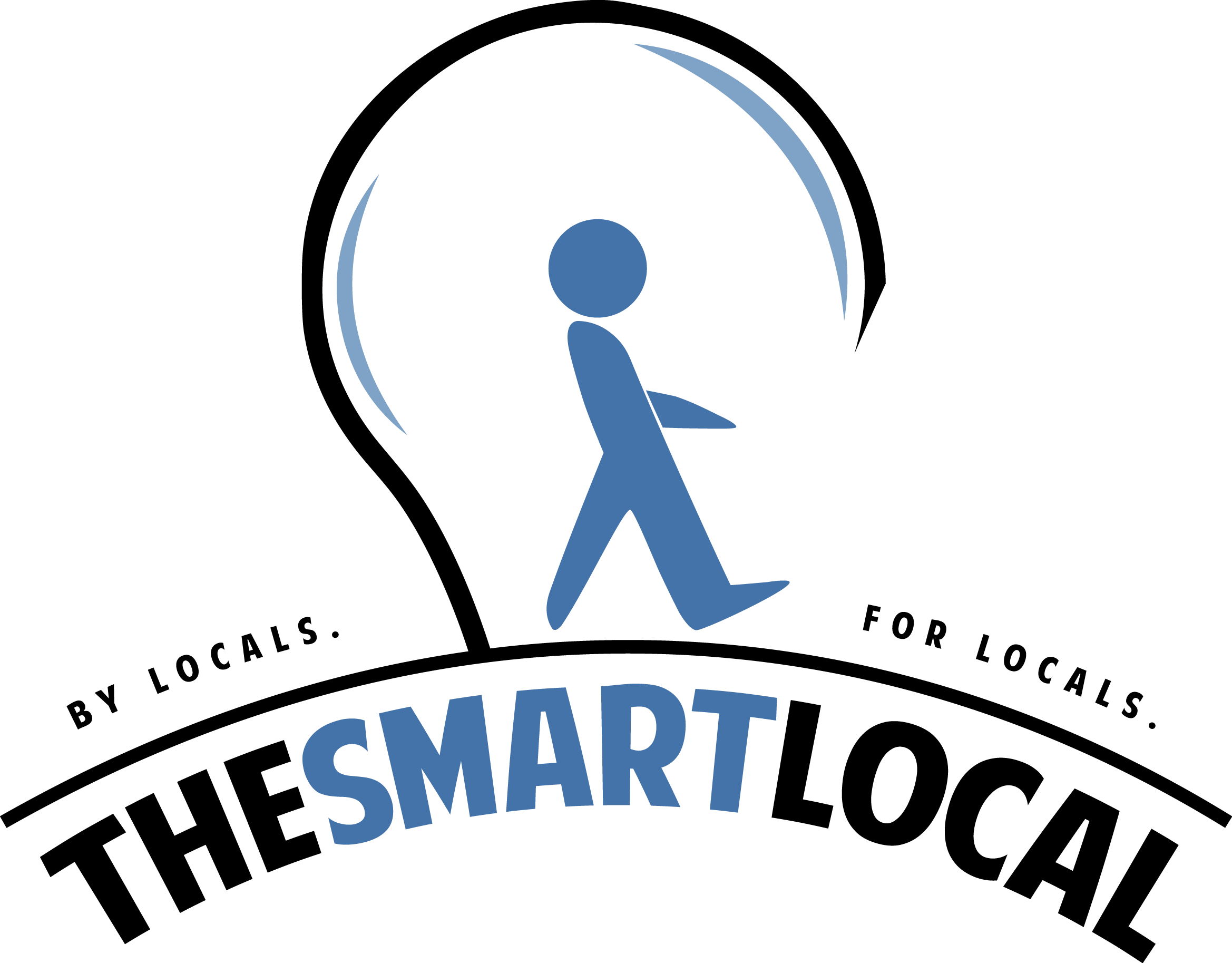 Drop us your email so you won't miss the latest news.