Best deals in Singapore for August 2018
Image adapted from: Feast At East Buffet Restaurant
It's our nation's 53rd birthday this month, and we've got every reason to celebrate. Other than the festivities leading up to the big day, and camping to watch fireworks on the 9th, here's something else to look forward to during this period: oodles of good deals. Singaporeans love discounts more than anything, so in our true national spirit, here are the best promotions rounded up for August 2018.
1. 1-for-1 ice cream at Ben & Jerry's
Image credit: @mtnmoonbeam
In celebration of International Friendship Day, Ben & Jerry's will be letting you enjoy 1-for-1 single scoops for ALL their ice cream flavours – this includes all-time favourites like Chocolate Chip Cookie Dough, New York Super Fudge Chunk, and the new dairy-free Caramel Almond Brittle. The deal will be running on 5 August only, so chope your bestie for the date now!
Find out how to get in on the deal here.
Promotion period: 5 August 2018
2. $5.30 off all a la carte pastas at PastaMania
Laksa Seafood Pasta (U.P. $12.90)
Image credit: @cheerstojoyce
PastaMania's got your carby cravings covered this month with $5.30 off all a la carte pastas. With this deal, you'll definitely be paying less than $10 for your meal – or even less than $5 depending on what you order. Let's say you go for a Cheesy Crumble Chicken Ham, which normally costs $8.90 – you'll be paying just $3.60 in the end!
Note: Offer not valid at PastaMania at SMU, Viva Business Park, Hillion Mall, Ang Mo Kio Delivery Hub and Changi Airport Terminal 3
Promotion period: Every Monday till 6 August 2018
Find an outlet near you here.
3. 1-for-1 fine dining sets at Resorts World Sentosa
A sample of what you might find at Fratelli Trattoria
Image credit: Resorts World Sentosa
Spend some quality time with your partner this N-Day public hol with a 1-for-1 full-course meals at RWS' swanky fine dining restaurants. Whether you're a fan of European cuisine or prefer Asian flavours, there's something for everyone at the following participating restaurants (click to view menus):
The 3-course lunch set at Forest costs just $46 before discount, which means you'll be paying from just $23 per person! It doesn't get any more affordable than this.
Promotion period: 9 August 2018
The promotion is valid for both lunch and dinner sets, but be sure to make a reservation as spots are limited. Find out more here.
4. Get your second drink for $1 at Oh Cha Cha
Image credit: @perlistic
When tea kiosks sell their drinks at an average of $4 to $5 these days, I often have to think twice before treating myself. But that won't be the case with Oh Cha Cha's National Day promotion – where any purchase of Matcha Latte Tofu Tea, Jinfeng Tea with Fresh Fruit, Milk Chocolate Tofu Tea, or Tie Guan Yin Tofu Tea will let you enjoy one of the following at just $1:
Peach Milk Tea
Jin Xuan Tofu Tea
Milk Green Tea
Red Milk Tea
This is almost akin to a 1-for-1 deal, so grab a buddy and enjoy your beverages together!
Promotion period:Until 9 August 2018
Yishun outlet
Address: 930 Yishun Avenue 2, Northpoint City, #01-01, Singapore 769098
Opening hours: 10AM-10PM
Tampines outlet
Address: 10 Tampines Central 1, Tampines 1, #B1-K16, Singapore 529536
Opening hours:10AM-10PM
5. 50% off Maguro Sushi platter at Tsukiji Sushi Takewaka
Image credit: JPassport
Good quality sashimi, as we all know, doesn't come cheap. But you don't have to be "eating grass" for the rest of the month after indulging in Tsukiji Sushi Takewaka's Assorted Special Maguro Sushi – 'cause it's currently going at a very affordable $32 (U.P. $64).
You'll be getting a decadent platter of 7 pieces of sushi (4 types), with negitoro maki thrown into the mix. The tuna used is flown in from Japan so you can expect it to be top-grade and uber fresh.
Aburi Maguro
Image credit: Tsukiji Sushi Takewaka
On top of that, they're also having a Special Maguro Aburi deal where 4 pieces of blowtorched tuna sushi are going at $14.30 down from $29.60 – that's over $15 in savings!
Get your coupons here.
Promotion period: Until 15 August 2018
Address: 435 Orchard Road, Wisma Atria, #04-43 Singapore 238877
Opening hours: Daily, 11AM-10PM
Telephone: 6262 3247
Website
6. Buy-5-get-3-free bracelet charms at Her Jewellery
Image credit: @herjewellery_official
Need an excuse to pamper your lady (or yourself)? Her Jewellery's buy-5-get-3-free bracelet charm promotion is it. At $10 for a plain bracelet and $2 for single charms, these are already super affordable to begin with – judging by how they look as elegant as Pandora's. With the promo, you'll be getting each charm at just $1.25, and will have enough to nicely fill up the band.
Image credit: Her Jewellery
Promotion period:Until 9 August 2018
Address: 60 Albert Street, OG Albert Complex, Singapore 189969
Website
7. 1-for-1 Kirin Beer at Hokkaido Izakaya and Ginza Anzu
Image credit: @medsrn0430
There's nothing more refreshing than some light, easy-to-drink Kirin – one of the most popular beer brands in Japan. From now till 15 August, both Ginza Anzu and Hokkaido Izakaya at Wisma Atria's Japan Food Town are offering 1-for-1 Kirin. For a rough gauge of prices – a 500ml glass at the latter restaurant will go at just $7.50 after discount.
Get your coupons for Ginza Anzu here, and Hokkaido Izakaya here.
Promotion period: Until 15 August 2018
Hokkaido Izakaya
Address: 435 Orchard Road, Wisma Atria Shopping Centre, #04-51, Singapore 238877
Opening hours: Mon-Fri: 11.30AM-11PM | Sat-Sun: 11AM-11PM
Telephone: 6262 3461
Website
Ginza Anzu
Address: 435 Orchard Road, Wisma Atria Shopping Centre, #04-39/54, Singapore 238877
Opening hours: Daily, 11.30AM-9.45PM
Telephone: 6262 3408
Website
8. 1-for-1 Salted Gula Melaka Heaven ice cream at Swensen's
Image credit: @isabelng28
Seeing as it's Singapore's month, it only makes sense to go for all things local in August. So head down to Swensen's with a pal and dig into a Salted Gula Melaka Heaven with Kit Kat Bites ice cream at sweet 1-for-1 prices (U.P. $11.80).
Get your coupon here.
Promotion period: Until 30 September 2018
Find their list of outlets here.
9. All-you-can-eat pizza, breadsticks, and soup at Pizza Hut
Image credit: @pizzahut_sg
For those who didn't manage to make time for the Pizza Buffet Fiesta at Pizza Hut last month, now's your last chance to do so. From $19.85, you'll get to stuff yourself with a free-flow of pizza, breadsticks, and soup of the day. Each person is also entitled to 1 free soft drink.
Make your reservation here.
Promotion period: Until 26 August 2018
Refer to their Facebook post for the full list of participating outlets
Buffet timings: Mon-Fri: 6.15PM-7.45PM, 8PM-9.30PM | Sat and Sun: 4.30PM-6PM, 6.15PM-7.45PM, 8PM-9.30PM
Buffet prices: Weekdays: $19.85 for adults, 12.80 for children | Weekends: $22.20 for adults, $15.15 for children
10. 50% off buffets at Grand Mecure Singapore Roxy's Feast@East
Image credit: Feast At East Buffet Restaurant
Food is a huge part of our national identity – and Feast@East Buffet Restaurant at Grand Mercure Singapore Roxy will have you tucking into a sumptuous buffet spread of our local faves at a whopping 50% off (U.P. $46 for lunch, $51 for dinner). Other than dishes like Laksa, Chilli Crab, and Kueh Pie Tee, there will be a selection of fresh seafood on ice and desserts to look forward to as well.
This promo will run on 9 August and every Wednesday from now till 2 September. Head down on National Day itself to enjoy a live screening of the NDP as you dine. Make a reservation before spaces run out!
Promotion period: 9 August and every Wednesday till 2 September 2018
Address: 50 East Coast Road, Grand Mercure Singapore Roxy, Level 3, Singapore 428769
Opening hours: Daily, 12PM-3PM, 6PM-10PM
Telephone: 6340 5665
Website
11. 10pcs Chicken for $15 at KFC (U.P. $31)
Image credit: @kfc_sg
If you're gathering around the TV with the family for a cosy NDP-viewing session, go all out dabao some comfort fried chicken for the occasion. Thanks to KFC's coupons, you can get their 10-piece Chicken for just $15 (U.P. $31), which means just $1.50 per piece!
Alternatively, there are Zinger Meals – with 1 Zinger burger, 1 regular Whipped Potato, and 1 regular Sjora – going for $5.30 (U.P. $9.90).
Get your coupons here.
Promotion period: Until 30 September 2018
12. 2 free Yogurt Soda drinks at Patbingsoo
Image credit: @eatis__life
Korean eatery Patbingsoo is getting into the National Day spirit with their Yogurt Soda Drinks in Strawberry and Lychee – in the very apt colours of red and white. You can get these for absolutely free with any purchase, so if you're craving some Korean nosh, you might as well fulfill your tummy's demands there.
Promotion period: Until 12 August 2018
Find their list of outlets here.
Food and shopping promotions in August 2018
Food is the greatest passion of many Singaporeans – so it's just as fitting that this month's deals are mostly gastronomy-related. My tummy is ready, and I bet yours is too.
For ideas on things to do in Singapore this month – including the Singapore Night Festival and a silent disco – check out our article here. And if you'd like to try your hand at winning NDP tickets, find out how to do so with a cute game here.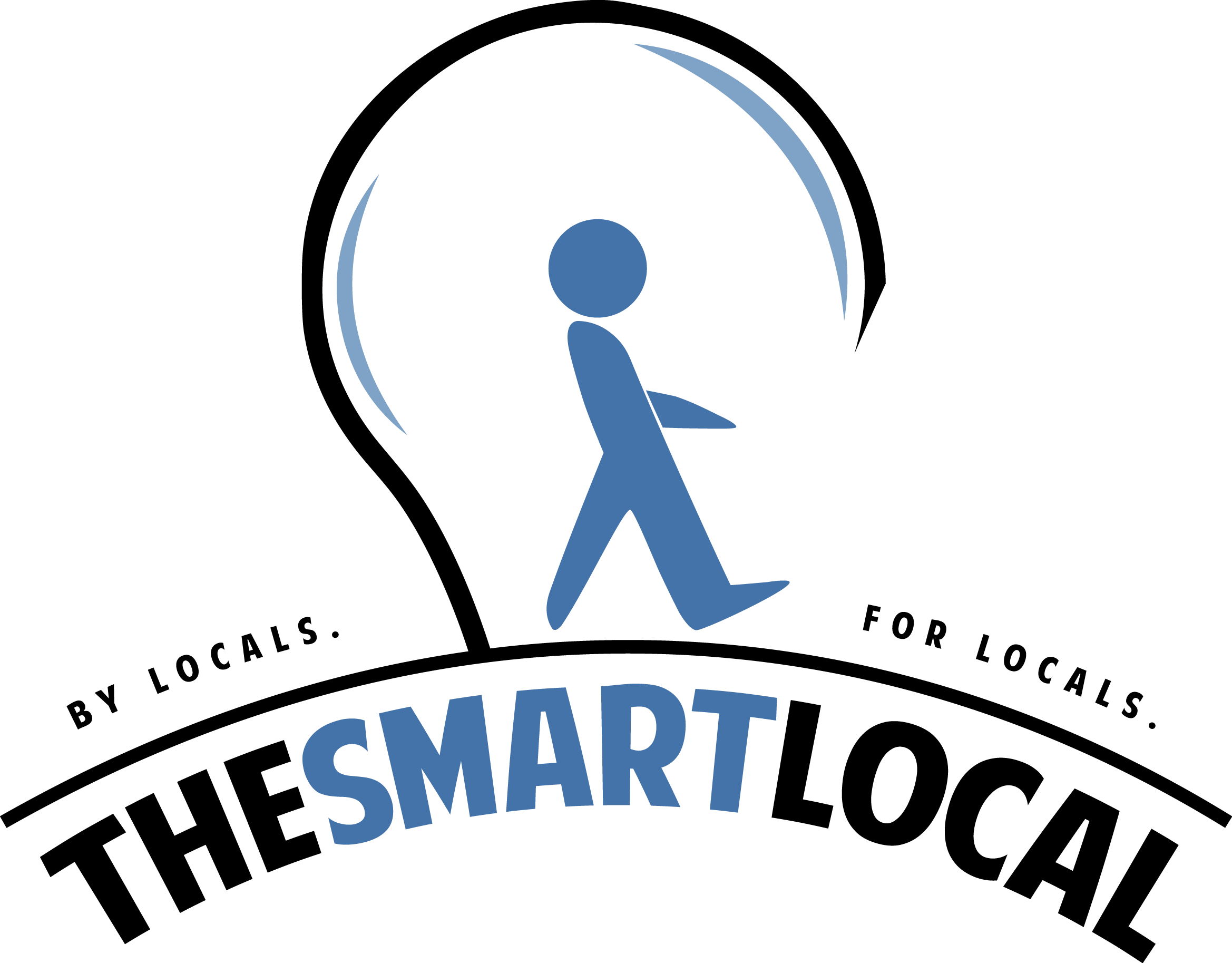 Drop us your email so you won't miss the latest news.