Hidden Bars in Singapore's CBD
For 8 hours a day, 5 days a week, most of us are cooped up behind a computer screen, working our way through the stresses of #adulting. Which is why it's totally necessary to blow off some steam with a drink or two alongside close company after one heck of a day.
And if you can't stand the sight of your colleagues at the same old bars with the same old beers in hand, here's a list of "secret clubhouses" around the CBD for you to dive off the radar and indulge in a well-earned cocktail.
1. The Secret Mermaid – American craft spirits
On Her: Louis Vuitton Petit Noe Epi shoulder bag ($765) from LuxeSTYLE by Maxi-Cash. .
A sushi and salad joint by day, The Secret Mermaid transforms into a closed-up "private" bar as the sun sets. Don't be fooled by the completely shut doors; you'd probably be able to catch a glimpse of their alcohol "library" peeking out from the top of their shutters, not to mention some rad 50s and 60s music spilling out from within.
Cosy describes the bar's interior all too well: about 25 people can fit inside comfortably – more, if you don't mind squeezing. We had a taste of some of the bar's signature cocktails: Raindrops on Roses ($18, non-happy hour), is a spruced up gin concoction that mixes coriander, cucumber bitters and pink peppercorns.
On Him: Omega Constellation Double Eagle ($ $2,710), Bvlgari B.Zero 1 ring ($1,285); On Her: Tiffany Elsa Perreti ring ($2,116), Cartier Ballon Bleu ($5,098) from LuxeSTYLE by Maxi-Cash. .
Their Mermaid Sour ($20) on the other hand, is a mix of whiskey and New York sours that has a deep sweetness thanks to its use of mulled wine syrup and Basement Bitters. You can get some light bites to accompany your drinks, such as Coconut Prawn Tacos ($12), Sriracha Chicken Wings ($12), and Oysters ($4).
How to get there: Look out for the huge black shutters and a little logo of a fish with legs, saying "push here."
Address: 10 Collyer Quay, B1-09, Ocean Financial Centre, 049315
Opening Hours: Mon-Fri 5PM-11PM (Closed Weekends)
Website
2. Ah Sam Cold Drink Stall – Hawker food with localised cocktails
If you've ever loved Chili Crab so much that you wished you could have it in a form other than food, then you're going to love what Ah Sam Cold Drink Stall has done to one of Singapore's most beloved dishes. Their famed Chili Crab cocktail ($24) is a novelty to look out for, but that's just scraping the surface of the local-inspired cocktails they churn out.
On Her:Tiffany T diamond bangle ($2,135), Rolex Lady Datejust ($8,629); On Him: Bvlgari  B.Zero 1 ring ($1,285), Panerai Luminor Marina 1950 ($7,300) from LuxeSTYLE by Maxi-Cash.  
A written menu doesn't exist, and neither do "official" names for their mixes, but you can get things like a Laksa-inspired cocktail or a Chendol martini ranging between $22 to $26. On our visit here, the bar presented us with a pleasantly fragrant and frothy Osmanthus Sour ($24) that infuses gin with herbal tea.
On Her: Louis Vuitton Pont Neuf Monogram Empreinte bag ($3,570) from LuxeSTYLE by Maxi-Cash.
The ambience is likewise localised, like an upscale coffee shop that, despite serving specialty cocktails, wouldn't mind if you arrived in shorts and slippers. Hawker food is offered on the menu throughout the night, featuring Singaporean favourites such as Hokkien Mee ($12) and Char Kuey Teow ($12).
How to get there: Snuggled next to a mini-mart, look for the bar's subtle signage and head up the stairs. On the first landing you'll find the old-fashioned localised watering hole.
Address: 60 Boat Quay, Singapore 049848
Opening Hours: Mon-Thur 6PM-12AM; Fri-Sat 6PM-2AM
Telephone: 6535 0838
Website
3. Operation Dagger – Literally an underground bar
If you were looking for the definition of unassuming, Operation Dagger's entrance would be it. Resembling a stairway that's under construction and leads down into a basement, the only way to know you're at the correct place is when you see the bar's symbol above the doorway.
As you enter the bar, the first thing you'll notice is a floating cloud of lightbulbs dominating the ceiling space. Beyond the bar you'll see shelves that look like a modern apothecary; in this case, I guess you could say it's the "medicine" that fuels well-deserved cocktails after work.
Wearing: Prada Saffiano shoulder bag, Omega Constellation My Choice ($4,044) and rose gold ring with amethyst from LuxeSTYLE by Maxi-Cash.
With a cocktail menu that changes every six months, you can expect some unusual concoctions to make an appearance. The Soapberry 2.0 ($25), for example, combines soured porridge (fermented oats), lychee, longan nectar and coconut, resulting in a tropical and fragrant palate. Why Try So Hard? ($25), on the other hand, is a Manhattan-like mix that combines strawberry cream and vinegar with caramel tea that is subtly sweet, perfect as a digestif after a meal.
Wearing: Bvlgari Cicladi earrings ($3,023), Tiffany Elsa Peretti Bean necklace ($1,421), rose gold ring with amethyst and Prada Saffiano shoulder bag from LuxeSTYLE by Maxi-Cash.
If you're feeling peckish here, you can also choose from a small menu of bar snacks, which include dishes like Banana Fritters ($10) and Steak Tartare ($24). If you're feeling adventurous you can do a food pairing Omakase ($95 for 3 Courses).
How to get there: To know if you're at the correct entrance, just look out for the unmarked door with six squares drawn on it.
Address: 7 Ann Siang Hill, #B1-01, Singapore 069791
Opening Hours: Tues-Weds 6PM-1AM; Thurs-Sat 6PM-12AM
Telephone: 6438 4057
Website
4. Mr Punch Public House – Basement bar below a toy museum
Tucked stealthily underneath MINT Museum of Toys, Mr Punch Public House's interior hits a nostalgic nerve as soon as you see it. It's as if you've stepped into an adolescent's room in the '60s, where colourful and quirky enamel posters dominate your line of sight.
This gastrobar features a menu of European cuisine. You can get a hearty meal of Glazed Short Ribs ($30) or Linguine Soft-Shell Crab ($26) before moving on to an evening of cocktails.
On Him: Rolex GMT Master II Batman, Cartier Maillon Panthere ring ($1,785); On Her: Bvlgari ring ($1,348 ), Tiffany T diamond bangle ($2,135), Cartier Ballon Bleu ($5,098) from LuxeSTYLE by Maxi-Cash. 
We tried the Hangman ($18), which uses Kraken Black Spiced Rum as its base and is served with a cinnamon stick that resembles a cigar. Don't be fooled by its intimidating appearance – the mix of Campari, orange and lime gives this sweet concoction a deep tropical flavour and is far from its bitter-looking first impression.
Lipton ($23) (left) is also a refreshing option on the menu, made from Earl Grey tea, Hendrick's Gin, triple sec, raspberry and fresh citrus. 
Carrying: Chanel tote bag from LuxeSTYLE by Maxi-Cash. 
How to get there: Just head to MINT Museum of Toys and down the staircase right beside the entrance.
Address: 26 Seah Street, Singapore 188382
Opening Hours: Mon-Thur 3PM-11.30PM; Fri 12PM-12AM; Sat 12PM-11.30PM (Closed Sundays)
Telephone: 8339 8966
Website
5. Catchfly – Underground bar with old world luxe
A basement bar that's only accessible via a "private" lift, Catchfly undoubtedly captures old world luxe. Besides the velvet-covered furniture, the gold accents and dark marble table surfaces that marks this place as pretty swanky. The bar itself edges on the more exclusive side of things, accommodating about 37 seated pax, and 50 standing at any one time.
With an extensive menu of cocktails, spirits and liqueur, you can get a good variety of different mixes for different preferences. The Self(ie) Adored ($23) for one, is a sweet, perfumy mix made with vodka, raspberry and elderflower liqueur that comes with a Polaroid photo of the people drinking it.
On Him: Cartier Santos 100 ($7,045), Cartier diamond ring ($4,031); On Her: Ring with diamonds and amethyst; Rolex Lady Datejust ($17,449) from LuxeSTYLE by Maxi-Cash. 
On the other hand, the Honey Badger ($22) is a mild rosemary infused bourbon and ginger mix, while the Choke and Smoke ($24) is a single malt scotch mixed with artichoke-based and bitter herbal liqueur, for those craving something much stronger.
You won't go hungry here either, as the bar offers a menu with main and sharing plates, such as the Trio of Kebab ($26) that comprises prawns, lamb and chicken kebabs, and a Duo of Mediterranean dips with pita chips ($14).
How to get there: After entering a passageway with Catchfly's signage, take the lift at the end of the hallway to the basement and it opens straight up to reveal the entire bar.
Address: 12 Ann Siang Rd, Basement 069692
Opening Hours: Tues-Thur 6PM-1AM; Fri-Sat 6PM-3AM (Closed Sun & Mon)
Telephone: 6222 7183
Website
6. Flagship – Cosy bar with rock n' roll vibes
Carrying: Louis Vuitton Alma Vernis bag from LuxeSTYLE by Maxi-Cash.
At street view, this bar doesn't reveal itself as it sits behind Humpback restaurant. You'll have to enter a glass door beside the restaurant and head down a corridor decorated with photo frames to find Flagship at the end.
There are over 100 types of whiskeys to choose from, amongst other liquors and spirits. Cocktails are also a highlight of the bar, where you can get some house favourites such as the refreshing, crisp Hendrick's Gin-based Elderflower Sour ($22).
On Him: Panerai Luminor Marina 1950 ($7,300), Cartier diamond ring  ($4,031); On Her: Diamond bracelet and ring, Hermes Cape Cod ($1,919) from LuxeSTYLE by Maxi-Cash.
We also tried an old fashioned Journey Of The West ($22), a deep concoction of bourbon infused with Japanese green tea and a Guinness reduction, which was served in a little glass medicine-like bottle.
You can pair these with some sharing plates of Fried Calamari ($17) or Mac 'n' Cheese Balls ($15), or go for a main such as a Maine Lobster Roll ($45).
Image credit: Google Maps
How to get there: Spot the office-like glass door next to Humpback restaurant.
Address: 20 Bukit Pasoh Rd, Singapore 089834
Opening Hours: Mon-Thur 6PM-1AM; Fri-Sat 6PM-2AM
Telephone: 9011 8304
Website
7. The Great Escape – Rooftop car park bar with an urban farm
If there's a bar that really makes an effort to hide itself, it's The Great Escape. Previously taking residence at Golden Mile Tower, this carpark bar has recently made its new home on the 11th floor of Shaw Towers. You won't find it marked on the directory of the building; just head up, turn right and head for the vintage caravans.
Wearing: Bvlgari Cicladi earrings ($3,023) and B.Zero 1 necklace ($1,838), Rolex Lady Datejust ($17,449) and Loewe Amazona 75 bag ($1,165) from LuxeSTYLE by Maxi-Cash. 
Beyond this you'll see that you're on a rooftop equipped with a DJ console, scattered sitting areas, and an urban farm complete with a makeshift "river" and, I kid you not, a chicken coop with actual chickens and ducks inside. All that plus a killer view of the city.
Wearing: Rose gold ring with amethyst, Rolex Lady Datejust ($17,449) from LuxeSTYLE by Maxi-Cash. 
That said, the vibe here is undoubtedly chill. The bar menu comprises options of standard liquor ($10) like gin, whiskey and vodka, to Kona beers on tap ($10) and bottled craft beers that include Darling Bone Crusher ($13) and Sxollie cider ($12).
Doubling as an event space, you can expect movie screenings every alternate week or so, as well as arts and crafts markets that roll around every so often.
How to get there: To find this bar, take the lift to the 11th floor car park and head towards your right. 
Address: 100 Beach Road, #11-00, Shaw Towers, 189702
Opening Hours: Fri-Sat 6PM-2AM; Sun 6PM-12AM (Closed Mon-Thur)
Website
Discover hidden bars in the CBD
Hidden bars are the ultimate "secret hideout" for de-stressing from work and treating yourself to a good drink or two. That sense of exclusivity coupled with your favourite cocktail is truly an exquisite way to wind down your day.
Wearing: Omega Constellation Eagle Double ($2,710) and Bvlgari B.Zero 1 ring ($1,285) from LuxeSTYLE by Maxi-Cash. 
If you're about to frequent these dapper hangout spots, you'll definitely appreciate the finer things in life. Just like CBD's best kept hidden bars, LuxeSTYLE by Maxi-Cash is a clever way to secretly treat yourself to high-quality items to snazz up that wardrobe without bursting your budget.
To accessorise with some signature branded pieces for your nights about town, check out  LuxeSTYLE by Maxi-Cash's offerings of pre-loved and unused luxury goods you can reward yourself with. Available at their physical outlets and their online store, you can get discounted prices on high-end brands like Louis Vuitton, Prada, Rolex and Bvlgari, to name a few.
Get discounted branded items at LuxeSTYLE by Maxi-Cash Pop-up Event
Treat yourself to that pre-loved and unused branded handbag, jewellery or timepiece you've always wanted by checking out LuxeSTYLE by Maxi-Cash's week-long pop-up store at Compass One. You can choose from the brands displayed on-site and even get up to 58% discount off these items!
Image credit: Maxi-Cash
Plus, If you've got some luxury goods of your own you wish to let go of, you can also head to the store's pop-up counter with your original purchase receipt and warranty card to get the best possible value.
LuxeSTYLE by Maxi-Cash Pop-Up Event
Venue: Compass One, Level 2 Atrium, 1 Sengkang Square, Singapore 545078
Date: 1st – 7th April 2019
Time: 9.30AM-9.30PM
---
This post was brought to you by LuxeSTYLE by Maxi-Cash.
Photography by Pichan Cruz.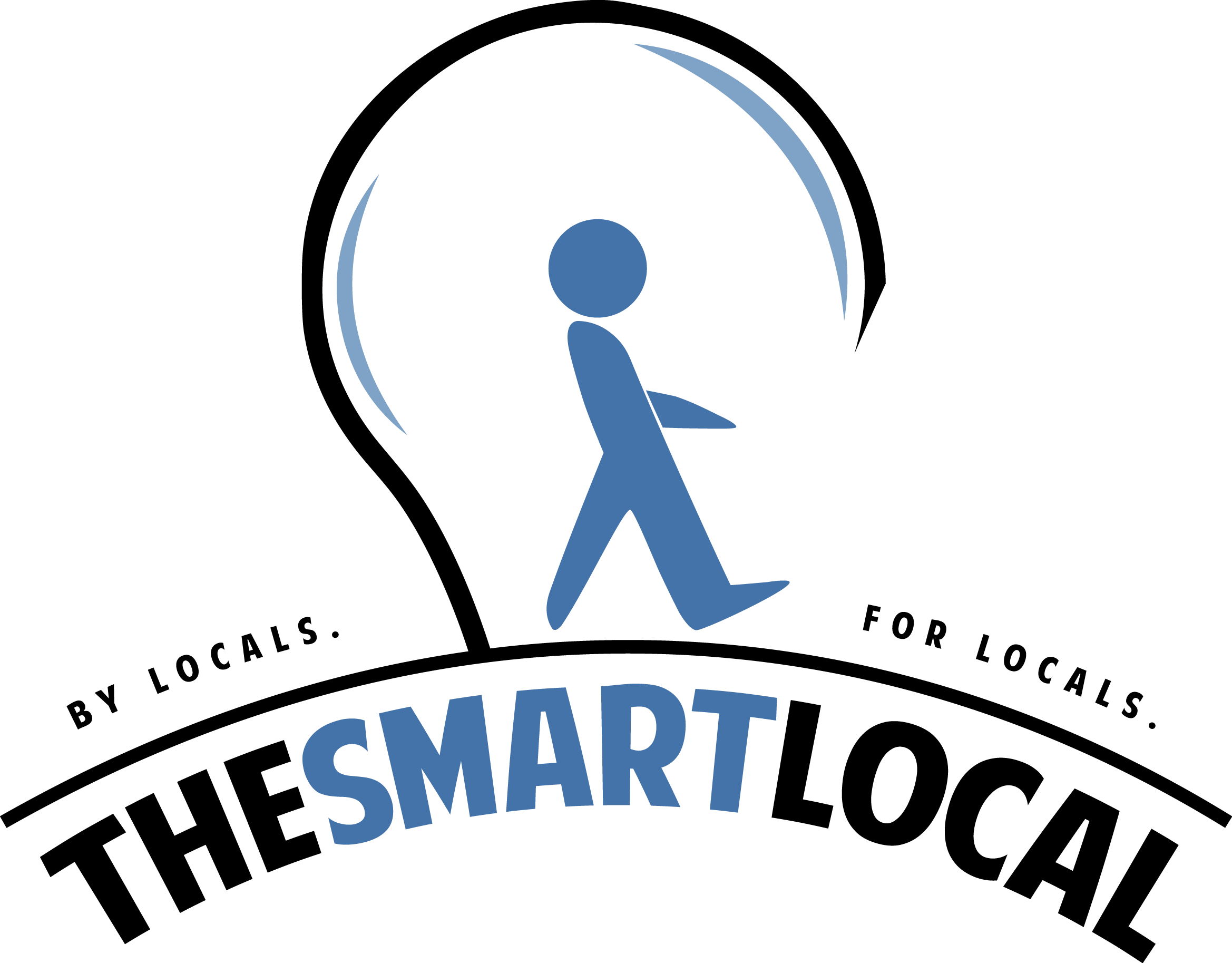 Drop us your email so you won't miss the latest news.