Secret hideouts in town
Singapore's nightlife scene has gotten almost too saturated with the plethora of clubs, bars and pubs. It's always down to the same few bars at the usual venues so much so that things are starting to get somewhat mundane.
Sure, a good night out with a bunch of nocturnal mates can be fun but discovering a brand new hangout spot always helps to make things a little more exciting.
There's something pretty cool about being the insider when it comes to the nightlife, introducing your friends to bars they've never heard of. Here are 10 of the hippest and most hidden bars in town, so obscure and secluded that you never knew they existed.
1. Ah Sam Cold Drink Stall
Source: Facebook
No you're not in a hawker centre, but in one of the up-and-coming bars in the Boat Quay District. Bartender Ah Sam keeps things undeniably Singaporean, with old-school decor like Khong Guan biscuit tins and latticed window grills.
Drinks are infused with local flavours like milo, pandan, and gula melaka. Pair these kopi alternatives with some Char Kway Teow or Hokkien mee served by 3rd generation hawker Edwin for a shioknight out.
Where: 60 Boat Quay, Singapore 049848
When: Mon – Sat: 6pm – midnight
2. The Spiffy Dapper
Source: RERG
Located right next to Ah Sam's, Spiffy Dapper is another hole-in-the-wall bar which radiates a 1920s Jazz Age atmosphere with its rustic interior. While its Indian-styled seats and dimly lit medieval-looking kerosene lamps help set the mood, Spiffy Dapper's honest, unpretentious and down-to-earth vibe is what grows on you most.
Look out for its impressive bespoke cocktail concoctions – I was sold with bartender George's creation with my order of a fruity tipple with a citrus zest. We hear their coffee (served in the day) is much to rave about too.
Where: Second Floor at 73 Amoy Street, Singapore 069892
When: Mon – Fri: 5pm till late
3. The Secret Mermaid
Source: Facebook
Operating as a salad bar by day, The Secret Mermaid transforms into a cocktail bar at the stroke of five in the evening. Elusively nestled away behind a nondescript industrial sliding door, it's too easy to miss this place. Lost? Look out for a quirky mermaid sign (she has a fish head and legs), and head on in.
Be awed by its industrial visual of black-clad metal and wood interior, and the well-stocked library-like shelves of hooch, featuring American crafts spirits including bizarre concoctions like Smoked Salmon Vodka, and bacon-flavoured Bakon Vodka.
Where: 10 Collyer Quay, B1-08 Ocean Financial Centre, Singapore 049315
When: Mon – Fri: 5-11pm
4. Horse's Mouth Bar
Locating this place is easy, but getting into the bar needs some work. The entrance to Horse's Mouth Bar is so well-concealed, you'll almost feel like a secret agent finding your way around. Start your mission by locating Uma Uma Ramen restaurant in the basement of Forum Shopping Mall. Look out for an electronic door which slides to reveal a flight of stairs. Descend upon arrival and you'll find yourself in the Horse's Mouth.
And I promise that's all you'll wreck your brains over. Your drink choices will be well-taken care of by the friendly bartenders.
Where: 583 Orchard Road, #B1-39 Forum The Shopping Mall, Singapore 238884
When: Mon – Thu: 6:00 pm – 12:00 am | Fri – Sat: 6:00 pm – 1:00 am
5. The Men's Room
No gender bias here – ladies are welcome all the same. Packaged as an old-fashioned English bar with low ceilings and broody dark wood, The Men's Room also provides a puff-friendly open air-deck by its back entrance.
Part of The Merry Men Collective, The Men's Room is all about bringing music and entertainment back to the bar scene. Enjoy your gin and whiskey with live bands and DJs throughout the week, featuring a rotating playlist consisting of music from the 80s and hip hop dance anthems.
Where: 13 North Canal Road
When: Mon-Sat: 5pm-midnight
6. Quaich Bar
Source: Facebook
With its impressive selection of whiskies hailed from all over the world, Quaich Bar is dubbed the bar to go for that amber nectar. The pioneer in Singapore's whiskey scene has since earned a name for itself as one of the best whisky bars in the world.
While veterans are making a beeline for some of its exquisite selections, newbies can get a quick introduction through their Master Blender Experience – the first whisky blending and bottling showcase in Singapore. Fret not though, if you're not a whiskey aficionado, Quaich Bar also has a nice selection of other alcoholic drinks like beer, cigars and some decent finger food.
Where: 390A Havelock Rd, Singapore 169664
When: Mon – Thu: 5:00 pm – 1:00 am | Fri – Sat: 5:00 pm – 2:00 am | Sun: 5:00 pm – 1:00 am
7. Manor Cocktail Room
Source: Facebook
Although Manor perches atop the uber happening Ann Siang Hill, it retains a sense of exclusivity and mystery, thanks to its elusive entrance tucked away in sister establishment, Zui Hong Lou.
Chesterfield sofas and defaced art murals adorn the polished dark walls, setting the scene for a classic gentleman's club, or perhaps a Cluedo feel. Bespoke cocktails are the norm here, so go ahead and be adventurous.
Where: 8 Ann Siang Hill
When: Mon – Thu: 6pm-1am | Fri – Sat: 5pm-2am
8. Bitters and Love
As another bar hidden behind an establishment, Bitters and Love keeps its presence discreet with a simple mailbox signboard. No menu? Don't sweat it. Some of the best bespoke cocktails in Singapore were conceived in this very premise, so you can enjoy some of the signature blends here.
Props to the bartenders for going the extra mile for drinks presentation, with a mini kaya toast on their Kaya Toast Cocktail. Mocktails also come in plastic baby bottles, taking a humourous jibe at teetotallers.
Where: 36 North Canal Rd, Singapore 059292
When: Mon – Thu: 6pm – midnight | Fri – Sat: 6pm – 2am
9. Maison Ikkoku
Source: Facebook
Maison Ikkoku is one of the easiest bar to locate – it didn't require climbing up shady flights of staircases, fishing out of alter egos, or hidden entrances. Just a simple, direct entrance. The cocktail bar is Maison Ikkoku's final instalment to its concept of a bar, java joint and a menswear boutique all in one.
Step two levels up from the cafe and enter a whole new realm – a semi-alfresco cocktail bar. Here it's all about artisanal mixes, sophisticated interiors and captivating scenery, where you can catch a breathtaking view of the sunset against the Kampong Glam neighborhood.
Where: 20 Kandahar Street Singapore 198885
When: Mon to Thur: 6pm – 1am | Fri, Sat, Eve of Public Holidays: 6pm – 2am
10. Orgo Restaurant & Bar
Short for Organic Chemistry, Orgo stays true to its name through the use of organic ingredients as much as possible, both in its mixes and grub. Need evidence? Mixologist Tomoyuki Kitazoe was seen plucking some herbs from the mini-garden outside the bar.
Things are kept fresh here with new cocktail concoctions conceived every few months, depending on seasonal availability of produce. Orgo takes things a notch higher with its sophisticated wall-less decor, ensuring that you get to take in the stunning view of Marina Bay Waterfront in its full glory.
Where: 8 Raffles Avenue, #04-01, Esplanade – Theatres on the Bay, Roof Terrace, Singapore 039802
When: 6 pm – 2am daily
Chillax with American Express
We have to thank American Express, who sussed out these bars for us to visit. They even provided us a shuttle bus to 'bar hop' over these places! The good news is this: you too can join in the fun with American Express' latest nightlife benefit, Chillax.
From now till 14 October 2015, you can enjoy a complimentary drink* at any of the above mentioned bars with the American Express® Platinum Reserve and Platinum Credit Card.
Other participating bars include The Pecking Order, :Pluck, Gem Bar, Zui Hong Lou, The Merry Men Kitchen + Bar and The Mad Men Attic Bar. Grab up to 2 friends and hop on the Chillax Bus on 8 November 2014 and visit the 16 bars!
*For terms and conditions and more information please visit the Chillax benefits page here. 
Other nightlife attractions in Singapore:
---
This post was brought to you by American Express.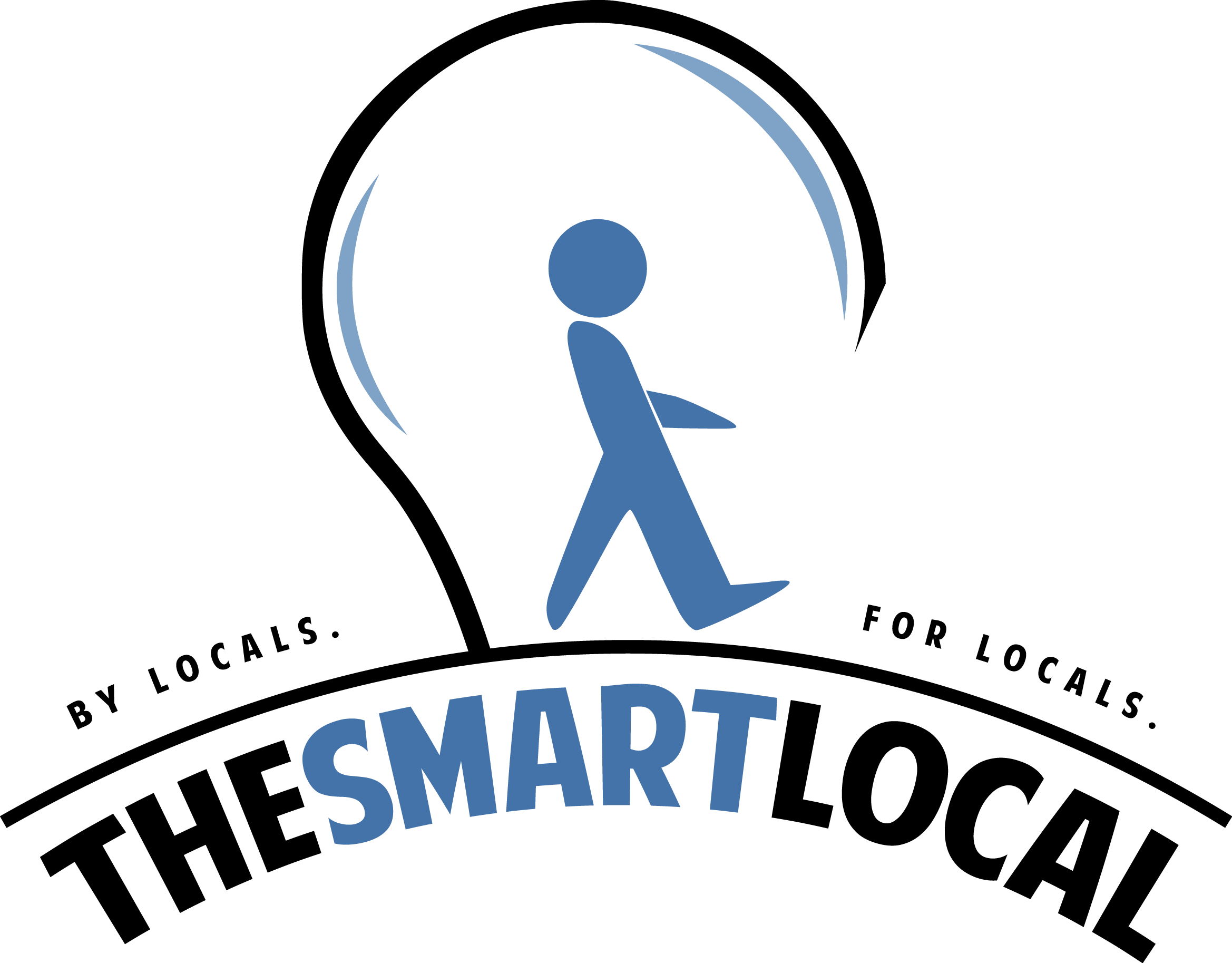 Drop us your email so you won't miss the latest news.