Cheap beer in the heartlands under $60
Image adapted from: 283 Cafe
We all need to unwind and have a beer with our kakis once in a while, though meeting in town is not always ideal when everyone's busy. The next best thing to do is to meet in the heartlands, convenient for friends who live within your area. You may be surprised to hear this, but there are no lack of neighbourhood watering holes either.
The greatest advantage about heading to most of these heartland bars is that you don't have to worry about being turned away after showing up in your most lupsup singlet, shorts and slippers. We've uncovered the following spots, so that your crew can get into chug, chug, chugging right away:
1. 88 Mustang – $55 Paulaner draft beer tower
Image source: 88 Mustang
Buffalo wings with Paulaner beer. Image source: @88.mustang
Though it's situated in a corner of the relatively new Greenwich V's food court, it's unlikely you'll overlook 88 Mustang from its distinctive wall mounting of a Ford's front bumper. A tower of Paulaner draft beer here goes for $55 all day, errday to alleviate those work woes of yours.
Garlic butter chicken chop. Image source: @88.mustang
Here, you can get a taste of good ol' American diner offerings such as steaks, ribs, chops and fish 'n chips. If your appetite needs taming, their affordably-priced Garlic Butter Chicken Chop ($7.50) with fries, rice and broccoli is sure to get you stuffed.
Address: 1 Seletar Road, #01-09/10 Greenwich V (inside Food Scholar), Singapore 807011
Opening hours: Mon 12NN – 9:30PM | Tue – Sun 12NN – 9:45PM
Telephone: 8135 2277
Website
2. Quench! Bistro & Bar – draught beer towers from $49 all day
Stella Artois beer tower. Image source: @bavkris
To sit back and take in nature while having a drink is one of many pleasures in life. Quench! Bistro & Bar harkens back to a simpler time with its close proximity to prawning and fishing ponds, and their all-day draught beer tower prices of $55 for 1 and $98 for 2 will be sure to quench your thirst.
Traditional laksa. Image source: Quench!
Adding on to the kampong feel of the place are homely dishes like Hometown Nasi Lemak ($9.90) and Traditional Laksa ($8.90). Better yet, free parking spots aplenty nearby mean that finding a place to park your ride won't be an issue.
Address: 81 Lorong Chencharu, #01-10 ORTO, Singapore 769198
Opening hours: Sun – Thu 11AM – 2AM | Fri – Sat 11AM – 3AM
Telephone: 6257 3657
Website
3. Obar – Tiger + Guiness Stout towers for $100 combined
Tiger and Guinness Stout towers for $100 combined! Image source: @frankieng_
Obar has several outlets scattered throughout Singapore, offering different forms of entertainment in each – such as karaoke and live music – to cater to varying preferences. A common theme though is that they all support local music so when the patriotic itch kicks in, pop by their nearest outlet to sing along at the top of your voice.
Image source: @obarponggol
You're bound to get thirsty and hungry after jiving to the live tunes, so order a one-for-one Tiger + Guinness Stout tower for $100 and Grilled Angus Beef ($24.80) to satiate yourself.
Obar Upper Serangoon
Address: 780 Upper Serangoon Road, #01-09, Singapore 534649
Opening hours: Sun – Thu 6PM – 1AM | Fri – Sat 6PM – 2AM
Telephone: 8416 0206
Obar Punggol
Address: 11 Northshore Drive, Singapore 828670
Opening hours: Sun – Thu 12NN – 12:30AM | Fri – Sat 12NN – 1:30AM
Telephone: 9797 1799
4. Legend Cafe – 2L beer tower from $36
Legendary. Image source: @jwyummylicious
One can say that Legend Cafe is, legend…wait for it…dary. Situated along the scenic Punggol Reservoir, they serve all types of food like pizza, seafood, and even traditional toast, which you can savour as you're entertained by live music.
Image source: @legendcafesg
But where Legend Cafe truly wins hands-down is in its unbelievably cheap beer towers:
2 litres: White $36 / Dark $44
3 litres: White $51 / Dark $62
Additionally, they're holding a one-for-one promo on Legend beer towers from now until end November 2017, where you'll pay as little as $44 for one White and one Dark beer tower combined!
Address: 59 Anchorvale Road, #01-06 Anchorvale Community Club, Singapore 544965
Opening hours: Mon – Fri 11AM – 12MN | Sat 8AM – 2AM | Sun 8AM – 12MN
Telephone: 6702 1359
Website
5. Tachinomiya – $55 Asahi Super Dry tower
Asahi Black beer tower. Image source: @andyeo93
Tachinomiya is the first Japanese bar to be situated at the foot of a HDB block and brings the izakaya back to its roots of being a casual neighbourhood hangout for informal get-togethers.
Image source: @memoirsoffood
With their $55 Asahi Super Dry tower, you can stock up on Cheese Mentaiko Scallops ($3.50) and Mentai Salmon Yakitori ($4) through the night until you're stuffed and happy.
Address: 211 Hougang Street 21, #01-285, Singapore 530211
Opening hours:
Mon – Fri 11:30AM – 2:30PM, 5:30PM – 12MN / 1AM on Fri
Sat – Sun 11:30AM – 2AM / 12MN on Sun
Telephone: 6286 0738
Website
6. Club July – Asahi tower from $55
Image source: @heelontiny
Like Obar, Club July also has multiple locations scattered throughout Singapore, and each one offers a different experience from the next. At Stagmont, there's a pool table, karaoke and alfresco dining, while Toa Payoh has several darts machines lined alongside the bar.
Image source: @crazi_licious
Pair your towers of Asahi Dry ($55) and Black ($60) with local delights such as Assam Curry Fish Head ($24) and Ginger & Onion Beef ($13/$18).
Club July Stagmont
Address: 5 Stagmont Ring, Singapore 688241
Opening hours: Mon – Thu 3:30PM – 1AM | Fri – Sat 3:30PM – 3AM | Sun 1:30PM – 1AM
Telephone: 6363 3381
Club July Toa Payoh North
Address: 1008A Toa Payoh North, Singapore 318998
Opening hours:
Mon – Fri 11:30AM – 2:30PM, 5:30PM – 12:30AM / 2AM on Fri
Sat – Sun 12NN – 2AM / 12:30AM on Sun
Telephone: 6259 1660
7. 283 Cafe – 3L Draft Denmark for $44
Image source: 283 Cafe
Those seeking exclusivity are sure to like 283 Cafe, as entry is subject to approval only. If you're lucky enough to be granted access, you'll get in on their extensive choices of beer towers all with no service charge or GST. Here's a list with prices for members and non-members respectively (membership is subject to approval by the manager):
Draft Denmark 3 litres: $34 / $44
Tiger 3 litres: $34 / $44
Tiger 3.9 litres: $50 / $64
Heineken 3 litres: $42 / $54
Heineken 3.9 litres: $62 / $79
Guinness 3 litres: $50 / $64
Erdinger 3 litres: $57 / $72
Draft Denmark towers. Image source: 283 Cafe
Having had so much to drink, there's got to be some way to sweat it out. Either play a bout of pool or cheer on your favourite football team during EPL match screenings, as you're having fun in this cosy establishment in one of Singapore's oldest neighbourhoods.
Tip: To maximise your chances of entry, make an appointment with the General Manager, Albert Ng, after 4PM if you wish to head down to 283 Cafe within the same day.
Address: 318 Changi Road, Singapore 419793
Opening hours: Mon – Sun 6PM – 2AM
Telephone: 8262 3333 / 6844 6525
Website
8. Mad Nest – $55 Hoegaarden tower
Hoe' yes! Image source: @mitc.ch
Mad Nest is a house of Asian delights, with Thai, Chinese, Japanese and North Indian cuisine under one roof. Here, the ambience is sophisticated yet laidback, with unpainted concrete walls adorned with prints from emerging local artists – all of which are for sale.
Mad Nest occasionally hosts arts and crafts workshops, which even the young'uns can join. These workshops are generally open to the public but sometimes registration is required so, if you're interested, head over to their Facebook page to stay updated.
Oishii maki, shiok! Image source: @rachelxie
The Oishii Maki ($16) and Chicken Curry ($12) are favourites of many who come to enjoy the gastronomic delights here, and if you'd like to down some alcohol while you're at it, $55 Hoegaarden beer towers will complete your meal.
Address: 378/380 East Coast Road, Singapore 428986
Opening hours: Mon – Fri 4PM – 1AM | Sat – Sun 12NN – 1AM
Telephone: 6348 6861
Website
Cheap beer towers at neighbourhood bars in Singapore
Now that you know of these cheap beer tower deals at bars in various heartland neighbourhoods, it's time to jio your drinking kakis to bond over a good session of beer, food and chit-chat till y'all toh!
More guides to S'pore's clubs and bars: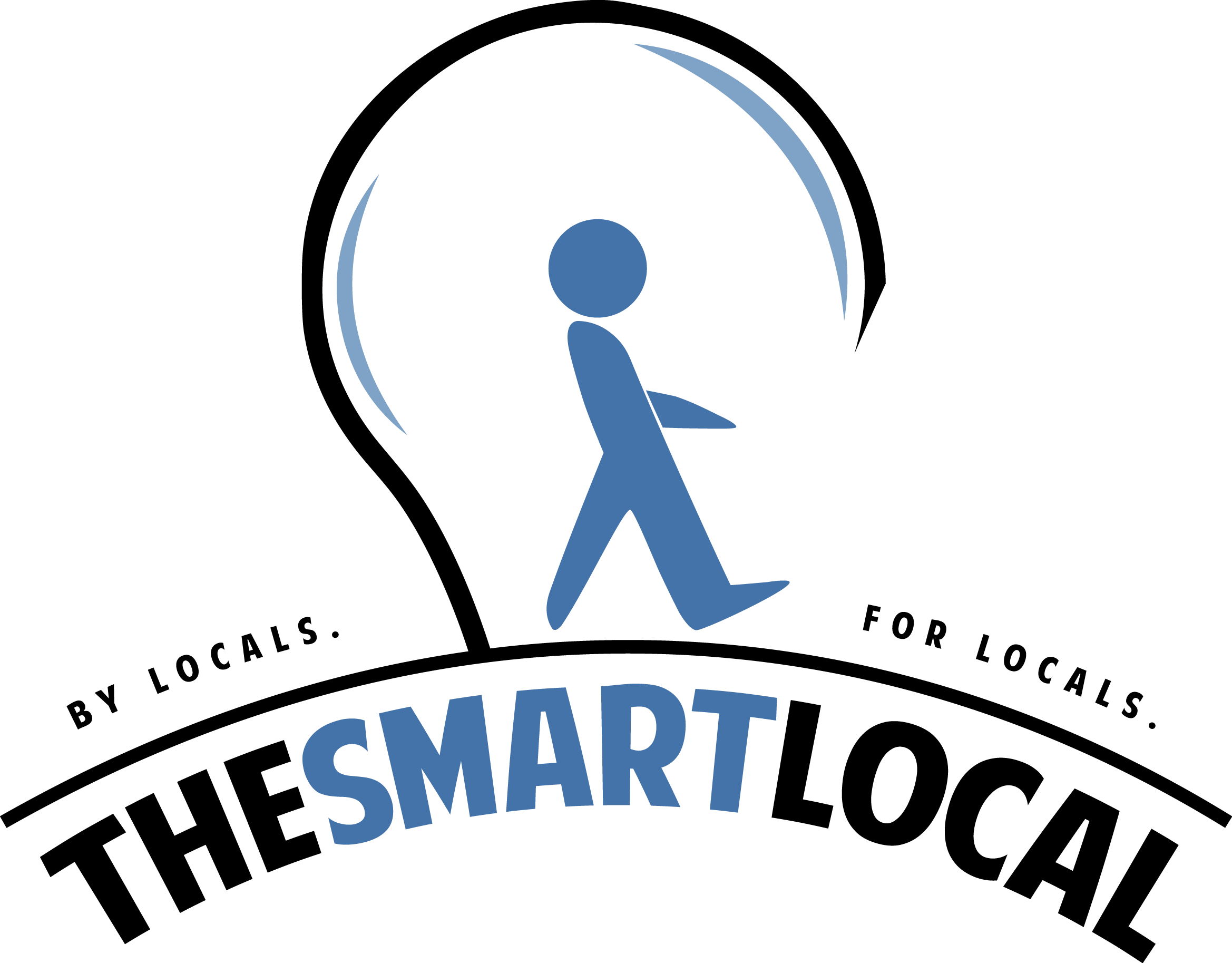 Drop us your email so you won't miss the latest news.