"Harry Potter" cafe in Singapore
Amidst the monotony of the day-to-day grind, we all crave a little magic in our lives. Which is probably why fantasy series like Harry Potter and LOTR have remained long-standing favourites throughout the years – they help us escape to a whole new dimension. And with recent developments in the Potter franchise like Fantastic Beasts, and The Cursed Child, the hype surrounding the wizarding world has once again resurfaced. Discovering Harry Potter inspired cafe Platform 1094, just a stone's throw from our office was almost like stumbling upon The Three Broomsticks, in real life – if I can't be part of The Wizarding World, at least I can still dine like a Hogwarts witch. Read on to find out how this new hole-in-the-wall joint fares in our (spell)books.
The ambience at Platform 1094
Don't expect a sprawling Hogwarts-style table – after all, that wouldn't be feasible in a cafe since we muggles – or even squibs – value our privacy. However, Platform 1094 still brings in the homeliness with warm lighting and wood panelled walls, complete with tabletop candles and a ceiling candelabra for magical vibes. Chairs are adorned with deer designs – we're guessing it's a nod to Potter's Patronus.
While cosy, we thought the decor could be a little more elaborate – then again, the cafe opened its doors barely 2 months ago. We're hoping to see more hanging candles, fairy lights, heraldic coats of arms and the like in time to come!
Also, massive props to Platform 1094 – literally, hur hur – for providing a witch's hat and even a range of magic wands for photo opportunities.
Instead of the typical menu, order off these wooden boards etched with that trademark lightning font, and drink from glass beakers.
The food at Platform 1094
Platform 1094 serves a selection of Western dishes, artisan desserts, confections, and drinks – some with ethereal-sounding names like "Arendelle", "Amnesia Blend", and "Fairy's Garden".
Pesto Mayo Pork Ribs
As recommended by the chef, we ordered the Pesto Mayo Pork Ribs ($22). Because of its name, we expected a more distinct pesto flavour, so finding out that there was only a hint of the herby taste I was looking forward to was a little underwhelming.
Nevertheless, the pork was extremely tender, and slid right off its bones in barely a few cuts – extremely easy to eat, so you don't have to resort to using your hands a la Hagrid in hangry mode.
I also loved the mango mustard espuma that was served alongside the meat – enjoy it on its own, or dip the pork pieces into those dollops for a zesty kick!
Suhnitzel Sous-vide Duck Breast
Another chef's recommendation that we tried was the Suhnitzel Sous-vide Duck Breast ($19). It was my preference of the two mains we had, and one of the tastier Western duck dishes I've had in Singapore. I'm used to Schnitzel made with chicken, but this duck one was oh-so-superb.
While the duck was a little pink in the centre, there was virtually no taste of bloodiness, so those who are sensitive towards or squeamish about undercooked meat need not worry. If anything, this only ensured that the meat was tender, providing a good contrast to the crispy breaded skin.
The meaty goodness was complemented with bacon cream sauce, mashed potato, pomelo, and assorted vegetables which provided a burst of freshness.
Bloodberry
An exquisite plated dessert that tastes as mystical as it sounds, Bloodberry ($18, contains alcohol) stars two chocolate ball shells – one filled with yogurt parfait, and the other with Hoegaarden Rosee mousse, topped with berry foam and honey caviar. Mmm, such decadence.
$18 might be a bit of a splurge for a sweet treat, but considering that most atas artisan desserts are similarly priced, this was reasonable for me. In fact, I was expecting this to be rather insubstantial, much like the two-bite desserts that you get in those chichi fine-dining restaurants. But I was pleasantly surprised to find that it was decently sized, and didn't compromise in quality either.
Goblet of Fire
Feeling like a true blue witch of Hogwarts while conjuring up the fire from this "potion"! Snape and Slughorn would be so proud.
Move over, Butterbeer. Goblet of Fire ($15, contains alcohol) is an enchanting concoction – and not just because of the alcohol involved. The whole set up of the drink is done right in front of your eyes, where Bacardi is lowered into Blue Curacao liquor before being ignited with a blowtorch. Watch the flames rise in mesmerising swirls as you shake in cinnamon powder!
Those who enjoy sweet cocktails will slurp this up faster than you can say Incendio! The citrusy notes of the Blue Curacao contribute to an almost lemonade-like flavour, while the cinnamon adds some earthiness. Now this is one Goblet of Fire that Dumbledore won't mind you messin' around with.
With most basic cocktails in bars being priced from around $17 to $25, I'd say this is a really good deal.
Wizard's/Witch's Cup
Lovingly baked by the folks at Platform 1094, the white chocolate truffle-topped Witch's Cup ($3.50) and Wizard's Cup ($3.50, contains alcohol) feature cute chocolate deco – in spook-tacular motifs like a gold frog and witch's face.
The Witch's Cup is a pumpkin sponge-based cupcake, but the taste of pumpkin wasn't really apparent, so it felt like I was eating a plain vanilla cupcake. The Wizard's Cup, on the other hand, had a noticeable taste of Stout.
I'm a cupcake snob who hates a crumbly and air-filled cupcake, but these were pleasantly moist and dense.
There are also other indulgent little confections you can buy off the counter, such as rainbow cakes, opera cakes, brownies and more.
Satisfy your wizardly cravings at Platform 1094
Muggles who are wistfully wishing to be part of the magical realm can do so at Platform 1094 – food-wise, at least. While the mains were satisfactory, what did it for me were the desserts and star beverage which really got me spellbound, because you'll never find anything like those in an average cafe.
The customer service is also commendable – the staff were friendly and attentive towards us, and very open to feedback, so if there are any tweaks you'd like to suggest for their dishes, give them a holla' and they'll be more than happy to listen
Definitely worth a visit, even with the trip down to ulu Boon Keng and 10-minute walk from the MRT. Needless to say, I'll be returning here for more magic to satisfy my wizardly cravings. Thumbs – or should I say, wands up!
Star rating: 7.5/10
Platform 1094
Address: 1094 Serangoon Rd, Singapore 328192
Telephone: 6204 6003
Opening Hours: Tue – Fri: 11am – 10pm | Sat – Sun: 10am – 11pm | Closed on Mondays
Book a session at Platform 1094.
You will also like:
It's still early days, but this new atas food enclave in Jalan Kayu may one day be the new Dempsey Hill. It's home to Wheeler's Yard version 2.0!
A portion of this content may contain referral links to products. Our opinions remain our own.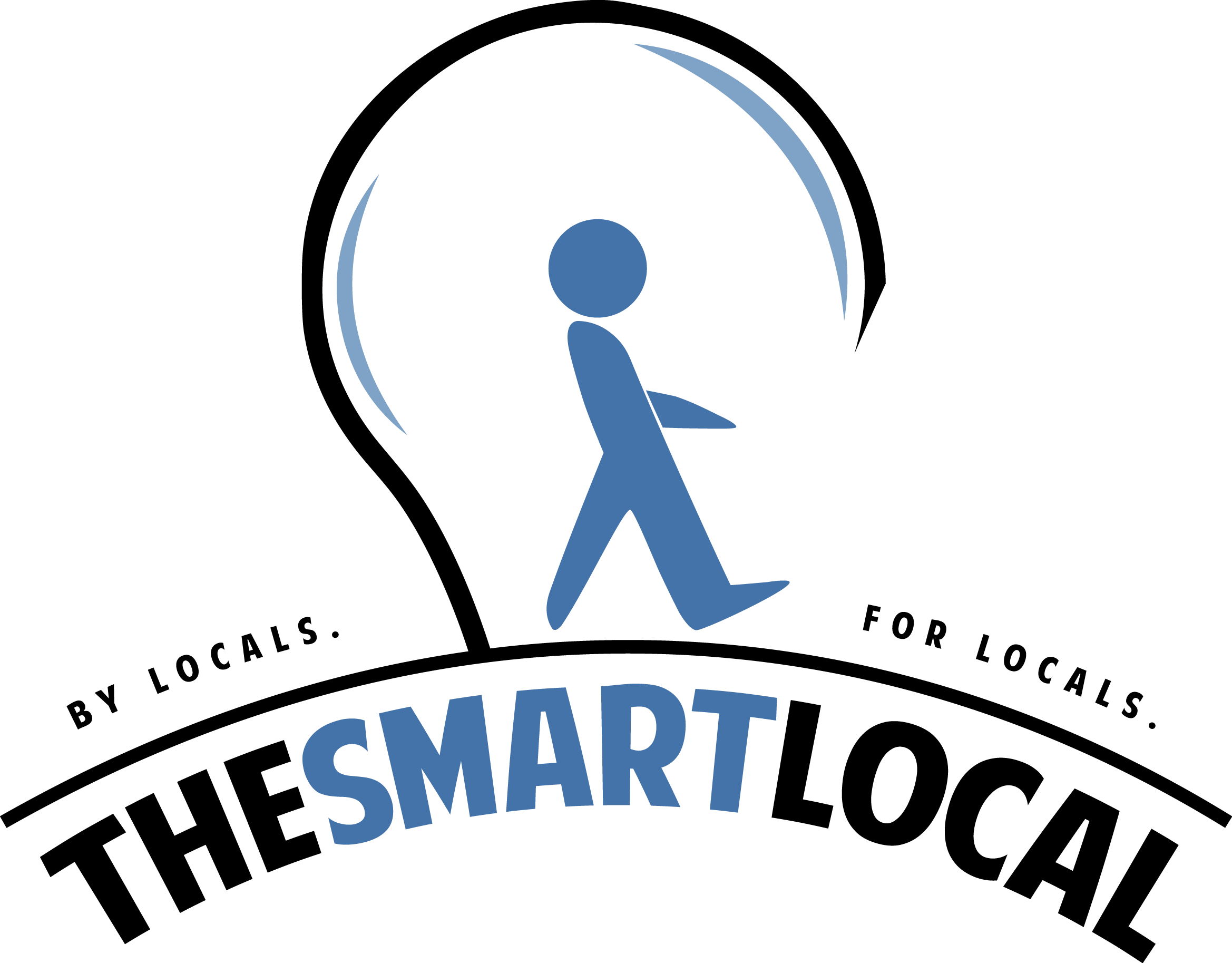 Drop us your email so you won't miss the latest news.