Singapore Universities Face-Off
Let's have a show of hands here, how many of you get lost when visiting your friend at her school? Campuses in Singapore can be huge, and being on foreign territories like Pulau NTU can make a 'non-native' feel like a lost sheep.
Nonetheless, there're many reasons for this call to exploration. Which SIM student hasn't hopped over to Ngee Ann Polytechnic for Makan Place's Kaki Fuyong? How many of us have leeched off SMU's wifi and power plugs, or declared a Rochor tauhuay picnic on Lasalle's grass patch?
But we found the ultimate reason after tirelessly scouring 5 universities over 2 days. Hidden within these schools are 20 instaworthy sites that are their students' best kept secrets.
NTU
1. The Hive
The Hive is no stranger to NTU students. Located next to the crowded South Spine, the Hive is the center of attention in the campus. This structure is filled with circular classrooms on every level, and there's not a single corner in this building! If I studied in NTU, you know where to find me everyday.
This shot was taken from Level 2. It looks like we've (bee)n there, done that.
Directions: Take the Campus Loop (Red Line), and alight at the Innovation Centre. Don't worry about getting lost – The Hive sticks out from the huge bunch of trees.
Nearest Bus Stop: Innovation Centre (Bus stop ID: 27251)
2. Chinese Heritage Centre
This isn't any ordinary brick wall on the campus. Up close, it resembles a countryside cottage but from afar, the pagoda-like roof gave it away. The Chinese Heritage Centre sticks out like a sore thumb from the modern blocks, and its side walls simply scream 'picture time!'.
Come shoot in the afternoon and make use of the empty pavements while all the photobombers are in class.
Directions: The CHC is a short walk away from The Hive, right outside the School of Humanities and Social Sciences.
Gossip Girl may have had Blair Warldorf and Serena Van Der Woodsen sitting on the steps, but surely we can work it the Singaporean way at the majestic entrance of CHC, which has even more character. Built in the 1950s, the centre houses a research centre, museum and library, welcoming both NTU students and members of the public.
Directions: From the side walls, access the entrance through the carpark.
Nearest Bus Stop: Innovation Centre (Bus stop ID: 27251)
3. School of Art, Design and Media
This is one of the most impressive on the list, and it's not surprising at all since this is the school of Art, Design and Media. Its unconventional structure is like the west's very own Marina Barrage. The long staircase built along the arc made the perfect backdrop for our #OOTD, and at the end of the steps, you'll be rewarded with a panoramic view of NTU.
Fun fact: The echo reverb from the center of the school can be amusing. Go ahead and experiment without being disruptive! This is a school after all.
Nearest Bus Stop: Canteen 2 (Bus stop ID: 27311)
Address (NTU): 50 Nanyang Ave, Singapore 639798
Nearest MRT Station:Boon Lay MRT, Pioneer MRT
Accessible Buses: 179, 179A and 199
Campus Map
SUTD
SUTD is can be confusing to navigate. It's not as huge as NTU but can very well have you walking in circles. This will aid your exploration. You're welcome.
4. Ke Zhong Pavilion (可忠亭)
In the middle of nowhere in SUTD, a wild pavilion appears. Oh nothing, just Jackie Chan's antique chilling in the school's backyard.
Originating from China, the ancient relic that has been around since the late Qing dynasty was donated to SUTD by Jackie Chan. Today, the painstakingly restored structure sits in the center of the school, drastically contrasting its sleek architectural surrounds.
Directions: It's located in the middle of the school campus, in front of Block 59 of the residential hostels.
5. Building 2
SUTD is known for its futuristic campus design. Of columns and symmetry, the campus can feel a little otherworldly at times. We had to remind ourselves more than once that we were in a school! Now that portrait shots are all the rage on the new Instagram update, experiment with the swerves and curves of this building!
Directions: At the lobby of Building 2, keep a lookout for a DBS ATM nearby. This place is directly across the ATM.
6. Sports and Recreation Centre
The sports centre at SUTD can be described in one word – eye-catching. Sport centres in other schools are usually made up of boring indoor courts and spectator stands, so this geometric beauty really stood out to us. The Singapore Sports Hub ain't got nothing on this one .
Work a striking get-up like Audrey did against this monochromatic backdrop!
Directions: Located right beside Block 59, the sports centre can be spotted from half the campus away.
7. Auditorium (Building 2)

Even the simplest of things at SUTD are incredibly photogenic. If it's your first time to the school, we know you won't be able to resist grabbing a photo with this spiral staircase. I've no shame about having almost 50 shots of this place from multiple angles in my camera roll. That's how beautiful this place is.
Directions: Enter Block 2 on the right from the Taxi Stand in SUTD. From the exhibition space within the centre, spot this spiral staircase towards the lift on the left.
8. Behind Auditorium
If you're the touristy visitor who firmly believes in taking an iconic shot at every landmark, this very spot is perfect for your documentation. Bask in the moment of being SUTD's latest poster girl/ boy! We have our stamp of approval on this one.
Directions: Head out from the back of the Auditorium block, and spot this staircase to your left immediately.
Address (SUTD): 8 Somapah Rd, Singapore 487372
Nearest MRT Station: Expo MRT
Accessible Buses: 2, 5, 24
NUS
9. Yong Siew Toh Conservatory of Music
The Yong Siew Toh Conservatory of Music in NUS is a dream school for many aspiring musicians. As a teenager who stumbled upon music whilst trying to find her calling, I longed to study at this school someday.
Many years down the road, that has become a thing of the past but this place still stirs something in me. It could be the stunning architecture and its high buildings, or the calmness of familiarity that greeted me as I entered. There's an unspeakable serenity at this music school.
Needless to say, this is a place you should definitely visit in NUS.
Directions: Hop on the NUS Internal Bus Service A2, Service B, Service C, Service D1, Service D2 or Service BTC1, and alight at the Museum. The Conservatory is a 3-minute walk away from the Museum.
Don't worry about missing your stop, the buses will flash the upcoming bus stop prior to stopping.
Nearest Bus Stop: Musuem
10. Outside Yong Siew Toh Conservatory of Music
You know a school is worth shooting at when both its exterior and interior leaves you in awe. Not only does it make for a picturesque view, we felt like we were on an isolated island there.
Students who frequent the area may take these sights for granted, but for first time visitors like us were blown away. It doesn't matter if your background is the Lee Kong Chian Natural History Museum, Conservatory, or the Innovation Centre – they all make for equally neat backdrops.
Nearest Bus Stop: Musuem
11. Lee Kong Chian Natural History Museum
This museum is one of NUS newest additions that opened earlier this year in April. From afar it looks like a strange, giant crate of potted plants, and is truly a sight to marvel at. In this museum you'll find the exhibitions of the Southeast Asian biodiversity like displays of preserved animal skeletons.
Every school has that one thing that forms a large part of its visual identity. At NUS, this is definitely it.
Note: The Museum is open to both public and students at a fee.
Nearest Bus Stop: Musuem
12. FASS
If you're not a student at NUS, chances are that every school block will look the same to you. I lost count of the number of times I got lost. Without a map, I shuffled from one end of the campus to another at University Town, but that led the discovery of another potential OOTD spot, one that even FASS students will easily look past while rushing from one class to another.
Always keep your eyes peeled for the undiscovered! This slope isn't that steep, but be mindful of your safety while being perched atop.
Directions: Take any of these internal bus services: Service A1, Service B, Service D2, or Service BTC1 and alight at the LT13. Walk through the school to get to AS1/ LT 19.
Contrary to popular opinion, this corner isn't rundown and boring at all. This area gives off a rustic 90s vibe you wouldn't be able to find in upscale buildings, with stairways alike to those at viewing towers. There's some construction going on at the back, but nothing you can't fix without a bit of framing!
Directions: These internal bus services: Service A1, Service B, Service D2, or Service BTC1, or public bus services: 95, or 151 go to the Central Library. From there, walk to AS6 for this view. Keep a lookout for the circular ground nearby!
Address (NUS): 21 Lower Kent Ridge Rd, Singapore 119077
Nearest MRT Station: Bras Basah MRT, City Hall MRT
Accessible Buses: 2, 7, 12, 14, 14e, 16, 32, 33, 36, 51, 61, 63, 80, 106, 111, 128, 130, 131, 133, 162, 162M, 167, 171, 175, 502, 518, 700, 700A, 857, 960
Campus Map
SIM
13. Tay Eng Soon Library
In and out of classes, this meeting point for students only bustles when convocations are ongoing. It's the prime spot for graduands to get a shot of their mortarboards in mid-air, much to the envy of undergraduates who would watch from the 2nd storey.
Stop to look carefully and you'll realize that this zen corner is a rare beauty within the campus. We spent a long time watching the large kois move gracefully in the water, their scales glistening in natural sunlight. Seeing as how most students simply walked on by, it's a pity they're so unnoticed!
Directions: From the Atrium, head towards Tay Eng Soon Library. Or just follow trickling sounds of the running waterfall.
14. Open Staircase behind Tay Eng Soon Library
It may not look like much, but this underrated stairwell will add a clean, industrial twist to your Instagram feed. Who would've thought that SIM could possibly be photogenic at all?
Directions: From the Tay Eng Soon Library, ascend the stairs near the vending machines.
15. Block C
While some people dig the minimalist themes, others keep to the bright hues of the RGB color chart. Along with newly built facilities and the addition of Starbucks, the spanking new Block C also brought students new photo-worthy spots! With this striking shade of cobalt in a brightly lit area, you won't even have to touch up on its vibrancy.
Okay, maybe just Saturation +1 in VSCO Cam for that extra touch.
Directions: Look out for two long escalators near Starbucks at Block C, and you'll find this right behind.
16. Multi-Purpose Sports Hall
Everything in Block C is clean and untainted, and it comes as a surprise that not many students hang out here. I was instantly drawn to its sophisticated, and these 2 escalators make for incredibly versatile photography. It helped that this place is fairly quiet and empty too!
Directions: The Multi-Purpose Sports Hall is a short walk from Starbucks, accessible by the escalators above.
Address(SIM): 461 Clementi Road Singapore 599491
Nearest MRT Station: Clementi MRT, Dover MRT
Accessible Buses: 52, 61, 74, 151, 154, 184
Campus Map
SMU
17. Concourse
The Concourse is an underground pathway every SMU student will pass by on a regular school day. It's the only way to escape the sun and rain, and the fastest route to the campus. All work and no play makes Jack a dull boy, and this space sure comes to life after class. During our short stay, we even managed to catch a glimpse of a beatbox performance.
Directions: Walk through Bras Basah MRT in the Basement level and you'll find yourself in the Concourse in the blink of an eye.
18. Li Ka Shing Library
Everyone knows how easy it is to get to SMU. Unlike other universities, SMU is centrally located in the heart of town. The outer grounds of the campus differs completely from the rest of the school. The landscape is adorned with a great deal of greenery, making it look like the mystical forests we see in the movies. Watch out for werewolves everybody.
Directions: Access via the Concourse, or exit directly from Bras Basah MRT. The Singapore Art Museum sits right across the road.
19. School of Accountancy, School of Law
Students who aren't lawyers tend to find law schools intimidating. It probably has to do with the idea that law students are eagle-eyed and quick to spot anyone who "doesn't belong". Not being a law student and typically not one to willingly put myself in a position to be judged, I always kept my distance from law campuses.
Fortunately, I made an exception. For all the talk of justice being blind, SMU's School of Law campus was surprisingly beautiful. The lines etched along the walls provide your eyes with visual comfort and wow-factor for a good shot.
Directions: Find the School of Law and Accountancy facing Stamford Road and look for these domes!
Many locations in SMU aren't accessible to the public as students have to produce their student pass to enter the different schools.
But student or not, this is an ideal location to take a breather and relax on a stressful day. Seated in the middle of this elevated platform, you will have the right amount of sun – and air of liberation. This serene pocket of space also makes a good spot for photos.
Directions: On the ground floor facing Fort Canning Park, cross the concourse or take the path to the left of Swissbake to access via a basement.
20. School of Information Systems
Some of the most insta-worthy spots are located in unassuming corners. This one looks like a postcard of an Arizona desert, but was actually shot on an elevated platform with construction bags lying a mere 100m away. Surprise! These young plants can't provide us with much shade, but they sure stand out against the plain white wall.
Directions: Look for the School of Information Systems, with the School of Economics and School of Social Sciences across the road.
Bonus: Fort Canning Park
Located right outside the School of Accountancy and School of Law, Fort Canning Park is a great location to shoot at. Not every school enjoys the privilege of being located beside a tourist's attraction, especially one that looks like a page torn out of a fairytale. We were pleased with how ethereal the shots turned out.
Address(SMU): 81 Victoria St, Singapore 188065
Nearest MRT Station: Bras Basah MRT, City Hall MRT
Accessible Buses: 2, 7, 12, 14, 14e, 16, 32, 33, 36, 51, 61, 63, 80, 106, 111, 128, 130, 131, 133, 162, 162M, 167, 171, 175, 502, 518, 700, 700A, 857, 960
Campus Map
The Final Grade
The cultures among all the 5 universities I visited are so different, and they each provide a unique edge to their students. After combing them, I'd be lying if I said that I didn't have my favourite school for the best shots to give my Instagram feed a different twist.
Which school do you think has the best spots for that #OOTD shot? The verdict lies in your hands.
Suit up and win a grad trip for 4 to anywhere!
Tertiary students entering their first internship stints and full-time jobs will understand the pains of shopping for workwear. How do all these working adults assemble 5 outfits for work every week? Picking what to wear on my first day is already a nightmare!
A:
On Audrey: White Dress, $99
B:
On Audrey: Black Coat Dress, $109
On Teck Sheng: Jacket, $179; Pants, $69; Informal Shirt, $59
C:
On Audrey: Checked Blouse, $69; Maroon Shorts, $39
Workwear shouldn't be all about the black, grey and navy. All the outfits styled in this photo series are from G2000, and they're proof that you can smarten up fashionably. They also come at wallet-friendly prices so you don't squander your first paycheck even before getting it.
D:
On Audrey: 2-in-1 Collar, $33; Grey Knit Top, $53; Mustard Pants, $59
On Teck Sheng: Sweater, $59; Pants, $69
E:
On Audrey: Blouse, $56; Orange Skirt, $34
If you're a student in NTU, NUS, SIM, or SMU, the odds are in your favor. Between 11am – 4pm from 12 – 16 October, the Suits Truck will bring exciting stuff to your campus! Get an express makeover, have your CV photos taken for free, and win a grad trip for 4 to anywhere SQ flies to!
Stay tuned for more details that will be released later. Remember: you snooze, you lose.
---
This post was brought to you by G2000.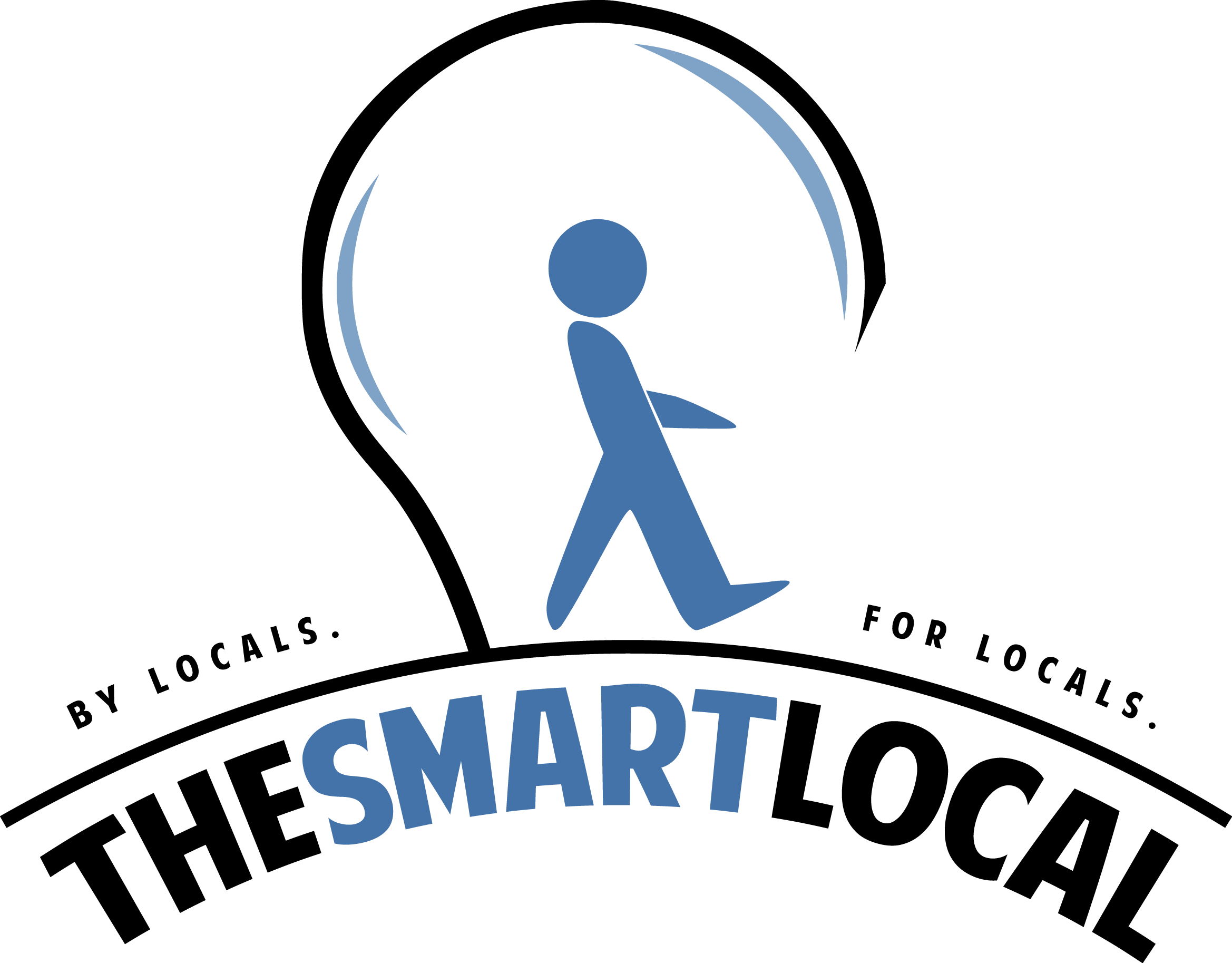 Drop us your email so you won't miss the latest news.