Buskers in Singapore
---
Lately, there's been a huge buzz around busking. From the elderly Chinatown buskers who belt Cantonese ballads, to the viral Cathay busker whose sessions are akin to "concerts" – Singapore's streets are resonating with good tunes and talent.
However, wandering the streets aimlessly isn't going to bring you closer to a free performance. Sometimes you just need to know when and where they're happening. NAC's latest busking e-portal gives you an overview of the 70 busking spots islandwide, and tells you where and when your favourite buskers are performing. Here are some of ours:
---
– Central –
---
1. By the steps outside Ion Orchard & Wisma Atria
---
Arya Yunata
---

Image credit: @aryayunata
If you haven't seen Arya Yunata serenading the streets of Orchard, you might've come across the heartthrob on local YouTuber JianHao Tan's channel. The budding singer-actor is even a spin instructor at SPYN, which he co-founded at the age of 23.
While Arya wears many hats, he's best known for his boyish good looks and charming vocals, which you can catch outside ION Orchard and Wisma Atria. His repertoire often includes chill pop and hip-hop tracks that he accompanies with his guitar. 
Find out when Arya Yunata is busking.
---
Rex
---

Image credit: @theofficial_rex
Harith Matin, who also goes by Rex, has been a regular along Orchard Road since 2018. His clear falsettos have even attracted the attention of event organisers and radio stations like Sofar Singapore, Twilight Feast, and Kiss92 FM, who've all invited him to perform for them. 
Catch Rex crooning to indie and pop songs – like Redbone by Childish Gambino, Skinny Love by Birdy, and Delicate by Taylor Swift – outside Wisma Atria. He also uploads his covers and busking highlights on his Instagram page, should you want a sneak peek.
Find out when Rex is busking.
---
2. Outside Clarke Quay Central & The Cathay's entrance
---
Brylights
---

Image credit: @brylights
Busking isn't all music – sometimes it's electrifying light shows and dynamic circus tricks. Meet Bryan "Brylights" Wong, a seasoned street performer and an absolute badass in light twirling. Chances are, you might've already seen him at i Light or Singapore Night Festival this year – after all, his is quite the unforgettable act.
Step into a trance of levitation wands, poi balls, and hula hoops outside Clarke Quay Central – and let Brylights illuminate your night.
Find out when Brylights is busking.
---
Jeff Ng
---

Image credit: @lookforshoots
After a short hiatus, Singapore's breakout busker is back. Jeff Ng made headlines in June when a throng of nearly 2000 fans attended his "concert" outside The Cathay. Viral clips of the musician capture him singing Mandopop favourites from Jay Chou and JJ Lin – the latter of which Jeff's voice is said to bear semblance to. 
Beat the crowds and find him outside The Cathay once more – and don't forget to charge your phone so you can wave its torchlight later.
Find out when Jeff Ng is busking.
---
3. Open space in front of 313 Somerset
---
Jason Yu
---

Image credit: @jasonyuuu
While Jason Yu isn't new to the local music scene, he started trending when a TikTok of him singing "Baby Shark" at a young fan's request was taken. When Jason's not busking, he's either on a stage or in a studio sharing his gift and composing original scores.
It was his time on the streets that landed him a record deal, and he has plans to return to his busking roots. The accomplished songbird is occasionally seen busking around 313 Somerset, jamming out to English and Mandarin tunes.
Find out when Jason Yu is busking.
---
– South-
---
4. Marina Bay Waterfront Promenade breeze shelter A
---
The Busker Boys
---

Steven (far left) and Peter (far right).
Image credit: @alittlecloudsg
Probably the coolest uncles you'll ever meet, The Busker Boys went viral after covering a classic Cantonese song that gathered hundreds of passersby at Chinatown this September. Many complimented the duo on their rocker aesthetic and musicality, which delivered a suave and energetic performance. 
Vocalist Steven Ho has an impressive range and a smooth tone, while guitarist Peter Ha can shred his electric guitar like it's nothing. Visit them at Marina Bay Waterfront Promenade to reminisce about the "good old times".
Find out when The Busker Boys are busking.
---
– East –
---
5. Open space near East Coast Seafood Centre
---
Sheng Li
---

Image credit: @guitarstreet
A guitar teacher turned busker, Sheng Li's main goal in life is to spread joy to others through his music. He even has several covers on his YouTube channel, where he uploads an occasional singing or guitar-playing tutorial.
Besides his performances at weddings and events, you can catch him singing his heart out to Bruno Mars and Ed Sheeran tunes along East Coast Park and Marine Parade.
Find out when Sheng Li is busking.
---
6. Open spaces outside Paya Lebar Square & Downtown East
---
Michelle Chua
---

Image credit: Michelle Chua
It would be remiss if we didn't mention Michelle Chua, who has been repping the traditional Chinese music scene in concert halls and on streets. She's an expert guzheng performer and instructor with over 2 decades of experience, so you can bet that she brings a flawless performance. 
Transport yourself into a world of the past with the soothing sounds of a Chinese zither, which you can find at Paya Lebar Square and Downtown East.
Find out when Michelle Chua is busking.
---
– North –
---
7. Outside Kampung Admiralty's & Woodlands Mart's entrance
---
Cloud and Party
---

Image credit: Cloud and Party
When's the last time you sang karaoke with your uni pals? For Jin Xuan and Yi Ran, they've been riffing to Mandopop hits since their university days and busking as a pair under Cloud and Party.
If you're a fan of JJ Lin, Jay Chou, or Eric Chou, look out for them at Kampung Admiralty and Woodlands Mart for a cover that'll warm your heart. Check out their YouTube channel too, which they update with snippets from their latest busking performances.
Find out when Cloud and Party are busking.
---
8. Open space outside AMK Hub's Mcdonalds
---
The ETC
---

Image credit: The ETC
At first glance, you might find the band's name "the ETC" amusing. However, the trio call themselves that to make a point on how ordinary they believe themselves to be. But don't let their modesty fool you. Tang Yuxuan, Tristan Ong, and Joey Wee are Mediacorp singing champions who have also been backup singers for Andy Lau and songwriters for Jeff Wang.
The ETC prefer to play in the heartlands over town, and are well-known for performing oldie Mandarin, Cantonese, and English tunes outside AMK Hub.
Find out when The ETC is busking.
---
– West –
---
9. Yu Sheng Road entrance at Taman Jurong Shopping Centre
---
Tango and Jean
---
Image credit: Tango and Jean
He's masterfully playing the harmonica and guitar, while she's singing with a sweet vibrato. This is Tango and Jean, a pair of friends who perform throwback pieces in Mandarin and Dialect. 
They've also performed at various grassroot concerts, which you can watch over on their Facebook page. Come down to Taman Jurong Shopping Centre to show them some love.
Find out when Tango and Jean are busking.
---
Visit these buskers around Singapore
---
It takes a whole lot of talent, charisma, and courage to perform on the streets – and Singapore's roster of buskers are proof of all that. If you're pining for some after-work entertainment, or have nowhere interesting to go on a Saturday night, bring your kampung spirit down to support these locals. 
While their performances are technically free, you can show your gratitude by tipping generously. Remember, a little goes a long way!
More things to do in October 2022:
---
Cover image adapted from: @aryayunata, @brylights, @beeaqueen.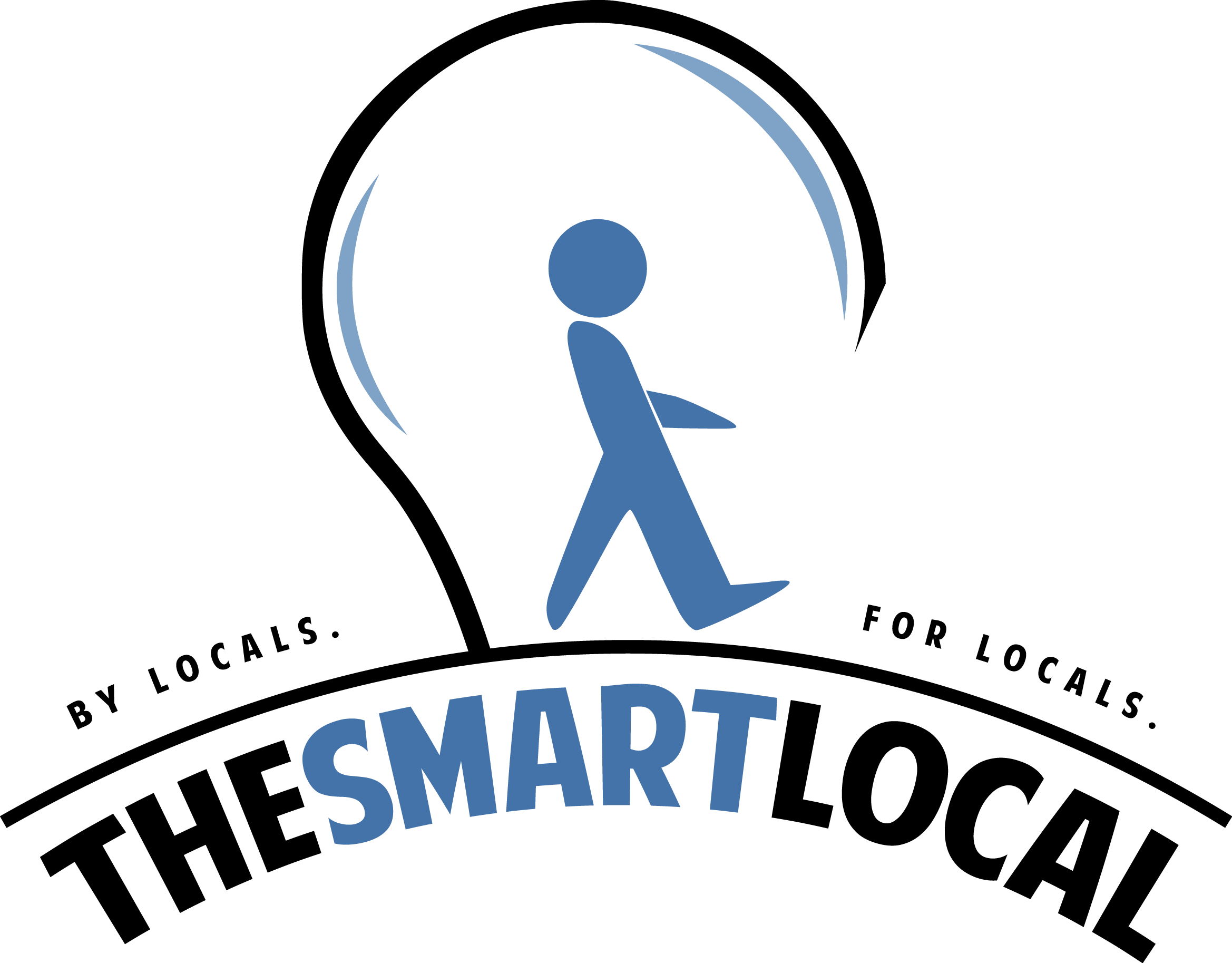 Drop us your email so you won't miss the latest news.