Best October 2022 deals
---
Look, October's not so scary when we've got a bunch of eerie-sistable deals and fa-boo-lous discounts to tide us through the Halloween month. Here lies the best October 2022 deals for you – from 1-for-1 pastas to discounts off your next OOTD.
---
1. 30% off Pan Pacific Singapore staycations & $8 off HHN
---

Image credit: @panpacificsingapore
If you're aching for a chore-free day where you don't have to make your bed or do the dishes, consider indulging in a staycay at Pan Pacific Singapore. Plus, with Klook's 8th birthday deals, you can get 30% off any normal room there for the perfect "home away from home". 
They also have $8 off on USS's Halloween Horror Nights tickets and daily travel deals all across the globe, which you'll have to hurry to redeem. Read about our experience at Halloween Horror Nights 2022. 
Promotion period: Depending on rate of redemption
Book a room at Pan Pacific Singapore and get tickets for Halloween Horror Nights.
---
2. 50% off Coffee Bean & Tea Leaf Oat Milk Latte
---

Image credit: @thelittlequeenn
Caffeine addicts and night owls who get your fix from 12am-6am, listen up. Coffee Bean & Tea Leaf's Vanilla Bean Oat Milk Latte (U.P $7.80) is going at 50% off at every 24-hour outlet. Have it with a Mini Basque Burnt Cheesecake on the side, which is also back by popular demand for a limited period of time. 
Promotion period: While stocks last
Contact: Coffee Bean & Tea Leaf website
---
3. Up to 90% off OG Orchard Point's moving out sale
---
​​
Image credit: Ching Chi Yang
After 18 years, OG is leaving its Orchard Central stead with a bang. Enjoy moving out discounts of up to a whopping 90% off apparel, vitamins and supplements, kitchenware, and baby products, among others.
Promotion period: Now till 9th October 2022
Address: 160 Orchard Road, Singapore 238842
Opening hours: 11am-8.30pm, Daily
Contact: 6317 2222 | OG website
---
4. 1-for-1 Fresh Taro Milk at Milksha
---

Toppings are not included in this deal.
Milk tea is amazing on its own, but Taro milk tea is just *chef's kiss*. This October, you and your Taro-lovin' friend can grab a 1-for-1 Fresh Taro Milk for $6.40 (U.P. $12.80) at i12 Katong Mall's Milksha outlet. 
Promotion period: Now till 31st October 2022
Address: 112 East Coast Road, i12, #02-12/14, Singapore 428802
Opening hours: 11.30am-8.30pm, Daily
Contact: Milksha website
---
5. Up to 15% off Beef Steaks & Plant Balls at IKEA Restaurant
---

Image credit: @alvinongks
While IKEA is known for its ready-to-assemble furniture, many of us flock to the Swedish retailer for its food. Now, IKEA Family members can enjoy Beef Steak with Mashed Potato and Mushroom Soup for $16 (U.P. $19), plus discounts on their Plant Ball dishes throughout October. 
If you're not part of the IKEA Family fam yet, you can sign up for free. 
Promotion period: Now till 20th November 2022
Contact: IKEA website
---
6. Cheap Scoot flights from $56 to Langkawi & $170 to Seoul
---

Image credit: @flyscoot
Forget spending $100 on a night out when you can literally fly out of the country for less. Travel to any one of 35 destinations with Scoot for as low as $56 with their one-way plane tickets, which run from now till September 2023. Jet off to the sunny capital of Perth for $149, the K-pop birthplace of Seoul for $170, or the beaches of Krabi for $75. 
Promotion period: Now till 6th October 2022
 Contact: Scoot website
---
7. Up to 80% off dining, retail & festival deals with Kris+
---

Image credit: One Love Asia Festival
Kris+ is having flash deals with up to 80% discounts and  a ton of sure-win prizes for its birthday. For example, you can cash in on 50% off Matcha Bingsu at Andersen's, 35% off at PUMA, and 10% off One Love Asia Festival tickets. Every time you spend $10 with Kris+, you're also entitled to a chance to win $50,000 worth of prizes from the likes of Singapore Airlines and KrisShop.
Promotion period: Now till 30th October 2022
Contact: Kris+ website
---
8. 1-for-1 medium Tuk Tuk Cha Tom Yum noodles
---

Image credit: @chopesg
With the first half of October slated to be "sweater weather", a hot bowl of sour and spicy tom yum noodles sounds super shiok for the season. Tuk Tuk Cha will be offering a 1-for-1 deal on their Medium Tom Yum Noodles for $9.90 (U.P $19.80) voucher on Chope, across 16 outlets islandwide. Dine in and takeaway options are available too.
Promotion period: While stocks last
Get the Tuk Tuk Cha voucher.
---
9. $48 Whitening Treatment at Shakura
---
Age might be just a number, but those dark spots and uneven skin tones sure are telling. Meet the Japan-formulated Shakura Miroko Whitening Treatment, which is specially created to give you a brighter complexion. At just $48 a session (U.P. $480), first-time customers of Shakura Pigmentation Beauty can also take home a free Bright EX Kit (U.P. $88) after.
Promotion period: Now till 16 October 2022
Contact: Shakura Pigmentation Beauty website 
---
10. 1-for-1 pastas on Mondays at Pastamania
---

Image credit: @pastamaniasingapore
Pastamania is having a literal pasta mania this October. From $9.50, you can slurp up a selection of 6 popular pasta dishes every Monday, from 3pm-5pm. 
Savour discounts on Thai Red Curry Seafood, Cheesy Crumble Chicken Ham, Basil Chicken Aglio Vongole, Al Funghi, and Beef Bolognese. 
Promotion period: Now till 31 October 2022
Find out more about Pastamania's deals.
---
11. 52% off Popeyes 8pc chicken with drinks
---

Image credit: @foodtravelexplores
Fried chicken – need I say more? Popeyes will be having their 8-piece chicken with 2 Pepsi Black beverages at $22.90, which is a 50% reduction from the usual $43.80. This promotion is only available on the Popeyes SG app, with the code <App8pc>. 
Promotion period: Now till 16 October 2022
Contact: Popeyes website
---
12. Up to 50% off at Urban Revivo's mid-season sale
---

Image credit: @urbanrevivo.asia
Revive your wardrobe for less with Urban Revivo's mid season sale. Choose from 376 items and add to cart your fav clothes, bags, shoes, and other accessories at up to 50% off – online or on-site. 
Promotion period: While stocks lasts
Address: 68 Orchard Road, #01-18 to 22, Singapore 238839
Opening hours: 10am-10pm, Daily
Contact: 6835 7318 | Urban Revivo website
---
Best deals to redeem in October 2022
---
From pocket-friendly vacays to a bunch of 1-for-1 tasty treats, October is brimming with great deals with huge bang for your buck. This is a great opportunity to save some serious cash so you can splurge during the year-end gifting season.
For more things to do in October 2022:
---
A portion of this content may contain referral links to products. However, all opinions are ours.
Cover image adapted from: @panpacificsingapore, @pastamaniasingapore, @flyscoot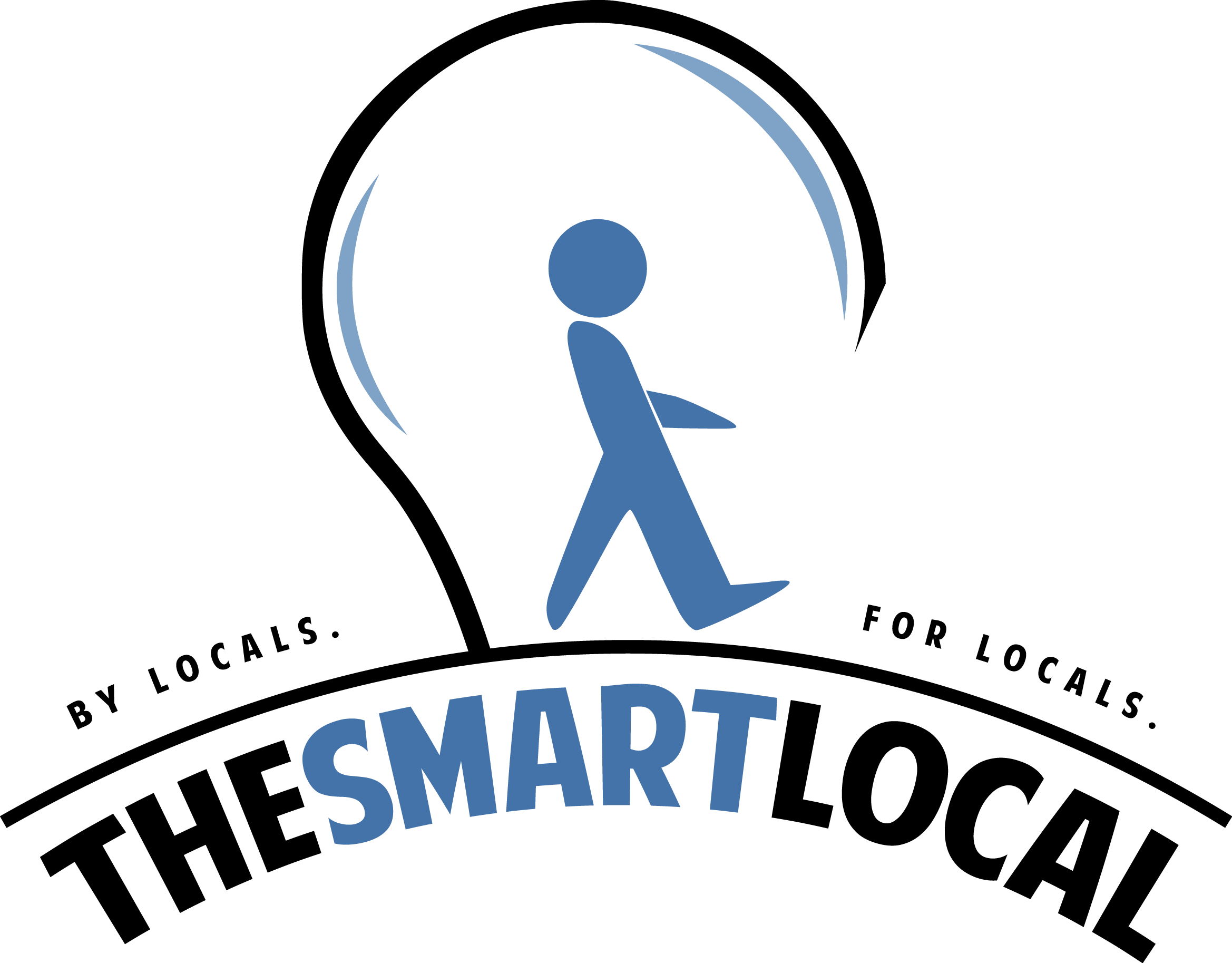 Drop us your email so you won't miss the latest news.