Singapore Night Festival 2022
---
There's something about glitzy light projections and pretty installations that all of us can't seem to resist. All the better if you throw some cool interactive artworks and the word "free" into the mix. For aspiring photographers and social media aficionados alike, the Singapore Night Festival is now back with more visual candies. 
The annual event returns after a 2-year hiatus and, as if previous editions such as SNF 2019 weren't mega enough, this year's festival grounds expand beyond the Bras Basah-Bugis precinct, and into Fort Canning Park as well. So, wear some good walking shoes and bring your best cameras for this event, happening from 19th-27th August 2022. We suss out the event below:
---
Free admission to most exhibits, with 55 experiences
---
We all know that year after year, Singapore Night Festival's lineup has more activities than we can count. This year the numbers you need to know are: 14 night light installations, 6 projection mapping installations and >30 performances. TL;DR, there are a lot, so plan multiple visits if you want to check out each and every piece and performance.
---
1. Take a night walk through the transformed Fort Canning Park
---

Under My Tree Roof.
One of the must-visits in our books is Fort Canning, freshly added to the festival zone. Zesting up the popular photography haunt of the spiral staircase is Under My Tree Roof by Chloë Manasseh, which you simply can't look at without thinking of the movie Avatar.
The bluish hues, draping botanicals, and floral artwork give the piece an otherworldly look, especially on camera – so bring a good one!
At the bottom of the stairs, you'll find yourself among interactive graffiti activated by sounds at the next exhibit, Tunnel Graffiti by Lynette Quek. After, take your time to ruminate over the other murals and sculptures tucked away in rest of the park, including a cutesy inflatable bird sculpture by tobyato.
Venue: Around Fort Canning Park
---
2. "Break apart" a detachable glowing installation
---

The structure is a colourful and bubbly take on the paddy plant.
If "destruction" is your middle name, don't miss Fēcundus, a glowing inflatable structure that you can take apart piece by piece – without getting into any trouble.
The installation is a play on the name of Bras Basah – or beras basah – which, fun fact: means wet rice. Here's the fun part: it's made up of detachable parts held together by buttons. Get in there, tear apart the sculpture, and create a piece you can call your own. 
Venue: SMU Green
---
3. Step into a garden landscape with dreamy projections
---

This immersive garden-style installation has moving art projected across the inner 4 stories of the building.
Terrarium was one of our favourite exhibits for 2 main reasons. The indoor exhibit was wonderfully air-conditioned, for a respite from all that walking, and it had a hint of whimsicality – a must-have for any stellar exhibit in our books. 
Snap your shots among the floral sculptures made of paper and relax on the faux grass lining the exhibit. Don't miss the interactive NFT-themed exhibits in the back corner with live plants in glass displays, complete with motion-activated audio. One of them plays the sound of the "uwu" bird when you come close.
Venue: National Design Centre
---
4. Have a seat with a wiry stranger at Waterloo Centre
---
It ain't eavesdropping if we overhear gossip by accident. NOCTURNE: Conversations with Waterloo is influenced by the feeling of wanting in on a conversation you've overheard. Along some benches sits 2 statues made of wire, capturing mid-conversation moments that you can join in on for a fun snap.
Of course, this is also a great spot to rest your legs after wandering from exhibit to exhibit. 
Venue: Waterloo Centre
---
5. Marvel at a 9m-tall sculpture inspired by lighthouses
---
Inspired by lighthouses, the 9m-tall An Ocean Without The Anchor by Speak Cryptic will be one of the first installations you spot if you visit the event via City Hall MRT. 
Every extra moment spent admiring this unveils more details. The 5 stacked figures represent the spirit of cooperation, and the little shelter piece at the top symbolises shelter and safety, a nod towards our recovery from the pandemic.
Venue: Outside Raffles City
---
6. Watch a clock tower swirl & crack like a glitch in the Matrix
---
If you had a great time enjoying the digital murals at Light to Night 2022, you won't want to miss Glitches of You by Amanda Tan featuring glitch art projected onto the Stamford Clock Tower. Yes, it's intentionally blurry and no, your phone screen isn't broken. The exhibit is best experienced diagonally across the crossroad junction where you'll be able to see the displays head-on.
Venue: Stamford Clock Tower
---
7. Catch the classic SNF display at the National Museum of Singapore
---
Iconic to the Singapore Night Festival is the vibrant projection mapping art adorning the National Museum of Singapore. One of the largest exhibits, this is a must-see, even if you've swung by previous editions. Plus, it's a great place to get that classic "I'm at SNF!" shot for the 'Gram.
This time, the theme's a mythical one, with 14th-century inspired Stories from Forbidden Hill by Hungarian studio Maxin10sity taking over the facade. You'll hear the accompanying booming music before you see the exhibit!
Venue: National Museum of Singapore
---
8. Wander through a larger-than-life paddy field installation
---
While we no longer have rice fields in Singapore, Paddy Fields by FARM pay homage to the banks of Sungei Brass Bassa, now Stamford Canal. The riverbank used to be a farming and clothes washing area for our forefathers back in the 19th Century. 
Venue: Along Stamford Walkway
---
9. Enjoy a detective-style theatrical experience at the Cathay Hotel
---
Especially if regular horror movies no longer scare you, put your bravery to the test at the theatrical experience Cathay Hotel: The Curse of the Missing Red Shoe by local art collective Vertical Submarine. 
Guided by a quirky narrator, encounter spooky characters and hidden doorways during your quest to lift a mysterious curse. We won't spoil too much but you can expect "guest appearances" by characters like the legend, Ms Pontianak, in a large-scale recreation of the historical Cathay complex.
Cathay Hotel: The Curse of the Missing Red Shoe
Price: $33/pax (20% discount for bookings before 2nd August 2022)
Date: 19th-20th & 24th-27th August 2022
Time: 7.30pm & 8.45pm. Additional shows at 10pm on Fridays and Saturdays only.
---
Dive into nosh & highballs while enjoying live performances
---
Vibe checks skyrocket when festivals come complete with nosh, drinks and live performances. Alley, Praffles and The Swag Social are some of the stall vendors that will be around, providing finger food to enjoy as you wander around the festival grounds.  

There'll be cocktails ($14) and Jim Beam Highballs ($12) available as well.
Self-guided races and performances by singer-songwriter Inch Chua and musician Tim De Cotta are other activities in the lineup. 
---
Visit Singapore Night Festival 2022
---
Our evenings can be filled with the "usual dinner and Netflix lor" or, this August, you can also brighten up your night with colourful and interactive art installations at the Singapore Night Festival 2022. Chope your friends, save the dates and find an evening to swing by some of the latest additions to Singapore's art scene.
Date: 19th-27th August 2022
Time: 7.30pm-12am, Daily
Venue: Bras Basah-Bugis Precinct 
For more things to do, check out:
---
Originally published on 21st July 2022. Last updated on 18th August 2022.
Photography by Clement Sim.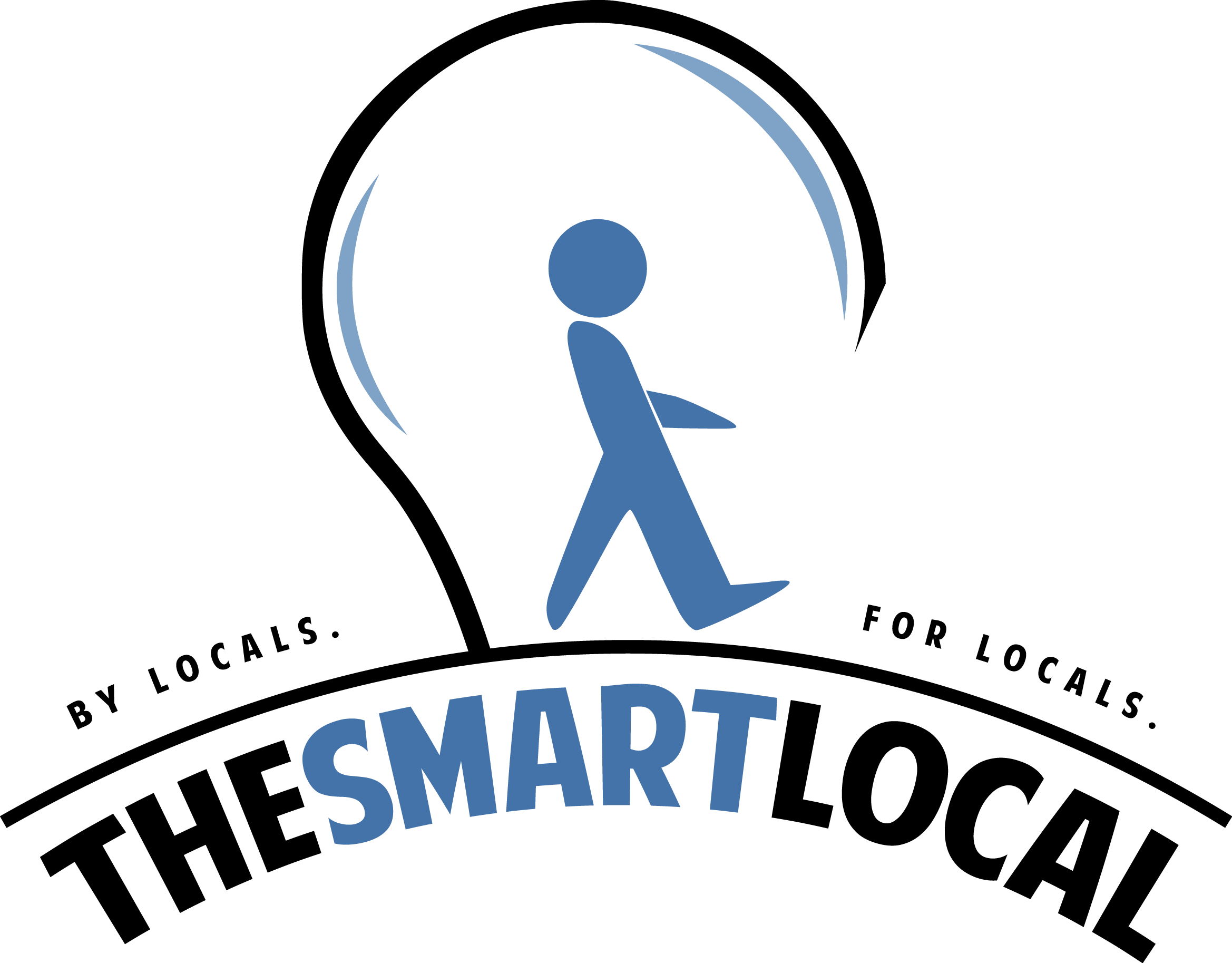 Drop us your email so you won't miss the latest news.