Relaxing experiences in Singapore
---
At the end of a long week, finding a place to unwind and recharge is a must. The first thing you'll think of might be a trip down to the spa, but there are actually a ton of other activities to explore for the same therapeutic experience. 
For instance, consider going on a slightly boujee tea tasting sesh, or curl up with a paperback while feasting on a wholesome meal at a book cafe. If you're looking for an alternative to the usual spa day, here are 8 other relaxing experiences in Singapore. 
---
1. Oo La Lab – Create your own essential oil rollers
---

Image credit: @oola.lab
If you frequent spas, you'll probably already be familiar with the strong scents of lemongrass or lavender. Take one whiff and you'll instantly feel a little more relaxed. That's because essential oils have many health benefits, from the soothing properties of lavender and chamomile to the energising effects of orange and lemon. 
If you want to get your very own compact essential oil bottle to bring around, check out Oo La Lab. You can take part in an essential oil roller workshop, where you'll choose from a selection of different essential oils and learn to mix them to concoct your very own roller bottle.
Book the Perfume or Aromatherapy Blending Workshop.
Address: Delta House, Alexandra Road, #02-04 2, Singapore 159919
Rates: From $56.29/pax
Opening hours: 11am-6pm, Daily
Contact: 6873 1140 | Oo La Lab website 
---
2. The Book Cafe – Quiet reading spot & brunch cafe
---

Image credit: @quinoastar
Ask a bookworm what they find most relaxing, and they'll tell you it's getting lost in a book. If you're looking to unwind with a good read while enjoying some yummy food, head down to The Book Cafe.
You'll be able to pick a read from their wide selection of books and magazines with the likes of Vogue and Elle. Food wise, you'll get to choose from a pretty extensive menu offering brunch foods like Eggs Benedict ($16.95) and mains like Carbonara ($17) and Kimchi Fried Rice ($16). 
Address: 20 Martin Road, #01-02 Seng Kee Building, Singapore 239070
Opening hours: 8.30am-8.30pm, Daily
Contact: 6887 5430 | The Book Cafe website
---
3. SILK Tea Bar – Therapeutic tea tasting sesh
---

Image credit: @silk.teabar

If you want a drink to calm your nerves, all signs will probably point you to a good ol' cup of tea. While most of us are used to drinking packaged green tea or a sweet cup of boba, we'll be able to learn about the actual art of tea making and the different types of loose leaf teas at SILK Tea Bar. 
The tea house holds tea tasting sessions – called "SILK flights" – in small groups, with a maximum capacity of only 3 pax on weekends. Visitors will get to taste expensive tea that's brewed in-house, with their most recent tasting session offering Tieguanyin tea at $56/2pax.
Address: 26A Sago Street, Singapore 059021
Opening hours: Tue-Thu & Sun 9.30am-9pm | Fri 9.30am-5pm (Closed on Mondays & Saturdays)
Contact: SILK Tea Bar website
---
4. Studio Asobi – Relaxing pottery class for small beginner groups
---

Image credit: @studioasobi
Pottery may seem like a tough endeavour for newbies, but the art of moulding clay can actually make for a super therapeutic art jamming session. Picture yourself listening to calming tunes while concentrating on your creation. Even if you "mess up" a little, it'll still be a functional piece of decor to display. 
Studio Asobi offers simple pottery classes that are perfect for novice potters. You'll get to learn basic hand-building and coiling techniques, and even try using the electric wheel. Each class is held in a small group of 6, so you'll be able to get all the help you need. Beyond pottery sessions, the studio also offers bi-monthly spiritual retreats for those interested. 
Address: 705 Hougang Avenue 2, Singapore 530705
Rates: $95/pax for 3 hours inclusive of snacks and drinks
Opening hours: By appointment
Contact: Studio Asobi website
---
5. Fish@Bugis+ – Air-conditioned prawning & bar open till 6am
---

Image credit: @joasia_photo

Prawning is a more unconventionally relaxing experience – but if you think about it, you only need to sit back, relax, reel in your catches, and then enjoy delicious BBQ prawns after. For maximum comfort, you can prawn without sweating at Fish@Bugis+, the only air-conditioned prawning place in Singapore.  
Visitors can wait for their catches while enjoying cold pints of beer, and even visit a fish spa here. The centre is also open till 6am, making it ideal for nightbirds looking for a spot to chill in the afterhours. 
Address: Bugis+ Shopping Centre, 201 Victoria Street, #07-05, Singapore 188067
Rates: $18/hour | $29/2 hours | $35/3 hours
Opening hours: Mon-Fri 10am-6am | Sat-Sun 9am-6am
Contact: 6954 0579 | Fish@Bugis+ website
---
6. COMO Shambhala – Wellness facility with meditation & massage
---

Image credit: @comoshambhalasg

If you're looking for a one-stop wellness spot, check out COMO Shambhala. The entire place gives off wellness retreat vibes, hosting classes like Mindfulness Meditation Class ($45/class) and Restorative Yoga Class ($45/class). 
Beyond a therapeutic workout sesh, visitors can also opt for a ton of other services like physio massages and counselling sessions. 
Address: 6B Orange Grove Road, COMO House, Singapore 258332
Opening hours: 7.30am-6pm, Daily
Contact: 6304 3552 | COMO Shambhala website
---
7. Tzu Chi Humanistic Youth Centre – Cosy cafes overlooking a pond
---
Image credit: @time_zone_traveller

This hangout spot is ideal for both group gatherings and peaceful alone time. Tzu Chi Humanistic Youth Centre has lots of communal spaces that make for convenient study spots and good locations to facilitate cosy get-togethers.
You won't need to worry about getting bored here either. The centre houses Slow Bakes Bakery and a plant-based cafe for some healthy noms, and also hosts different events throughout the year. It's also located near a pond, so you can soak in the serene atmosphere while you're there. 
Address: 30A Yishun Central 1, Singapore 768796
Opening hours: 10am-10pm, Daily
---
8. 82 Social House – Play We're Not Really Strangers on beanbags
---

Roomy and cosy spot for playing games.
Image credit: @kommune_82soho
If you're wondering how playing games can be therapeutic, you need to try out games like We're Not Really Strangers. The popular game is essentially a way to get to know your peers on a deeper, more intimate level – so there's absolutely no competition involved. 
At 82 Social House, you'll be able to get your hands on this card game, along with a ton of other options. The shop has lots of cosy spots from bean bags to long tables you and your gang can plonk yourselves at to play the games. 
On the other hand, if you want a cathartic experience screaming in a karaoke room or playing intense FPS games, you'll get to do that here too. Nearby, you can also stop by Tigress bar for some booze and a game of pool. 
Address: Orchard Gateway, Orchard Road, #03-17 & 18 277, Singapore 238858
Opening hours: Mon-Thu & Sun 11.30am-11.30pm | Fri-Sat 11.30am-1am
Contact: 8112 0480 | 82 SoHo website
---
Visit these places for a relaxing experience in Singapore
---
If you're in need of a little bit of de-stressing, you now have 8 more places to look forward to visiting. So whether you're looking for wholesome spots to hang out with your pals, or quiet places to enjoy some undisrupted alone time, be sure to add these places to your R&R list. 
Check out more activities in Singapore: 
---
Cover image adapted from: @silk.teabar, @joasia_photo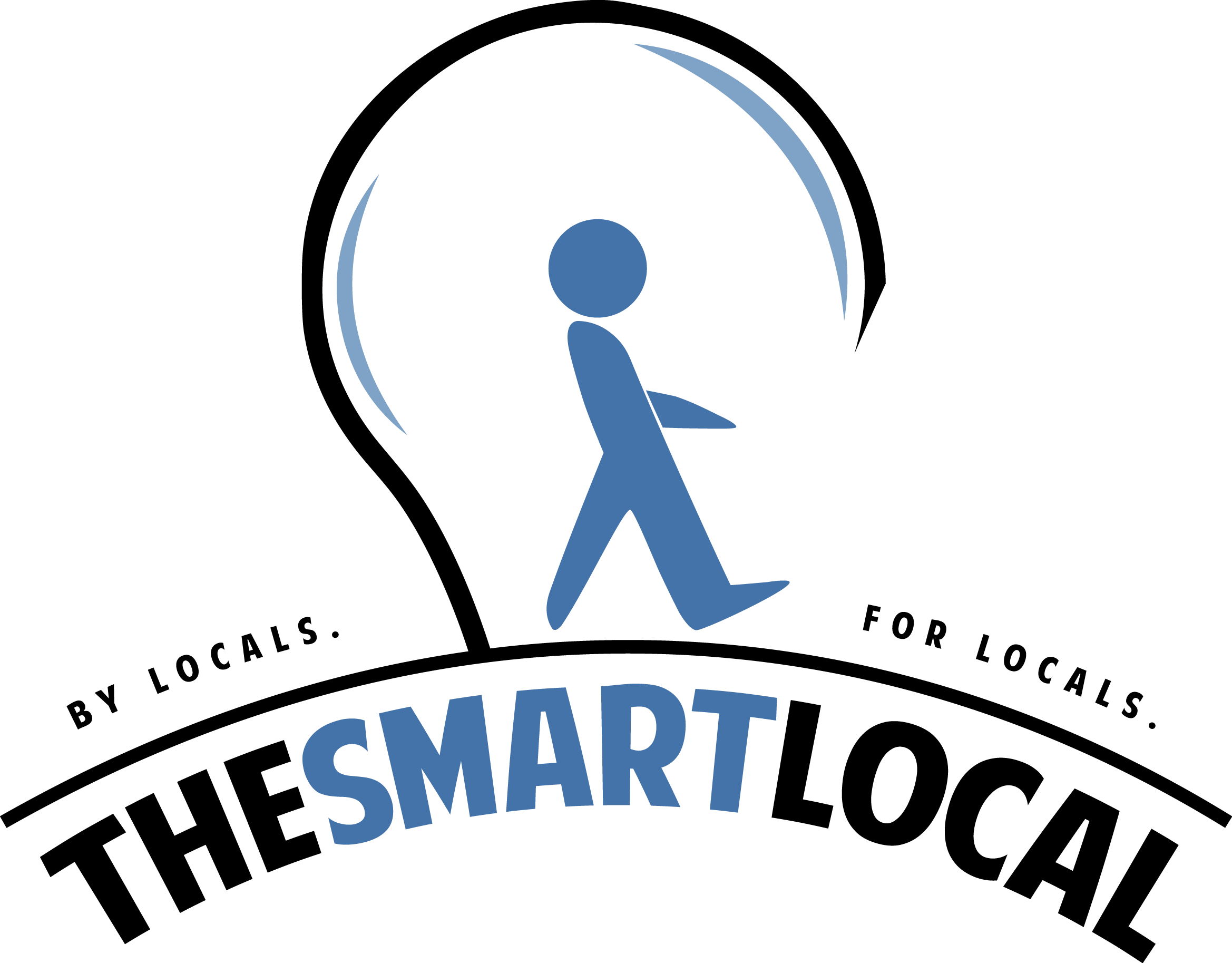 Drop us your email so you won't miss the latest news.