Most expensive luxury hotels in Singapore
---
By now, you'll probably have caught the latest season of Bling Empire. As residents of a tiny nation, we always appreciate it when Singapore gets featured in international films and shows – because, #represent – but for the benefit of curious foreigners now interested in visiting Singapore, no, 99% of us aren't crazy rich to begin with. Nowhere close. Well, maybe just a little crazy – over great lobangs and money-saving deals.
There's always room for indulgence if you can bear to part with the dough, though, and a special occasion like a proposal or birthday celebration is a perfect excuse. For fellow "mediocre" Singaporeans looking to live it up for once, or travellers from abroad with cash to splash, here are some of the craziest luxury hotels and resorts in Singapore with insanely high rates – other than Marina Bay Sands and Raffles Hotel Singapore.
---
1. The Ritz-Carlton, Millenia Singapore – The Ritz Suite (from $12,500/night)
---

Image credit: Ritz-Carlton
Right at the 32nd floor of The Ritz-Carlton, Millenia Singapore sits the luxurious Ritz Suite. With its muted colours and unfussy furnishing, it's got an instantly welcoming, homely feel.

Image credit: Ritz-Carlton
But that doesn't mean it's any short of grand. You'll get to enjoy a view of Marina Bay Sands and the surrounding city area right outside your window. And If you're someone who judges a hotel room based on how beautiful its bathroom is, you won't be disappointed with the marble-walled one here which comes with automated bidets, a variety of bubble bath soaps, and a powder room.

Image credit: Ritz-Carlton
But the cherry on top has got to be the 2-metre long jacuzzi tub, conveniently next to a large octagonal window. Admire the city lights and stargaze as your stress bubbles away.

Entertainment room with 65-inch LED TV, Sonos sound system, and customisable game consoles.
Image credit: Ritz-Carlton
---
2. The Club Residences by Capella Singapore – Colonial Manor (from $10,000/night)
---

Colonial Manor with a private outdoor pool.
Image credit: The Club Residences
So, it turns out that Capella Singapore doesn't just have rooms and suites up for booking, but entire manors under its Club Residences as well – which are a great choice for cosy weddings in an intimate setting, or perhaps an upgraded version of those chalet stays from your secondary school days.

Each room has its own ensuite bathroom, a rainshower, and a bathtub.
Image credit: The Club Residences
Located on Sentosa, The Colonial Manor is a refurbished bungalow dating way back to the 1880s. While the exterior, common areas, and bathrooms of this mini palace are mainly Western-influenced and follow a clean white colour scheme, the 3 bedrooms sing a different tune – with warm tones and Chinese-inspired details.

Image credit: The Club Residences

Family Room.
Image credit: The Club Residences
Have a spot of afternoon tea in the Family Room, or set up a feast in the Dining Room with some fine wine.

Dining Room.
Image credit: The Club Residences
---
3. W Singapore – Extreme Wow Suite (from $5,409/night)
---

Image credit: W Singapore 
The name says it all. W Singapore's Extreme Wow Suite is nothing short of flashy, pulling out all the stops with shiny silver accents, velvet-clad walls by its 4-poster King bed, and a pouf seat in the bathroom.

Image credit: W Singapore 
Why would one need a plush seat in a bathroom, you might ask? Well, bath time here isn't just about getting a quick shower over and done with; It's a whole pampering ritual, since you've got an oversized whirlpool bath for use.

Image credit: Marriott
If you think that the suite looks a bit like a snazzy bar or club, you're not entirely wrong because it's made for partying in, with a cocktail bar and DJ booth. Couple that with sea views and a private plunge pool, and you've got all you need for a rockin' night befitting of a flamboyant MTV music vid.

Image credit: W Singapore
---
4. The St. Regis Singapore – Presidential Suite (from $10,050/night)
---

Image credit: Marriott
The St. Regis Singapore will be your cup of tea, if the tearoom Antoinette is your idea of perfect decor – all rooms here have an old-worldly charm with chandeliers and dimpled furniture. But the one with the highest level of grandeur is the Presidential Suite, which, with its canopy feather bed, looks like the chambers of a princess.

Image credit: Marriott
Both the floors and walls of the suite are the epitome of ornate, with swirly gold patterning against a royal purplish background. Peer out the window and you'll be met with the greenery of the Botanical Gardens.

Bathroom with double vanities, lighted makeup mirror, and a whirlpool that can fit 4.
Image credit: Marriott

Image credit: Marriott
Musically-inclined folk would be thrilled to find a white grand piano in the spacious living room, which can comfortably seat 10 on its cushy armchairs and sofas.

Balcony with hanging swing seat.
Image credit: Marriott
---
5. Shangri-La Singapore – Valley Wing Shangri-La Suite (from $15,460/night)
---

Image credit: Shangri-La
Cambridge Dictionary's definition of "Shangri-La": an imaginary, beautiful place, often far away, where everything is pleasant and you can get everything you want. And of course, Shangri-La Singapore is the embodiment of that – especially with its Valley Wing Shangri-La Suite, which offers utmost exclusivity with a private entrance and lift. It even has its own workout room so you don't have to sweat with the plebs at the common fitness centre.

Image credit: Shangri-La
If you somehow find yourself here for work purposes – bless your boss – help yourself to the all-in-one printer and copier machine, in-room fax machine, or go ahead and request for a laptop. You can also jot down notes old-school style, with a set of stationery personalised with your name.

Image credit: Shangri-La
Reward yourself at the end of the day with a soak in the LCD TV-facing marble tub, complete with your choice of mood lighting. Turn up the light intensity to catch a show, or dim it if you just want to lounge with a glass of champagne in hand.

Image adapted from: Shangri-La
Speaking of champagne, you'll be getting that complimentary, along with wine, juices, and canapes. Breakfast is complimentary as well.
---
6. Mandarin Oriental – Mandarin Suite (from $4,696/night) 
---
Good things come in pairs, and at Mandarin Oriental's Mandarin Suite, there are 2 balconies, 2 bathrooms, 2 bedrooms, and 2 powder rooms – which means you'll have more space than you need even in a group of 4.

Image credit: Mandarin Oriental
Those who are particular about cleanliness and hygiene will be thankful for the twice-daily housekeeping.

Image credit: Mandarin Oriental
Chill by the pool in one of the cabanas, or indulge in a massage at their spa. As far as hotel gyms go, Mandarin Oriental's is probably one of the classiest – where else can you get a workout done with chandeliers hanging above you?

Image credit: Mandarin Oriental
---
7. Pan Pacific Singapore – Pan Pacific Suite ($4,990/night)
---

Image credit: Pan Pacific
Flipping through a food, cocktail, or Netflix movie menu is commonplace, but…a pillow menu? Yes, Pan Pacific Singapore prioritises your comfort to the point where they let you pick from buckwheat hull organic, foam, contour, and coil polyester pillows to rest your head on at their Presidential Suite.

Image credit: Pan Pacific
The sophisticated living room area faces Singapore's skyline, and is perfect for hosting a dinner party or business clients.

Image credit: Pan Pacific
The gorgeous white-washed bathroom comes with Hansgrohe fittings, as well as a whirlpool bathtub and steam shower. There are also integrated bathroom speakers, so put on some soft Chopin tunes for further relaxation.

Pacific Club.
Image credit: Pan Pacific
The icing on the cake? Staying in this suite will grant you full Pacific Club privileges, including exclusive access to the swanky Pacific Club Lounge. You won't need to search for dining options outside, because you'll be getting complimentary champagne breakfast, afternoon tea, and evening cocktails and canapés – how's that for spoiling yourself!
---
8. The Fullerton Bay Hotel – Presidential Suite (from $8,100/night)
---
If waterfront living is more suited to your preference than being sky-high, go for The Fullerton Bay Hotel's Presidential Suite. While still in the heart of the city, this low-rise hotel is away from the more densely-packed, skyscraper-laden areas. Floor-to-ceiling windows in the suite offer a calming view of the Singapore River for added zen.

Image credit: Fullerton Hotels
All that glitters here is indeed gold, as that's the main colour theme of the suite. But that's not to say it's garish, as it's all done tastefully with complimenting creamy tones and wooden panels. All the better for a restful night's sleep.

Image credit: Fullerton Hotels
Make use of their shoe-shine service if you're headed for an important meeting, or help yourself to the fully stocked mini-bar to quell your peckishness. You'll have your own balcony here too, so hang out there out for a breath of fresh air and catch the sunset during the evening.

Image credit: Fullerton Hotels
History buffs will be keen to attend the complimentary Heritage Tours, which will give you a glimpse into Singapore's yesteryears, as well as the story behind The Fullerton Building. You'll also gain access to some preserved areas within the hotel.
---
Luxury hotels in Singapore
---
If you've managed to stay at one of these fancy five star hotels in Singapore without feeling the pinch, congratulations – you've either won a giveaway, struck Toto, or, *gasp* are actually a Crazy Rich Asian. The rest of us average peeps can only dream, and live vicariously through the movie.
Having said that, here's a timely reminder: the glitz and glam of what goes on in Hollywood – and even Mediacorp – may be alluring, but let us not get sucked into an obsession over excessive material wealth. No harm in treating yourself once in a while at one of these Singapore hotels, but it's important to spend within your means. Racking up debts and blowing your savings ain't worth it just for a few short-lived moments of glory on Instagram.
For staycations of a lower budget, check out our other hotel guides here:
---
A portion of this content may contain referral links to products. Our opinions remain our own.
Originally published on 27th August 2018. Last updated by Kezia Tan on 10th February 2023.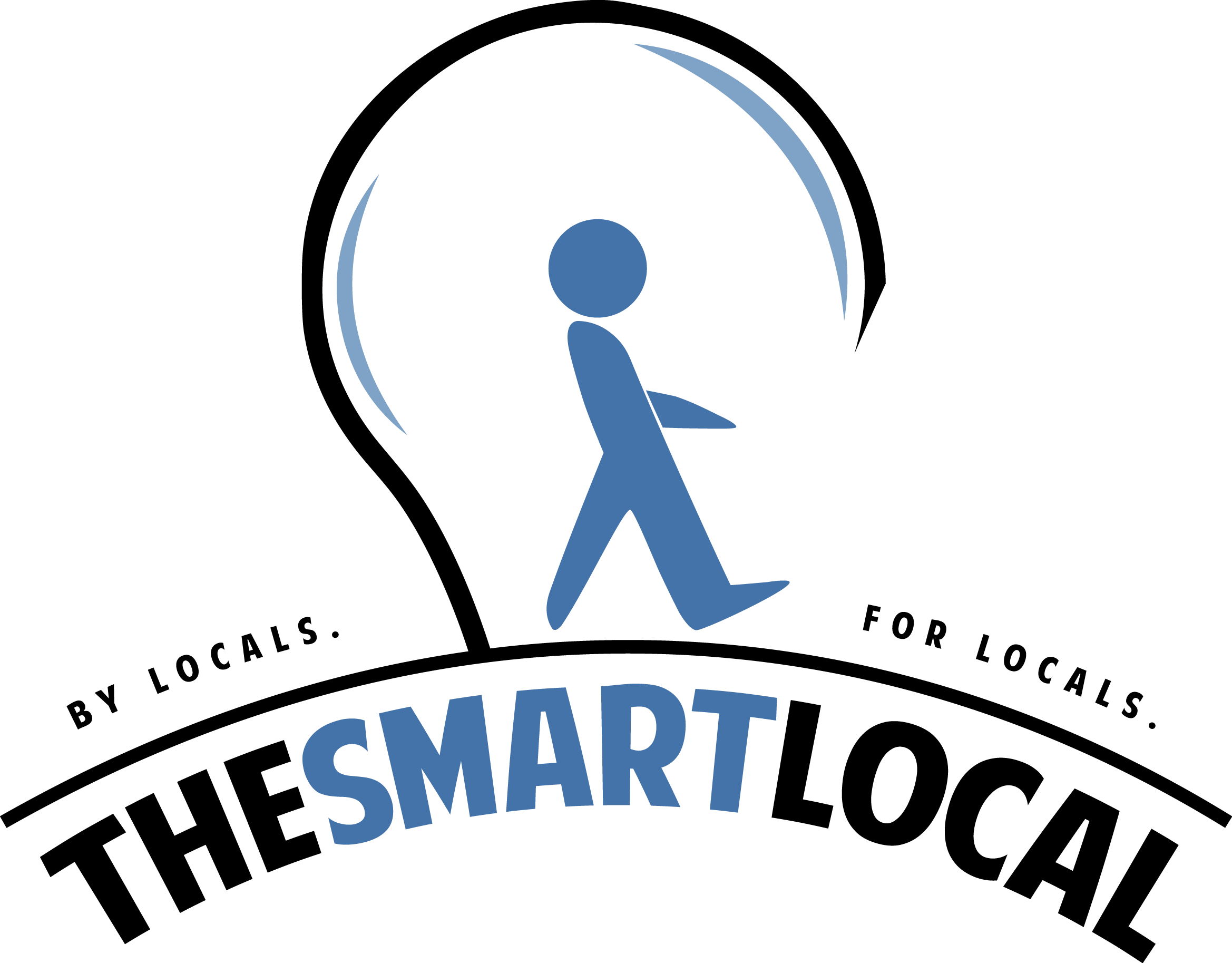 Drop us your email so you won't miss the latest news.