Affordable Boutique Staycations
We're down to the last month of the year.
Also known as the time when we pause for reflection, get dressy for parties, and scramble to book last-minute flights for the holiday season. But wait a minute – your HR person is wagging a finger at you. What's that, no leave balance?!
All's not lost, though. Even if you can't escape these shores, you can still treat yourself to a staycay in these boutique hotels that'll cost you less than $180 per night. From minimalist to retro, these weekend getaways will tide you over till you're safely back in "14-day leave zone" – aka next year. Phew.
1. Hotel Mono
Image credit: Hotel Mono
Tell your friend who's always in black you've found a place that'll match their vibe. Yep, this hotel knows how to do monotone right – it's black and white both inside and out, evoking a clean look worthy of Kinfolk.
Image credit: Hotel Mono
Set in six historic shophouses, Hotel Mono boasts 46 rooms with unique designs. Think loft-style rooms with black frames for staircases, or sleek white beds juxtaposed against industrial flooring.
Image credit: Hotel Mono
But lest you think the minimalist ethos applies to function, you couldn't be more off the mark. Flat-screen TVs and micro-gel fibre pillows are among the details that'll make your stay feel oh-so-luxurious, so you can convince even your most practical friend it's not all about the looks.
Accommodation: From $136/per night for a double room
Where: 18 Mosque Street, Singapore 059498
2. Hilton Garden Inn
Image credit: @tippytoess 
Say "Hilton" and you'll think quality, but with a hefty price tag. But this gem with the brand name opened quietly in June this year and starts from an affordable $125 per night.
The Hilton Garden Inn has 328 modern rooms, and we mean modern – it's all designer Serta beds, ergonomic chairs and there's even a digital check-in and key. Meaning you can unlock your room while walking towards it – useful if you need to head to the loo urgently.
But the views are the true show-stealers. Peer out of the balcony or window for this beauty:
Image credit: @hiltongardeninnsingapore
You might spot nearby cafes such as Jewel Cafe and Bar and Cafe Salivation, which will be your go-tos for that staycay brunch. But if cosying up in the hotel's more your thing, pop by in-house restaurant The Garden Grille for a generous continental spread.
Image credit: @hiltongardeninnsingapore
The Garden Grille. Image credit: @tippytoess 
The restaurant also overlooks over the pool. Image credit: @hiltongardeninnsingapore
Tip: For the late-night munchies, head to The Pavilion Pantry – it's open 24/7 hours for snacks and ready-to-cook meals.
Book at stay at Hilton Garden Inn Singapore.
Accommodation: From $147 per night, room with balcony from $205
Where: 3 Belilios Road, Singapore 219924
3. Yotel 
Image credit: @yotel_singapore
Let me resist the urge to make a "Yo" pun, because this futuristic hotel has none of that cheese. In fact, the Yotel brand is a well-known establishment, with branches in Boston, New York, London – and it has finally landed firmly on our shores along the buzzing Orchard Road stretch.
Inspired by luxury airline travel, the over 610 rooms are known as "cabins", and are pristine white affairs lit with pops of Ultra-Violet purple – Pantone 2018's colour of the year, mind you.
It's also a step into the future. Be awed by self-check-in counters where you can create your own room key, housekeeping robots and refillable shampoos, conditioner and soaps. (Eco-warriors, yay, cheapos who dabao toiletries, nay).
Leading us into infinity and beyond…housekeeping robots!
There are also rain-showers, 24/7 gyms, pool decks and terrace for that all-round pampering experience. And if you get hungry, whisk yourself up to the 10th level to Grains & Hops, a restaurant-bar that serves up rice bowls with skewers.
Not exactly a poke bowl, but the generous slab of Kurobuta pork sure makes up for it.
They have a happy hours promo where you get a discount based on a dice you roll – 50% off, please!
Accommodation: From $152 per night
Where: 366 Orchard Road, Singapore 238904
4. The Sultan
We have a weakness for white-walled hotels that act as a blank canvas for OOTDs. And consider us utterly helpless if said hotel is a refurbished building set in a cool neighbourhood.
Image credit: @thesultansg
Image credit: @thesultansg
Yes, The Sultan is on-point – it was faithfully preserved from traditional shop houses, with colonial-style shutters and old-school prints that evoke a charming, rustic feel. It's also set in the Kampong Glam area, home to the ethnic Malays and Arabs in the 1800s.
Image credit: @thesultansg
Image credit: @thesultansg
You'll never be bored in the area, either. Pop by the Malay Heritage Centre to learn more about the enclave's rich history, or coo over quirky knick-knacks at the Children Little Museum. When night falls, hit Blu Jaz Cafe or Piedra Negra for drinks. See, your itinerary is all set.
Accommodation: From $151 per night
Where: 101 Jalan Sultan #01-01, Singapore 199002
5. Hotel G 
The over 308 rooms in Hotel G are categorised according to Good, Great and Greater, but if I had to pick my own 3 "G"s, it'd be: Great Value, Gym and Ginett.
Considering its super central location between Bugis and Dhoby hotel, the place is a steal at $128 – very affordable by Singaporean staycay standards. And the rooms are artistically designed, too!
Check out the stylish vintage decor, complete with dreamcatchers. 
Image credit: @hotelgsingapore
And did we mention the gym? The grey brick walls and B&W portraits – of people working out – lend it a chic industrial air, so you can work out in style among the punching bags, treadmills and cycling machines.
Even the gym got the retro memo. Image credit: @hotelgsingapore
Image credit: @ginettsingapore
Burning calories is hard work, so reward yourself at Ginett, which serves up affordable French wines (from $6!) and mains such as rotisserie chicken and gratin. P.S. It'll also be the spot that serves you that all-important hotel breakfast: think fluffy hot croissants and other pastries.
Image credit: @hotelgsingapore
But if your hunger pangs hit way after the midnight mark, 25 Degrees Burger will be your saviour – it opens till 3am and serves up burgers, milkshakes and snacks!
Accommodation: From $128/per night
Where: 200 Middle Road, Singapore 188980
6. Hotel Mi
Tell your friends you scored a staycay for around $100 a night, and you'd be met with awed stares and slow claps. It is possible though, at Hotel Mi, a super-new hotel opened in the Bencoolen area.
Image credit: Hotel Mi
Just like a similarly named phone that's known for its quality and affordability, a stay here is value-for-money: it has the usual pool and gym options, and rooms are airy with a tasteful, modern look.
Image credit: Hotels.com
But the real show-stopper is the hotel's superb location. It's just 1 minute away from the Downtown Line and is surrounded by a whole slew of marts and stores, so you can rummage for cheap food in the middle of the night if you're inclined.
Image credit: @themassessg
If you wish for your staycation diet to consist of more than just potato chips and maggi mee, take a short walk to cafes such as The Masses or Artichoke. You can see why the former draws in the mass…I mean, crowds, with pastas, Jap food and drinks all mostly under $20. 
Accommodation: From $108/per night
Where: 41 Bencoolen Street, Singapore 189623
7. Park Hotel Farrer Park
Loft-style staycations are here to stay. The high ceilings make the room feel extra posh and spacious, and climbing up the staircase adds to the fun of it – not to mention, tons of photo opportunities.
Image credit: @parkhotelfarrerpark
Get your snaps on the stairs at the new Park Hotel Farrer Park, which opened in May this year and impresses with over 300 artistically furnished rooms.
High ceilings of the duplex sky and premier lofts with the bed on the second level. Image credit: @parkhotelfarrerpark
Whether it's the smaller guest rooms, all the way to the Sky Loft and Premier Loft rooms, the entire hotel screams luxe without going into flashy territory.
Image credit: @parkhotelfarrerpark
It's also right above the Farrer Park MRT station, and a stone's throw away from City Square and Mustafa – hello, 3am grocery shopping.
Accommodation: From $180 per night, premier loft at $270
Where: 101 Farrer Park Station Road, Singapore 217564
8. Arcadia Hotel 
Along an unassuming lane in Lavender, you'll spot this charming green-and-white building that'll look right at home in a Wes Anderson movie.
This shall be the next "It" spot for symmetrical couple photos. Image credit: @dvrylc
Welcome to the Arcadia. A land of Posturepedic mattresses, L'Occitane bath amenities and 42-inch flat screen TVs for all rooms.
Some rooms also have a balcony which looks out to the hip Jalan Besar streets. Image credit: Arcadia Hotel
Image credit: Hotelscombined
Other than supremely comfy rooms, there's also a rooftop jacuzzi for you to sit in and muse upon life, and in-house Trellis Cafe to fill your stomach with brunch fare, salads, sandwiches and the like.
Accommodation: From $130 per night
Where: 32 Hamilton Road, Singapore 209201
9. The Forest by Wangz
This is not the grimy sort of forest you'd find in Tekong.
Instead, The Forest by Wangz is a boutique service apartment that will whisk you away from the city's hustle into an oasis of calm.
Image credit: Forest by Wangz
Greens and wood accents dominate the rooms, and it's all pretty open-air, so you can try and feel at one with nature. You don't have to give up your creature comforts, either: there are even rain showers and a full-fledged home theatre system.
The bigger rooms also come with a fully-equipped kitchenette. Image credit: Forest by Wangz 
Image credit: Forest by Wangz
To get your zen mode on, we'd recommend a dip in the infinity pool. There's also a shallow lounging area that goes up only to your ankles – perfect for non-swimmers and those who just want to lounge around and not work out. Hey, no judging.
Image credit: Forest by Wangz
Accommodation: From $175/per night
Where: 145A Moulmein Road, Singapore 308108
10. XY Hotel Bugis Singapore
3 words: Tiger. Beer. Room.
Image credit: XY Hotel Bugis Singapore 
Even if you belong firmly in the Heineken camp or are an apple cider kinda person, XY Hotel Bugis will still have you drinking in its quirkily-decorated, hipster-approved rooms.
Even the toilets are artsy. Image credit: XY Hotel Bugis Singapore
These aren't run-of-the-mill graffiti; the murals are actually done up by professional artists that include names such as Deborah Loh and Tomoko Tsuruta. And if you don't get the art – aka most of us – little information boards that accompany the artwork will enlighten you.
In case you didn't spot it, this room has a FULL-SIZED bathtub. Image credit: XY Hotel Bugis Singapore
Orange is the new black. Image credit: XY Hotel Bugis Singapore
Each of the 15 rooms is uniquely designed, and our top picks are the junior suite with the "mountains on a donut" artwork, and room with orange accents – the latter even has an old-school "swan ride".
Image credit: XY Hotel Bugis Singapore
After you've admired the rooms, head down to the sleek pool for a poolside party. Last we checked, XY was offering a package that includes 3 poolside rooms and exclusive use of the pool for 4 hours.
You can even throw in a dessert bar and DIY mocktail bar to the mix to really live it up!
Accommodation: From $138 for a superior room
Where: 11-13 Jalan Klapa, Singapore 199325
Boutique Staycations For The Year-end Break
Even if your leave is zero, this list of affordable hotels will ensure your bank balance won't be – just pick out a getaway that fits your aesthetic and budget!
Besides, here're even more options if you like opening multiple tabs on your computer screen: secret staycation spots, affordable lofts and penthouses and even non-hotel staycations.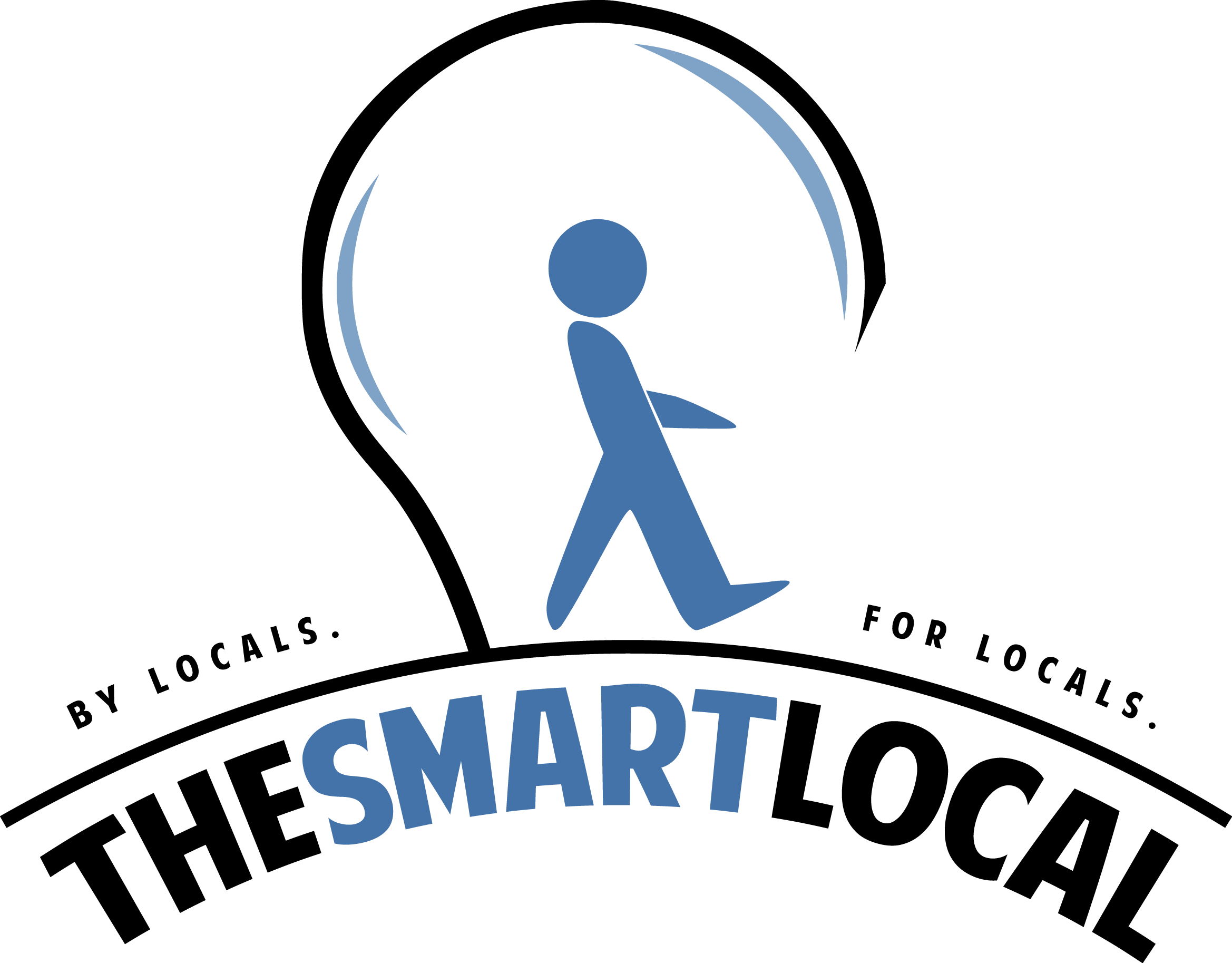 Drop us your email so you won't miss the latest news.