Affordable lofts and penthouses on AirBnB Singapore
Image adapted from: Shu
Staycations are V2.0 of sleepovers, held without parental supervision at hotels and chalets, rather than at someone's home. Though they're a night or two of living luxuriously, most of us return home after that with a very empty wallet.
But that doesn't mean we have to slog like crazy just to save up for that one night of relaxation – instead of hotels, you can look to affordable AirBnB lofts and penthouses with amenities such as private jacuzzis and outdoor balconies, AND a larger amount of space.
If you're in need of a staycay, here are 15 sleek apartments in Singapore you can whisk yourselves to.
Lofts
1. Loft with sky pool and gym, Buona Vista – $92/night
Image credit: Leirbag
This loft may be the cheapest one on our list, but there's no compromise when it comes to comfort. Decorated with soft rugs, a beanbag, and ample space for lounging, it's homey ambience is perfect for a no-frills staycation.
Image credit: Leirbag
For those staying for more than three nights, you don't have to bring extra sets of clothes as washing machines are provided. The place is brightly lit in the day, so take that chance to air your clothes to prevent them from smelling musty!
Image credit: Leirbag
On the second-storey is the bedroom, where a queen-sized bed and an armchair await – ideal for bookworms to snuggle up in with their favourite book. If your tummy starts rumbling, you'll be glad to know that the hip Timbre+ is just 10 minutes away.
Location: Buona Vista
Make your booking here.
2. Loft with outdoor terrace, Farrer Park – $65/night
Image credit: Tiffany & Victor
Farrer Park holds many gems such as Swee Choon Dim Sum and Mustafa Centre, and this loft is just minutes away from these babies! Unlike most shophouse apartments that have cramped lobbies, this one holds a spacious area.
Once the sun sets, the outdoor terrace is perfect for sharing a couple of drinks: Image credit: Tiffany & Victor
Image credit: Tiffany & Victor
This isn't your typical apartment as the kitchen is fully furnished with ample counter space and an in-built oven. There are grocery stores nearby, so you and your squad can grab some ingredients to cook up some casseroles, or even a whole oven-baked chicken for dinner!
Location: Farrer Park
Make your booking here.
3. Loft with rustic charm, Orchard Road – $130/night
Image credit: Kingston
A two-storey apartment decked in warm lights and brick walls, this loft is a private studio which holds a rustic charm, unlike most apartments in the CBD area.
Image credit: Kingston
With a queen-sized loft bed, single and sofa bed, the place is able to comfortably hold a maximum of six guests – so fret not about having your part of the blanket stolen in the middle of the night.
Image credit: Kingston
Complimentary coffee and tea is available, along with a kitchenette for light cooking. With a wall-mounted TV, guests are also able to enjoy some entertainment as they sit around for a meal.
Location: Orchard
Make your booking here.
4. Helsinki Loft in heritage shophouse, Geylang – $131/night
Image credit: Fang Wei
One of the bigger places on our lists, the Helsinki Loft is able to accommodate up to five people. If your friends are still hesitant on spending on a staycation, there'll be no excuse when it roughly divides out to around just $26/pax!
With full pane windows at each corner, the living room is flooded with natural light, adding to its homey and pristine atmosphere.
Image credit: Fang Wei
And if you think that this is it, you're wrong – head on to the second storey, and you'll find a ladder in the bedroom…
Image credit: Fang Wei
….Which leads you to a rooftop balcony! Complete with lounge chairs and a view of the neighbourhood, this is where you can open your very own mini "mini rooftop bar" and end the night with some drinks and music.
Location: Geylang
Make your booking here.
5. Cosy studio loft perfect for two, Orchard Road – $104/night
If you're not fond of braving the weekend crowd in JB and there's just not enough time for you and bae to travel overseas, this cosy loft is a great choice for a private weekend getaway.
Image credit: Jenny
A queen bed sits on the second floor along with a flat screen TV – just plug in a HDMI cable and connect it to your laptop, and you'll be able to canoodle with bae while catching up on some movies!
Image credit: Jenny
The studio also comes with a kitchen equipped with a refrigerator and induction stove, so instead of going out for an expensive meal, take the chance to bond by preparing some dishes together as a cosy couple activity.
Though the place lacks a dining area, the single bed on the first floor can double up as a sofa – perfect for that "breakfast in bed" experience.
Location: Orchard
Make your booking here.
6. Condo loft on 62nd storey, Tanjong Pajar – $186/night
Image credit: Chris
When I was young, I always envied friends who lived in condos. On-site facilities such as gyms, swimming pools and mini marts were something I could only experience when they invited me over for parties.
But plan a staycay here, and you can live like a condo-dweller for a day. Located on the 62nd-storey of a premium condo, this suite redefines the phrase "livin' the high life".
Image credit: Chris
With individual jacuzzis on its 52nd-storey, you can pamper yourselves with a soak as you enjoy the view of the city.
Image credit: Chris
Fully equipped with treadmills and stationary bikes, guests can work up a sweat in the gym too. A shopping mall with a variety of dining options is located at the condo's ground floor, so if you're planning for a huge feast later on, take the chance to burn off some calories first to create extra tummy room!
Note: Tourists are provided with a free VIP 6-seater airport arrival transfer for check-ins.
Location: Tanjong Pajar
Make your booking here.
7. Hostel-styled loft, Tanjong Katong – $46/night
Image credit: Marilyn
If you're a stickler for privacy, head over to this a hostel-style AirBnb. There are a total of three spacious bedrooms for guests to rent, along with other communal facilities – all within a reasonable budget.
Each room also comes with an electronic lock system, so there's no need to worry about security.
Image credit: Marilyn
The rooftop balcony is also a great place to chill. Whip up some dishes in the kitchen and bringing them up for dinner under the stars – along with an unobstructed view of the city lights.
Location: Tanjong Katong
Make your booking here.
8. Scandinavian-themed loft, Serangoon – $87/night
The Kinfolk Loft is one of the many themed rooms in Petain Road's shophouse that are available for booking. Image credit: Shu
The minimalism trend has definitely influenced some of us millennials, but the Kinfolk Loft isn't just any run-of-the-mill whitewashed home. Decorated with copper and gold accents and potted plants, this Scandinavian-themed room takes the minimalist game up a notch.
Image credit: Shu
"A scandi-what?" you might ask. Adopting the style of Vikings, the room design uses uses potted plants and wooden furniture to portray a Nordic landscape.
Image credit: Shu
And its design isn't the only noteworthy point – the lobby holds a large dining area for guests, together with a central kitchen, where you can exchange stories over a cuppa or snacks from the mini fridge.
Location: Serangoon
Make your booking here.
Penthouses
9. Penthouse with marbled bathroom, Tanjong Pajar – $91/night
Image credit: Jay
Living up to its name, this luxurious penthouse boasts a large living area, along with a majestic view of the ocean and our corporate jungle.
And because this is a Korean household, complimentary Korean-styled breakfasts will be served to guests. For those who are not a fan of the nosh, you can request for a western-styled one instead!
Image credit: Jay
Luxuriously marbled and fit for a king, the ensuite bathroom holds a spa-like shower area.
Rental fees include daily cleaning services, washing and ironing of clothes – that means you won't have to return home with a pile of laundry to clean.
Location: Tanjong Pajar
Book your reservation here.
10. Penthouse with private pool, Marine Parade – $255/night
Image credit: St Patricks
The sleek design of this apartment is on par with a hotel's suite, but there's more – the place has not one, but two balconies!
Your first step into the area introduces you to the huge living room, and on its side is the first balcony with a BBQ area. The second balcony is located on the rooftop, coupled along with a private pool.
Image credit: St Patricks
Besides, the penthouse is situated near cafes and bars such as Adstragold Microbrewery and Penny University Cafe, so hop on over if you're in the mood for some cakes and coffee.
Location: Marine Parade
Book your reservation here.
11. Suite with PS4, Netflix and air hockey table, Tiong Bahru – $83/night
Image credit: Theo
If you're looking for full-fledged entertainment throughout your stay, this suite has got your back. With a subscription to Netflix, a pool table, air hockey table and a PS4 console – there's really no need to pay for outdoor entertainment when you've got it all here.
Image credit: Theo
Waking up to a full view of the city may seem like the stuff of movies, but over here, it's reality. For an extra burst of energy, there's a rainforest shower with different pressure settings provided.
Image credit: Theo
Or if you prefer, relax in the heated jacuzzi! After a hectic week of work, the hydrotherapy will help to relieve stress and put you in a carefree mood for the rest of the day.
Location: Tiong Bahru
Make your booking here.
12. Penthouse with private jacuzzi, Orchard – $196/night
Image credit: Maryanne
Most apartments offer swimming pools, but this penthouse stands out with a private jacuzzi that can be conveniently accessed through your bedroom – so for those afraid of the cold, you'll be able to retreat into the warmth of your room ASAP once you leave the water.
The place is able to accommodate a maximum of three guests, so round up your closest buds for an exclusive staycay!
Sheer curtains cover the windows of this apartment, creating a cosy ambience to lounge in. Image credit: Maryanne
Location: Orchard
Book your reservation here.
Best AirBnBs for staycations in Singapore
The concept of staying in local AirBnB homes may sound alien to Singaporeans, but the amenities offered are on par with that of hotels. Plus, most of them hold ample space for parties and can accommodate many guests – just be sure to clean up afterwards, and avoid disturbing the neighbours!
Disclaimer: As AirBnB apartments are hosted by individuals, prices and availability may change.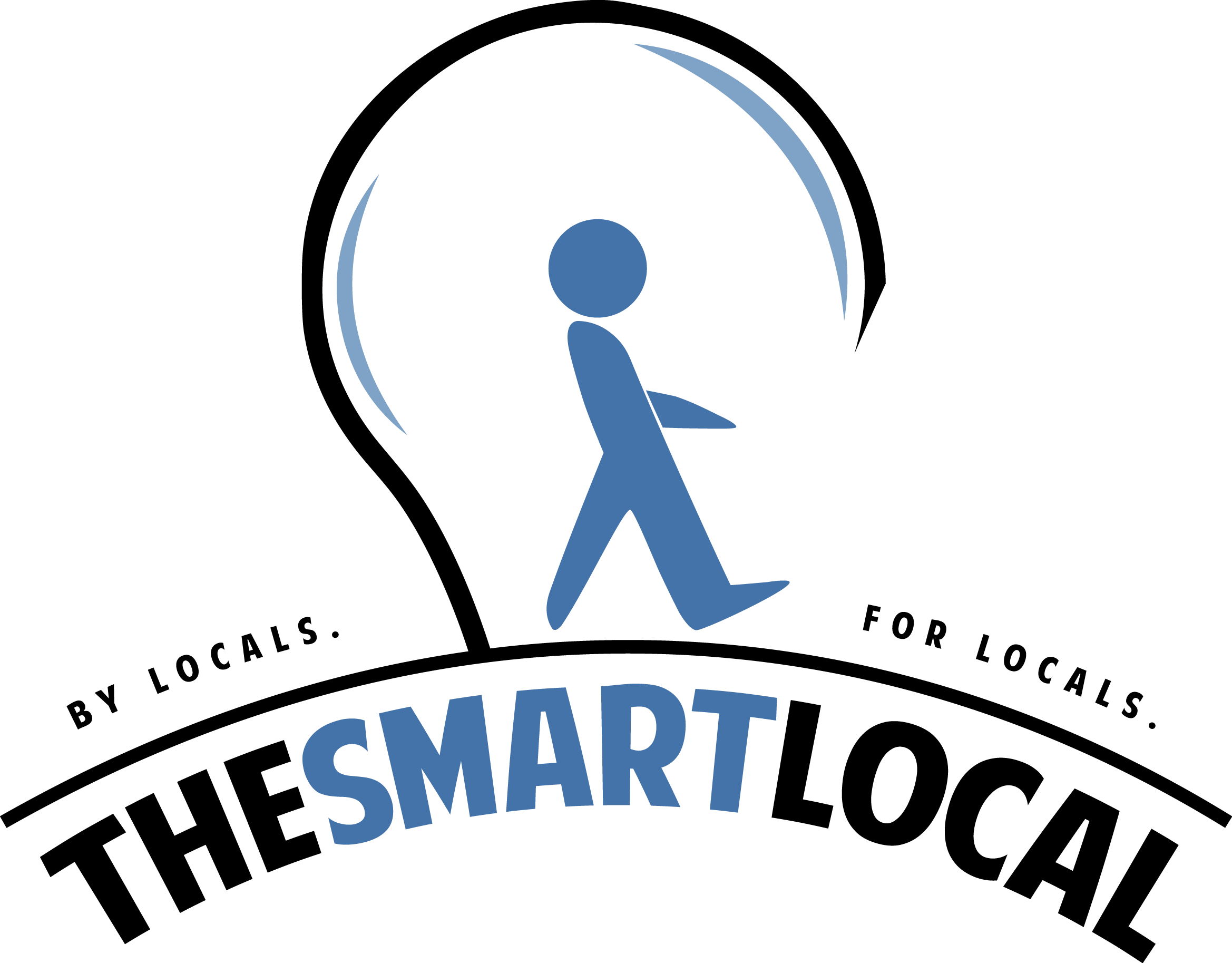 Drop us your email so you won't miss the latest news.