Unique staycation alternatives in Singapore
Not all of us can afford airfare to faraway places, yet are too lazy to make a weekend jaunt to JB – so we rely on the occasional staycation for R&R. Staycay places are scattered all over the country, but the experience at the usual boutique hotels or swanky resorts in Sentosa can get repetitive after several stays.
If you're looking for something less conventional, let this list of lesser-known venues help you decide where your next staycation should be.
1. Gardenesia's Farmstay Villas – atas farmstay at Kranji Countryside
Image credit: Gardenasia
Think of Gardenesia's Farmstay Villas as more of an atas kampong than an actual farm stay. The "farm" part comes from the fact that it's located by the Kranji Countryside, near places like Kranji Countryside Farmers' Market, Kranji Reservoir and several surrounding farms – in fact, one of their farmstay packages offers a complimentary ride and visit to Kranji Farm.
The Daffodil villa, Image credit: Gardenasia
Once you've taken the mandatory shots for social media, consider completely unplugging and basking in the peace and quiet. There's only a limited number of villas here – each with their own style of decor – which means there won't be many other guests during your stay. Perfect if you need a temporary respite from civilization.
With its own pool and mini-putting area, this place feels more like a resort in Bali. Image credit: Gardenasia
Short of having farm animals running about, it's a great way of experiencing a mix of rural and contemporary living.
Accommodation: From $280/night
Where: 240 Neo Tiew Crescent, Singapore 718898
Phone: +65 6898 9111
Website
2. The Loft Primax – an entertainment sanctuary with LAN gaming and a swimming pool
Update: The Loft Primax has shifted to Turf Club and is now known as Needle In A Haystack.
Image credit: @theloftprimax
A paradise for gamers, The Loft Primax has got everything you'd need for a rocking good time, no matter if you're an indoors kinda person or love sweating it out under the sun. They've got an arcade machine, air hockey table, LAN gaming, Xbox One and Wii – and more.
The pooI and patio. Image credit: The Loft Primax
It's the kind of staycation you'll want to share with a large group of friends – you can even kick it old school and catch a movie on a 55-inch LCD TV or sing your hearts out with the KTV set.
Typically used for events like birthday parties, the space can be rented for a limited number of days – there are sofas, sectionals and bathrooms if you're planning overnight stays.
Rooftop basketball court. Image credit: The Loft Primax
And as if all that isn't enough, there's also free WIFI.
Note: The Loft Primax is currently undergoing a major "2.0" revamp that promises to be bigger and better than before. Expect even more facilities once they reopen!
Accommodation: From $380/4 hours
Where: 22 New Industrial Road, Singapore 536208
Phone: +65 9295 2181
Website
3. Glamping – fancy camping with half the hassle
You've probably seen social media posts of people going glamping overseas. Well, you can now camp in style right here in Singapore too, courtesy of Glamping Society and The Glam Co., along the beaches of East Coast Park.
Unlike typical outdoor camps where you have to bring sleeping bags and do the dirty work of pitching your own tents, all you have to do is show up with food, games, and beach essentials. The bell tents are spacious enough to fit up to four or six people and come with plush pillows and comfortable mattresses – so you won't get backaches from sleeping on the hard ground.
If you're there for a romantic getaway, there are optional add-ons to zhng up your staycation – one of the packages offers fairy lights, roses, a bottle of wine, and even a gourmet breakfast service.
Book a Glamping at East Coast Park session.
Accommodation: From $170/night
Where: East Coast Park
Glamping Society | The Glam Co.
Figment (previously) Lorong 24A Shophouse Series – Old school living with a modern twist
One of Geylang's best-kept secrets is Figment, a stretch of conservation shophouses that's been given complete interior makeovers, with each unit having its own snap-worthy theme.
Note: You'll be able to book a room/suite/loft instead of the entire shophouse unit. Depending on which unit your accommodation is housed, you'll be able to use shared facilities like common lounge areas and kitchens.
Where: Geylang Lorong 24A
Website
Unit 9
4. Fern Suite
A stay in the Fern Suite will feel like you're sleeping in the midst of a mini-garden. The leaf motifs, lawn-like rugs and wooden floor panels all add to the suite's nature theme.
Along with the three single beds in the super spacious main room, the suite comes with a private balcony for you to spend quiet evenings staying in with a great read.
Accommodation: From $139/night
Website
5. Forest Duplex Suite
Keeping with the tropical theme of the shophouse, the Forest Duplex Suite has splashes of green in different shades, and plenty of nature-inspired wall decals.
High ceilings and huge windows make the connecting bedrooms feel bigger than they already are. Aside from a potted plant or two, the indoor space doesn't actually have that much living greenery – but that's more reason to step outside to explore the neighbourhood for a while.
Unit 9's communal basement area is so zen, you'd mistake it for a spa. Image credit
Accommodation: From $139/night
Website
Unit 11
6. Kyoto Room
With its concrete floor, steel panels, and wooden furniture, the Kyoto Room simply oozes industrial-chic. The bed even faces a window-wall, great for natural light to come in.
Unit 11's shared space is open-air. Image credit
Pick any corner of Unit 11 and you'll be able to find yourself an opportunity for a stylistic shot that'll fit right in Kinfolk.
Accommodation: From $139/night
Website
7. Tokyo Room
A party of 6-7 can comfortably fit into Tokyo Room's massive space. This minimalistic room comes with its own balcony, so you'll get to enjoy nostalgia-inducing views of shophouses in the vicinity.
The room's got a Smart TV with Netflix subscription, so you can unwind with your Game of Thrones fix.
Living room where guests get to interact, or use the desktop for work. Image credit
Accommodation: From $155/night
Website
8. Sapporo Loft
The sectional serves as a second bed. Image credit
The overall vibe of the Sapporo Loft is darker and cosier than most of the other rooms – and it'll have you hesitating to leave your bed. The loft itself has three levels – the first is a living room with a huge sectional to chill with friends over a movie, and the second is for the master bedroom.
From the second level, you can head up to a private rooftop patio and bask in the evening view.
Accommodation: From $140/night
Website
Unit 15
9. Helsinki Loft
Full of Nordic charm, the Helsinki Loft is perfect for group gatherings. It's one of the bigger accommodations you'll find from the Shophouse Series.
With its modern charm and pristine atmosphere, the space will feel like home away from home – even if your actual home isn't as upscale.
Plus, you can access your own rooftop terrace that doesn't just overlook the street, but the surrounding neighbourhood too – great if you want to capture that perfect yoga pose(r) shot as dawn breaks in the background.
Accommodation: From $204/night
Website
Not Your Typical Staycation
Staycations can be either super laidback or a mini adventure of sorts. Personally, I love staying in as much as going on a little excursion around the district I'm in. You may be in Singapore, but with a little curiosity – and a willingness to get out of bed – you'll find that there's plenty about this island that's still hidden in plain sight.
So take the opportunity wander around the area you're in the next time you're on a staycation – you'll never know what gems you might discover.
A portion of this content may contain referral links to products. Our opinions remain our own.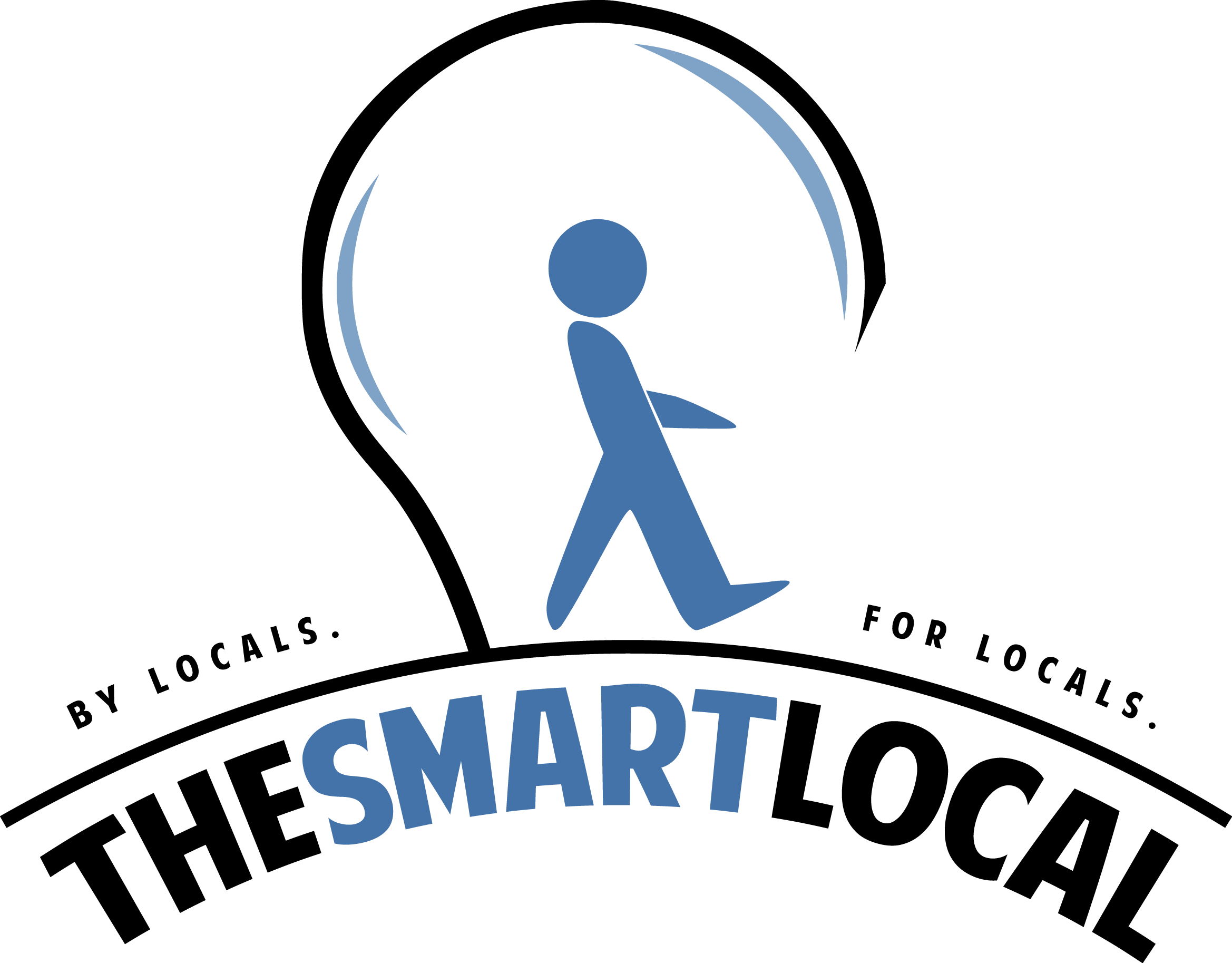 Drop us your email so you won't miss the latest news.