Themed Cafes In Tokyo Are Off The Charts
Source: @mayunakk
Even with so many cafes popping up (and then later closing down) in our local dining scene, many of them just aren't as cool as those themed cafes peppered across Tokyo. After all, the Japanese are known for creating and recreating things that just make us go 'wow' – a special gift they've got down to a science.
From downright quirky cafes to somewhat spooky options and mega cutesy ones that will have you squealing in delight, we have got them all covered in our list. If you're visiting Tokyo, venture to these places to get those Instagram-worthy pictures up on your social media accounts already.
1. Gudetama Cafe (Ikebukuro branch)
There is little else to say about this place apart from its EGGS-tremely EGGS-citing! The Internet's favourite Sanrio egg – which also happens to be plagued with crippling depression – is finally making its rounds in the Ikebukuro neighbourhood in Tokyo. And that means it's time you gear up for a whole lot of treats from its special Gudetama menu and Gudetama-themed fun!
However, Gudetama-holics only have a limited time to make their egg pilgrimage in Tokyo. The limited-time cafe will only be open for slightly for than 2 months – between 4 November 2016 to 15 January 2017. Hurry down before you become the one to be diagnosed with depression.
Address: Tokyo-to, Toshima-ku, Minami Ikebukuro 1-28-1 Seibu Department Store, 8F
Opening Hours: Mon-Fri 12pm-11pm | Sat, Sun and holidays 10.30am-11pm
2. Moomin Bakery & Cafe
Coming alive from books and comic strips by Finnish illustrator and writer, Tove Jansson, Moomin Bakery & Cafe is where you will get to stick your fork into desserts, baked goods and food based on the Finnish characters, as well as marvel at the super cute interior of the cafe that's lovingly decorated with both Moomin illustrations and plushies.
Plus, you can visit the cafe even if you don't have a dining companion with you because the Moomin plushies are there to accompany you. Bid goodbye to social awkwardness, as you sip a coffee while hailing this great concept.
Address: Tokyo Dome City, 1-1-1 Kasuga, Bunkyo-ku, Tokyo
Opening Hours: Mon-Sat 8am-10pm | Sundays and holidays 8am-9.30pm
3. Shirohige's Cream Puff Factory
Fans of My Neighbour Totoro will enjoy this cozy bakery-cum-cafe that is specially dedicated to Studio Ghibli's 1988 animated fantasy film. Everything at Shirohige's Cream Puff Factory is related to the titular character. Totoro-themed signs and rustic decorations adorn the quaint little space; biscuits are shaped like Totoro; and of course the famous cream puffs that taste as sensational as they look.
Source: @yourdailydoseofjoy
You'll have to order a drink to go along with your cream puff, but that just means you have a perfect excuse to while your time away on the cosy second floor. Also, if cream puffs aren't your thing, they've got other baked goods such as bagels and curry buns for you to tantalise your taste buds, too.
Address: 5-3-1 Daita, Setagaya-ku, Tokyo 155-0033
Opening Hours: Daily: 10.30am-7pm daily | Closed on Tuesday
4. Kawaii Monster Cafe
This place looks like the inside of a unicorn's brain. Exclusively painted with splashes of vibrant hues, the Kawaii Monster Cafe in Harajuku will be your happy place for sure. With decor that is incredibly bright and cheery coupled with high-energy vibes and a solid selection of food (including pastel-coloured dishes), there's no way anyone would be glum in there.
While you are living a temporary fantasy life at Kawaii Monster Cafe, remember to snap a ton of pictures with happy creations the likes of ginormous unicorns, bunnies, kitty cats, merry-go-round, macarons and more for keepsake.
Address: YM square building 4F, 4-31-10, Jingumae, Shibuya, Tokyo
Opening Hours: 11.30am-4.30pm and 6pm-10.30pm daily
5. Peter Rabbit Garden Cafe
In the mood to visit a country-kitschy cafe that is bound to wow from the moment you arrive at the entrance? Enter the Peter Rabbit Garden Cafe. Nestled in the neighbourhood of Jiyugaoka, this Peter Rabbit themed cafe delivers in both their decor and food. Expect 100% effort in their food presentation, too.
Similar to the Moomin Bakery & Cafe, people who are visiting alone don't have to feel out of place in this cute cafe, as Peter Rabbit will be your dining companion while you're there nibbling on their cheese buns and themed meals too pretty to eat.
Address: 1-25 Jiyugaoka, Meguro-ku, Tokyo 152-0035
Opening Hours: Mon – Sun 11am-10pm
6. Swallowtail Butlers Cafe
If being waited on by smartly dressed Asian guys happens to be a fantasy of some sort of yours, head on over to Swallowtail Butler Cafe that's tucked away neatly underneath a bookstore in Ikebukuro. Here's where you will receive unapologetic royal treatment.
Go ahead and pretend you are some royalty from a faraway land, because there will a grand total of zero people who will judge you. However, be sure to to make a reservation in advance to avoid disappointment.
Address: B1F Showa Building 3-12-12 Higashi Ikebukuro, Toshima-ku, Tokyo
Opening Hours: 10.30am-6.30pm (Tea Time) | 6.40pm-9.20pm (Dinner Time)
7. Vampire Cafe
Here's where we start getting a bit weird.
Ever wanted to snoop around Dracula's spine-tingling dining hall? Vampire Cafe is the place you would have to stop over in if you are hoping to have a taste of a spooky Gothic experience that is 200% unorthodox complete with blood-stained floors, vampires, severed body parts, drapey blood red velvet curtains and, of course, an eerie atmosphere befitting a vampire's lair.
Source: @taggyleelee
Leave your blobs of garlic safely at home, as plenty of visitors have come back alive to give pretty decent reviews of their experiences at the Vampire Cafe, despite the high price tags. So, put your guard down and sink your teeth into your vampire-themed food while you are at it.
Address: La Paix Building 7F 6-7-6 Ginza Chuo-ku Tokyo
Opening Hours: 5pm-11pm
8. The Lock-up
Nobody says you have to be a crook to be in a jail so if you have always wanted to be in one, albeit temporarily, you can do just that right in Shibuya. More of an izakaya rather than a regular cafe, The Lock-Up is a horrifying (in a good way) haunted prison-themed restaurant where you will probably feel some serious adrenaline rush in addition to screaming your lungs out.
Just getting to your table is an experience in itself. According to reviews online, you will first have to make it through a dark maze filled with haunted house-esque scare tactics and jump scares before you even get to the waiting area. After which, you or someone else in your group will be handcuffed before your adventure continues. Don't expect the prison-themed food to blow your mind, though – you're paying for the memorable experience, really.
Address: Tokyo, Shibuya-ku, Udagawa-cho, Shibuya 33-1, Grand Tokyo Building B2F
Opening Hours: Mon-Thurs 5pm-1am | Fri-Sat 4pm-4am | Sunday and holidays 4pm-12midnight
9. Ninja Akasaka
Ninja Akasaka is the dining destination you need to visit if you're game for an exhilarating gastronomy adventure that comprises ninjas and a whole lot of good ol' harmless fun. Apart from "absolute Shogun-era coolness", no other description is apt enough to concisely sum this place up.
Source: @minipeung
Waiters dressed as ninjas might sneak up on you with menus and food, so don't be alarmed. Stay calm too, as you wind through a labyrinth of wooden corridors reminiscent of the interior of an primeval Japanese castle, complete with treasure chests and disintegrating bridges. All that just comes free with the dining experience!
Address: 2-14-3, Nagatacho, Chiyoda-ku, Tokyo, Tokyu plaza Akasaka 1F
Opening Hours: Mon-Sat 5pm-1am | Sunday and holidays 5pm-11pm
10. Fishing Restaurant Zauo
Technically not a cafe, this restaurant makes it into our list because it is plain cool to eat what you catch, fresh! Obviously, fishing your own food from "river" running through the restaurant will take some time, so visit this place when you aren't already starving. If you are lucky, you might even land yourself a big fat lobster.
The only catch (haha geddit) here is that you will have to buy whatever you have caught, even if you're not enthused with your reward. Fret not even if you happen to be quite a horrible cook, because the chefs are there for a reason – they will do your fish and seafood justice. But of course, fresh sashimi is no object.
Address: Shinjuku Washington Hotel 1F, 3-2-9 Nishi-Shinjuku, Shinjuku-ku, Tokyo
Opening Hours: Mon-Fri 11.30am-2pm, 5pm-11pm | Sat, Sun & holidays 11am-11pm
More than food
We hope the list above has shown you how amazing the experiential dining scene in Tokyo is, and that these themed cafes that we've curated have served as a #travelinspo for you if you would be travelling to Tokyo.
A trip to the cafe doesn't have to be the same old, same old. This is the case even if you are in Singapore – all you need is to look hard enough and who knows when you will stumble upon some incredibly cool gems.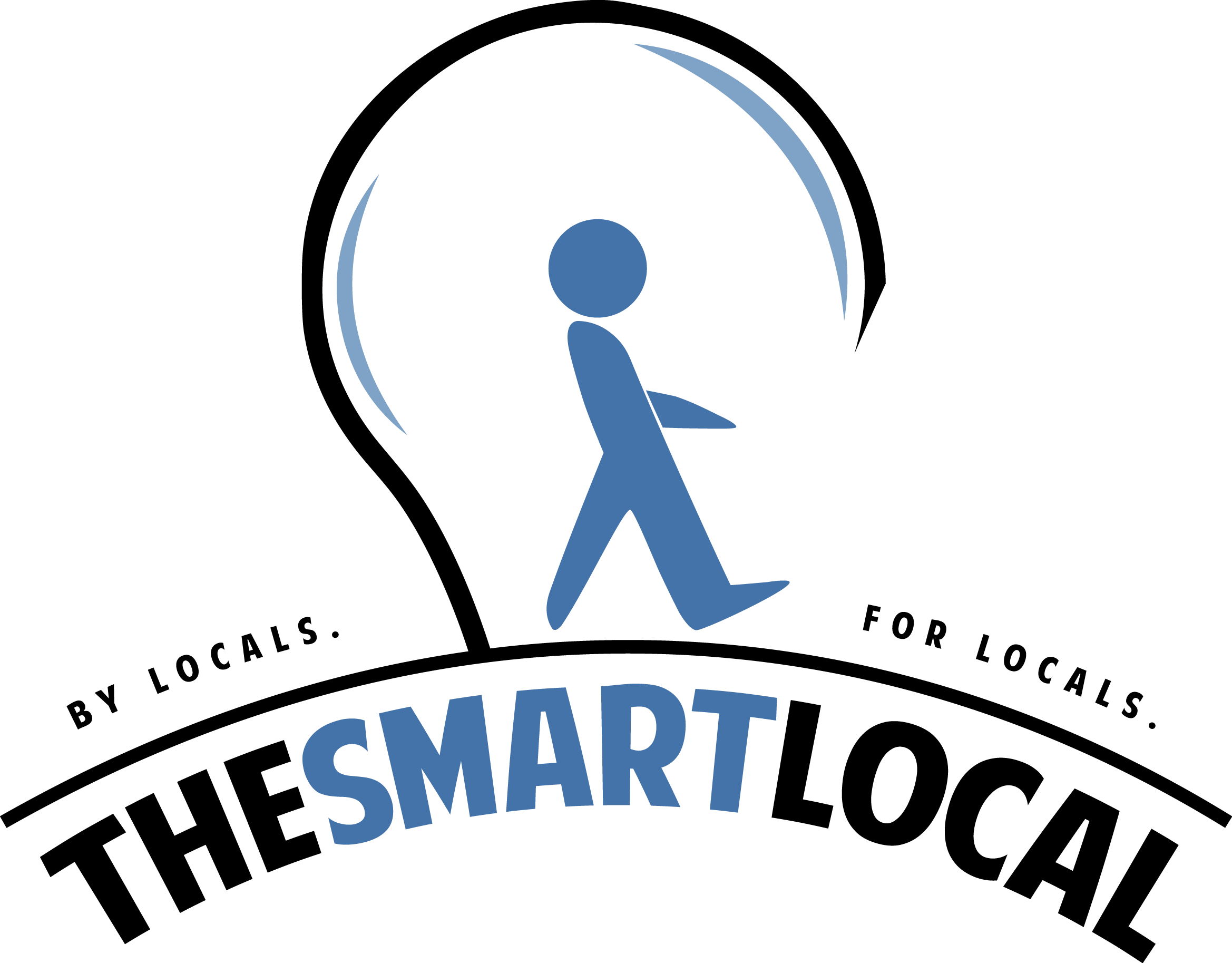 Drop us your email so you won't miss the latest news.