Escape the concrete jungle of Tokyo
Adapted from source: @manbbbbb
Walking through a maze of buildings, being shoved around at the Shibuya crossing, and having your eyes overwhelmed by rows of neon lights, are everyday experiences in Tokyo.
A mandatory visit to Disneyland is usually included in any Tokyo itinerary, and we can see why – it's a fantastical place to embrace your inner child, and spend some time away from the concrete jungle. But while Disneyland is great, there are other magical places for a quick breather from the busy streets of Tokyo – the furthest of which is only 3 hours away.
1. Scream your lungs out at Fuji-Q Highland amusement park
If the roller coasters at Disneyland have become like child's play to you, Fuji-Q Highland has thrilling outdoor and indoor rides to get your adrenaline pumping. So strap yourselves in, and get ready to scream your lungs out – on roller coasters that drop from seemingly as high as Mount Fuji.
Source: @kaeiiiiii
The frights won't stop there – get ready to enter one of the scariest haunted houses in Japan, so petrifying that you're not even allowed to go in alone.
Fret not – not all the rides will send your heart leaping out of your throat, so this place is quite kid-friendly too.
Address: 5 Chome-6-1 Shinnishihara, Fujiyoshida, Yamanashi Prefecture 403-0017, Japan
Getting here: Alight at Fujikyu Highland Station.
2. Have a picnic at Atami Castle overlooking the sea
Grab a bento box and head over to coastal town Atami for a picnic. With a view of perfect white sand and blue sea, its beach is a popular picnic spot. But take things up a notch and have your picnic on the grounds of Atami Castle instead. If you're there around March or April, you might be able to catch the cherry blossoms too.
Source: @sasatti1002
The castle is located at one of the highest points in Atami, which will give you a 360 view of the surrounding town and sea. If the weather takes a turn for the worse, you can head into the castle for a small fee of 900 yen and take a look at the exhibits – including a trick art museum beside the main building!
Source: @captaintsubasa283
Address: Japan, 〒413-0033 Shizuoka Prefecture, Atami, 曽我山1993
Getting here: From Atami Station, take a bus from Atamieki Bus Stop and alight at Atamijo Bus Stop.
3. Whizz down ski slopes at GALA Yuzawa
Source: @lynmariano
For a quick ski trip that doesn't require you to travel all the way to Nagano and Hokkaido, there's GALA Yuzawa, just a 3-hour train ride away from Tokyo. Suitable for both newbies and veterans to ski or snowboard on, the slopes here are of varying difficulty levels.
But you don't have to wait till Winter to do all that. In Summer, the slopes are covered with a giant ski mat for people to breeze down. You won't have cold blasts of air breezing past your face, but the experience will still be pretty legit!
Address: Japan, 〒949-6101 新潟県Minamiuonuma-gun, 南魚沼郡湯沢町Yuzawa, 大字湯沢字茅平1039-2
Getting here: Alight at Gala Yuzawa Station.
4. Binge on Japanese pastries at Kawagoe's Edo period shophouses
Kawagoe is known to be the most "Japanese" place in Japan, with narrow alleyways, cobbled streets, and tiled roofs. With the iconic bell tower and Kawagoe Castle that have withstood the test of time, it is no wonder this is a popular filming location for samurai-era films.
A variety of hard candy, fried cookie dough and soft toffee. Source: @jammytantan
Relatively unknown to tourists is a little shopping street named Kashiya Yokocho (Penny Candy Alley). In the olden days, this area used to be one of the biggest producers and suppliers of candy in Japan. While a large number of the candy stores are now long gone, there are still 20 remaining – where sweet tooths will have a field day trying out all the traditional Japanese sweets and pastries.

Kintaro-ame – candy with Kintaro's face on it Source
If you're here in October, join in the festivities of the Kawagoe Festival, one of Japan's liveliest city festivals with a procession of floats carrying intricately crafted dolls. If you think a sing-off is exciting, catch the Hikkawase – a music battle between the floats' accompanying orchestras, amidst excited cheers of festival-goers.
Address: 2 Chome, 元町 Kawagoe, Saitama Prefecture 350-0062, Japan
Getting here: Alight at Kawagoe Station.
5. Spoil yourself at Kusatsu Onsen
Traveling can be tiring, especially if you're constantly moving from place to place on foot. So free your feet from the prison that we call shoes and step into this onsen haven.
Source: @yong___s2
Kusatsu Onsen is one of Japan's most famous hot spring resorts, boasting outdoor hot springs filled with high quality spring water said to have medicinal properties for those who soak in it.
Source: @yukakimura21
You can also watch a Yumomi performance, which is the traditional way of cooling down hot spring water – similar to stirring your cup of coffee with a spoon, except on a larger scale, and with more skill required.
Address: 28 Kusatsu, Kusatsu-machi, Agatsuma-gun, Gunma-ken 377-1711, Japan
Getting here: Alight at Kusatsu Onsen Station.
6. Stroll through a pine forest temple trail at Nikko
Source: @adrielneeee
Nikko is just the place for you to recreate your favourite Spirited Away scenes. Within the town is a temple trail through a lush forest of towering pine trees – along which you'll see Japan's most lavishly decorated shrine, Toshogu, among other temples.
Source: @chirochi_chan
Address: 2301 Sannai, Nikkō-shi, Tochigi-ken 321-1431, Japan
Getting here: From Tobu-Nikko Station, take a bus from Tobunikkoeki Bus Stop and alight at Hotel Seikoenmae Bus Stop. A one-minute walk will bring you to Toshogu and the temple trail.
7. Get spooked by ghost statues at Kanmangafuchi Abyss and admire a 100m waterfall
Calming waters of Kanmangafuchi Abyss. Source: @cilchimera
A short detour from Nikko's temple trail will take you to Kanmangafuchi Abyss, a gorge just a few hundred metres long, where you can enjoy an atmospheric, riverside walk. The trail is most famous for the 70 Bake Jizo statues (ghost statues) that might send a chill down your spine. Try counting the number of statues – legend says you'll get a different number every time.
Source: @huahuasays
Address: 8-28 Takumicho, Nikkō-shi, Tochigi-ken 321-1415, Japan
Getting here: From Tobu-Nikko Station, take a bus from Tobunikkoeki Bus Stop and alight at Nishisando Bus Stop. Follow the signages and take a 15 minute walk to reach Kanmangafuchi Abyss.
Source: @guide_momotaro
The highlight is the 100m Kegon Waterfall, ranked one of the best three waterfalls in Japan. Head there in October for the most picturesque view with Autumn colours! It's a good distance away from the abyss so you'll have to take a bus there, that will take about 40 minutes.
Address: Chugushi, Nikko, Tochigi Prefecture 321-1661, Japan
Getting here: From Kanmangafuchi Abyss, make your way back to Nishisando Bus Stop. Take a bus and alight at Chuzenji Onsen. Take a three minute walk to Kegon Falls.
8. Take a cable car up Mount Takao
Source: @__ymmmy__
Mount Takao is one of the closest natural recreation areas to the metropolitan area of Tokyo. It only takes 90 minutes to reach the summit of Mount Takao and if your legs start buckling, you can always take the chairlift mid-way. The summit isn't the end of the trail as it also connects to the other mountain summits around the area, so hop on to other mountains if you're still raring to go.
Besides hiking and taking in the sights and sounds of nature, there is also an enclosed monkey park home to over 40 Japanese macaques. It's a good rest stop from all the walking and the monkeys might even amuse you with their antics.
Address: Takao-machi,Hachioji-shi,Tokyo,183-0844, Takaomachi, Hachiōji-shi, Tōkyō-to 193-0844, Japan
Getting here: Alight at Takaosanguchi Station. From here, you can either start your hike, or take a cable car from Kiyotaki Station to Takaosan Station.
9. Catch epic blooms during all seasons at Hitachi Seaside Park

Source: @manbbbbb
Source: @yuki99
Going through the sprawling Hitachi Seaside Park is like walking across a painter's palette. Its a 350-hectare wonderland of seasonal flowers, ranging from the sky blue nemophila, (late April to mid May), to green kokia bushes that turn a brilliant red in October.
Source: @msapandi
The park is well connected and there are various walking and cycling trails you can take to access different parts of it.
Address: Japan, 〒312-0012 Ibaraki-ken, Hitachinaka-shi, Mawatari, 字大沼605−4
Getting here: Alight at Katsuta Station and take a bus from Katsuta Ekimae to Hitachi Seaside Park.
10. Cross a 48m high suspension bridge and visit a lighthouse along Jogasaki Coast
Source: @vodliq
If the sounds of traffic and throngs of people are getting overbearing, recuperate with a soothing seaside walk along Jogasaki Coast.
Source: @my_yy_hee
Along the 10km hike, you will encounter the 23m long, 48m high Kadowakizaki Suspension Bridge – where you can enjoy the breathtaking view of the rock formations and glistening blue sea.
Not far from the bridge is a lighthouse with an observation deck for even better views.
Address: Japan, 〒413-0231 Shizuoka-ken, Itō-shi, Futo, 静岡県伊東市富戸842−4
Getting here: From Jogasaki-Kaigan Station, take a 20-minute walk to find the coastline.
Not all those who wander are lost
Tokyo is a great city, but don't spend all your time there in malls or artisan cafes. Traveling is all about exploration, and there are so many more places outside the city central Tokyo that are worth the extra mile.
Here's a tip for those traveling out on multiple day trips from Tokyo: purchase the JR Tokyo Wide Pass at 10000 yen for adults and 5000 yen for children, and you'll be able to get yourself to most of the places mentioned.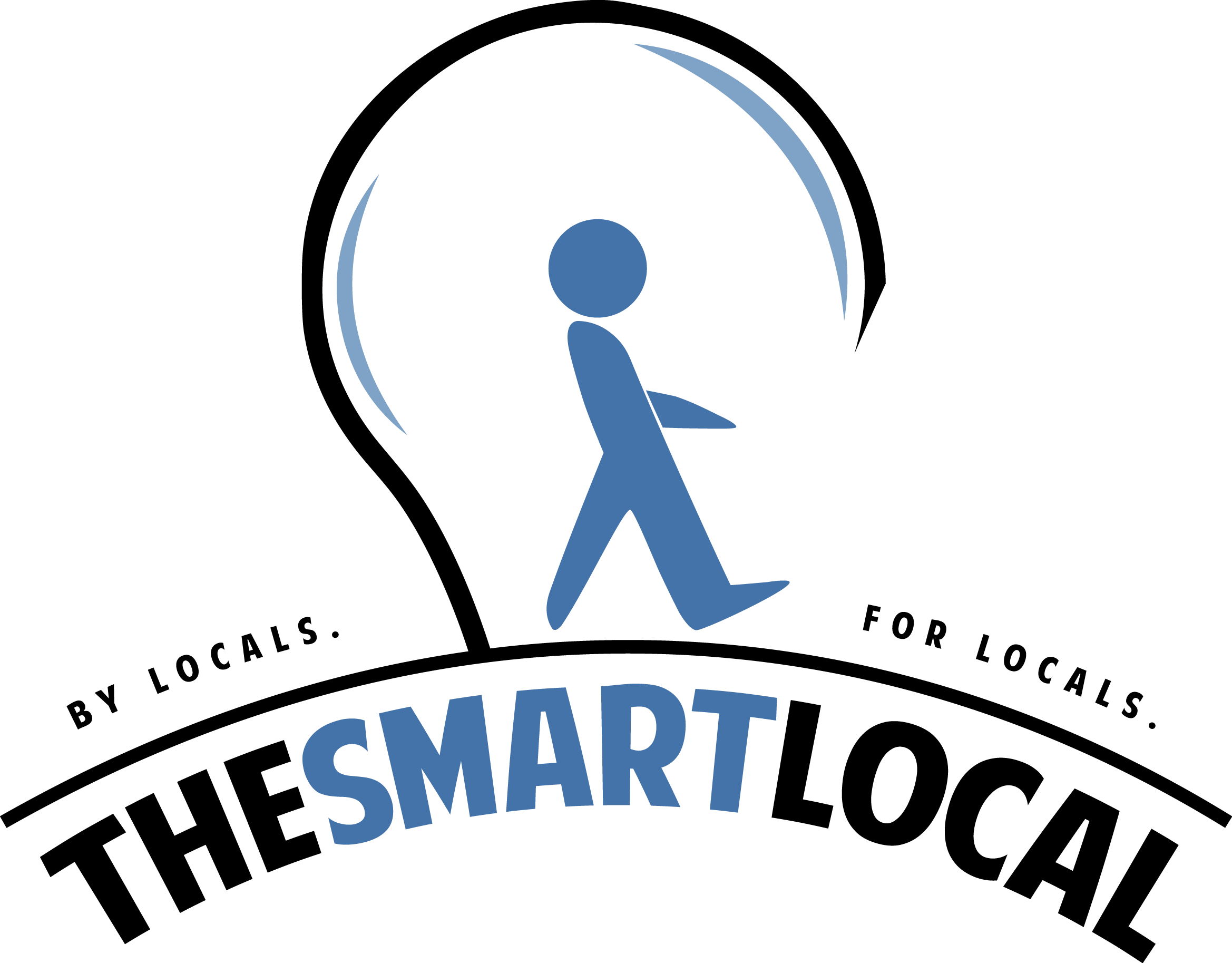 Drop us your email so you won't miss the latest news.