Hello Kitty hotels near Singapore
Image credit: Expedia
Young girls and adult women alike squeal at the sight of her. They queue for hours, overnight even, just to get their paws on her merchandise. Even Avril Lavigne wrote a song inspired by her. She's none other than Hello Kitty, the mouthless cat-like cartoon character with a massive cult following.
I say cat-like only because her creators claim she isn't one. Apparently, she's a "little girl".
But whether you consider her a feline or otherwise, it's indisputable that anything Hello Kitty-related sends humans into a frenzy – be it clothes or airplanes. Fellow Kitty White fanatics, feast your eyes on these excruciatingly kawaii Hello Kitty-themed hotel rooms in Asia you'll wanna book right away.
1. Lotte Hotel, Jeju – from $411/night
For those who didn't know: there's a Hello Kitty Island in Korea. It's not an actual island on its own, but rather, an entire museum that pays good homage to the character – with life-sized sculptures, a 3D theatre, and tidbits on her history.
Kitty Princess Room
Image credit: Expedia
If you're visiting that pink paradise, you might as well go all out and book a stay at Lotte Hotel, about 30mins away via public transport. Their Hello Kitty Character Rooms (from $411/night) can fit a party of 3, with 1 double and 1 single bed each.
Even the lamps and vanity mirrors come with Hello Kitty designs, and the plushie on the dressing table is yours to keep!
Image credit: Lotte Hotel
Whether you fancy yourself as a princess or more of a lady, they've got room designs that'll appeal to any HK-lovin' lass. The Kitty Princess Room has a predominantly bubblegum pink colour scheme, with elegant canopy netting above each bed's headboard.
Image credit: Expedia
The Kitty Ladies Room, on the other hand, is a tad more grown up, with a touch of modern boudoir glamour in hot pink and black. Guys, pay attention – this is perfect for whisking your Sanrio-crazy girlfriend off for an intimate sojourn.
Image credit: Expedia
We're loving the standalone tub, charming lamps, and restro monochrome tiles in the bathroom. Just remember to pull the shade down over the clear glass wall before sinking into the bathtub…or not *wink* 😉
Image credit: Expedia
Or, take your splash sesh outdoors – they've got a mighty fine swimming pool, complete with a steamy jacuzzi and heated spa tub.
Address: 35 Jungmungwangwang-ro72beon-gil, Saekdal-dong, Seogwipo, Jeju-do, South Korea
Telephone: +82 64 731 1000
Website
2. Hotel De Art, Selangor Section 7 – $76/night for 4 people
Hotel De Art is reportedly Malaysia's first art-themed hotel – so you can expect the rooms to come in eclectic styles. The Art Family Deluxe with 2 queen beds is affordably priced at $76/night – divide that by the max capacity of 4 and you'll be paying less than $20 per sleep.
Image credit: Hotel De Art
This Hello Kitty one is delicate-looking and unostentatious, with sweet cartoon wallpaper and simple white Victorian-inspired bed frames. Perfect if you're into princessy vibes but don't wanna go too over-the-top. A Hello Kitty night light beside each bed adds a lovely touch as well.
Aquatic-themed room complete with rope nets and boat-shaped loft at Hotel De Art's i-City branch
Image credit: Hotel De Art
Hotel De Art has a total of 3 branches within Shah Alam including this one, all of which have unique rooms. Some examples are a Super Mario room and a Santorini-themed one.
Clean and modern room with geometric designs
Image credit: Hotel De Art
Address: No. 3, Jalan Kristal AS7/AS, Section 7 Shah Alam Selangor 40000
Telephone: +60 3 5518 0975
Website
3. Keio Plaza Hotel, Tokyo from $503/night
It'd be a crime for the capital of Japan not to have any Hello Kitty-themed hotels; Sanrio is a Japanese brand, after all. Tokyo is already home to a Hello Kitty cafe, Sanrio Puroland, and countless stores touting Hello Kitty merch. Now, enter Keio Plaza Hotel (from $503/night) with its themed rooms.
Image credit: Expedia
If you can't stomach a room that's full of all pink everything but still want a dose of Kitty cuteness, the Kitty Town Room will be your cup of tea. While it's completely splashed in colour, the tones used are mostly pastel, so it's very easy on the eyes.
Image credit: Trivago
But for the traditionalists, there's also the Princess Kitty Room with the usual girly aesthetic. It even comes with a velvety plush chair shaped like a stiletto shoe.
You'll look forward to dolling up each morning here, because the vanity mirror area is adorned with the cutest decals
Image credit: @smilegal
Keio Plaza Hotel's Hello Kitty-themed room service breakfast and amenities
Image adapted from: @lunzdoll, Expedia
The price tag for a stay here is steep, but the hotel is in a prime location, 7 minutes from Shinjuku Station. You'll also be getting Hello Kitty amenities like bedroom slippers, stationery, and even an exclusive plush toy.
Image credit: Expedia
To max out your cash, take a splash at the pool on the 7th floor, or work off your ramen-induced food coma at the gym.
Address: Japan, 〒160-8330 Tokyo, Shinjuku, Nishishinjuku, 2 Chome−2−1
Telephone: +81 3 3344 0111
Website
Check out our guides on Tokyo to help you out with planning your itinerary:
4. Fantasy Boutique Hotel, Malacca – from $31/night
Image credit: Booking.com
If you've got a thrifty kawaii crew, Fantasy Boutique Hotel in Malacca will be perfect for you budget babes. Their themed Signature Quadruple Room costs just $31/night, and can fit up to 4 people with its 2 large double beds. What's more, you'll be in a prime location within walking distance of the Kite Museum and St Paul's Church, and 15 minutes from the bustling Jonker Street.
A Victorian-esque dresser and bed frames add a sophisticated touch to the room, balancing out the girlish wall decor
Image adapted from: Booking.com
Not too shabby for low-cost lodging! Other rooms within the facility include a Winnie the Pooh one, as well as a candy-themed crib for the sweet tooths.
Address: g8, Jalan Pm 7, Plaza Mahkota, 75000 Melaka, Malaysia
Telephone: +60 6 292 6028
Website
Check out our guides on Malacca to help you out with planning your itinerary:
Bonus: Fantasy Boutique Hotel's Avengers-themed room
Image credit: Expedia
Ladies, if you wish to repay your good man for tolerating your Hello Kitty obsession all these years, surprise him with a cosy stay at Fantasy Boutique Hotel's lively Avengers Signature Double Room instead. The super legit-looking comic art and paraphernalia in all 4 corners of the space will have him smiling like a kid on Christmas.
There's even Iron Man's mask and Captain America's shield here
Image credit: Expedia
5. Yin Run Jin Jiang Castle Hotel, Anji – $209/night
Image credit: Agoda
So, this one's a little far out. But if you're completely smitten with the character, you probably wouldn't mind travelling all the way to Yinrun Jinjiang Castle Hotel in Anji, China, for a stay at its Hello Kitty Deluxe Suite (from $209/night). With gold embossed details, drapey curtains in blush, and chandeliers on both the walls and ceiling, this room is fit for royalty.
Even the common areas are pretty
Image credit: @yingyingpan90
And if the hotel's name is any indication, the building itself looks like a European castle straight out of a fairytale.
Image credit: @wdjeeeeee
There's an indoor swimming pool here, you'll probably be busy spending most of your time at the Hello Kitty Park that's a mere 5-minute walk away. Much like Disneyland, this theme park will have you enjoying parades, rides, and live performances – but Sanrio-related, of course!
Image credit: @hello.ktwo
We hear that there's a Hello Kitty Park opening soon in Shanghai, but for those who can't wait, this one can tide you over for the time being.
Cinnamoroll makes an appearance
Image credit: @ghendiskayira
Address: No 8 Angel Avenue Anji Zhejiang Province, Anji, Huzhou, China, 313300
Telephone: +86 572 552 2888
6. Hotel Jen Puteri Harbour, Johor – from $211/night
Hotel Jen Puteri Harbour has THE most diverse range of Hello Kitty-themed rooms – surprisingly beating that of any hotel in Japan, where the cartoon icon hails from. It's our luck then, that it's right across the border, just a stone's throw from Hello Kitty Town in JB.
Image credit: Expedia
The Deluxe Rooms here start from $211/night, with either 1 king or 2 single beds, and each one has a long sofa by its window so you can admire the scenery outside as you recline.
Image credit: Expedia
If you'd like to strike a compromise and spare your hapless boyfriend from 50 shades of pink, some of the rooms come in other colours too – such as a calming ocean blue one with nautical vibes to match.
Not a hint of pink found here, but still adorable all the same
Image credit: Expedia
When you stop fawning over your room enough to venture outside, you can head over to the spacious gym for a workout. The hotel also boasts an infinity pool with lounge chairs overlooking the tranquil harbour below.
Image credit: Expedia
Check out our guides on JB to help you out with planning your itinerary:
Address: Persiaran Puteri Selatan, 79100 Nusajaya, Johor, Malaysia
Telephone: +60 7 560 8888
Website
7. Harvia Suites, Jarkata – from $286/night
The common lift area, which somehow looks prettier and classier than the rooms
Image credit: Harvia Suites
Admittedly, the themed Family Suites (from $286/night) at Harvia Suites aren't the most sophisticated – the sheets look rather like pasar malam knockoffs, the bed bunting is suspiciously similar to that of Lotte Hotel's, and there's a copious amount of nothing but pink, which can be overwhelming for some.
Nevertheless, these rooms can fit up to 3 adults, and contain enough Kitty furnishing to excite a less critical fan.
Aomori Family Suite
Image credit: Agoda
Pay attention to the details and you'll start gaining more appreciation for the room. It's not just anywhere that you can enjoy having a Hello Kitty-shaped mirror, matching hydraulic chair, and castle-shaped cupboard all in one place.
Kyoto Family Suite
Image credit: Expedia
While this hotel doesn't come with a pool, it does have a pretty sweet rooftop garden with chairs for lounging on.
Image credit: Expedia
Check out our guides on Jarkata to help you out with planning your itinerary:
Address: Jalan Perjuangan No.63, Kebon Jeruk, Jakarta 11530
Telephone: +62 21 53667993
Website
Hello Kitty-themed hotels in Asia
Short of transforming your own pad into a Hello Kitty shrine (see point #5 in this article), staying in a comfy hotel room surrounded by all things Kitty-related is the next best thing for a hardcore fan.
Normally, people pick their holiday destination before they start choosing hotels – but in this case, we'd totally make an exception and do things the other way round.
If you love Hello Kitty, you'll also like…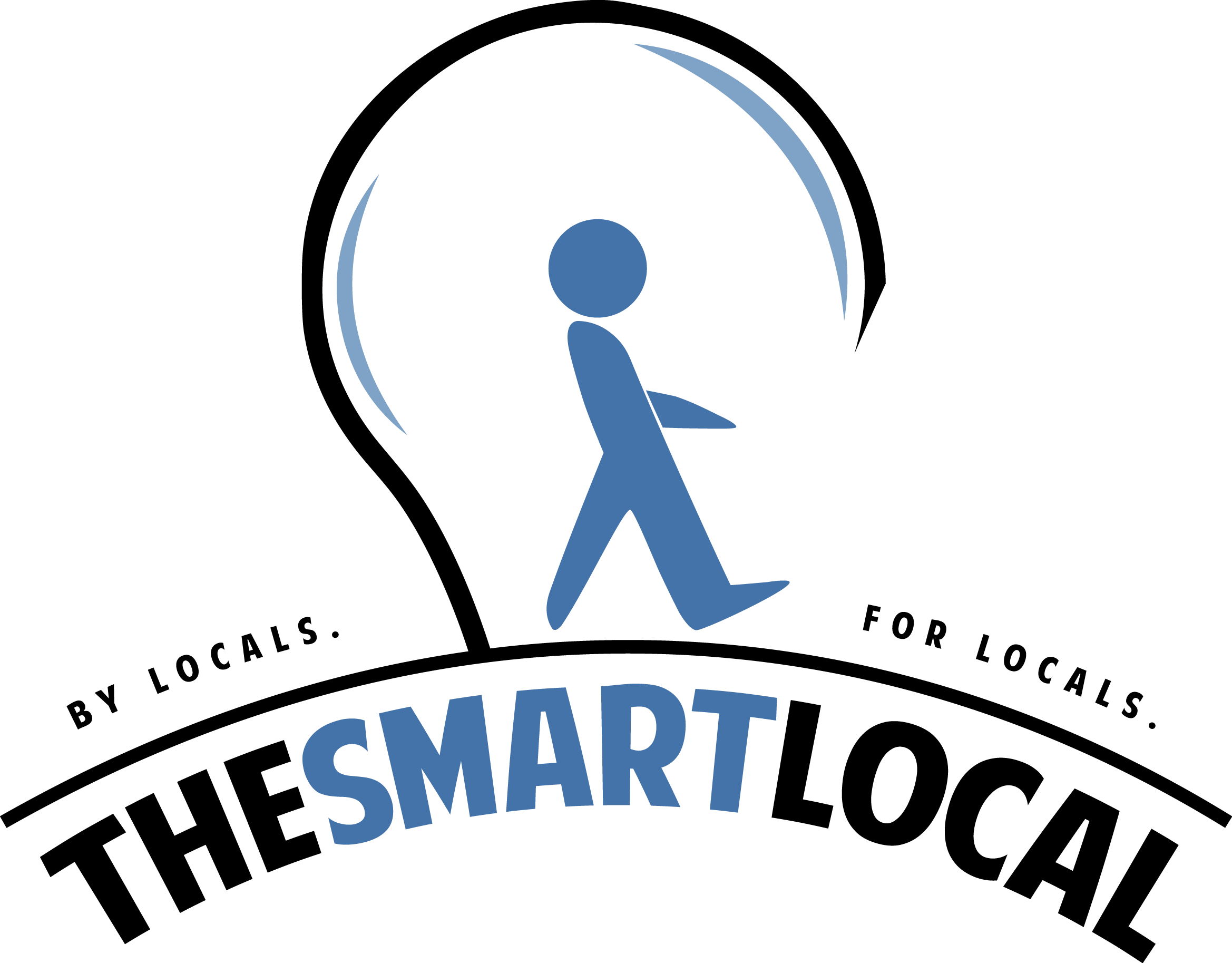 Drop us your email so you won't miss the latest news.