These gorgeous homes are way too chio
We've all envisioned our dream house at some point, whether we admit it or not. I'm guilty of visiting IKEA and pretending that I'm shopping for my currently-nonexistent HDB flat – it's the grown-up version of playing house.
We've seen countless examples of how HDB homes can be transformed into incredibly beautiful spaces that look more at home in Manhattan than Marsiling, and they're our inspirations. Public housing in Singapore is pretty great, and we're going to make it fabulous.
Whether you're into bright colours or minimalist vibes, here are 11 absolutely breathtaking home interior concepts that will inspire your dream home.
P.S. Read to the end to learn more about how home-hunting has been changed forever. Think Tinder for apartments, now available on both Apple and Android!
1. Local hipster
Singapore-inspired home decor is all the rage now – think cushions shaped like ang ku kueh, or art prints featuring our favourite Ma Ling Luncheon Meat. If you adore these nostalgic touches and want to stuff your house full of them, why not design your entire home around these local creations?
There are many ways to go about it, but the key is to use small touches. Cover a wall with vintage prints framed in wood, or use cushions shaped like mahjong tiles to add a talking point to your dining table. The changes are subtle, but the difference is dramatic.
No matter what, this concept is one that speaks to the Singaporean soul, layering nostalgia throughout the home in a manner both simple and stylish.
2. Old-fashioned/traditional Singapore
Stepping into a house like this is a massive #throwbackthursday, every day. If you love vintage wallpaper and old furniture, patterned china and mosaic-tiled floors, this is one for you.
The entire point of this style is to make your house seem like something out of the 70's, so draw your inspiration from there! Think wooden furniture and cushion covers with bold, floral prints, rattan chairs and metal kitchen sinks. Add touches of whimsy with bird cages and traditional stools made of metal and wood.
In this case, old is always gold.
3. Muji/Minimalist Japanese-style
Muji stores are aplenty in Singapore, and we now have a Muji Cafe in Paragon. There are even Muji houses available in Japan, prefabricated homes that encapsulate the company's minimalist ethos. While we can't live in Muji houses ourselves, we can definitely channel their aesthetic into our own homes by echoing their style of clean lines and simplicity.
The Muji aesthetic is one that features a lot of white and wooden textures, a creative use of empty space that turns a place into one that's absolutely zen. You can also make use of creative storage solutions in order to keep the clean, sharp lines of this style in place – how about putting storage in the floor, or having drawers in your bed to store bags and shoes?
The key to this style is to keep things simple and clean – no mess, no stress.
4. Superheroes
Just because you're all grown up doesn't mean you have to give up your undying love of Marvel and DC – channel that love into your apartment decor. Choose colours that represent your favourite hero, and match those with classic shades like grey or black for a chic finish.
Cover the walls with art – from movie posters to a collage of comic pages to pop-art, these pieces will add colour and detail to your room, while showcasing your love for Batman, Superman, or any other superhero that's got a special place in your heart.
You could even add subtle LED tubes along the walls in colours that match your decor, in order to make your home that superhero hideout you always secretly wished for.
5. Cartoons
Who says cartoons have to be childish? There are a ton of different ways to design your home around the characters you love while still keeping things stylish.
Go all out and turn your house into a shrine for your favourite cartoons – paint your walls pink for a Hello Kitty-themed house, and use large decals to lend a cutesy edge to a plain white cabinet. Together with matching furniture and decorations like Hello Kitty cushions, your home will be a testament of your deep love for this pretty feline.
For a more subtle take on this cartoon concept, draw inspiration from your favourite cartoon to add colour to a minimalist space, like using yellows and greys for an Astroboy-themed apartment. Along with wall decals and figurines, you can create a themed home that's both classy and fun.
6. Toy Collector
If you have a toy collection that often ends up shoved into dark closet, this is their chance to shine. Rather than keeping your collection hidden away, why not turn your entire house into a miniature toy museum?
There are several ways to go about it, and it's all up to you. You could install display cabinets in every room, to create different zones for different toys, or you could turn your living room into a massive gallery with shelves of different sizes lining the walls.
Another trick would be to use display cabinets to create partitions or corridors – not only does it save you from building additional walls or doors, it creates a gallery-style walkway that'll make you feel like you're in a real museum. Just be sure to keep the rest of your decor simple in order to make your collection stand out.
7. Travel themed
Achieving a home that looks like it's out of this world is challenging, so I'll settle for something that looks out of this country. Travel-inspired homes transport you to a different mental plane once you walk through the door – if you want to come home every day and pretend that you're actually at a seaside resort in Bali, why not?
Whether you're going with a quirky airport-themed space that appeals to your wanderlusting soul, or a ship cabin with rounded walls to make you feel like you're on a cruise, there's no limit to what kind of vacation you can turn your house into.
These themes will transform your apartment into a place that's less of a HDB and more of a fabulous adventure that's 100% you.
8. Country / Rustic
If you want to kick back after a hard day's work and pretend that you'll see fields of green when you open your window, rather than cars zooming down the PIE, the country-style house is definitely for you.
There are a ton of different ways to give your HDB flat some rustic charm. Get a farmhouse vibe by using white panels and wooden furniture, or add a countryside twist to any space with the simple addition of a brick wall.
Red brick walls are a classic, but you can try switching things up with white or even blue bricks. There's no better place to have a stylish #ootd wall than right in your own space.
9. Industrial
If there's one home interior concept that never goes out of style, it's industrial. Boasting a bare, utilitarian look, an industrial space is all about the raw edges – bare light bulbs, concrete floors, clean lines and minimal fuss.
As with all classics, you can put your own spin on it for a different twist. Try using half-walls and glass to create the illusion of a bigger room, or turn your wine chiller into a cool hangout spot that's semi-private but yet not isolated by using windows instead of walls. Mix things up by combining the industrial theme with other styles, like bright pop-art or quirky, vintage pieces, to create a style that's 100% yours.
10. Pop Art
The best thing about a pop art themed house is that it can be as subtle or as dramatic as you like. Jazz up a simple room with a few key pieces for maximum impact, or turn your entire house into a riot of colour with brightly-coloured tiles and paintings on the walls.
This is a style that you can adapt to any HDB flat, turning a simple space into something with that extra oomph.
11. Theme mash-up
In a world of mashups like cakeshakes (cakes + milkshakes) and cronuts (croissant doughnuts), it's unsurprising that the interior design world has their own share of combinations.
The best part is, you can mash up anything you like. Industrial Pop-art? Industrial Scandinavian? Urban Safari? Vintage Country? Hello Kitty Minimalist? Hello Kitty Vintage Minimalist? The sky's the limit – find what you like and what works best for you, and make it your own.
Find your dream home
These are 10 incredibly gorgeous HDB concepts, but this list isn't exhaustive! There are a ton of other gorgeous HDB flats out there that combine form with function, each expressing their owners in a fresh and unique way. There are no rules on what you can and cannot do with your flat (except the ones on structural integrity and building safety) so design-wise, let your imagination run wild. You do you, honey-boo.
But of course, in order to make this vision in your brain become a reality, you actually need a house first. And if there's one thing that can be an absolute nightmare, it's house-hunting. Trying to find an apartment that's everything you need and within your budget is like trying to flag down a cab on a rainy day – near impossible.
And not all of us have the time to scour through property websites and meet up with property agents in order to find The Flat Of Our Dreams. Wouldn't it be great if we could hunt for our dream HDB while doing something else, like taking the bus to work?
That's something entirely possible with The Edge Property App.
You can filter houses by location, type, price, and even floor area to narrow down your search to only apartments that fit your exact criteria – no more wasting time looking at places that don't fit the bill!
You can even search using your GPS location – do you want a place that's near your office? Switch to the "Search By Map" function when you're taking a coffee break, and let the app work its magic.
And best of all, once you've set your parameters and gotten a list of results, get comfy and start swiping. Using their Swipe on Edge function, property hunting has never been easier.
It's essentially a Tinder for properties – swipe left on places you don't like, swipe right on the ones you do to bookmark them for future reference. Each location comes with the property agent's name and contact number, so if you see a place that has the potential to be the home you've always envisioned, you can easily get in touch to find out more.
Plus, you can also find out how much your home is valued at, which gives you a good idea of how much money you can get for your flat. You can also monitor what people are paying for places near yours, both for rentals and purchase!.
That way, you know you're getting a good deal when you want to sell your current place to move into your ideal space. No one can undercut you by paying less than what your property is really worth.
Onwards you go to finding your dream home!
Get the app now on iOS or Android!
---
This post is brought to you by The Edge Property Singapore.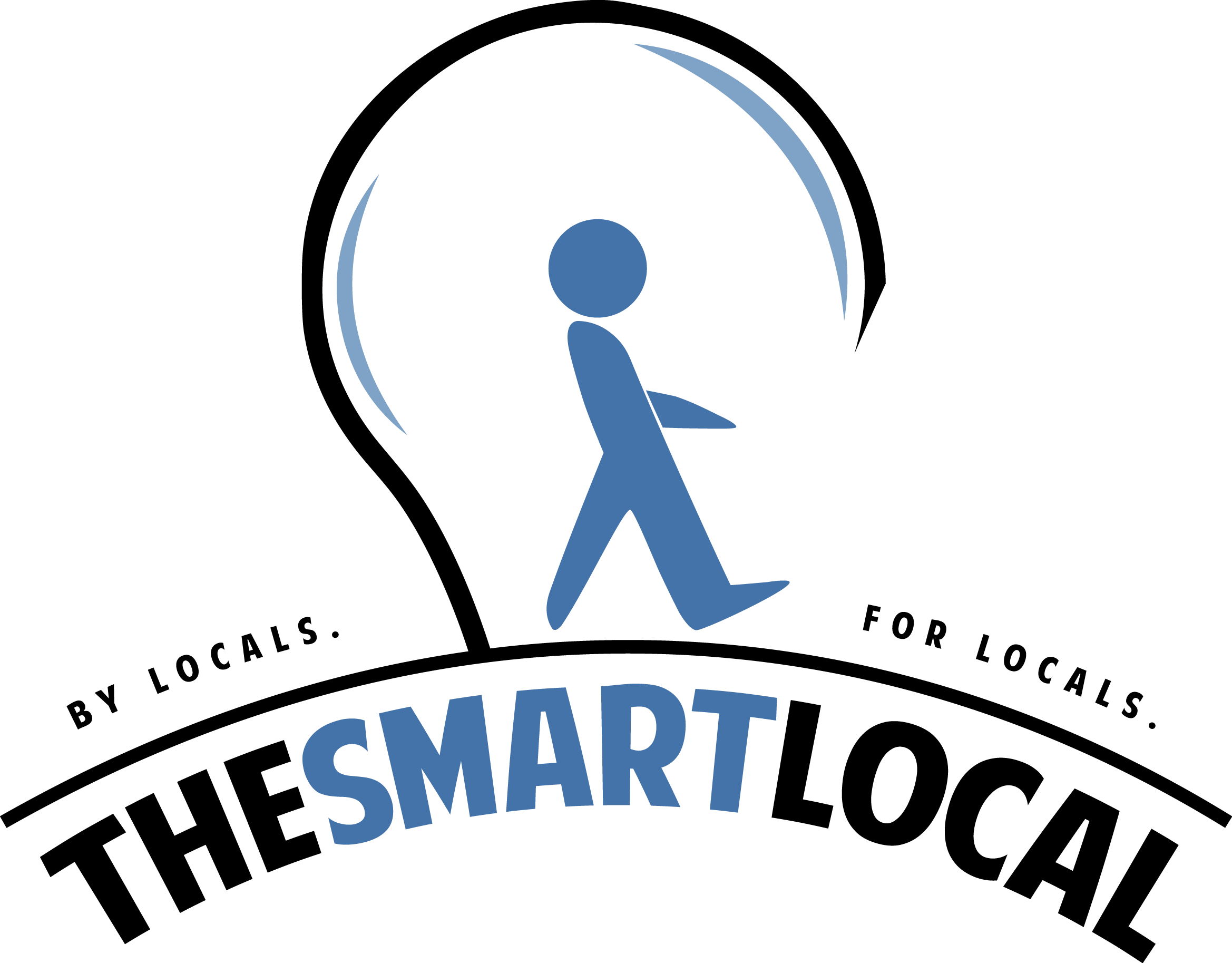 Drop us your email so you won't miss the latest news.