Night markets in JB, Malaysia
Image adapted from: Naji Brazak, Pasar Malam Stanley, J the Jon, Geoview 
JB's not just about cafe-hopping and cheap makeup. Behind its glitzy malls are the rustic night markets full of food and culture. From palm-sized steamed buns to salt-baked BBQ crab, your supper options will multiply by leaps and bounds when you make that trip across the Causeway!
Here are 10 pasar malams in Johor Bahru that'll satiate a hungry tummy any day of the week:
Monday
1. JB KSL Monday Night Market 
Extending all the way from KSL Shopping Centre to Grand Paragon Hotel, this night market is one of the more accessible ones on this list.
Other than the usual night market fare such as carrot cake and char kway teow, there are stalls selling items such as tau huey in brown sugar (RM $1.50) and palm-sized paos.
One stall you'll want to look out for is the one selling traditional cakes (~RM $2)! They have everything from the classic marble cake to pandan chiffon, a favourite of Singaporeans.
Look out for stalls selling slabs of succulent roasted pork belly too! Source
Directions: Head to KSL (33 Jalan Seladang, Taman Abad, Johor, Malaysia) and the night market will be right in front of Coffee Bean
Opening Hours: 4PM-10.30PM, Mondays only
Tuesday
2. Pasar Malam Johor Jaya 
Just round the corner from the Family Food Court in the vicinity of what we know as Mount Austin, Pasar Malam Johor Jaya is best known for one main attraction: its mobile kueh stall.
It opens at 4PM and the kuehs are usually sold out under an hour. By 6pm, the stall owners will already be packing up their empty trays.
If sweets are not your kind of street fare, Pasar Malam Johor Jaya also has its fare share of savouries, like the decadent roasted duck.
If you're game, there're innards all ready for snacking as you shop for more food. Source
Directions: 40, Jalan Dedap 13, Johor Jaya, 81100 Johor Bahru, Johor, Malaysia
As this pasar malam is a little further than the previous, it'd be better to drive and follow the coordinates: 1.543754, 103.801085
Opening Hours: 5PM-10M, Tuesdays only
Wednesday
3. Taman Bukit Indah Pasar Malam 
You can easily spend half a day right here in Bukit Indah with the 200-metres long Taman Bukit Indah Pasar Malam right along the street where AEON Shopping Centre is.
The stalls here are distinctively different from the other pasar malams – catered towards the Malay population in the area, you can expect to find many traditional Malay dishes here and even entire nasi padang stalls.
You'll also find an upgrade of our usual satay here. Skewered and grilled over charcoal, the BBQ chicken breasts have such a tantalising aroma that you'll probably not stop at your first skewer.
Address: Jalan Indah 22/2, Taman Bukit Indah 2, Johor, Malaysia
Opening Hours: 5PM-9PM, Wednesdays only
Thursday
4. Taman Impian Emas Pasar Malam
Adapted from Source
Spanning across close to 3 streets, the Taman Impian Emas Pasar Malam is probably the least crowded of all the night markets on this list, with wide walking spaces as well as easy-to-find shaded pathways.
Here, you can find two specific dishes that you can rarely find usual pasar malams: salt-baked BBQ crabs and the smelly tofu.
The crabs are first placed in an oven filled with salt as the main form of marinade. They are then tossed into a charcoal grill and grilled bright red. As for the smelly tofu, just follow the aroma stench and you're sure to find it.
Address: 24, Jalan Impian Emas 4, Taman Impian Emas, 81300 Skudai, Johor, Malaysia
Opening Hours:  5PM-9PM, Thursdays only
Friday
5. Taman Puteri Wangsa Pasar Malam
Spanning over 100 stalls, the Taman Puteri Wangsa Pasar Malam is one of the biggest night markets in JB you can explore.
Adapted from Source
If you time your visit according to the different harvest seasons here, you can expect to see vendors selling durians and jackfruits for almost half the price of that in Singapore! I'm talking about the prized mao shan wang and kilograms of jackfruits.
Of course, there's more than just fruits here. Follow the clanging of metal and you'll be led to wok after wok of mee goreng being prepared before your very eyes.
This is as authentic as Malaysian street food can get – a gas tank, a wok and a whole lot of noodles.
Address: Jalan Badik 16, Taman Puteri Wangsa, 81800 Ulu Tiram, Johor, Malaysia
Opening Hours: 5PM-12AM, Fridays only
Saturday
6. Taman Munsyi Ibrahim Pasar Malam 
If trading perspiration with strangers along a claustrophobic street is not the kind of bustle you are excited about, the small-scale Taman Munsyi Ibrahim Pasar Malam is kind of night market for you.
There's something about the deep-fried chicken from this stall which specialises in crunchy and addictive finger food that keeps the crowd coming back for more. It could be the spices used in the marinade, or the fact that the chicken used isn't frozen.
Nonetheless, the sore throat that you'll get after dishing out your ringgit here is all worth it.
In meeting the demands of the local Nonya population, a stall that solely focuses on Nyonya kueh and other confections is also one of the bigger hits here in Taman Munsyi Ibrahim Pasar Malam. Your choices can range from the standard lapis sagu to the more uncommon seri muka – a combo of pandan and glutinous rice.
Address: Jalan Besar, Taman Munsyi Ibrahim, 81200 Johor Bahru, Malaysia
Opening Hours: 5PM-12AM, Saturdays only
7. Taman Ungku Tun Aminah Pasar Malam
Considered JB's largest pasar malam, you can find everything from clothes, household products and food at Taman Ungku Tun Aminah Pasar Malam. This pasar malam is also known as 皇后夜市 (Queen's Night Market) or Pasar Malam Saturday.
Adapted from Source
Your stomach will be bursting at its seams after a night of walking through all the food stalls – there are even over 8 stalls selling carrot cake alone!
This is the only other night market in JB that sells smelly tofu. Source
One of the local favourites here is this stall selling salt-baked chicken (RM$5). Typically cooked in parchment paper, the Malaysian version wraps the entire chicken in aluminium foil and placing the chicken in a wok filled with hot black sand. This allows the chicken to retain its natural flavour and moisture.
Address: Jalan Perkasa 5, Taman Ungku Tun Aminah, Johor, Malaysia
Opening Hours: Saturdays from 6PM-12AM
Sunday
8. Jalan Permas Jaya Pasar Malam 
With an entire street cordoned off, expect to spend your entire night walking through the many stalls at Jalan Permas Jaya Pasar Malam.
The yong tau foo here is richer in prawn paste than what we have here in Singapore. For the daring ones, some of these YTF foo stalls carry ingredients that are now banned in Singapore, such as pig's blood cake, duck tongue and the likes.
Another item that you can't miss is the deep-fried giant squid. With a size larger than the torso of a small child, this snack will keep you munching while you find the next stall to satiate your appetite.
A little crispier than the mee jiang kueh we have in our neighbourhood coffee shops, their peanut pancakes are often paired with add-ons such as corn and coconut to give it some added sweetness.
Address: 2020, Jalan Permas 10/10, Bandar Baru Permas Jaya, Johor, Malaysia
Opening Hours:  5PM onwards, Sundays only
Daily
9. Meldrum Night Market
Right behind JB Sentral is the Meldrum Night Market, where you'll find Malaysian variants of our local hawker favourites – such as wanton mee, char kway teow and oyster omelette.
With an actual tandoor, the tandoori at Salaam Tandoori Corner is definitely on par with those from Indian restaurants in the area. Every single item here is made fresh on the spot – even the naan is kneaded and baked upon order.
A set of tandoori chicken thigh and naan costs only $8 ringgit! Source
Address: 23, Jalan Meldrum, Bandar Johor Bahru, Johor, Malaysia
Opening Hours: Daily 5PM-12AM
10. Kilang Bateri
No "night market in JB" list will be complete without mentioning this not-so-hipster container market! Kilang Bateri is unlike the rest of the pasar malams on this list. You will not feel the heat from the blasts of woks nor will you have to endure the humidity of Malaysia.
Seek out seafood specialty shop i-Shell Out during your visit here. You won't be finding bowls and plates here – every one of your orders will be served up right on the plastic sheet that stretches from one end of the table to the other. Come with an empty stomach and take feasting to the next level!
Address: 83 Jalan Tampoi, Kilang Bateri, Johor, Malaysia
Opening Hours: Daily from 3PM-12AM
JB night markets, all day every day
As Singaporeans, there are no lengths that we wouldn't go for good food. Crossing international borders for cafes with food fads is the norm for many of us, but the streets of JB offer more than passing trends.
Get digging through these pasar malams, and you might just find yourself more attracted to the bright lights and hollering stall-owners than the sanitised pastel-coloured walls of hipster cafes.
Read our other JB food articles here: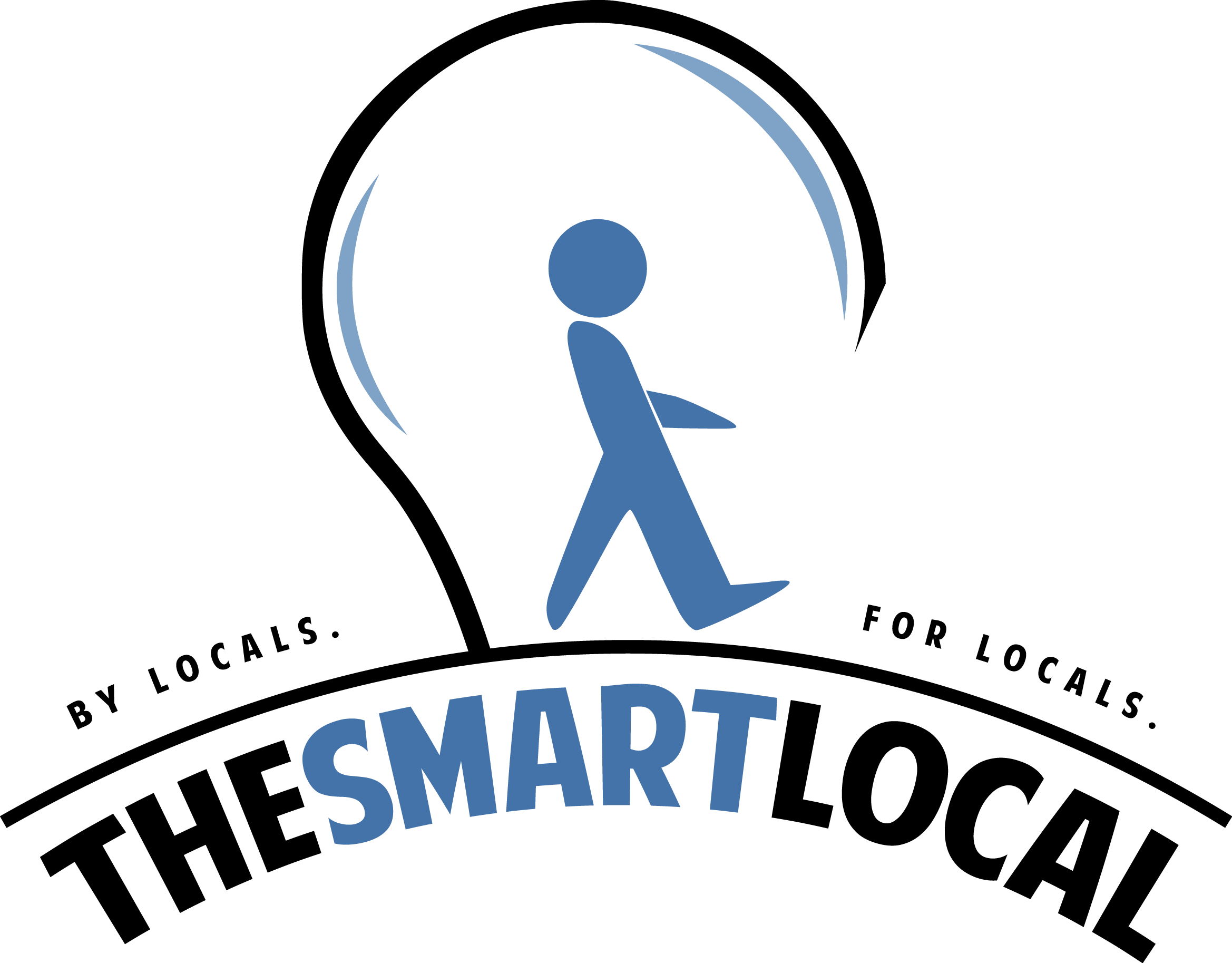 Drop us your email so you won't miss the latest news.