Eat like a local in JB
As Malaysians, we know that the best way to get to know a place and its people is through food. Hence, when I moved out to Johor Bahru for a few years, getting to know its people was exactly what I set out to do! Every city has a couple of must-try places to eat and I've certainly discovered that Johor Bahru is no exception to the rule.
Here are 12 eateries that have made it to my good food list for Johor Bahru.
1. Kedai Masakan Itik Taika Huat
Located in the middle of a small housing area, this stall has been in operation since the 1970s and is now being run by the family's second and third generation. Famous among the locals, you can find the walls of the stall covered with newspaper articles featuring their food, which says a lot about how good they are.
Braised for several hours, the duck meat at Taika Huat is wonderfully tender and juicy. Have it with a bowl of kueh-tiaw noodles (swimming in yummy braising liquid from the duck) or rice and make sure to order duck for one less than the number of people you're eating with. This is so that you can fit in all of the other fantastic side dishes such as braised tofu, beancurd and their special slow cooked fermented veggies. Yum!
Getting here: Taika Huat is located along Jalan Kilang Nenas (8 1/2 Mile, Jalan Skudai, 81300) near the Lee Pineapple Factory and SJK Kuo Kuang school. Look for a row of shops and veer towards the one with the Malaysian flag sticking out the front of the stall.
2. Bukit Chagar Roti Canai
Located close to the immigration point, this quaint little stall can be found packed full of customers every morning. Driving up to it, you may be surprised by the steady stream of people but once you've tried one of these rotis for yourself, it's a no-brainer why they keep coming back.
This family-run business has rolling out dough by hand for over 20 years. They have managed to perfect a method of flipping their dough to give it a ton of air pockets. This means that when cooked, the roti is not only wonderfully crispy on the outside but also soft and fluffy on the inside because of its multiple layers. Just right for tearing apart with your hands! Have it with some of their homemade chicken curry or dahl and sambal like the locals do and I guarantee you'll order more than just one.
Getting here: Junction of Jalan Ungku Aziz and Jalan Bukti Chagar. Just search 'Pine View Apartments' on Google maps and you'll find the stall just behind a cluster of trees.
3. Restoran Kin Hua
Kin Hua kopitiam is a throwback to simpler times and is the kind of place you remember from your childhood. The food served here is simple but good. Hearty Malaysian favourites such as mee rebus, nasi lemak, mee siam and a variety of kuih can be found on display in the mornings while their famous locally brewed coffee is available all throughout the day.
Come by for a lazy breakfast with family and friends and don't forget to order Kin Hua's classic specialty: kaya toast. Two slices of freshly toasted (or steamed) bread, slathered with kaya and sandwiching an oozy little pat of butter. Toast which some say, is the best in town.
Getting here: Restoran Kin Hua, Jalan Tan Hiok Nee, Bandar Johor Bahru, 80000 Johor Bahru, Johor
4. Ambang Pesona d'Cerry
Better known to locals as Pokok Cerry, this humble roadside stall is well-known for serving up some of the best nasi lemak around. With all great nasi lemak, it's the sambal that makes d'Cerry's worth waking up for! Spicy but not overwhelmingly so and a little on the sweet side, it goes perfectly with the aromatic nasi (rice) cooked with herbs and coconut milk and a crispy piece of freshly fried chicken.
If you're not feeling quite like a full plate of rice in the morning, you can always choose from a variety of other dishes such as 'soto ayam', a spicy chicken soup with noodles or 'lontong rendang kering', a dish of fragrant rice cakes, curried beef and vegetables doused in an amazingly rich peanut sauce. Order one of these hearty dishes alongside a hot cup of teh tarik 'pulled' the traditional way and your morning will be off to a great start.
Getting here: The stall is located just after the intersection of Jalan Yusof Taha and Jalan Yahya Awal, right at the turnoff into Jalan Inche Besar Zubaidah. Just look for the line of cars parked along the side of the road leading up to the stall, you can't miss it!
5. Hiap Joo Bakery
Right at the heart of Johor city lies a bakery that's bypassed modern convention and has stayed true to baking the old fashioned way. Hiap Joo bakes all their goods in a traditional wood burning oven and maybe that's the secret to their success. On any given morning, you'll find the little bakery bustling, with bakers hauling sheets of banana cake out of the oven and packing it up as fast as they can go. Sure, their filled buns (especially the coconut ones) are lovely and soft but what practically everyone comes for is a box of moist, packed-with-flavor banana cake.
After a day of exploring, drop by for a slice or two (because we all understand that it's really difficult to stop at one). You won't regret it.
Getting here: Hiap Joo Bakery. 13 Jalan Tan Hiok Nee, 80000 Johor Bahru, Johor
6. Kerala Curry House
Banana leaf rice is a staple part of the Malaysian diet and one of the best examples to be had in JB is at Kerala Curry House. The motto here is 'Kerala- the sign of a good curry' and that's certainly what they're best known for. Their hot and spicy fish, chicken and mutton curries will all make you salivate a little when you think about it.
Sit down and help yourself to a bowl of crispy poppadum while the waitresses pass out banana leaves and pile on your rice and veggies. Their mutton curry is wonderfully spiced and the meat almost falls apart when you pick it up because it's been cooked for so long. I also highly recommend that you snag one of the fish cutlets the waitresses pass around on plates (fried fish cake made with herbs and spices) and prepare to have your tastebuds set on fire.
Getting here: 77, Jalan Storey, Kim Teng Park, 80300, Johor Bahru
7. W.W Laksa House
Laksa is a dish that always sparks heated discussion. If you're from Penang, anything else that isn't Penang-style laksa is NOT laksa, likewise if you're from Sarawak! However, keep in mind that Johorean laksa is a completely different animal altogether.
Each bowl of laksa you order here is carefully loaded with 'liaw'. A little pile of beancurd skin, dried tofu, beansprouts, fish cakes and fishballs sit atop noodles of your choice, soaked in a rich laksa 'soup' that's a little more curry based than penang laksa and not definitely not as tangy. Order a basket of otak-otak that's freshly charcoal-grilled at the front of the shop, dunk it into any leftover gravy you might have left and before you know it, all you'll be left with is an empty bowl!
Getting here: 36A, Jalan Kolam Air, Taman Water Works, Johor Bahru, 80100, Johor Bahru
8. Mee Rebus Stulang Laut
Another one of Johor's specialty dishes has got to be Mee Rebus. A quick search on the internet can even find countless blog posts trying to recreate mee rebus Johor style! Ever popular with locals and tourists alike who are headed to Johor's tax-free 'Zon', the mee here at Stulang Laut is a great example of traditional cooking.
Springy yellow noodles and bean sprouts are covered in a thick, nutty gravy and sprinkled with crunchy fried bits and pieces from the fritter stall up front. Although the gravy may be a little on the sweet size, a squeeze of lime and a good mix with the green chilli provided can turn the entire plate of slurpy noodles into some seriously lip-smacking stuff.
Getting here: Jalan Ibrahim, Stulang Darat, 80300 Johor Bahru, Johor. The cafe is situated along the same row as Heritage Hotel and used to be called 'Enampuluhan' but that may have since changed. In which case, keep an eye out for New Hong Kong Restaurant, just beside it.
9. CSS Stall
Situated on a little 5 foot way outside a modest kopitiam, CSS stall serves up some of the most guilt-worthy, crunchy-creamy durian puffs around (P.S. I don't even like durian, but this was an exception!). The uncle here has been frying up his goodies for close to 16 years and just by talking to him, you can tell how much pride he has in his food. They use good quality durian and prepare everything by hand. However, the secret to their crunchy delights lies in their batter and also in their method which involves deep-frying each of their items twice.
Do stop by for a bite of their mouthwatering durian puffs and also their 3-in-1 nian gao. Better yet, ask for a picture with the auntie and uncle running the stall and you'll make their day too!
Getting here: Located on the 5-foot way outside Tai Soon Kopitiam, right at the junction of Jalan Badik and Jalan Badik 1, Taman Sri Tebrau 80050, Johor Bahru.
10. Ong Shun Seafood Restaurant
I'm a firm believer that food brings people together and Ong Shun restaurant does exactly that. Ong Shun serves up great halal Chinese-style food, making it accessible to all. The restaurant itself is simple and fuss-free, with most of its tables out in the open making it the perfect place for a casual dinner with friends and family.
The menu at Ong Shun is pretty extensive and it can be hard knowing what to pick but I highly recommend that your order their sizzling tofu as well as their spicy Indonesian prawns. While you're at it, get a side order of fried buns too so that you can mop up all of that incredibly addictive gravy. And, if you'd like something with more of a kick, their chilli crabs are a crowd favourite!
Getting here: 67 Jalan Abdul Samad, 80100, Johor Bahru
11. Pisang Goreng Mawar
One of the reasons why this pisang goreng stands out above the rest is because Mawar uses some of the best species of banana around, with some coming all the way from Perak. Each banana is cut by hand, coated in the family's special batter and fried before being served up with Mawar's special dipping sauce.
It might sound a little odd dipping your banana fritters into a mixture of sweet soya and chilli but it works! What you get is a satisfying crunch and a mix of sweet and salty flavours topped off with a mild chilli burn. So much going on for something so simple! Just the thing for afternoon tea.
Getting here: 888 Jalan Sungai Chat, 80100 Johor Bahru. Turn in when you see the sign for 'Kim Florist' and if you've hit Thistle Hotel, you've overshot!
12. Restoran Ah Piaw
Open from 4PM to 10.30AM, there are few other places in JB where you can get a fix of wonton noodles in the wee hours of the morning. Equally popular with party-goers dressed for a night out and young families in their pajamas, what was once a simple hawker stall has now expanded and taken over its neighbouring shops, a testament to Ah Piaw's success.
Order a plate of wonton noodles and ask them to make it a little spicy with an extra large bowl of wonton on the side. Expect quick service, with waiters tapping away on little handheld devices sending your orders to the one-man cook efficiently manning the old school noodle stall, churning out the perfect dish to satisfy all your late night cravings.
Getting here: Jalan Keris, Taman Sri Tebrau, 81100 Johor Bahru
Good food Around Johor Bahru
Once known merely as a chaotic bordertown, JB is rapidly shaking off its old reputation and becoming a lively, attractive place for locals and tourists alike. It's a city that's full of personality and an ever-growing food scene, bursting with traditional favourites and new hipsters, just waiting to be discovered.
So what are you waiting for? Get exploring and let us know in the comments below if we've missed out on any of your favourite places to eat in Johor Bahru.
I can read minds. You will also like: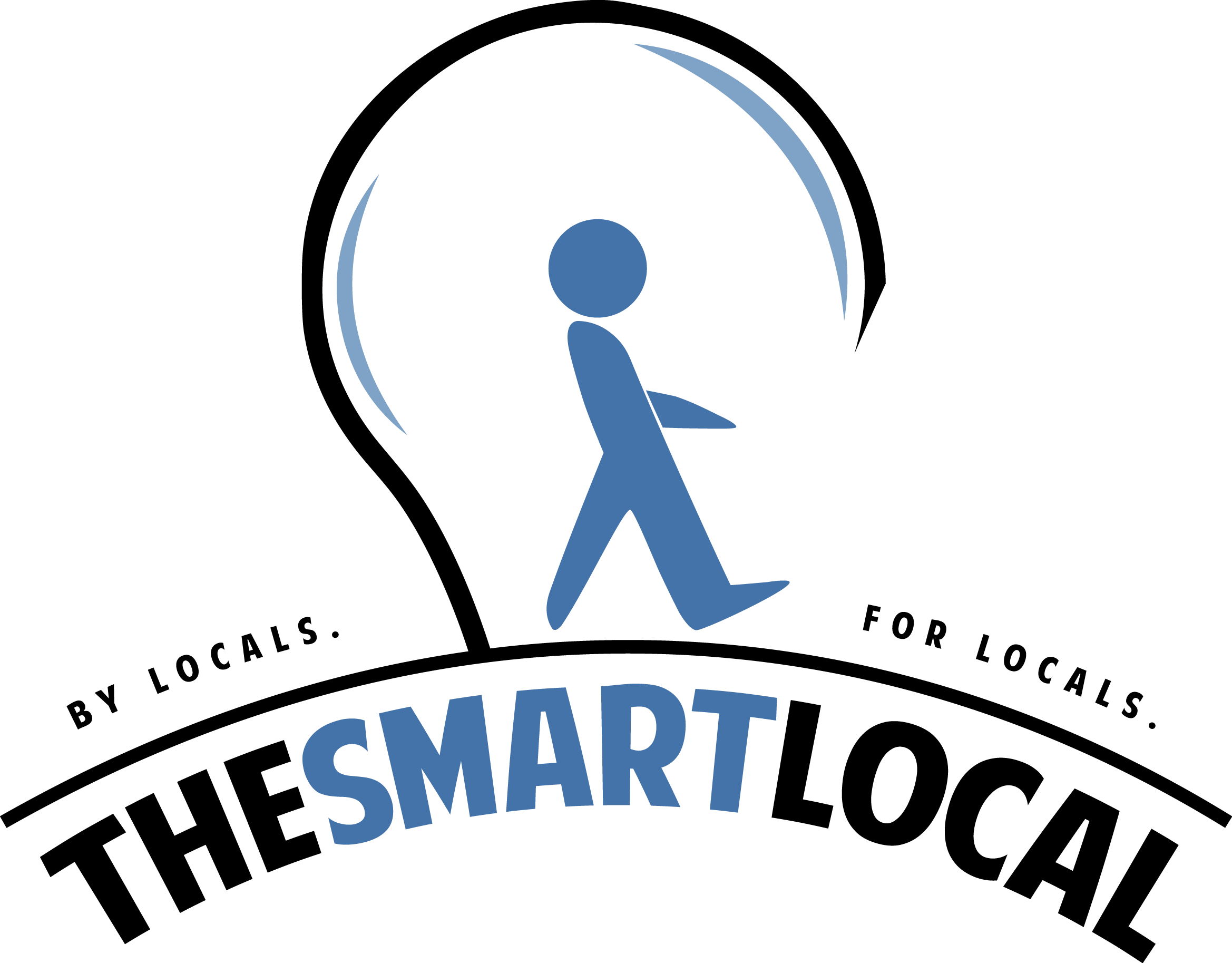 Drop us your email so you won't miss the latest news.