16 Australian Snacks You Need To Try

Source @el__julio
When in Australia, do as the Australians do. Or at least eat as we do because we've got so many unheard of snacks or snacks with a little bit of Aussie in them that really should be a thing everywhere else in the world. It's a shame everyone else is living in blissful ignorance but here's a list of 16 Australian snacks that can fix that!
1. Vegemite
If you aren't going to judge a book by its cover, don't judge Vegemite by its smell. You've probably been eating it wrong anyway. A true Australian once told me, "Of course nobody is going to like Vegemite on it's own, not even Australians do."
Apparently, the right way to eat Vegemite is to spread it onto toast with a 50/50 ratio with some butter. Trust me, just try it even if you think you're being fooled. I used to think Vegemite was inedible until I tried the magic butter to Vegemite ratio. Now it's my go to breakfast and I've never felt more Australian.
2. Fairy Bread
Just like regular bread, except for fairies. Just kidding. The name comes from how adorable it looks.
Spread some butter onto some bread (Expert advice: it's best with white bread) and sprinkle some, well, sprinkles and violà! You've got some Fairy Bread! Sure it doesn't sound great but just look at the picture! How can you not try something so cute?
3. Tim Tams
Let's face it, only in Australia can you find real Tim Tams. We know because only with real ones can you do the Tim Tam Slam. What you do is grab a Tim Tam, bite off the ends of it, place one end into a cup of milk and drink! The milk will melt the inside stuffing as the liquid travels up the chocolate straw.
Once the Tim Tam is soft enough, have a bite of it. Mmmmmm. If you've got taste buds, you'll know you've hit the jackpot. Never again will you waste money on those Tim Shams, you know better.
4. Snag
When it comes to the barbie game (that's BBQ for you) Australian's do it best. Forget hot dog buns, it's all about bread slices now. What?! I know it sounds crazy and hey, it looks pretty crazy too but you've got to try it. It eliminates the too-much-bun-too-little-sausage ratio of a regular hot dog. On top of that, the combination of soft bread, juicy meat and crunchy onions will definitely make you question why the world hasn't quite caught up to Australia.
FYI: Snag actually means sausage in Australian terms but you can use it for their sausage-bread combo. You'll definitely snag a few new friends with your local lingo while you enjoy this snack!
5. Lamingtons
Lamingtons? More like lammmmmingtons! These scrumptious sponge cakes challenge all sorts of physic laws as it fits flavours of chocolate, coconut, cream and jams all into one bite-sized square. They're perfect for any occasion, be it for birthday nibbles before cake, afternoon tea with nana or even as a sneaky midnight snack to go with an episode or two of Please Like Me.
You're sure to find flavourful lamingtons in any shop. These mini-cakes are also easy to make at home; perfect for a family activity! So really, there's no excuse as to why you haven't tried them yet! Honestly, you're missing out!
6. Meat Pie
This hand-sized happiness is an iconic snack in Australia and New Zealand. Meat pies usually contain minced meat, gravy, mashed potatoes and sometimes onions and mushrooms. They're best enjoyed with a smidge of tomato sauce and a game of footy. No I'm not kidding, meat pies are a huge part of Australian sports culture as they are often eaten while watching AFL or Rugby.
However, there's no way you can limit this national snack to the side of the field; you can enjoy them at picnics, movies or whenever you're craving some meat in your snack! Next time you're on a cheeky run to Maccas, rethink the burger and go elsewhere for a meat pie instead!
7. Freddo Frogs and Caramello Koalas
In Australia it's absolutely okay to eat frogs and koalas if it's for fundraising. Wait, what? Don't worry; I'm talking about Cadbury's chocolate Freddos and Caramello Koalas. These chocolatey goodness are often sold for a $1 each for all sorts of causes, even if that cause is just to satisfy your sugary needs.
They are definitely a children's favourite but there isn't an age limit when it comes to snacks! Especially when they're this good. If you ever need to fill up with some sweetness, the caramel filled Koalas and the chocolate stuffed Freddos are sure to do the trick!
8. Pods
The rest of the world only knows of Tim Tams but Australians know that Pods are just as good. These little guys are so easy to sneak into theatres, lectures and even family dinners that might have a little too green. Just pop them on your lap or in your bag and then pop them into your mouth!
Once you've eaten them, you'll experience the perfect ratio of crunch to squish as the chocolate crust cups the creamy chocolate. You can even get them in flavours of Snickers, Mars Bars, Twix, Cookies & Cream, Mint Slice, Honeycomb, and now Raspberries – all of which are worth the try!
9. Arnott's Shapes
They aren't chips. They aren't crisps either. They're Shapes and they're 'Strayan. You'll always get your money's worth with these baked and boxed biscuits unlike those bags of half-air half-chips. A day with Shapes is sure to be a cracker of a day (pun intended!) because they're just that good.
These savoury structures will do more than cure your munchies; they'll lift your spirits because they're just that tasty. With flavours like BBQ, Pizza, Cheese and Bacon, Chicken Crimpy and many more, you'll never get tired of them. Each flavour has got a different shape, hence the name, so make sure to try all of them!
10. Killer Python
It may very well be true that anything you find in the world, there's a bigger, scarier and deadlier version in Australia. Take gummy worms for example. They're a little too sissy for this continent. In 'Straya, we've got Killer Pythons instead. They essentially taste the same as gummy worms and are just as colourful but why limit yourself to worm-sized sweetness when you can have python-sized ones? They say size doesn't matter but hey, it sure does when it comes to delicious treats!
11. Redskins
Whether you're with blue with sadness, green with envy or crimson with anger, a bite of this candy and you'll be filled with red sweetness (as you'll see on your tongue!). This raspberry-flavoured stick of happiness, AKA Red Skins, will fix you right up!
They aren't gum so you won't have to worry about keeping the wrapper to spit it out. They aren't chocolate either so you won't have to worry about getting some on your teeth. They certainly aren't cookies so you won't have to bother with crumbs. They're just a fair bit chewy and can get sticky but think of the treats as giving you a tasteful hug! And everybody loves hugs!
12. Fantales
Fantales trivia: Fantales are called that because when they were first manufactured, their trivia questions on the wrappers were often facts and tales of famous movie stars, the people we were fans of!
If you didn't know that little trivia above, you aren't eating enough Fantales! These balls of caramel delight aren't just for that sugary satisfaction. No sir, they're also to help you with some delicious facts on Australian trivia. Facts on the outside, fun on the inside! So hey, next time you snack on these bonbons, don't feel guilty because when you help yourself to one (or a handful) you're also helping yourself to some knowledge!
13. Caramel Slice
You know when you want something sweet but a cake is just too big, a piece of fudge is way too rich and a cupcake is a tiny bit too fancy? In times like that, what you need is a caramel slice.
Although Irish in origin, they're well known for their very specific Australian recipes! The best part about this is they're easy to make and once you've mastered the process, you'll be able to make Mars Bars slices and even milo slices. If you ever need a pick-me-up or a light little snack before that one thing you've been putting off, a caramel slice will do you good!
14. Jersey Caramels
Three layers in one caramel cube, Jersey Caramels are another Aussie favourite worth trying. Their chewy texture will have you reaching out for a second, third and fourth. They're perfect for when you're dozing off in long lectures and need a sudden burst of sugary energy. It'll give you just the right amount of kick but not too much for you to be buzzing in your seat.
These cubed confectioneries are also great when as ice cream or gelato topics and can be enjoyed melted and made into syrup as well! There's just no limit when it comes to how to enjoy this sweet treat.
15. Minties
If you're one of those people who bite their mints, look no further. You'll never have to bite down on Tic Tacs again. Those bricks of mints are a thing of the past now that you've got Minties! Minties are chewy mint squares that aren't gum so you'll be able to enjoy them without the trouble of spitting them out later. They aren't candy either so you won't have to worry about them lasting too long.
This sapid sweet will give you that fresh breath without any difficulty. You'll often find them by reception desks because when you're waiting for an appointment or something, Minties are sure to ease the wait!
16. Violet Crumble
When you're up for a treat but not exactly a sweet, what you need is a Violet Crumble. Its honeycomb toffee centre evens out the rich flavour of chocolate so the treat isn't too sweet but not bland either. Make sure to bite down when you try these toothsome treats to really experience their dry, crunchy nature, it'll give you the physical satisfaction of actually snacking on something.
Violet Crumbles are definitely a refreshing change to the usual regular chewy and gummy treats with absolutely no crunch! I mean, "It's the way it shatters that matters", right?
Get your hands on these unique Australian snacks today!
Source: @leigha_94 "Mom care package from Australia"
So there you have it, 16 must-try Australian snacks. Enlighten your friends with these tasteful treats because hey, the more people know about these snacks the happier the world might be! Some of these snacks even make great presents for home if you're just here for a visit!
And if there were some you thought should've been on the list, share them in the comments below!
I can read minds. You will also like: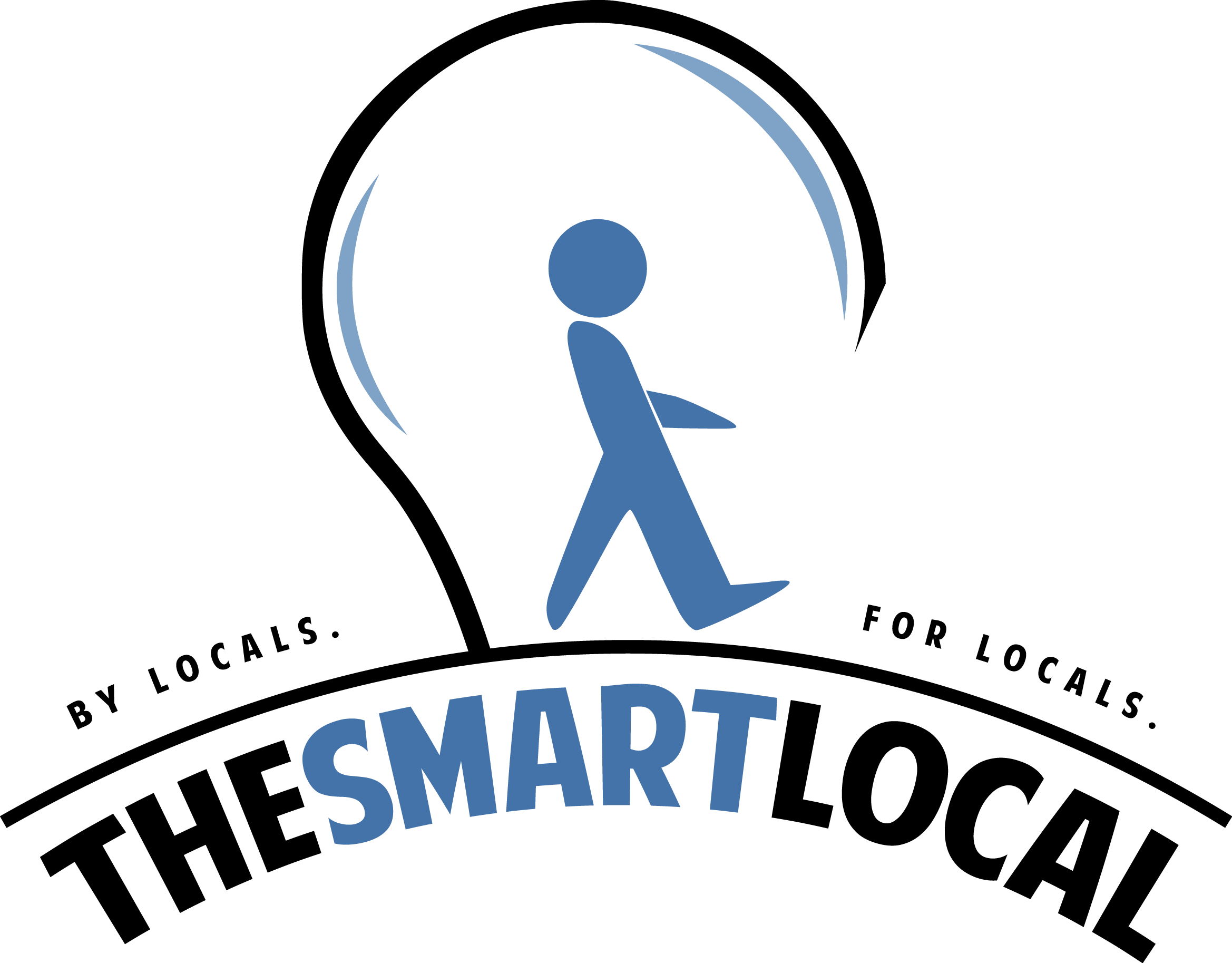 Drop us your email so you won't miss the latest news.