Cheapest Buffets in Kuala Lumpur
To me, buffets are the best value option out there. Having a wide array of dishes laid before your eyes, from spaghetti carbonaras to tempuras, rendang chickens to lamb cutlets, grilled tenderloins to baked oysters with cheese topping, and then knowing you get to taste them all.
I'm getting hungry just imagining it.
The only downside to buffets? More often than not, the price can be pretty hefty. That is why in this guide, we'll be exploring buffets that won't cost a quarter of our monthly salaries. Sounds good? Let's get started!
1. Tai Zi Heen (Dim Sum Buffet)

Source: Prince Hotel
Tai Zi Heen is famous for its ala carte dim sum buffet that's both halal and incredibly delicious. The restaurant offers contemporary Cantonese cuisine in an elegant setting that'll certainly satisfy your need for gastronomic delights.
All throughout April, you can have a feast at Tai Zi Heen's dim sum buffet for only RM45+ instead of RM55+. If you're reading this past the deadline, fret not, as they have this kind of promotion occasionally so just check out their website!
Price: Brunch RM55+ (Promotion price: Brunch RM45+ Dinner RM68+)
Address: Tai Zi Heen, Prince Hotel, No.4 Jalan Conlay, 50450 Kuala Lumpur.
Website: princehotelkl.com
2. Mitasu (Japanese Buffet)
Source: Mitasu Facebook Page
Want to have a dinner buffet instead? No worries, Mitasu's got you covered. Mitasu is also a Japanese restaurant that presents ala carte buffets, except it runs nightly and also an added lunch slot on weekends. The freshness of their foods are raved about, and the place is usually packed, too. Be sure to make a reservation beforehand!
Price: Adult RM56.90+ Seniors RM41.00+ Children RM28.00+
Address: B-01, Central Plaza, No.34, Jalan Sultan Ismail, 50250 Kuala Lumpur.
Website: facebook.com/mitasu2012
3. The Ganga Cafe (Vegetarian / Indian Buffet)
Source: FriedChillies
A vegetarian restaurant that pleases both vegetarians and non-vegetarians alike, The Ganga Cafe is a place that aims to serve wholesome food at a reasonable price. Ala carte dishes are served every day, but on Sundays from 10 am to 3 pm, they have a special brunch buffet.
If you're a fan of curry, chapati, or other Indian foods like bhatoora, dudhi chana and aloo methi, this is the place for you. Plus, it's such a great deal, too!
Price: Adult RM16+ Children and Seniors RM7+
Address: 19 Lorong Kurau, Off Jalan Riong, Bangsar Pertama, 59100 Kuala Lumpur.
Website: theganga.com.my
4. Noble House (Cantonese Buffet)

Source: Oriental Restaurants
The Noble House has a reputation of being one of the top fine dining restaurants in Kuala Lumpur. Here you'll find Cantonese gourmet cuisines as well as a snippets of Japanese dishes. Noble House is famous for its Peking Duck dish, so if you decide to have a visit be sure to try that out. You won't be disappointed.
Its lunch buffet is only available on Sundays and public holidays from 11.30 a.m. to 2.30 p.m.
Price: RM45+
Address: No.19, Jalan Delima, Off Jalan Imbi, 55100 Kuala Lumpur.
Website: orientalrestaurants.com.my
5. Samba Brazillian Churrascaria (Brazilian Buffet)
Source: Samba
Samba is a Brazilian restaurant that offers two types of buffets – the normal kind (as pictured above) and a pizza buffet. Did the word "pizza" and "buffet" just go together? Oh yes it did! Forgive me for being a little overexcited, but I never knew such a thing existed before.
At Samba, their pizza buffet consists of Classic Seafood Pizza, Portugese Turkey Ham Pizza, Picanha Pizza (whatever that means) etc. At only RM29 per person, I think it's worth a go. Or if you're willing to splurge, you can also opt for their regular buffet, which was pretty rad when we checked it out here in our full Samba Brazilian Review.
Price: Pizza Buffet RM29+ | Brunch Buffet RM69+ | Dinner Buffet RM99+
Address: #156, Jalan Ampang, L3-3/3-4A Avenue K level 3. Kuala Lumpur 50450 Malaysia.
Website: samba-asia.com
6. Flaming Steamboat (Steamboat Buffet)

Source: Flaming Facebook Page
As its name suggests, Flaming Steamboat Buffet is a restaurant that specializes in, well, steamboat buffet. Aside from steamboat must haves (seafood, fish balls, etc), they go the extra mile and whip up other foods like fried rice, ice cream, and there's also a chocolate fountain!
From what I know, most of the time this place is pretty crowded. Why not join in the fun?
Price: Adult RM29.90+ Children RM12.90+
Address: No. 66-0 & 68-0, Platinum Walk, No2, Jalan Langkawi, Danau Kota, 53300 Setapak, Kuala Lumpur. (other branches refer to website)
Website: flamingsteamboat.com

7. Maiu (Japanese Buffet)
Source: Maiu
Maiu is a restaurant that serves Japanese cuisine that's bound to delight your taste buds. On weekends, they fish out their best kept secret – lunch buffet menus. The best part is that their buffet is ala carte, which means the unlimited food you get to order is guaranteed to be fresh rather than being displayed on the table for the last 3 hours.
Price: Adult RM43.80+ Children RM22.80+
Address: No 30-1, Jalan Radin Anum 2, Bandar Baru Seri Petaling, 57000 Kuala Lumpur.
Website: maiu2u.com
8. Nook
Source: ohfishiee
Nook offers an international, all-day buffet with foods ranging from smoked salmon to nasi briyani. They also have an eye catching dessert corner that will satisfy your sugary needs. Among their specialties include Sarawak Laksa (customizable to your preference from the noodle station) and Beef Burger.
Price: Breakfast: Adult RM48 Child RM24 | Lunch: Adult RM58 Child RM29 | Dinner: Adult RM70 Child RM35
Address: Aloft KL Sentral, 5, Jalan Stesen Sentral, 50470 Kuala Lumpur.
Website: aloftkualalumpursentral.com/en/Nook
9. Ssikkek Korean Grill BBQ Buffet (Korean Buffet)

Source: iwalkisnapiblog
Ssikkek also made it our best Singapore buffets list. Looks like they were not content in just conquering our neighbour.
With carnivorous eaters in mind, Ssikkek is Korean-style BBQ with tons of meat to choose from. Set on a casual vibe, the grill and thongs are prepared on your table itself, and all you have to do is pick the meat you want to grill and just go for it.
Other than meat, they also serve kimbap, noodles, and other Korean dishes. Of course, unlimited kimchi is also available. What's a Korean meal without kimchi, right?
Price: Lunch: Adult RM19.90, Child RM14.90 | Dinner: Adult RM39.90, Child RM24.90
Address: 21, Jalan Rimbunan Raya 1, Laman Rimbunan, Kepong, 52100 Kuala Lumpur.
Website: facebook.com/SsikkekMalaysia
10. Kanpai Japanese BBQ and Bar (Japanese BBQ Buffet)

Source: Kanpai Facebook Page
Whoops, another BBQ buffet. This time though, it's Japanese.
Kanpai focuses on Japanese barbeque called yakiniku which young crowds find rather appealing. Its casual and laid back ambience calls for a good time between friends and family. What's great about Kanpai is that you get to grill your foods over actual charcoal and flame, not the electric griddles that's often used nowadays.
Kanpai has both typical ala carte and ala carte buffet available and you can have it any time between 12 p.m. to 12 a.m.
Price: RM35+
Address: 133 Jalan Radin Bagus, bandar Sri Petaling, 57000 Kuala Lumpur.
Website: facebook.com/KanpaiJapaneseBbqBar
Which is your favourite Malaysian Buffet?
We hoped you found this list useful. Nowadays, the cost of living is rising and its great that there are still some places in Malaysia where we can have a hearty buffet at. What are your favourite buffet places to go to?
If we missed out any do let us know too in the comments!
---
I can read minds. You will also like: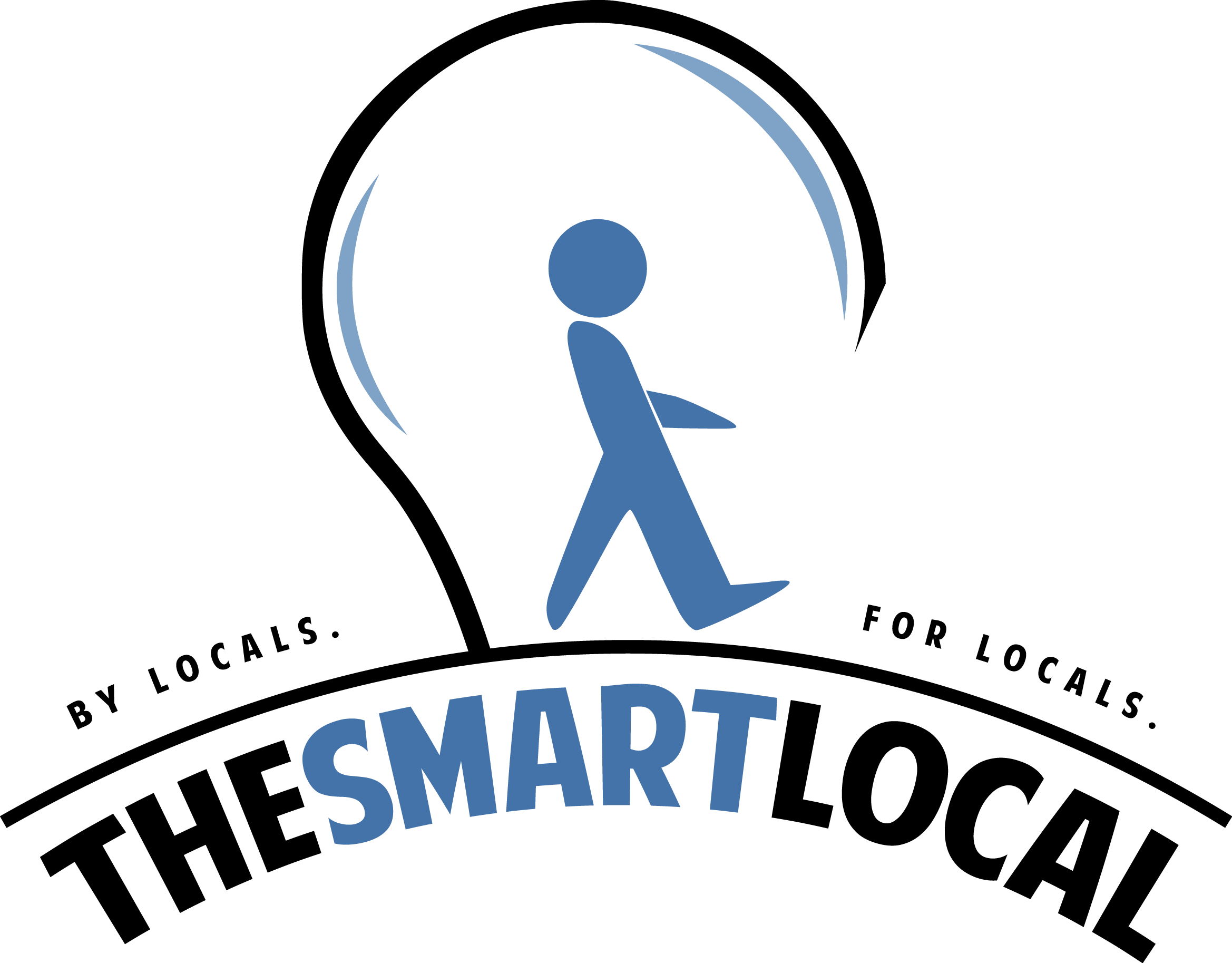 Drop us your email so you won't miss the latest news.