About Bedok Point
Bedok Point is run by Frasers Centrepoint Malls and its located within the Bedok Town Centre, in the heart of Bedok. It's just a 3-minute walk from Bedok MRT station and bus interchange, offering a variety of F&B, entertainment, retail and services for residents living in the East.
A highlight here is the F&B outlets and the wide variety of restaurants. We went on a food trail and tried out Suki-ya and Owl Café. Here's an inside look at these two F&B outlets.
Suki-ya Review
Suki-ya aims to serve heart-warming comfort food in the form of an all-you-can-eat hot pot. On the menu is premium beef, Wagyu beef, chicken or pork, all of which are thinly sliced such that they are no thicker than paper, allowing for the meat to be cooked swiftly with a few swishes in the hot pot.
To ensure a balanced meal, both on the palate and on the food pyramid, the Suki-ya Healthy Bar offers a wide selection of vegetables and fruits.
The Soup Bases at Suki-ya
Suki-ya recently revamped their menu and this included the addition of 2 new soup bases, Butaniku and Laksa. This brought the total number of soup bases to 6.
Laksa
An interesting interpretation of a local dish and adding a fusion touch to the menu, the Laksa soup base is rich, slightly sweet with a strong fragrance of coconut. As gravy, the Laksa soup base has definitely hit all the right notes. However, as a soup base, I found it overpowering such that everything that was cooked in the soup tasted the same and would avoid cooking my meat in this particular soup base.
Shabu Shabu
A traditional healthy broth made using Kowbu stock and kelp, Shabu Shabu is the choice soup base if you would like to enjoy the taste of the meat to the fullest. If soup bases were actors, the Shabu Shabu soup base would win the best supporting actor award. I particularly enjoyed my Wagyu beef with this soup base.
Sukiyaki
Another traditional Japanese soup base, Sukiyaki is less humble than Shabu Shabu and is more savoury, umami definitely. One of my favourite soup bases as it strikes the perfect balance between not having it's own distinctive flavor and being overpowering, Sukiyaki adds flavor to the meat without overpowering. Sukiyaki is like an inspiring leader, bringing out the best in the team.
Tonyu Miso
A popular Japanese winter dish, Tonyu Miso conjures the romantic image of huddling up around a hot pot with loved ones as the snowstorm blows outside. Less sweet than Sukiyaki but heavier on the palate than Shabu Shabu, Tonyu Miso is the soup base of choice for those looking for a more flavored soup base that is more salty than sweet.
Kimchi
Mildly spicy for those who would like to spice up their meals, Kimchi brings a little zest to the palate, not entirely overwhelming as the taste of the meat is still present but it definitely brings a distinctive accompanying taste.
Butaniku
One of the latest additions to the menu, this traditional pork base soup has been adapted for hot pot. Butaniku is relatively light on the palate albeit with a distinctive pork smell. I personally preferred this with my pork and chicken but not with my beef, as for the latter, I found that the taste of pork and beef did not complement each other.
The Sauces at Suki-ya
On top of adding flavour to the food with the variety of soup bases, sauces are an excellent way to do so as well. Recommended sauces include Ponzu (Shoyu with Vinegar), Gawa Tare (Sesame Sauce) and Spicy Miso Tare (Soybean Paste Sauce).
If your taste buds just want a little something more, feel free to mix the sauces and add in other condiments such as chopped chillies, garlic, spring onion or grated radish.
This recommended daikon, garlic, sesame, miso tare, ma la sauce topped with green onion was a good pairing with the meat, especially those cooked in the lighter soup bases!
Suki-ya Healthy Bar
Not just vegetables for your soup (yes, I personally love putting vegetables in my hotpot as they impart a natural sweetness to the soup), the Healthy Bar offers salad with dressing, other hot pot items such as cheese balls (must try!) and cheese tofu as well as fruits. There are a wide variety of carbohydrate bases as well such as the aforementioned udon, rice and noodles.
I welcome the new additions to the menu with open arms, as these additions would cater to more varying palates as well as different cravings.
Prices & Address:
Weekdays Lunch (80 minutes) – $17.90
Weekdays Dinner (100 minutes) – $23.90
Weekends Lunch (80 minutes) – $19.90
Weekends Dinner (80 minutes) – $25.90
Additional $2 for weekends/ PH and eve of PH
They have 7 outlets islandwide. Apart from Bedok Point, they also have outlets at Marina Square, Tampines Mall, 112 Katong, Bugis+, Plaza Singapura and Heartland Mall.
Owl Café Review
Owl Café is the first Straits Asian café in Singapore. Before I start my review of the items on the menu, let us enjoy the décor Love the rustic yet modern feel! Pretty refreshing from the typical hippie cafes that have recently risen in popularity in Singapore.
The Drinks at Owl Cafe
Charcoal Roasted Coffee ($3.80)
Owl café boosts a unique roasting method to create a signature cup of coffee. The first impression of coffee would usually be the scent. The charcoal roasted coffee boasts a strongly aromatic scent with a very distinctive charcoal note, it smells burnt, but in a good way.
The coffee comes across as being slightly too acidic for me, but I would think that it is part of the package as it is a rather strong dark roasted blend with a heavy body. However, I felt that the coffee could finish better, the aftertaste was slightly tart and the aroma dissipated rather quickly and I would have preferred if it lingered in the mouth.
Ice Gula Melaka Kopi ($4.20)
You can't find this in many places in Singapore! The Gula melaka creates a very distinctive flavor, sugar only sweetens but Gula melaka imparts fragrance. The Gula melaka also balances out any potential acidic taste of the coffee and serves to make the drink more aromatic and enhances the aftertaste.
Mango Soda with Mango Pearls
This takes refreshing to a whole new level. The gassy soda makes everything bubbly and light and the mango is sour and zesty. Biting into the mango pearls releases a burst of mango flavor and adds fun into the experience. I strongly recommend this especially on a hot day. However, this drink is mainly flavored with syrup and may not be the best option for those who like having things fresh and natural.
Food at Owl Cafe
Assam Chicken Wings ($4.80)
Well-marinated, flavorful, tender chicken wings, I would have preferred them if they were more sour though.

Crispy Duck Spring Onion Prata ($5.80)
Very interesting, similar to Peking duck Egg rolls, the presentation is amazing.
Signature Pumpkin Kaya Butter Toast ($2)
Pumpkin and toast makes an interesting combination and is an exciting new take on the traditional kaya butter toast. The creamy pumpkin was surprisingly light on the palate.
Desserts at Owl Cafe
Mango Pomelo Soya Beancurd ($3.80)
This would be the perfect way to end a heavy meal, as it is extremely light on the palate. The beancurd is traditional with a strong soybean smell. I enjoyed the delicate balance of tastes.

Durian Pengat ($5.80)
This durian mousse on the other hand is much heavier on the palate. Savoury as it should be for a durian mousse, it is a wonderful blend of various durian varieties and ingredients, durian lovers will certainly enjoy this desert!
A lovely innovative pairing with the Pistachio biscotti that it is served with, I especially appreciated the smooth creamy texture of the durian with the dry and crunchy biscotti. Yums! I was promised the same amazing quality throughout the year, regardless of whether durian was in season or not, guess where I am heading the next time I have a durian craving!
Outlets: Bedok Point, The Star Vista
Getting to Bedok Point
Bedok Point offers a lot more than just F&B and we're only scratching the surface here. It really helps that the mall is so conveniently located next to Bedok MRT. So if you live in the East, be sure to pop by to check this mall out.

Source: waterfrontwaves
Address: 799 New Upper Changi Road, Singapore 467351
Telephone: (65) 6481 1353
Opening hours: 10am to 10pm Daily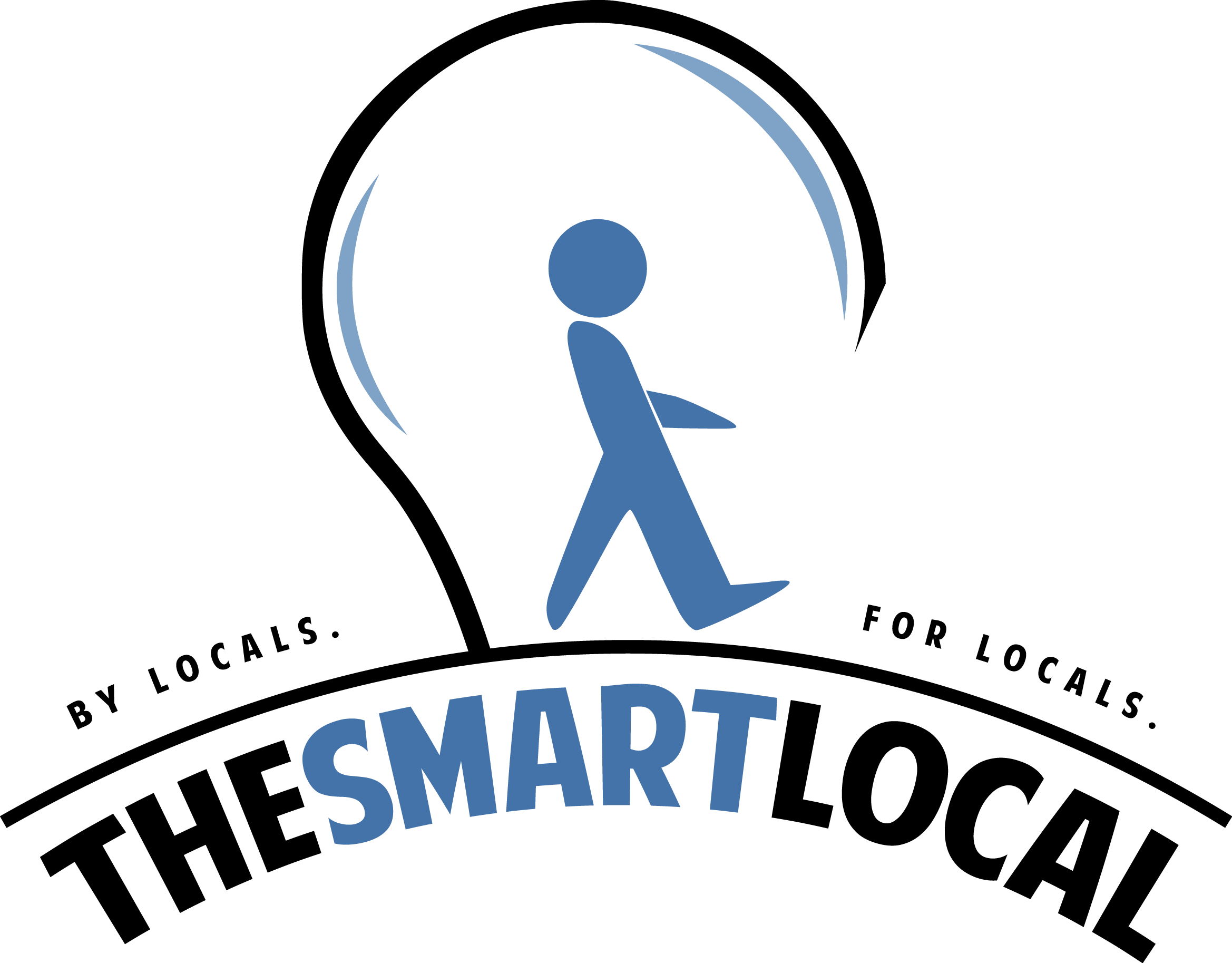 Drop us your email so you won't miss the latest news.