Back when I was younger, I made yearly trips to Segamat during Chinese New Year to visit my great grandpa. Some years, we would head over to Malacca because of their many attractions for some fun before heading back to Singapore. Returning to Malacca now, after more than a decade, I can revisit some familiar landmarks like the A Famosa Resort or Jonker Street.
Although much has changed over time, some things like the Jonker Street chendol are as delicious as they were when I was a kid. I'm also able to enjoy activities like cafe hopping now that i'm older, and enjoy staying out late at night markets trying out different street foods.
Malacca is a 3 hour drive away from Singapore, so if you're looking for a quick weekend away from Singapore, here are 10 reasons to grab your best friends, favourite mix tape, car keys, and the Ringgit you've had since your last visit to Malaysia!
1. Free-flow durian feast!
In West Malaysia, the main durian season is in June and July, perfect for a family trip during the school holidays. However, an interesting fact about durians is they require a dry spell of one to two months for flowers to initiate and develop into fruits. So if you can handle to heat, then it's durians you'll reap!
At the particular fruit farm we were at, the guides took us to an open spot in a garden where tentage set up. As we approached, we saw a long table piled up with an insane amount of durians. As the trams came to a stop, everyone hastily made their way to the tents, trying their hand at picking the best durians for themselves.
How to choose? Some say 'smell the backside', where you take a whiff of the base of the durian, and if there is a strong smell of durian, the durian is good. We were also taught by the locals that when the durians drop from the trees, those that land wrongly would split, diminishing their value.
After you're done devouring your fill of durians, run water through the inner shell of the durian and wash your hands with that. It magically removes all the smell from your fingers. You can even rinse your mouth – it's more effective than mouthwash. I don't know the science behind it, but we've tried and tested it with guaranteed results. So take these tips, go forth and feast!
There is also an array of durian infused local dishes like sambal durian, durian fish and durian tapioca kueh that will confound your tastebuds.
Melaka Tropical Fruit Farm
Address: Sungai Udang, Malacca, Malaysia
2. Pluck your own breakfast at a sprawling fruit plantation
If you're interested in other tropical fruits and vegetables other than durian that grow in the South-East Asian region, go for a plantation tour where you'll be loaded up on a tram and taken on a ride through Melacca's tropical fruit farm.
Sitting comfortably in your seat, you'll get to see what cinnamon, curry and even tongkat ali look like before they are shipped off to the factory and get processed into what you see at the supermarket. Unfortunately, we had issues understanding the guide as he spoke a mishmash of Malay and English, making it very difficult for non-Malay speakers to understand him.

You'll even get to pluck fresh rambutans straight off their trees and eat them on the spot.
One bonus is that there are small farms in the plantations so you'll get to see animals like horses and cows. One animal that caught our eye was something you totally wouldn't expect – ostriches. So there's a mini zoo trip included in this visit if you don't have time to visit the local zoo.There are also rooms for you to stay in if you'd really like to spend more time at the plantation!
Melaka Tropical Fruit Farm
Address: Sungai Udang, Malacca, Malaysia
3. Catch a cultural performance on a "pirate ship"
Located among a few cultural landmarks, you can catch a stage play portraying Malacca's rich history. Decked out in traditional costumes, local theatre actors and actresses come together to tell the history of Malacca through acting, song, and dance. Held on a huge pirate ship-like structure with a stage and seating on the deck, the creative use of water, fire, lighting and projections amuse and entertain the audience.Prepare to get a little wet from the water effects if you're sitting in the front rows!
After the play is over, the actors perform a series of song and dance, inviting members of the audience to participate.
We caught the Bahtera Merdeka act while we were there. Tickets for the event cost between 20 RM (children) to 25 RM (adults). Apart from this show that runs at 730pm and 9pm nightly, there will soon be a new indoor 5D show about pirates showing in the day. There will also be a new gallery opening next to the ship within this year!
Melaka Alive
Address: Jalan Parameswara, Bandar Hilir, 75000 Malacca, Malaysia
4. One stop entertainment at A'famosa Resort
This is a one stop entertainment resort that provides entertainment for the whole family. It consists of four theme parks including a water theme park (think Wild Wild Wet), an award winning golf course, and a variety of accommodations ranging from villas to hotel rooms and other activities.
The resort also hosts events like carnivals and buffet nights that introduce visitors to local culture and food. For a greater cultural experience, explore the surrounding landmarks to learn about the history of Malacca through historical sites such as the A Famosa Fort and Port De Santiago.
A' Famosa Resort
Address: 78000 Alor Gajah, Melaka, Malaysia
5. Let Jonker Street surprise you at every turn
There were rumors of Jonker Street closing down in 2013 but rest assured that it's still up and running when we visited. Similar to the streets of Haji Lane, Jonker Street is a bustling stretch comprising of cafes, antique shops, street food, and gift shops. A word of advice: dress light if you're going in the day. The weather was scorching when we visited and I was drenched in perspiration after just a few minutes of walking.
If you have the time, we suggest that you spend a few days here. Allocate a day each for cafe hopping, trying street snacks, shopping, and seeing the museums – one day spent here is insufficient. From their famous chendol to chicken rice balls and an assortment of durian flavoured foods like ice cream, puffs and sweets, your stomach won't have enough space to contain all the goodies the locals have to offer.
No chendol anywhere else in the world will taste the same as the ones you get in Malacca because of the homemade gula melaka they use. This refreshing dessert will cool you down as you continue to explore the streets.
The cafes offer a wide selection of beverages and your typical all-day breakfast menus as well as local cuisine. The cafe scene looked vibrant, so do some research before heading on down or you might miss out on hidden gems.
There are several unique landmarks and museums within Jonker Street. We stumbled upon this distinctive statue which was attracting a large crowd. Some bystanders were milling about, curious about its origins, while many others were more concerned with taking a photo imitating Datuk Wira Dr Gan Boon Leong's muscleman pose.
You can enjoy a song or two by local buskers as you eat your street snacks.
Jonker Street
Address: Jalan Hang Jebat, 75200 Malacca, Malaysia
6. Go up high or dwell down low @ The Shore
The Shore, a mixed development comprising of three towers, is home to the 4-star Swiss Garden Hotel, residences, and a shopping mall. Located along the river cruise route and near popular tourist attractions like Jonker Street and the Alive Musical, The Shore has several attractions of its own as well.
Some find roaming the streets of a city the best way to see it. Others like myself, prefer taking it all in from a birds' eye view. At The Shore, there is a rooftop sky lounge on the 42nd floor where tourists can enjoy a breathtaking 360 degree view. There's a small platform extending past the perimeter of the building that has a glass floor allowing only the brave to step on for a 'death-defying' photo.
Closer to the ground, The Shore has an Oceanarium that is similar to Sentosa's S.E.A. Aquarium. There is also petting zoo where you can touch various sea creatures like lobsters and baby sharks.
The Shore @ Melaka River
Address: Jalan Persisiran Bunga Raya, 75300 Malacca, Malaysia
7. A 360 degree view in the heart of Malacca
The tower is another interesting way to see the city, a revolving donut going up a cylindrical tower. At the base of the tower, you'll find lit up trishaw rides, push-carts selling snacks, a night market just across the street, and some buskers performing their renditions of Top 40 songs while others giving tourists a taste of local hits.
We were able to try some local street foods and Ramly burgers that easily surpass the ones we find at local pasar malams.
Taming Sari and Night market
Address: Jalan Merdeka, 75000 Malacca, Malaysia
8. Cruise down the Malacca River
Take a boat ride down the meandering river, an alternative way to see some of the landmarks (64RM for 3, includes biscuits and a drink). Even if you are getting off just one stop down the river, the captain will give you your money's worth with a trip to the end of the river, then starting the tour from there.
The river cruise includes an audio guide that explains the sights and sounds you experience along the river. Learn about how some houses were built without any screws and the history of the graffitied walls along the river bank! On a side note, remember to wave to other tourists on oncoming boats!
Malacca River Cruise
Address: Jalan Laksamana, 75000 Malacca, Malaysia
9. Encounter creatures native to Malaysia's habitat.
Be amazed by the bonds the zookeepers have with their animals as they perform animal shows and share their experiences and knowledge of the animals with you. You'll even get to feed the stars of the show!
You can also take part in Zoomanji, a group activity that involves communication and teamwork, competing in an 'Explorace' exercise with adrenaline pumping obstacles along the way.
For those who want a less physically demanding experience, the zoo offers a tram tour equipped with a guide who will share fun facts about animals, allowing you to leave the zoo a wiser than how you came in.
Malacca Zoo and Night Safari
Address: 75450 Malacca, Malaysia
10. Die, die must try Coconut Shake
The moment we tasted this, we knew this had to be on our list. Moving from the plantation tour to Malacca town, the bus pulled over to the roadside and the guide told us to try the coconut shake. Full from having just eaten, we weren't interested in having any but our tour guide insisted. Boy, that was a decision we didn't regret.
A team of staff cutting coconut flesh, pouring coconut juice and scooping ice cream into a blending machine to produce a coconut shake. At only 2.70RM for the Coconut Shake Special, which includes a scoop of vanilla ice cream, you get to enjoy a coconut-y beverage that quite possibly trumps the well known coconut ice cream from Chatuchak.
Klebang Original Coconut Shake
Address: Klebang, 5, Malacca, Malaysia
An epic roadtrip awaits!
If I had to use one word to describe Malacca, it would be laidback. Malacca has such a relac-jack and chill vibe that you wouldn't believe it's just 3 hours from Singapore's bustling streets! Survival tips for first time visitors: dress light and plan for a 3-4 day visit. The weather in Malacca can be unforgiving, and you'll be doing a LOT of walking.
Other than that, have loads of fun and EAT ALL THE FOOD! And no matter what you do, don't forget to try the Klebang Original Coconut Shake!
---
This post was brought to you by Tourism Malaysia.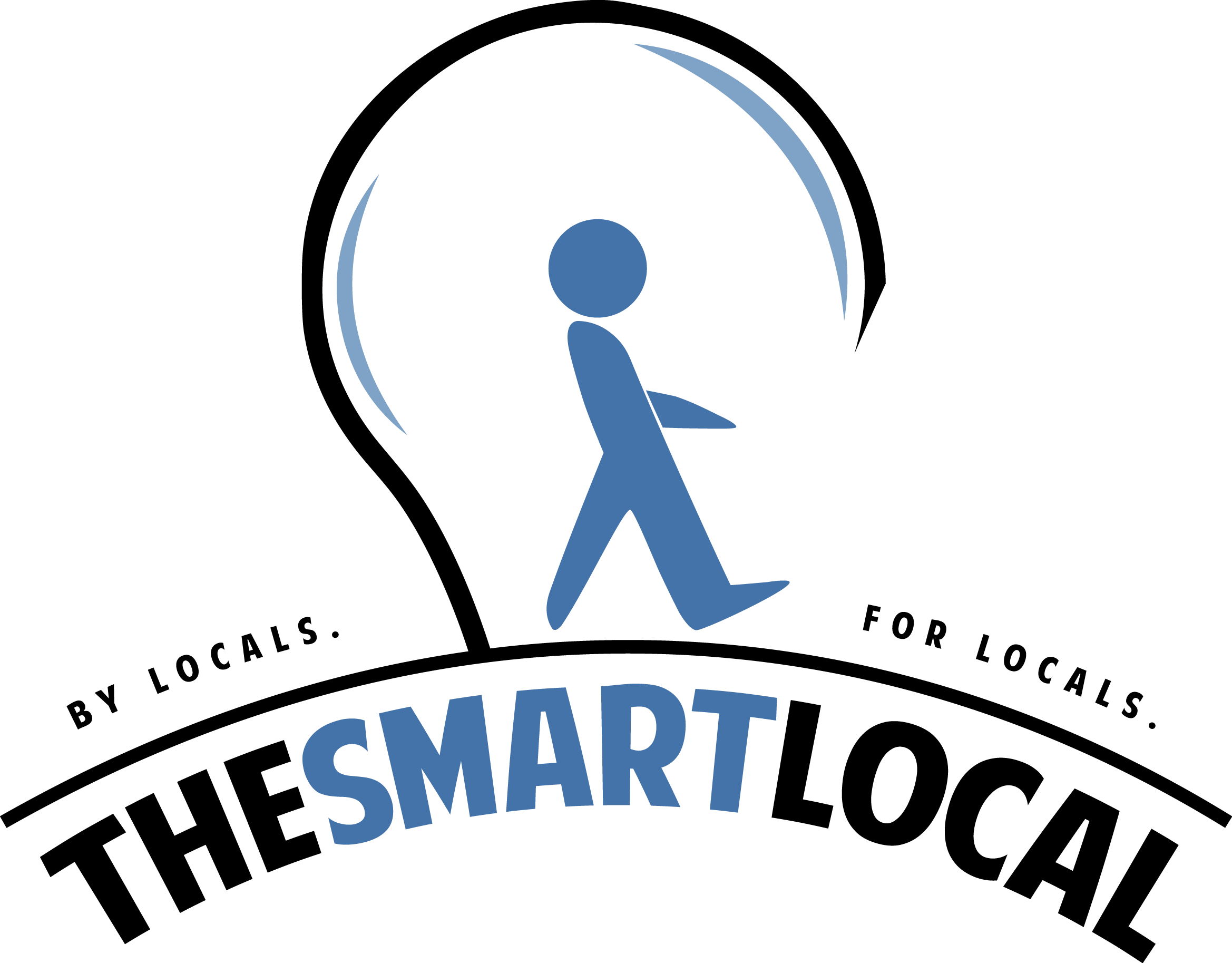 Drop us your email so you won't miss the latest news.