Happy #SG50 Everyone!
Yes, we all know Singapore's turning 50. And honestly, 2015 hasn't been the best of years for Singapore. For one, 2015 marked the passing of Lee Kuan Yew, a man whose vision guided Singapore's growth. But even from his passing, there is the blooming of something positive. When the TSL team went to pay our respects, we were heartened to see fellow Singaporeans going out of their ways to distribute water and snacks, walking the extra mile to help our neighbours.
We hope to see the nation grow from strength to strength, keeping our hopes, dreams, and nationhood alive. After all, a nation is more than its land – it's the people that make it. So this weekend, we celebrate. Although there is a lot going on, honestly not every event is worth attending. And that's why we rounded up a list of the absolute best things to do this Jubilee Weekend!
1. Take a FREE Cable Car Ride
Time to jump in and enjoy the view! The last time I took a ride in a cable car in Singapore, I was still in Primary School. I haven't found the time to go on a cable car ride since, but I might this year. On 10 August 2015, cable car rides will be free to ride for Singaporeans and PRs from 9am to 9pm – you can hop on at any of the stations, from Mount Faber to Sentosa Island. For an extra dose of patriotism – just in case you forget the Jubilee celebrations – the Mount Faber Line cabins will be wrapped with the national flag!
Where: Sentosa / Harbourfront / Mount Faber Station
When: 10 August, 9am – 9pm
2. Be A Part Of The Greatest NDP Celebration Yet
This year's National Day Parade promises to be extra big and super special. The celebrations will stretch all around the Marina Bay area, including the historic Padang. There will be extra large LCD screens broadcasting the event 'live', while the Float @ Marina Bay will continue as a ticketed event for about 25,000 spectators.
Watch out for the Aerial Display, featuring the best pilots of the RSAF, and the Mobile Column, where the most exceptional men and women from the Singapore Armed Forces, Singapore Police Force and Singapore Civil Defence Force will be marching in. Don't forget the fireworks at the end of each day over this Jubilee Weekend.
Where: Marina Bay Area, Padang, Floating Platform
When: 9 August
3. Go bird-watching at half-price at Jurong Bird Park

If you can't hear the birds all around you, that's because they're flocking over to the Bird Park, where there's a 50% discount for Singapore residents for the entire month of August. Also, if you sign up as a member, you can enjoy a special SG50 promotion that gives you unlimited year-round entry for the price of just one ticket!
Where: Jurong Bird Park, 2 Jurong Hill, 628925
When: 1st – 31st August, 8.30am – 6pm
4. See the 100 metre Sands of Time
While we earlier recommended the Wings of Time show on 7 August, we've been informed that tickets had quickly sold out. Instead, we'd like to present you with another fabulous and free thing you can do at Sentosa this weekend.
The Sands Of Time exhibit will be opened for all to see Singapore's remarkable transformation over the last 50 years. This 100-metre long sand sculpture on Siloso Beach took five sand sculptors a month to complete and will be set behind a two-dimensional sand mural chronicling Singapore's evolution to the thriving city it is today. It'll be open for all four days of this superlong weekend and we think it'll really wow your followers on Instagram.
Where: Siloso Beach, Sentosa (near the Sapphire Pavilion)
When: 7 – 10 August, 10am – 7pm
5. Catch The Black Knights soaring through the air
It's not a bird, but it is a plane! Several of them, and they're called the Republic of Singapore Air Force Black Knights. They'll be putting in extra shifts this Jubilee weekend to dazzle Singaporeans with a spectacular aerial display. This is one event that is sure to wow the young ones and make the adults go 'wahhhh'. For the best views, be sure to catch them at the Marina Barrage at noon every day from 7-9 August.
Where: Marina Barrage, 8 Marina Gardens Drive, 018951
When: Daily 7th – 9th August 2015, 12pm
6. Go for all the free exhibits at the Singapore Science Centre!
The Science Centre is offering free admission to all Singaporean citizens this Jubilee Weekend, so hop on down and take a walk – it's much bigger than you think! It's also one of the most fun places to learn about science, and you can impress your classmates/colleagues with your new-found knowledge too.
During this period, Singaporeans will also receive free admissions to 6 attractions: the "Human Body Experience" exhibition, "Interplay: Where Science Meets Art" exhibition; KidsSTOP™, Snow City, The Cliff @ Snow City and the Omni-Theatre. I don't know about you, but the Omni-Theatre was something I never missed when I was at the Science Centre as a kid!
Note: Singapore citizens will be required to produce valid identification at each attraction entrance to gain admission for the card holder and up to four children below the age of 16. Entry is subject to availability on the day.
Where: Singapore Science Centre, 15 Science Centre Rd, 609081
When: 7th – 10th August 2015, 10am – 6pm
7. Be a part of the SG50 carnival at the Singapore Sports Hub
The Sports Hub has been a hive of activity since its opening. It's already played host to the SEA games and the Youth Celebrate! event, featuring over 4,000 young performers. Now you can head down and be a part of the activities too – there'll be a kampong-style carnival, bouncy castles, a mass workout, and a live telecast of the National Day Parade on 9 Aug.
There will also be a performance by Jack and Rai and a free movie screening of Ah Boys to Men 3: Frogmen! All events at the carnival are free.
Where: Singapore Sports Hub (National Stadium), 2 Stadium Walk, 397718
When: 8th – 9th August 2015, 9am – 9pm
8. Visit the Dreamworks Exhibition and The Deep at ArtScience Museum for free!

Fantastic news! The unique ArtScience Museum, which is currently hosting the Dreamworks Animation: The Exhibition and The Deep, will be free for entry this Jubilee weekend. Check out our reviews for Dreamworks Animation and The Deep and decide for yourself if they're worth the visit.
There are also special activities planned, such as Upcycle Art – where you get to upcycle plastic to make your own deep sea creature.
Where: Marina Bay Sands, ArtScience Museum
When: 7- 9 August. Upcycle Art: 7th & 10th August, 4:30pm
9. Get up close with nature at the Singapore Zoo, Night Safari and River Safari

Because Lion City, geddit? Source


Source
Visit lions in the Lion City for SG50, or meet Kai Kai and Jia Jia, Singapore's very own pandas. From 1 to 31 August, all Singapore residents can enjoy 50% off bundled admission to the Singapore Zoo and River Safari on same-day visits. That's perfect for a family outing – and remember you can get a free animal-themed tote bag at the parks' retail stores if you visit between 7th – 10th August, while stocks last!
Where: 80 Mandai Lake Rd, 729826
When: 1st – 31st Aug. Special tote bag promotion 7 – 10 Aug.
Opening Hours: Singapore Zoo opens 8:30am – 6pm, River Safari opens 9am – 6pm.
Discounted prices: $14 after discount (adults), $9 (children), $7 (senior citizens).
10. Join Community Heartbeats Fun Walk and help the less fortunate!
Go for a 4km fun walk around the Marina Bay area on the 7th of August while doing your part for charity! The Jubilee Celebrations should be enjoyed by everyone, even the disadvantaged, so the Community Chest is doing its best to raise more money for them.
Just donate $10 to join the Community Chest Fun Walk – the government will match each donation dollar-for-dollar under the Care & Share Movement.The Community Chest Fun Walk will be held at the Marina Bay Sands Event Plaza, where a family carnival will also be held. There will be handicraft, face painting, and balloon sculpting there!
Where: Marina Bay Sands – The Event Plaza, 12A Bayfront Avenue
When: 7th August, 730am – 11am
11. Have a picnic at Marina Barrage… with buskers, bouncy castles, and game stalls!

Credit: Roger Yeo of Camistry Lab
Bring your family for a family picnic at the beautiful Marina Barrage! There'll be performances by roving buskers, nostalgic childhood games, bouncy castles, and food and game stalls. You can buy picnic baskets at the event (all proceeds will be donated to charity) and fill them up with complimentary snacks and drinks, brought to you by the Families For Life Mobile Cafe. Remember to register first on the Families For Life website.
Where: Marina Barrage, 8 Marina Gardens Drive, 018951
When: 7th – 8th August 2015, 8am – 12.30pm
12. Chinese Orchestra, Scottish Bagpipes, Heavenly Voices, and Fireworks
The Singapore Chinese Orchestra will be partnering with the Women Police Pipes & Drums to bring you a medley of your favourite national songs on 8th August at SCO Concert by the Bay. MICapella, a local acapella group, will provide a sing-along medley of local compositions, before soaring fireworks end the evening on a high.
Where: Marina Bay Sands – The Event Plaza, 12A Bayfront Avenue, Singapore
When: 8th August 2015, 7.30pm – 9pm
13. Try a new sport at the ActiveSG Jubilee Sports Celebration

Pilloxing, anyone?
Always wanted to try Aqua Zumba, Ultimate Frisbee or Inline Skating? Now you can! Just head down to any of the ActiveSG sports centres, where the friendly folks have put together 50 sports you can try out this Jubilee Weekend. You may even get a glimpse of Team Singapore athletes dropping by the centres! There are also special competitions, like badminton and table tennis competitions, to take part in.
What's more, Singaporeans and Permanent Residents enjoy free entry to all ActiveSG swimming pools and gyms this weekend.
Where: Jurong East Sports Centre, Yio Chu Kang Sports Centre, Seng Kang Sports Centre, Pasir Ris Sports Centre, Toa Payoh Sports Centre
When: 7 – 10 August
For more information, visit the ActiveSG Jubilee website.
14. Learn about Singaporean Firefighters at the Civil Defence Heritage Gallery
At this event, you can go back in time like the Men In Black and find out how firefighting and civil defence has developed from the 1800s to today. There'll also be a Tower Tour, where you can ascend the unique 30-metre tower at the Central Fire Station to experience how watch-duty firemen carried out their fire surveillance duties in the 1900s. Children need to be at least 1.2 metres tall to take part in the tour.
Where: Central Fire Station, 62 Hill Street, 179367
When: 7th – 10th August, 10am – 5pm
Note: Advance booking required for the Tower Tour. For more information, visit the SCDF website.
Bonus: Take buses and trains for free!
Keep those EZ-Link cards in your pockets! SMRT and SBS Transit have announced free travel on board all buses and trains. Fare gantries at MRT stations will be left open, and you won't have to tap when you board buses.
Free services include trunk services, feeder services, Night Riders, Night Owls and LRT trains. Only on 9 August!
A Weekend To Get Out And Explore
There are so many things to do this weekend we wish we could split ourselves to be in a few places at once. While we can't do that, we can let you know where the best places to be are. Get off the couch, stop watching television at home, and go experience the Singapore Spirit! And if you're looking for more things to do over the Jubilee Weekend, check out the official 'Celebrate SG50!' app available on both Play Store and App Store. You can even win a pair of tickets to the NDP at the Padang. Just follow the instructions below – this could be your lucky year!
---
This post was brought to you by SG50.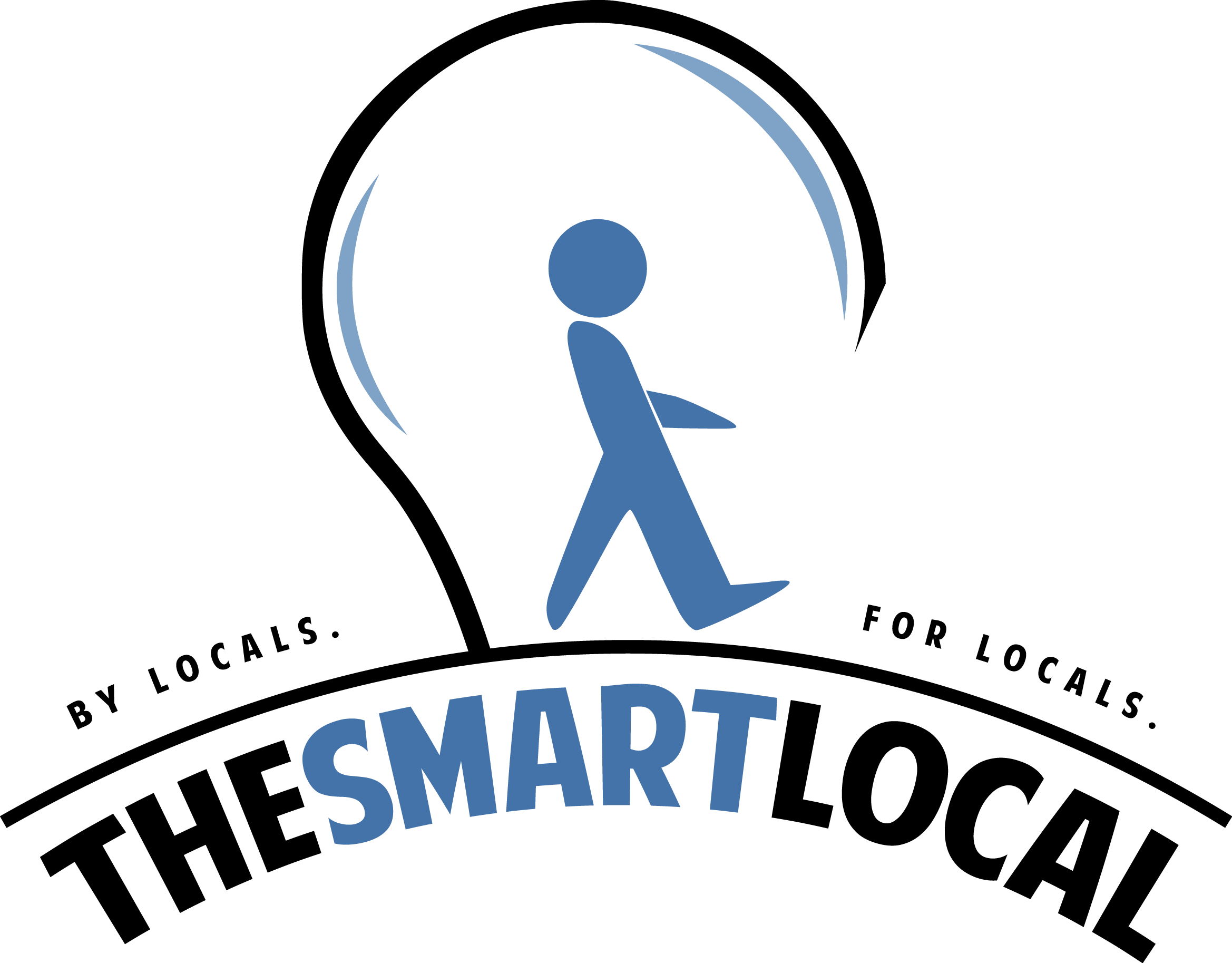 Drop us your email so you won't miss the latest news.