Nursing rooms along Orchard Road, Singapore
---
Taking care of an infant is tough. Venturing into a crowded space with said infant is even tougher. Think of it as travelling around with a ticking bomb without an actual countdown timer, ready to explode into a crying fit at any time without you knowing when or why.
Does he/she need milk? Is it a soiled diaper? Is it a growth spurt-induced fuss? 
Thankfully, nursing rooms are judgement-free zones for young parents to troubleshoot the matter and compose themselves once more. We've compiled a comprehensive list of nursing rooms in Orchard so you won't have to cut your shopping trip short and head home.
---
1. 313@Somerset
---

Nursing room on level 5
Most nursing rooms can easily induce claustrophobia given their size, but you'll be glad to know that won't be a problem at 313@Somerset. Their nursing rooms are unexpectedly large – especially the one on Level 5 – and come with an adjoining toilet, a hot and cold water dispenser, nursing rooms, and padded changing stations.
Breastfeeding rooms are large and comfortable with power sockets right beside the armchairs
313@Somerset
Address: 333 Orchard Road, Singapore 238867
Number of nursing rooms: 3
Location of nursing room: Levels B3, 1 and 5
---
2. ION Orchard
---
One of the two changing rooms on B4
ION Orchard's 4 nursing rooms are probably the reason why you see more stroller-wielding parents out and about at the megamall along the Orchard stretch during weekends. Located on levels B4, B3, 3 and 4, each nursing room's design is unique and spacious enough to accommodate multiple strollers.
Exclusively pumping moms rejoice! ION's nursing rooms come equipped with an AVENT bottle warmer for easy heating of bottled breastmilk. Along with it you'll also find a hot and cold water dispensing unit, changing stations (padded ones are available at B4), a chair, and wash point.
You'll even find a diaper and change pad liner dispensing machine on the wall of each room in case you forget your diaper bag and your baby has one of those "blowouts".
ION Orchard
Address: 2 Orchard Turn, Singapore 238801
Number of nursing rooms: 4
Location of nursing room: Levels B4, B3, 3, and 4
---
3. Claymore Connect
---
Home to Maple Bear Preschool, a children's martial arts studio, and Trehaus – a premium co-working space with an adjoining Kids Atelier – Claymore Connect stands as the newest family-centric mall on the block.
And while basic, their nursing room on the third floor is sleek and spotless with a lockable sliding door and enough space for bigger stroller brands such as the Bugaboo Cameleon.
Claymore Connect
Address: 442 Orchard Rd, Singapore 238879
Number of nursing rooms: 1
Location of nursing room: Level 3
---
4. Forum The Shopping Mall
---
Whether it's nursing or changing a soiled diaper, nobody enjoys having other people jostling with you for space or staring down at your naked baby. If you're big on privacy and personal space, then you'll appreciate the Mothers' Room in Forum. It's also located on Level 1 for convenience so you can just quickly pop in and out.
Broken into three parts, their nursing room comprises of a common area with a sink, armchair and changing table for speedy diaper duties. Curtains help to create an additional private changing area with armchair, and a nursing room. You can reasonably fit a single stroller in the common area, but we recommend leaving it by the door so it doesn't obstruct entry to the rooms.
Forum The Shopping Mall
Address: 583 Orchard Road, Singapore 238884
Number of nursing rooms: 1
Location of nursing room: Level 1
---
5. Palais Renaissance
---
Small but functional, the nursing room in Palais Renaissance allows you just enough space for an umbrella stroller and provides you with the bare necessities. There's a sink, a cushioned stool with power sockets close by, and a foldable Koala Bear Kare changing station. Their child-friendly toilet next door also makes life easier for mums with toddlers in tow.
Palais Renaissance
Address: 390 Orchard Road, Singapore 238871
Number of nursing rooms: 1
Location of nursing room: Level 2
---
6. Shaw Centre (within Isetan)
---
If you've got a hungry hulk of a baby on your hands but nowhere to feed him your homemade puree, head to Shaw Centre's Nursery Room on the fourth floor. In addition to their 3 changing stations and 2 lockable breastfeeding rooms, the nursery's lounge area comes with high chairs for mothers who need to fit in a quick feed.

High chairs are also great for keeping fidgety babies in check
There's even a hot water dispenser and cooled boiled water in containers for you to refill your baby bottles.
Shaw Centre
Address: 1 Scotts Rd, Singapore 228208
Number of nursing rooms: 1
Location of nursing room: Level 4
---
7. Scotts Square
---
Minimal in its design but relatively roomy, the 2 nursing rooms at Scotts Square come with a padded changing station and wash point. The long bench inside is great for nursing mothers and doubles up as an area to stow your diaper bag and bags of shopping.
Scotts Square
Address: 6 Scotts Rd, Singapore 228209
Number of nursing rooms: 2
Location of nursing room: Levels 2 and 3
---
8. The Centrepoint
---

Baby care room on level 3
There are a total of 2 nursing rooms in The Centrepoint, and they can be found on levels 3 and 6. The baby care room on Level 3 comes with a bench, a change station, 2 nursing rooms, a hot/cold water dispenser, and a sink.
It also comes with a designated space for the parking of strollers and hooks on the wall for you to hang your bags
The second baby care room lies inside Metro itself. Along with the usual changing and nursing room amenities, the room also comes with a child-friendly toilet cubicle.
The Centrepoint
Address: 176 Orchard Road, Singapore 238843
Number of nursing rooms: 3
Location of nursing room: Levels 3 and 6
---
9. Far East Plaza
---
For such an old mall, the sheer number of nursing rooms in Far East Plaza is a welcome surprise. With a "Parenting Room" on almost every floor (except Level 1), you no longer have to drag out your baby's discomfort by going up or down several escalators just to get where you need to be.
Basic amenities such as a collapsible changing station, sink, and hot and cold water dispenser are provided. The only downside is that the changing station in action cuts the size of the room in half and completely eliminates the option of bringing your stroller with you.
Far East Plaza
Address: 14 Scotts Rd, 06-00, Singapore 228213
Number of nursing rooms: 4
Location of nursing room: Levels 2, 3, 4 and 5
---
10. Wisma Atria
---
Of all the nursing rooms in Orchard, Wisma Atria's nursing room isn't a crowd favourite for obvious reasons. It sits deep within the female toilet on level 3 with only a curtain partition, making hygiene and privacy an issue given the high flow of human traffic.
While it does come with an armchair and a hot and cold water dispenser, I don't reckon you'd want to be putting together your baby's formula in the middle of a hectic toilet. I'd save this one for emergency diaper changes only.
Wisma Atria
Address: 435 Orchard Road, Singapore 238877
Number of nursing rooms: 1
Location of nursing room: Level 3
---
11. Tanglin Mall
---

Image credit: Tanglin Mall
You'll find Tanglin Mall's "Baby Care Room" on the 3rd floor right beside their regular toilets. Usher your crying baby into the room and you might be surprised to find them momentarily distracted – and silent – by the cheerful cartoon wallpaper all around them.
Image credit: Tanglin Mall
The room is built to cater to more than just one mother and child and comes equipped with all the facilities to meet your diaper-changing, nursing, or formula-making needs. This includes 2 private lockable nursing rooms, 2 separate padded change stations, a sink and a hot water dispensing station.
Each of their nursing rooms is fitted with an armchair, a side table and a power socket should you need to charge your phone while expressing milk.
Tanglin Mall
Address: 163 Tanglin Road, Singapore 247933
Number of nursing rooms: 1
Location of nursing room: Level 3
---
12. Ngee Ann City
---
If you ever find yourself stuck with a soiled diaper in the maze of shops in Ngee Ann City, their 2 nursing rooms in the basement will offer you refuge from the crowds. Head to their B2 nursing area over the one on B1 for more space, power sockets, and a hot water dispenser.
Inside one of their two available nursing rooms
Ngee Ann City
Address: 391 Orchard Road, Singapore 238873
Number of nursing rooms: 2
Location of nursing room: Levels B2 and B1
---
13. Takashimaya
---
For a massive upgrade, zip over to the mother of all nursing rooms in Takashimaya (4th floor) for maximum comfort. Tastefully decorated in pastel shades, the expansive nursery welcomes you with a communal waiting area fitted with a TV for waiting husbands and family members.
The room is further divided into two areas – changing room and breastfeeding rooms. The changing room sports 5 padded change stations and can easily accommodate 5 mothers with strollers. And in the event of a diaper shortage, their Huggies diaper and change liner dispenser will be your lifebuoy.
Their dedicated breastfeeding area houses another 5 more nursing/changing spaces
For a breastfeeding mother whose baby takes pride in her ability to eat and shit simultaneously, Taka's large private nursing rooms are a little slice of baby room paradise. Each room comes fitted with a changing station so you don't have to pack up and move your 101 things somewhere else to change that nappy.
Warning: It's a lot cosier than it looks so you might end up staying in there longer than intended.
Takashimaya
Address: 391A Orchard Road, Singapore 238873
Number of nursing rooms: 1
Location of nursing room: Level 4
---
14. Paragon
---
Paragon's nursing rooms are located on the third and fifth floor, and come with 2 padded changing stations, a free-to-use bottle of GAIA baby lotion (subject to availability), diaper disposal bags, and nursing booths with power sockets. Booths can be locked from the inside, and the seats are wide enough to comfortably fit you, your bags, and your baby.
Paragon
Address: 290 Orchard Road, Singapore 238859
Number of nursing rooms: 2
Location of nursing room: Levels 3 and 5
---
15. Mandarin Gallery
---
A baby bottle signage is what you need to look out for when searching for the nursing room in Mandarin Gallery. Located on Level 2 near the toilets, the room has sufficient space for a single stroller and comes with a side seat for nursing, a padded change mat on the countertop, and a sink.
Mandarin Gallery
Address: 333 Orchard Road, Singapore 238867
Number of nursing rooms: 1
Location of nursing room: Level 2
---
16. Wheelock Place
---
Image credit: madpsychmum
Wheelock's nursing room is elusive. We rode multiple escalators and walked into multiple washrooms, but had a tough time locating their nursing room on Level 1 which is only accessible by lift.
The no-frills lockable room provides you with a single chair, a sink, and a collapsible changing table. For those in a hurry, the mall also has changing stations in both the male and female toilets on every floor – a great opportunity for moms to pass the diaper changing baton over to dad.
Wheelock Place
Address: 501 Orchard Road, Singapore 238880
Number of nursing rooms: 1
Location of nursing room: Level 1
---
17. Orchard Central
---
Look up nursing rooms in Orchard Central and a number of different sources will tell you their nursing rooms don't come with changing tables. But we're glad to report that you'll now find a collapsible change table and a hot/cold water dispenser in all of their nursing rooms.
Note: The room lacks proper ventilation and I found the experience of nursing there rather suffocating. 
Orchard Central
Address: 181 Orchard Road Singapore 238896
Number of nursing rooms: 3
Location of nursing room: Levels 3, 4 and 7
---
Nursing rooms in town for all your baby emergencies
---
Heading out of the house can be a seriously daunting endeavour for both first-time and seasoned parents of young children – you never know the stunts your kids will pull in public. Fortunately, there are more than enough nursing rooms in Orchard's many malls for you to hide out in should your child need a quick diaper change or a long feed.
And should you be on the lookout for more child-friendly places and activities, check out our other kid-centric articles here: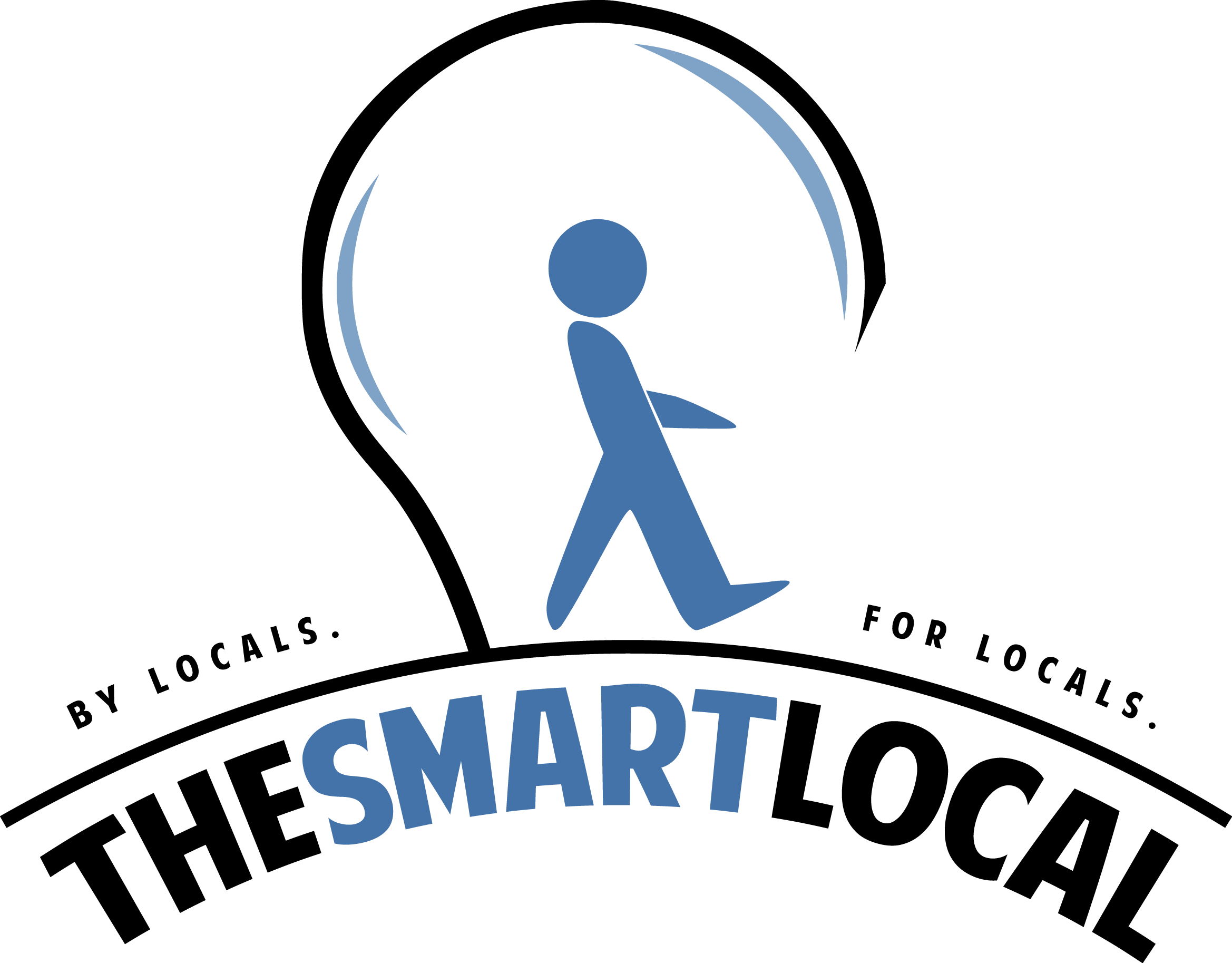 Drop us your email so you won't miss the latest news.