Where surprises are abundant
I had my first taste of Tokyo back in the summer of '14, when I was there for an exchange programme with my school. Though my memories of the sights and sounds present in Tokyo have fogged since then, it is etched deep in my mind how unique the land of the rising sun is – where modern superstructures stand next to places of worship and culture.
Apart from endless wacky things to do within this city itself, there are a few spots just a train-ride away from the city where plenty of novel experiences await. Case-in-point: Shizuoka, Yokohama and Nawasaki. In our short 4D3N trip, take a look through our lens at some of the affairs that'll convert you from an awkward tourist to a full-on traveller when in Tokyo.
1. Learn about the city via a human powered rickshaw
In Singapore, the closest we get to traditional rickshaw rides is at Chinatown, where friendly uncles with bicycles attached to sedans wait for tourists to hop on before bringing them to all the popular tourist attractions.
In the Asakusa district, experience the old school art of human-powered rickshaws. And yes, the rickshaw driver in the picture above is a woman. With various prices for different ride durations, this is the only spot in Tokyo where rickshaws like these are legally allowed to operate!
Address: Around the Asakusa District
Nearest Train Station: Asakusa Station
Price: Y2,000 – Y15,000 (~SGD20 – SGD150)
2. Spend a night in the world's smallest hotel
First conceived as a solution for businessmen who travel between cities for work but missed their last train home, the capsule hotel's game has gotten much stronger over the years, with modern décor and a much higher quality of service compared to when they first started in 1979.
Upon entering the building, all my preconceived notions I had of capsule hotels being sleazy were gone. The pad was decked in ultra sleek designs paired with chrome and earth tones, with capsules segregated by gender perfect for every fan of Kinfolk magazine.
Japan is HUGE on vending machines and the capsule hotel we stayed at was not spared. We booked our little pod using an automated machine, making the check-in process quick and painless.
A lanyard provided upon your check in includes a baggage tag, personal locker key, and an access card that lets you slip in and out without disturbing your fellow "room" mates.
You will appreciate how considerate the Japanese are in capsule hotels – you could almost hear a pin drop in there.
The laundry bag provided includes a sleeping robe, towel for showering, face towel, toothbrush, toothpaste, comb and bedroom slippers.
While the bedding doesn't get rave reviews, it was comfy enough to send me into a deep slumber within 15 minutes of resting. Plus, you can adjust the brightness in the pod, set an alarm, and control the pod's inner air conditioning.
Your luggage can be kept in a storeroom only accessible by the staff, and your bed has a personal locker to store your smaller baggage.
Address: 103-0027 Tokyo Prefecture, Chuo-ku Nihombashi 3-8-13, Japan
Nearest Train Station: Nihombashi Station
Price: SGD51 onwards via Booking.com
Opening Hours: Opens 24 Hours (Check in after 5pm)
Contact: +81 3-3548-3030
3. Watch a "robot show" at the Robot Restaurant
Located near the red light district in Shinjuku, a keen eye for direction is required to access the robot restaurant without venturing into the amorous streets by accident.
Lucky for us, traffic wardens in orange vests are present around the street to not only help manage the onslaught of vehicles and people, but also to aid those linguistically and directionally challenged folks. Most of them speak Mandarin, so it'll help big time if you've been paying attention in Mandarin classes.
Although the sign reads Robot Restaurant, don't expect to do a whole lot of eating here – unless you consider fries, popcorn, and booze a whole meal. But long story short, this place is more of a robot-human extravaganza where you watch performances, opposed to a dining area where you wine and dine.
We managed to snag seats for its last show at 945 pm. Unless you've reserved tickets online, on-site ticket sales begin 45 minutes before the show begins.
If you happen to be early, hop to the holding lounge where you can grab a few light bites and drinks while lazing on super luxe couches. All while watching live instrumentals and covers by some of the performers to give you a taste of what to expect.
Tip: Ladies, try not to wear skirts here as the waiting area has reflective flooring – you wouldn't want to be giving a pre-show cabaret before the actual performance begins.
The show is separated into the 3 segments, each lasting 15 minutes. The first part highlights to travellers what Japan is: a place where old meets new. Girls in cosplay wigs and men in terrifying masks decked in traditional yukatas performed on various moving platforms while creating beats with Taiko drums.
The second portion of the show featured something more fantastical – a dystopian society where nature nymphs' habitats are threatened by a kingdom of machine-heavy troops. While it may look like a live version of winx club, the live pyrotechnics and dramatic characters make up for the more kid-oriented storyline.
Is Chingay a thing in Japan too? That was what ran through my mind in the last segment as the performers laced up in their colourful outfits for a fiesta number. With giant floats and fist-pumping music, it had everything any good carnival had except it was indoors. Plus, audiences are handed giant light sticks to get in on the action.
In between segments, there'll be a short recess, where guests can visit the washroom or get a second helping of snacks. We took this time to stretch and remove the layers of clothes we had – it may be 6 degrees outside, but the steamy action inside sure turns up the heat.
We can't help but say this is an experience that should be included in every traveller's must-do list when in Tokyo. The sounds and sights aren't even remotely close to anything I've ever seen.
Address: 1-7-1 Kabukicho Shinjuku Shinjuku-ku Tokyo,Japan
Nearest Train Station: Shinjuku Station
Tickets: ~SGD98
Opening Hours: 5pm – 11pm daily
Contact: +81 3-3200-5500
4. Whizz Through The World's Shortest Escalator
Question: How lazy can a man get?
Answer: Not lazy enough. Possibly the epitome of a first world problem example , this 5-step escalator hidden at the basement of the unassuming More's Departmental Store is really quite a sight to behold. Standing at just 83.4cm tall, this mini conveyor is certified in the Guinness Book of World Records as "The World's Shortest Escalator."
Though walking the staircase would be so much more worthwhile, we had a blast on this escalator and each took at least 5 turns at it before realising how touristy we were behaving. Even though we got silent stares from the locals, it was all worth it. #NoRagrets.
Sidenote: don't take this escalator if you've been feasting your entire trip – the escalator may induce guilt and realisation of how lazy you are.
Address: 210-0007 Kanagawa Prefecture, Kawasaki, Kawasaki Ward, Ekimae Honcho, 7−1
Nearest Train Station: Kawasaki Station
Tickets: Free Admission
Opening Hours: 10am – 9pm
Contact: +81 44-211-1131
5. Buy Legit Suppers at a Convenience Store
For the night owls, suppers are an important sustenance to life – similar to what breakfast is for the remaining population. In Tokyo, it's a treasure trove for those who need energy to fuel their city prowling after dark, you can get legit food that tastes like it's out of a real takeout, even at 3am in the morning.
Did you know that their Yoshinoya opens for 24/7? I am entirely and wholeheartedly sold that Tokyo is heaven on earth. Before resting for the night, we headed to the nearby family mart and got ourselves a decent spread.
The sleeping area in the capsule hotel is gender segregated, but there is a common area in the first level where friends can gather to either chill or be like us – have a filling supper.
We started the supper affair with a light salad, before moving on to our main that is omelette (omu) rice. To top off the unconventional gastronomical experience, you can even buy soup to complete the meal experience. And no, not soup concentrates and bullion cubes, we're talking about actual soup in a bag that is filled with ingredients mum used to make – eggs, potatoes, carrots and onion; the Japanese call this Oden After heating it up, it's almost indistinguishable between a freshly cooked pot and this. It's that good.
Apart from the picks we went with that day, there are loads of choices to fit every palate, ranging from Jap favourite fried Udon and curry rice to more international dishes like creamy pasta.
6. Bask in the Old School Japanese Vibes at Yanaka Street
In this bustling capital where places like Harajuku, Shinjuku and Shibuya exist, it's hard to imagine that a place like Yanaka Street can call Tokyo home as well. With its old school vibes and rustic charms of Japan from yesteryears, this quaint valley is just a stone's throw away from Nippori station. It is at this street you can find the quirkiest handmade items.
We couldn't resist the urge to stop at every turn to take a shot of the scenery – and begrudgingly an #ootd shot – the classic glamour here makes even a random shot super insta-worthy.
A mini monastery to offer a prayer without having to venture into the outskirts.
Unlike a mall, or even a pasar malam, where stores and booths are categorised, a flower shop can be neighbour to an establishment that sells exclusively fish paste. Nearing the end of our expedition, we came across a handicraft store that sells all-things handmade.
From handicraft from Laos to accessories like scarves intricately sewn by hand, everything about the store screamed indie and hipster.
For a midday pick-me-up, this street is home to a handful of cafes, and it's just a pity most were closed on the day of our visit.
Address: Yanaka, Taito, Tokyo 110-0001, Japan
Nearest Train Station: Nippori Station
7. Change your luck at Tokyo's oldest temple
Founded in 628 AD, the Senso-Ji temple was destroyed during World War 2 before reconstruction began in 1958. With the reconstruction of the temple, it didn't serve only as a place of worship for the devout – it also became a symbol of a new beginning for Japan.
Ever heard of the expression, "When in Rome, do as the Romans do"? If you are as clueless as we were on our first visit, stand at a corner and watch the locals. Don't commit the mistake most tourists make by entering the temple through the middle gate – those are reserved for deities to enter and leave. Always enter and exit the temple via the gates on the left and right instead.
For the superstitious, you can also get a projection of your luck and fortune for the remaining year here.
At the entrance to the temple, there's a Omikuji station where you can find answers to life's toughest questions. Whether it's questions about job prospects, love and relationships, or simply if the next meal will be a good one, think of your question while shaking a tin of sticks until 1 of 100 numbered sticks fall out. Each stick is labeled with a number, corresponding to a "fortune".
Find the cabinet that holds your fate and behold what it says. I happen to have the worst luck every single time I try. No kidding – I tried this in 2014 too, with similarly bad results.
If you concede defeat, don't leave the temple disheartened – get an extra dose of luck by touching the giant slippers mounted at the temple's exit. Though it's just an urban legend, it is said that those who succeed in touching the giant slipper leave with an extra dose of luck from before they entered.
Address: 2 Chome-3-1 Asakusa, Taito, Tokyo 111-0032, Japan
Nearest Train Station: Asakusa Station
Price: Free Admission
Opening Hours: Open 24 Hours
Contact: +81 3-3842-0181
8. Catch a traditional Japanese wedding at the Meiji Jinggu Shrine
Built in 1920, the Meiji Jinggu Shrine was once reserved for royalties and is now an iconic site in Tokyo where many lovebirds tie the knot. We didn't manage to catch a traditional Japanese wedding whilst we were there, but we were told our best bet is Sunday morning.
Still, if you're like us and want to catch some action, be there by 8am to catch the Nikkusai – morning prayers and food offering for peace and prosperity.
You can access the shrine via Harajuku or Yoyogi station. We went with the latter and entered through the Northern entrance. The road to the shrine is shrouded in relaxing lush greenery, offering many photo ops, especially when rays of sun peeked through the trees, casting dreamy natural filters.
As we reached the shrine, we had to cleanse ourselves with natural spring water in front of the gates before entering the sacred ground – it's courtesy for visitors to wash their hands and faces before entering.
If you miss the morning prayers, don't be disheartened. You can still leave an imprint at this majestic temple. For 500 yen, (~SGD6) you can purchase a wooden plaque to pen your well wishes or prayers and hang it by the wishing board at the foot of the temple.
But if your thrifty Singaporean spirit prevails, there's still a way to get in touch with the deities without having to spend a dime. Right next to the board is another prayer-offering counter.
Simply grab a sheet and envelope and mark down your wishes and things you're grateful for. While penning my gratitude in words, it's hard to not feel reflect upon life and all the good times I had. The serene environment definitely added to the feels.
Address: 1-1 Yoyogikamizonocho, Shibuya, Tokyo 151-8557, Japan
Nearest Train Station: Yoyogi Station
Tickets: Free Admission
Opening Hours: 5am – 6pm daily
Contact: +81 3-3379-5511
9. Sample Japan's underrated street food
When in a foreign land, there's no better way to get acquainted with a country's culture other than sampling their cuisines – especially their street foods. One of the must-go-places for us was Harajuku – a colourful street that is boasts all sorts of wonders. With food, fashion, beauty products and other knickknacks, think of it as Tokyo's answer to Bugis street, except at a much bigger and more extravagant scale.
We left our apartment absolutely empty-stomached, with only one objective – to stuff ourselves mindless with all sorts of snacks and street food we can get our hands on.
Takoyaki
The first stop we made was at Koi-Taco. Don't be fooled now, not all takoyakis are made the same. Besides, if you love the takoyaki in Singapore, you have to try the originals!
Unlike localised renditions that offer patrons fillings like ham, cheese or even sweet options, this shop keeps it simple with octopus in the centre of the batter.
The batter was incredibly creamy, with the sauces and toppings on it to add another layer of flavour without being cloying. And as for the octopus, it wasn't overcooked, providing a fantastic texture that didn't make me feel like I was chewing gum between bites.
Calbee Chips
After acquiring a sackful of Calbee merchandise, we went for the main attraction, which you can only get here: fresh. fried. chips.
At Calbee+, the store offers you a variety of flavours and cuts for your choosing, you can't go wrong with the classic salt and butter. But if you're feeling like a #baller, a healthy serving of ice cream and melted Royce chocolate is the way to go. As for us, we agreed to try something different and went with sour cream and maple syrup.
Fresh off the fryer, the chips promised crunch on every bite till the very end – and we particularly liked how the maple syrup went with the sour cream and chips. The saltiness was neutralised by the sweet maple nectar.
*Note to self, ALWAYS heat up chips and drizzle maple syrup.
Harajuku Crepes @ Angel's Heart Crepes
Oh the world famous Harajuku crepes, missing it would be like going to Singapore without eating Laksa. I could count at least 10 Harajuku crepe stores along the street. All equally alluring, we almost flipped a coin to decide which to patronise.
While queuing, don't expect to get a menu on the crepes available – the entire truck is the menu. From the classic sweet choices to full-bodied shrimp and egg options, the crepe novices that we were meant we had to order the classic – strawberries and ice cream.
Of everything that we feasted on that day, this was easily one of my favourites. The soft skin of the crepe and the slight tartness of fresh strawberries complemented the sweet ice cream and airy whipped cream perfectly. My only regret was not getting a few more.
Custard Puff
I think I did my fellow Singaporeans proud by showing my kiasu-ness when I automatically joined a long queue without knowing what it was. But this was one decision I'll pat my shoulders for. Crispy on the outside and fluffy on the inside, the snack was amped up by the creamy custard pumped into the airy cavity in the puff.
My first bite and I was in pastry heaven – the only thing left to complete my life was a cup of hot chocolate to warm the soul in the cold winter Tokyo air.
Mochi
We stumbled upon this in Asakusa on our way to the Senso-Ji temple, but one of the hottest booths in the marketplace behind is a mochi store. With ladies in traditional kimonos preparing these intricate and super kawaii snacks, it's no wonder locals and tourists were all over the booth.
Chewy mochis dunked in a bucket of bean powder, the mochi's flavour instantly reminds me of our muah chee, but the super soft dough was much chewier than our local version, making it uniquely Japanese.
Address: Harajuku Area (Except for the mochi, that can be found in Asakusa!)
Nearest Train Station: Harajuku Station
10. Ride a completely silent train
Before coming to Japan, we were warned about the culture shock we were about to face when commuting via public transport. I thought the extent of the culture shock was a lack of entry gantries at the train tracks, but what happened next was something I did not prepare myself for.
At the station platform, life goes on as per usual. The moment you enter the train, however, sound stops. It's customary to stay silent as a form of respect during train rides, where the only audible sounds were the train tracks shuffling and music coming out from the earpiece of the girl standing beside me. Believe me, if the song was in English, I could probably write down every lyric and tell you the singer, songwriter and album.
To be frank, the inner rebel in me was dying to laugh out loud just to see the reaction. But between dignity and entertainment, I chose the former.
11. Visit an absolutely fantastic ramen restaurant that will give you claustrophobia
Single on Valentine's Day? One level below ground at Shibuya lies Ichiran Ramen, or as I call it, the single-for-life restaurant. Everything here is extremely individualistic, you won't have to utter a word if you don't want to – perfect for those not well-versed in Japanese.
After selecting your meal via a vending machine, collect your receipt before being ushered into a solitary dining space.
See what we mean? With partitions that require you to become a '4th wall', enjoy your ramen in peace at this restaurant. How about the waiters and waitresses? Surely they have to talk to you? Not a chance. With bamboo curtains that close completely after your order is served, any additional requests can be made with a button in front of you.
Of course, the partitions can be folded down if you want to hold a conversation, but why would you when you could be slurping a hot bowl of ramen in absolute bliss?
Address: 1 Chome-22-7 Jinnan, Shibuya, Tokyo, Japan
Nearest Train Station: Shibuya Station
Price: Varied
Opening Hours: Open 24 Hours
Contact: +81 3-3463-3667
12. Reenact Winter Sonata at the Blossom Fields
Many tourists flock to Japan during March and early April in hopes of catching a glimpse of the famed cherry blossoms. The sight of Sakura in full bloom is one sight to marvel at, but more often than not, the waves of people can kill the vibe, leaving much to be desired.
But if you're planning to go to Japan in the first quarter of the year anyway, peruse the parks and gardens during their plum and peach blossom seasons. Happening in February and March respectively, these underrated blossoms somehow fall under the radar and its beauty goes unappreciated. We were a week too early to see the plum blossoms, but we did catch a glimpse of what's to come at Yanaka Street, when a branch along a random alley bloomed. And it was everything.
Head over to the Hanegi Park for a scene you'll remember for life – 650 trees decking the park in pink. You could close your eyes and randomly snap and have a great photo.
13. Prepare an entire meal with ONLY vending machine items
It was simply marvellous when I found out vending machines in Tokyo dispensed hot canned coffee, which is everything one could ask for in the cold dead of winter. There are articles aplenty online on the craziest things you can buy from a vending machine in Japan – the most outrageous include used underwear and condoms, but we found that it's also totally possible to make a complete meal with items from vending machines.
We didn't manage to find a vending machine street, but watch how this guy made a complete hangover dinner with just vending machine finds!
https://www.youtube.com/watch?v=GViBkwbyd0Q
14. Eat your favourite Macs french fries… with chocolate
*inserts quick McDonalds Hack* Did you know Singapore's Macs french fries go superbly with their ice cream? I learned that when I was a child meddling with my food. Following the sweet and salty combination that seems to be trending now, how about french fries with chocolate sauce?
It sounds like something a child would come up with but it is a totally legit item off the menu in Japan. Served in a McWings-sized box, a pack of white/milk chocolate sauce is given and all that's left is to break and seal and spam the rain of chocolate.
It looks weird, and the idea of it is even weirder, but it was pleasantly surprising to know that the flavours complemented each other well, and the chocolate sauce breaks the saltiness of the fries. Thumbs up for this creation!
Bonus: Customise your own cup noodles!
Whenever I stock up my midnight food stash from Cheers or 7-11, one thing that is indispensable is my trusted Nissin chicken flavoured cup noodles. I love everything about it, and that includes the dubious yellow nuggets of *godknowswhat* and cubes of white matter than I assume is chicken. Being a mostly meat eater, I can't say I particularly enjoy the veggies, and it doesn't hurt to have crabstick from the seafood flavoured cup noodles.
Though not in Tokyo, the ramen museum is just an hour away in Yokohama that shows the entire history of instant noodles and how they came about. Fun fact: Did you know the initial batches of instant noodles held its shape because wax was used to keep them in one piece?
Other than fun and interesting facts like these, don't forget to enter the ramen cafe where you'll get to choose the soup base and filling that goes into your customised ramen. After which, your signature blend will be sealed, where you can snapchat the glorious moment of opening and adding hot water to it.
Address: 2-14-21 Shinyokohama, Kohoku-ku, Yokohama-City, 222-0033, Japan
Nearest Train Station: Shin-Yokohama Station
Price: ~SGD7
Opening Hours: 11am – 10pm Weekdays | 11am – 10:30pm Saturday | 10:30am – 11pm Sunday
Contact: +81 45-471-0503
Sayonara!
This trip to Tokyo was an amazing one. Every street we explored and human experience we encountered just showed me how much humanity this city has – even though it's probably the world's busiest concrete jungle. From kindness of the locals to seeing the younger generation embrace old traditions and culture in new and modern ways, the sense of pride the locals have in being Japanese is admirable.
Empower your trip
Special thanks to Scoot for flying us down to the land of the rising sun and making this trip one to remember. This was my first time flying on the "Best Low Cost Carrier in APAC" and the overall space, roominess and comforton Scoot's 787 Dreamliner far exceeded my expectations. We enjoyed the smooth journey onboard and snoozed like babies during the night flight to Tokyo. Plus, all Scoot trips to Tokyo transit at Taipei, which means extra shopping time! Be quick though, the hour-long transit meant we were whisked back into the plane after a very short shopping spree.
If you happen to be a super light sleeper, evade risk of sitting beside a crying baby or old lady gang gossiping, simply upgrade to ScootinSilence for a nominal fee! Even more, with MaxYourSpace, you can now purchase up to 2 empty seats next to you and fully relax on your flight. No more need for counting on your luck for an empty flight! A quiet flight, bigger seats and more spacious legroom, what could be better?
For the spur-of-the-moment travellers, don't worry about sitting mindlessly in your seat too – in-flight Wi-Fi and on demand entertainment are available, so you can surf the net and watch your favourite series streamed to your devices while being thousands of feet above ground.
I strongly encourage everyone to visit Tokyo and explore the city by foot and its public transport, for every nook and cranny is an adventure waiting to be lived. And if budget constraints are stopping you from getting on that plane, check out these 15 Things Under $11 You MUST Do When in Tokyo. No more excuses to give Japan a miss! We spotted tickets going for just $168 on Scoot!
---
This post was brought to you by Scoot. Time to Get Outta Here!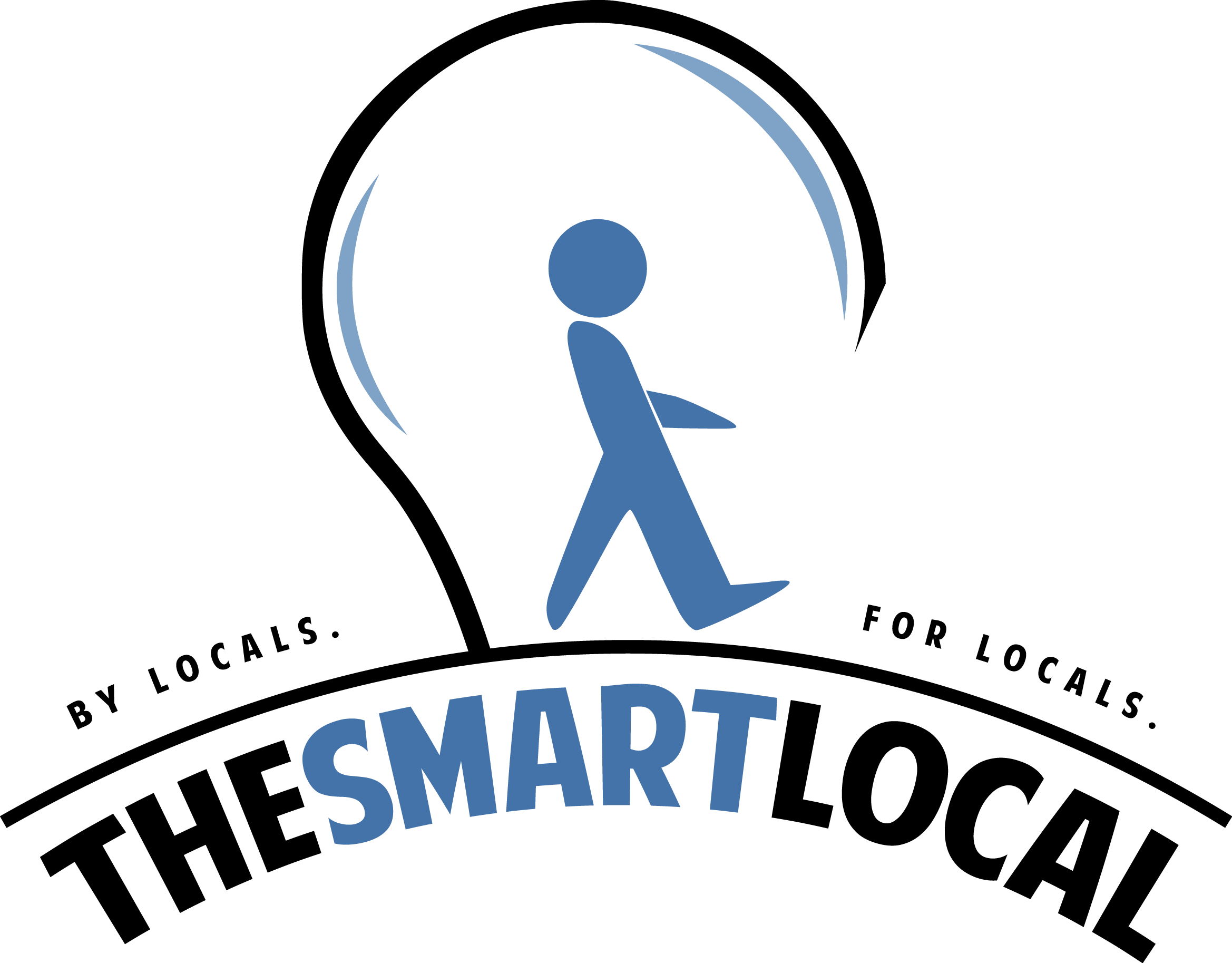 Drop us your email so you won't miss the latest news.