15 Amazing Things to do in Tokyo under $11 (¥1000)
Tokyo, Japan: So much like Singapore, and yet in many ways much more futuristic. It's remarkably easy to get lost in the mazy subway tunnels and crowded streets of this sprawling metropolis.
I travelled to Tokyo for a week in May. Despite having been here two years ago, the city still manages to surprise me. There's sound and movement everywhere, from the speedy trains rumbling over the metal tracks to the salarymen bustling through the streets at double-quick pace. The moment you step off the plane, be prepared to warm your mind and soul with a piping hot bowl of Japanese culture.
Here are 15 things you can do in Tokyo under $11 (¥1000). All the activities on the list are easily accessible and should not be missed by the traveller on a budget.
1. Experience the Tokyo Subway – but please do your chin-ups elsewhere.
My friend said that you can tell a lot about a society's culture just by stepping onto a train. I found this very true in Tokyo and in many other Japanese cities as well. I was in a train that was packed to the brim, but I never saw any pushing or shoving. At every stop, everyone near the door got off and waited patiently outside for passengers to alight before re-entering. Even though there was hardly any room to breathe, everyone got on with it and graciously accommodated their fellow passengers.
This trend of gracious conduct on board Japanese trains may have been helped by the many posters reminding commuters to mind their manners and "please do (unwanted conduct) elsewhere". I found several of them hilariously memorable – you can check out the full gallery here.  
Source
Finally, try to avoid travelling on the trains during peak hours, unless you want a first-hand experience of the Japanese oshiya (train pushers).


Source
Tip: It's recommended to get a SUICA/PASMO card (same card, different names). They come with a ¥500 deposit, but you can use them to tap in and out quickly from the subway like our EZ-Link cards.
The cards can also be used to buy drinks from vending machines and snacks at convenience stores. You can get your ¥500 deposit refunded at any JR station office when you leave Japan.
2. Discover your inner Pokemon / Hello Kitty at Character Street
It's the animated Hall of Fame, the veritable who's who of television and anime. My jaw dropped when I gazed down the long aisles of Character Street. Every Japanese cartoon I know has its own store here, including Hello Kitty, One Piece, and Pokemon. Fans of Japanese TV HAVE to visit this street.
Source
Cost: Character goods start from ¥400, ramen starts from ¥800
Where: Basement 1 underneath Tokyo Station (look out for Character Street)
3. Akihabara (Anime Town)
One massive street packed with anime, manga and electronics – Akihabara is the spiritual home of this brand of subculture. Along this road, I found 7-storey department stores selling all sorts of anime merchandise, such as figurines, posters, and doujinshi (fan-made comics).
It's also home to video arcades and maid cafes. The road is completely closed to traffic on Sundays, so you can treat it as "your grandfather's road" and take photos freely.
Be warned though – some shops have adult-only sections, so be wary if you're with kids.
Cost: Free to browse, character goods start from ¥300
Getting there: JR Akihabara Station / Tokyo Metro Akihabara Station
4. Explore history at Yasukuni Shrine
The Yasukuni Shrine has generated plenty of controversy internationally, with local leaders attracting criticism for visiting it. As a symbol of Japanese pride, the shrine honors people widely considered to be war criminals, including kamikaze pilots  and prominent generals including General Hideki Tojo. It also displays WWII artifacts such as this Zero Fighter plane.
Source
Walking through the museum rooms made me feel like I was going through the wars as a Japanese citizen. The museum presented a completely different perspective, challenging all that I had learnt from my Singapore history textbooks. History is written by the victors – many Singaporeans grow up thinking of the Allies as the heroes and the Axis powers (Japan, Germany, and Italy) as the villains, but good and evil is never clear in reality. 
Source
I read several last letters penned by dutiful Japanese soldiers to their families, wishing them well and declaring their loyalty to the Emperor. And as much as we were on opposite sides of the war, I couldn't help but feel a tinge of respect for the Japanese soldiers who selflessly laid down their lives for their country.
Cost: Entry to the shrine is free, museum entry: ¥800 for adults
Where: 5 mins walk from Kudanshita Station
5. Take photos of the iconic Odaiba Rainbow Bridge
I found this to be one of the most eye-catching things in Tokyo. Linking Odaiba Island with Greater Tokyo, the Rainbow Bridge is 798 metres long and houses three transport lines on two decks. At night, the bridge is lit up by illuminated lamps which are powered by solar power during the day.
It's worth spending an evening here to catch the nighttime panorama – the ambience makes it great for a romantic night out.
Cost: Free
Where: Shimbashi Station (JR Yamanote Line / Ginza Line), take the Yurikamome Line and alight at Daiba Station
6. Get in touch with your inner bookworm
Source
In Singapore, Kinokuniya is renowned for its vast library of books of all genres. Within Japan, the South Shinjuku store is the best for its huge collection of English books on the 6th floor. If you enjoy hanging out at the Kinokuniya outlet in Ngee Ann City like me, you may well end up spending the whole day in the South Shinjuku store.
Cost: Magazines start from ¥200, books ¥1000. Browsing is free!
Where: Takashimaya Times Square, 千駄ヶ谷 5-24-2, Shibuya, Tokyo 151-0051
7. Stroll through Ueno Park
Ueno Park is a huge public park next to Ueno station within central Tokyo. Within the compound, you can find five museums including the Tokyo National Museum. For those seeking wildlife, you can visit Ueno Zoo, Tokyo's first zoological garden. Ueno Park also houses several shrines and temples.
I would have loved to catch the famous cherry blossoms, but they only bloom in late March to early April. If you visit Tokyo during this period, make sure to swing by Ueno Park as it's one of the best places to catch the cherry blossoms, with over a thousand cherry trees along its central pathway.
Cost: About ¥700 for museums, ¥600 for Ueno Zoo, the main park and its shrines are free.
Where: JR Ueno Station – it's recommended to exit from the Central Exit if you want to pick up information guides in English.
8. Fish through Sushi restaurants
Many of my friends have said that the sushi in Singapore pales in comparison to the ones you find in Tokyo. It's true – Tokyo sushi is fresh and tasty, and I didn't feel like I was biting into a slice of rubber. That said, asking ten different Tokyo residents where their favourite sushi place is will get you ten different answers. 
Source
My Singaporean friend on exchange in Japan brought us to Genki Sushi in Shibuya. Fans of the Singapore outlets will feel totally at home as the whizzing trains zip down their metal tracks to deliver your sushi to you. The interactive menus also come in English.
Cost: ¥100-200 per plate
Where: 150-0042 Tokyo Udagawa-cho, Shibuya-ku 24-8 Leisure Plaza Building (Genki Sushi Shibuya)
9. Buy an unreasonable lot of snacks at a Konbini
In Japan, convenience stores (konbini) are located around every corner. Stepping into a FamilyMart or Lawson's is very different from a Cheers or 7-11 in Singapore. I found that in Japan, the convenience stores are generally larger and have a wider array of products – including socks, adult magazines, an incredible variety of packaged snacks and hot fried chicken.
They also sell a hot tray of fried chicken called "Family Chicken" and other snacks like croquettes, fried fresh by the counter staff in the mornings. That beats having to cook your own cup noodles when you're lazy.
Source
Another thing unique to Japanese konbini is the onigiri – a rice ball wrapped in seaweed with various fillings, including tuna, salmon and chicken mayo. It's one of the best options available for those looking for a quick meal. There are more than 10 different flavours. However, you'll have to read up on your katakana as many of them don't have English labels.
Cost: ¥100-¥120
10. Un-un-un-unbelievable drinks options at vending machines 
Japan's vending machines are incredible. Not only are they around every corner, the range of drinks they have runs from A to Z including milk tea, hot coffee, lemon water, Fanta, and Pocari Sweat. I was mesmerised by the flashing lights that dance around the vending machines when they're idle, waiting patiently for the next thirsty customer.
The machines accept payment by PASMO/SUICA cards.
Cost: ¥100-¥160
11. Try the world famous Ichiran ramen
Many Singaporeans think they know ramen. Once they've been to Japan, however, their perception of ramen is forever changed. In Singapore, it's rare to find good-tasting ramen; in Japan, it's even rarer to find ramen that isn't.
Although I didn't go there during my stay, I was recommended by many people to visit Ichiran Ramen. It's one of the more well-known ramen chains amongst Singaporeans. They don't have outlets in Singapore but recently opened one in Hong Kong.
Cost: ¥790 per bowl
Where: (there are several outlets all over Japan)
Shinjuku: Peace Building B1F 3-34-11 Shinjuku Shinjuku-ku Tokyo-to 160-0022 (3 min walk from JR Shinjuku Station Higashi Exit) (Note: the Shinjuku outlet is open 24 hrs)
Shibuya: Iwamoto Building B1F 1-22-7 Jinnan Sibuya-ku Tokyo-to 150-0041 (3 min walk from JR Shibuya Station Hachiko Exit)
12. Go to Little Korea – Shin-Okubo
I originally wanted to go to Seoul but ended up in Tokyo instead. Well, I found most of what I was looking for in Shin-Okubo anyway. The area houses over 500 Korean shops and restaurants and many of the signs here are trilingual – in Korean, Japanese and English. I saw at least 30 Korean BBQ, bingsu, and fried chicken restaurants, as well as K-Pop merchandise shops blasting K-Pop through their oversized speakers.
If K-Pop is your thing, you can get merchandise here for cheap – I got a poster for just ¥300 ($3.30).
13. Shop at the original and largest Daiso outlet
Singaporeans are all too familiar with the concept of paying $2 for each item, any item. There are numerous such variety shops in Japan, including the chain that has made itself at home in Singapore – Daiso. The Daiso in Harajuku is a budget shopping haven that occupies five stories, and is one of the largest 100 yen ($1.10) shops in Central Tokyo.
Do note that not everything in here is 100 yen – they have "premium" items that cost a bit more.
Where: Takeshita-dori, Harajuku (a few steps from Harajuku Station)
14. See Tokyo's oldest temple – Sensoji Temple
Asakusa Kannon Temple, or Sensoji Temple, is one of Tokyo's most colorful temples. Legend has it that two brothers fished the statue of Kannon, the goddess of mercy, out of a river in 628. The temple was finished in 645 and survived the air raids of WWII. Today, it hosts many festivals all year round and the streets leading up to the temple gates are lined with small souvenir shops and markets.
Source
Cost: No entry fee, but you can buy paper fortune slips for ¥100 each.
Where: 2-3-1 Asakusa, Taito 111-0032 (near Asakusa Station)
15. The Times Square of Japan – Shibuya Crossing
Source
A marvel of modern Tokyo, the Shibuya crossing is one of those things you have to see in real life, because photos and videos don't do it justice. When the traffic lights all turn red and people begin pouring out from every corner, it finally hit me that I'm in the centre of one of the largest, most metropolitan cities of the world. Also worth visiting is the statue of the loyal dog Hachiko near the JR Shibuya station exit.
Source
If there's one animal in Japan I remember from my trip, it's Japan's most famous dog, Hachiko. It's said that Hachiko waited for his master, who had passed away at work, at Shibuya Station every day for nine years between 1924-1933. He became famous in his lifetime after an article featuring him was published in one of Japan's largest newspapers. Even today, the statue of Hachiko stands as a national symbol of loyalty, and reminds us all of the spirit of familial devotion.
Cost: Absolutely free
Where: JR Shibuya Station (Hachiko Exit)
My Tokyo Experience
Tokyo is futuristic, historical and frenetic all at once; there's rarely a dull moment. It stands as one of Asia's iconic cities of the 21st century, alongside Seoul, Singapore and Hong Kong. I enjoyed doing all the things above and got to enjoy all the sights and sounds of Tokyo on a manageable budget. If you have limited time in Tokyo, Shibuya Crossing and Ueno Park are the places you have to visit.
Thanks for reading, and let us know below if you have any favourite must-see places in Tokyo that we've missed!
---
 I can read minds. You will also like: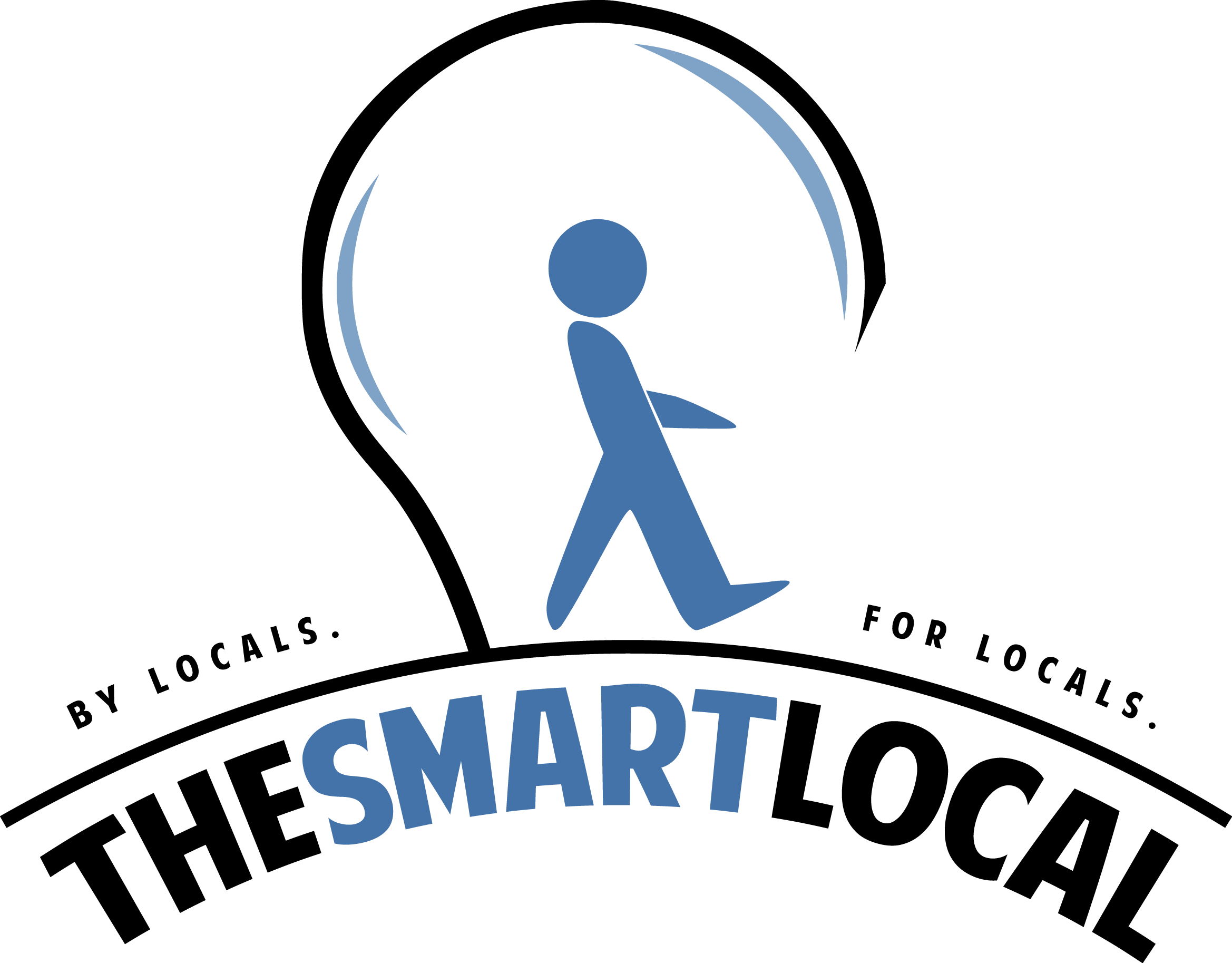 Drop us your email so you won't miss the latest news.