Visit Hokkaido
Mount Iou – "Naked Mountain" in local Ainu lingo. It's an active volcano 510m tall. At the lower regions, crevices spew sulphur crystals. It smells like a huge group of people passing wind at the same time here.
Initiated by the Hokkaido Tourism Board in 2012, this "Visit Hokkaido" tourism drive aims to acquaint more Singaporeans with the charm of Hokkaido. In its first year, local travel agencies were invited to visit Hokkaido. On the second, professors from selected local schools were invited. For this year's event (held 23rd Nov to 28th Nov 2014), the Hokkaido Tourism Board invited photographers from Singapore, with Canon Singapore shortlisting suitable nominees.
I was privileged and elated to make the final cut to visit Hokkaido for a travel photography adventure – Photographers Invitation Program, a familiarisation trip to Central and Eastern Hokkaido. Also handpicked were four other Canon DSLRs practitioners – Yip Weng Seng (CanonEOSWorld Council member), Dennis Seow (Blogger, Superadrainme), Tan Geng Hui (Photojournalist & Writer) and Manami Iwatani, also known as Ran-san (Video blogger, Ninja Girls).
Shiretoko Nature Park. From left , Moe Anan (Travel advisor, Nippon Express) , Tan Geng Hui, Dennis Seow, Kazuma Higasa (GM, Nippon Travel Agency, Intl), Junichi Yamamoto (Master Photographer, Pure Peak Photo), Manami Iwatami, Jensen Chua and Yip Weng Seng (Canon EOSWorld Council member)
The 5-day trip saw us travelling westwards thousands of kilometers, from Utoro in eastern Hokkaido to Akan, Tokachi, Sounkyo and finally to Sapporo, the capital of Hokkaido prefecture.
We got to embrace winter chills with temperatures ranging from 1'C to -13'C, spellbound by gorgeous nature scenery. We savoured amazing Japanese cuisine that reflected the chefs' commitment to perfection. We also rubbed shoulders with tourism key appointment holders, were hosted at exquisite traditional dinners by owners of hotels, and learned from professional Japanese photographers who are true masters in their own fields.
It was a humbling experience and in this blog, I hope to share the knowledge and insights gained from this trip.
Day One – Shari and Utoro
Stopping along the way to Utoro to retrieve our photographic equipment to start shooting.
We started Day One on a hurried note. After a domestic transfer flight from Haneda Airport (Tokyo), we landed at Memambetsu Airport (Hokkaido) and immediately left for Utoro. We had snacks for lunch in the tour vehicle, bought from rest stops along the way.
But no one complained – we were too enthralled by the beauty unfolding before us. The chilly 5'C temperature was worked wonders in calming us Singaporeans hot and humid weather we're used to.
The amazing beauty of the Shiretoko Nature Park, with the gorgeous Mt. Shari-dake (1545m) in the background.
Reindeer roam the park freely. We encountered this male, during our hike in the park. There were also herds of deer scurrying about freely in the park. What an amazing sight!
We were guided by professional photographer Junichi Yamamoto, Canon Inc 2008 Photographer of the Year. He imparted his philosophy of success to us – you have to know your subject and have passion in what you do.
Master Junichi in his car leading our group to a vantage point to shoot the approaching sunset. The road is called Route 334, facing the Okhotsk Sea.
We were blessed with great weather and a beautiful sunset on the 1st day. What a great start to the trip! Night comes early during winter solstice- this picture was taken at 3pm.
Day 2 – From Utoro to Akan
There were highlights after highlights. The beauty of Hokkaido kept our fingers on our camera buttons and our eyes on the viewfinder – make sure you have sufficient memory cards and spare batteries before coming to Hokkaido! We were blessed that our Canon cameras and equipment functioned perfectly without any glitch, even though temperatures plunged to a low of -13'C.
"Road to Heaven."- Hokkaido longest stretch of straight road at 17km ! Interesting photo opportunity here.
The Whopper Swans at Lake Kussharo, a picturesque caldera lake with tamed resident swans. This picture is one of my favourites.
There's no better way to feel another aspect of Hokkaido but by food. We had the the island's best ramen at Teshikaga Ramen. The cold weather whipped up a huge appetite. There wasn't a morsel of food left in anyone's bowl after the meal!
Lake Mashu is the Calderal lake in Akan National Park. It's in contention for the clearest lake in the world. It was foggy during our visit, but left a clear imprint on our memories.
The clouds conspired with the hill to reward me with this striking cloudscape. The addition of a human figure for a sense of scale helped the composition tremendously. Don't forget the rules of thirds here for picture composition.
Enroute to our next destination, we spotted a scenic photo opportunity and abruptly stopped the vehicle. It proved to be one of our trip highlights. Unplanned moments are the best moments.
Dennis from our group "jumping for joy" at this awesome venue which isn't on any tourist map. We affectionately called this place "One Tree Hill".
Mating dance of Red Head (Tancho) Crane, an endangered species protected by the government. It was an awesome experience taking pictures of these majestic birds in their natural surroundings.
The flock of red head cranes go about feed on the grassland, uncaged and unhindered.
As we were returning to our hotel, we stopped to grab the day's golden minute shortly after sunset at 3.05pm.
Day 2 saw us enjoying our first kaiseki, which is a traditional Japanese 10-course dinner prepared using the season's freshest harvests from land and sea. The food epitomizes the chef's perfectionist attitude and acute attention to detail. The dishes were almost too pretty to eat.
I am not a fan of raw seafood, but the freshness and quality of the food convinced me otherwise. I finished every single bit – any unfinished food would be a crime !
Day 3 – Akan to Onneto and Tokachi
As we moved westward, the Hokkaido beauty continues to wrap us firmly in her splendid aura – such is the magic of Hokkaido. Our band of pixels artists continued clicking away at the awesome beauty that revealed itself. The shutter count was building up furiously. Despite the temperatures dropping to -13'C, our Canon cameras never failed us.
At Lake Akan, the Lake with the Fog. Definitely different from the haze we get from the Sumatra forest fires in Singapore. The crisp clean air was like Evian Mineral Water for our lungs.
My tripod came in handy here. It was great to get everyone in the group without having someone being left out to operate the camera . Finally our affable bus captain , Tsuyoshi Kato-san, could be in the picture. He is an avid photographer himself and knows the choicest photographic spots in Hokkaido. I look forward to visiting Hokkaido again with him as my photo guide.
Lake Onneto in Ashoro. Onneto is a unique lake where you could hear sound of ice cracking as the lake freezes up. The sound was like Star Wars laser guns firing away coupled with the voice of a thousand birds taking off in unison. The sound is impossible to describe – you will have to visit to listen for yourself.
The Japanese call this tree "Nanakamado", a type of birch tree. It looks especially beautiful with the glistening lake in the background. Japanese invented the term "bokeh" to refer to the aesthetic blurness of out of focus areas of an image, which is a technique I employed here.
Enroute to our next destination, Kato-san stopped at this stretch of road leading to farm plantation. It's a venue not on any tourist map, making it just special to us. Our group could not resist doing an "Abbey Road" here. One of our favourite picture moments of Hokkaido.
Long queue for the renowned Butadon (Pork rice bowl ) at Tonta. Patience is required to feast at this quaint little eatery with limited seats.
This is a famous dish in the Tokachi prefecture, for which hungry diners queue 30 minutes to 1 hour on average to try. The secret salty and sweet sauce on the delicately grilled pork makes it a worthwhile reason to revisit Hokkaido.
Everyone enjoying their food
The talking suddenly tapered off when the dishes arrived – the food was too delicious not to eat immediately. We were privileged to have priority access to the restaurant without having to queue. That helped a lot as we were on a tight schedule.
The Tokachi River, an amazing place where the circle of life plays out right in front of us. Salmon born here return from the sea to breed, perishing after performing their natural duty of reproduction.
Salmon carcasses littered everywhere in the river and on the banks of River Tokachi. The stench of rotting fish fills the air. But it's a cycle of life as the dead salmon serve as food for a myriad of wild animals. Unfortunately we did not spot any bears feasting on the carcasses as it's near their hibernation cycle.
I spotted a solitary salmon flipping feebly in its last moments.
After all the natural wonders, it's time for some man-made ones! A sweet moment at Rokkakutei, the most renowned confectionery in Hokkaido.
We had little time for shopping, with souvenirs and snack-buying sessions limited to hotel gift shops or 30 minutes at highway malls. Still, no one complained – we felt blessed already. But this snack treat by the tour agency General Manager Mr. Higasa-san, was a highlight of the trip, with the shop's cakes living up to their reputation.
Definitely a "ladies trap" venue as they will not be able resist such beautifully done sweets. Somehow, we guys were not totally free of the temptation too. We parted with some yen here which we had not much opportunity to spend so far.
Day 4 – Tokachi to Kamikawa and Sounkyo
Day 4 marked the final leg of our photographic adventure as Day 5 was essentially for movement to Chitose Airport, where we begin our journey back to Singapore. The synergy between the group of photographers, guide and driver was so amazing that my heart ached at the thought that we would part ways.
But like they say, "save the best for last" as we savoured the wonders of Hokkaido and our 2nd kaiseki, hosted by the owners of the last hotel we stayed in.
Our hot air balloon guy getting our "aerial transportation" ready. Interesting to witness the 30-minute setting up of the hot air balloon from scratch.
Hot Air Ballooning experience at the Tokachigaoka Park, just a short drive from our hotel. A highlight of the day!
Hot air ballooning is not for those who fear heights. But this was conducted so safely that one might conquer his fear of heights after this.
Enroute to Kamikawa, our bus captain Kato-san stopped here for a picture-taking moment. We couldn't appreciate him more – his thoughtfulness made the trip so special.
A million-dollar view from Mikuni Touge Pass on the way to Sounkyo.
At Sounkyo, we had the privilege to be given tips by the venerable master photographer Sensei Koetsu Ichinei. He is so knowledgeable and passionate with his craft, which motivated everyone in the group to strive for excellence.
At 78 years old, he is still amazingly fit as he brought us frantically running around to capture the day's quickly-receding sunset. A traditionalist, sensei Koetsu still shoots in film using his trusted Linhoff 4″x 5″ view camera with his dedicated team of film suppliers and photo printers in Tokyo.
Some lessons in life are learnt through observation – we observed enough during the session with Sensei Koetsu-san to last a lifetime. The passion, dedication and commitment are basic but vital ingredients that are needed to succeed in your goals.
Bento lunch at Sounkyo Kanko Hotel, with Master Photographer Sensei Koetsu-san. Our 'weapons' taking a short well-earned rest.
A group shot at the cable car station look out point. With us is Mr. Shinichi Nakajima (in the middle), Secretary General of Sounkyo Tourism Association.
The beautiful and awe-inspiring Mt. Kurodake (1984m tall) in the Daisetsuzan National Park.
Photographer's Note: For such a predominantly whitish landscape, you should adjust the exposure compensation in the plus values, just so that snow will be whiter as auto white balance may be "fooled" by the light temperature which renders the picture a shade too dark.
The beautiful Ginga Waterfall (120m tall) freezes in winter and becomes a venue for ice climbers.
Beautiful stream around the base of the mountain is therapeutic to watch and provides a great phototaking opportunity.
This photo of the setting sun between the birch trees is one of my favourites of the trip. Tips given by the master go a long way.
Vast tracts of plantation fields take a rest in winter, becoming great photography subjects.
The phototaking session hurriedly became a comedic affair as the astoundingly fit 78-year old Master photographer hustled us around, running to catch the best angles of the sunset with time running out. If he could run so fast, there's no excuse for us not to catch up with him.
Our group of photographers, event hosts and Sensei Koetsu sharing a moment towards the end of the photography session. I like to use silhouettes, shadows and human figures to dramatise moods – the clouds helped too.
A group shot to celebrate the end of the gorgeous session, with my tripod coming in most useful again!
A full kaiseki hosted by the Sounkyo Kanko hotel owner, Mr. Morita Shigenori, provided a fitting closure to the fantastic photo-adventure.
The hotel general manager Mdm. Chida Tamami, teaching us the ideal way to enjoy the snow crab.
The season's freshest offering from the sea of Okhotsk.
The Sounkyo Kanko hotel owner, Mr. Morita Shigenori, enthusiastically showing us his hotel's open air onsen which will open next year. Mr. Morita-san has visited Singapore on many occasions and has fond memories of our Lion City.
Chida-san showing Ran-san on the finer aspect of executing the umbrella dance. Quite an impromptu piece of entertainment during dinner that excited everyone.
Acknowledgements
I must express my heartfelt appreciation to the people who nominated me for this trip. Words cannot adequately convey the euphoria of being picked. But accompanying the elation is the feeling of responsibility – We had a duty to deliver and capture the raw and honest beauty of Hokkaido and tell the world that if there's any place they should visit at least once in their lifetime, it's Hokkaido.
I've done my best to bring to you what I can through the pictures here, but pictures are only visual – they don't convey the sounds, smells, and feel that being in Hokkaido will give you. Those you can only experience for yourself, and trust me – you should.
---
All pictures used in the journal are copyrighted with all rights reserved to Jensen Chua. This post is brought to you by the Hokkaido Tourism Board and Hotels Association, Nippon Travel Agencies, and Canon Singapore.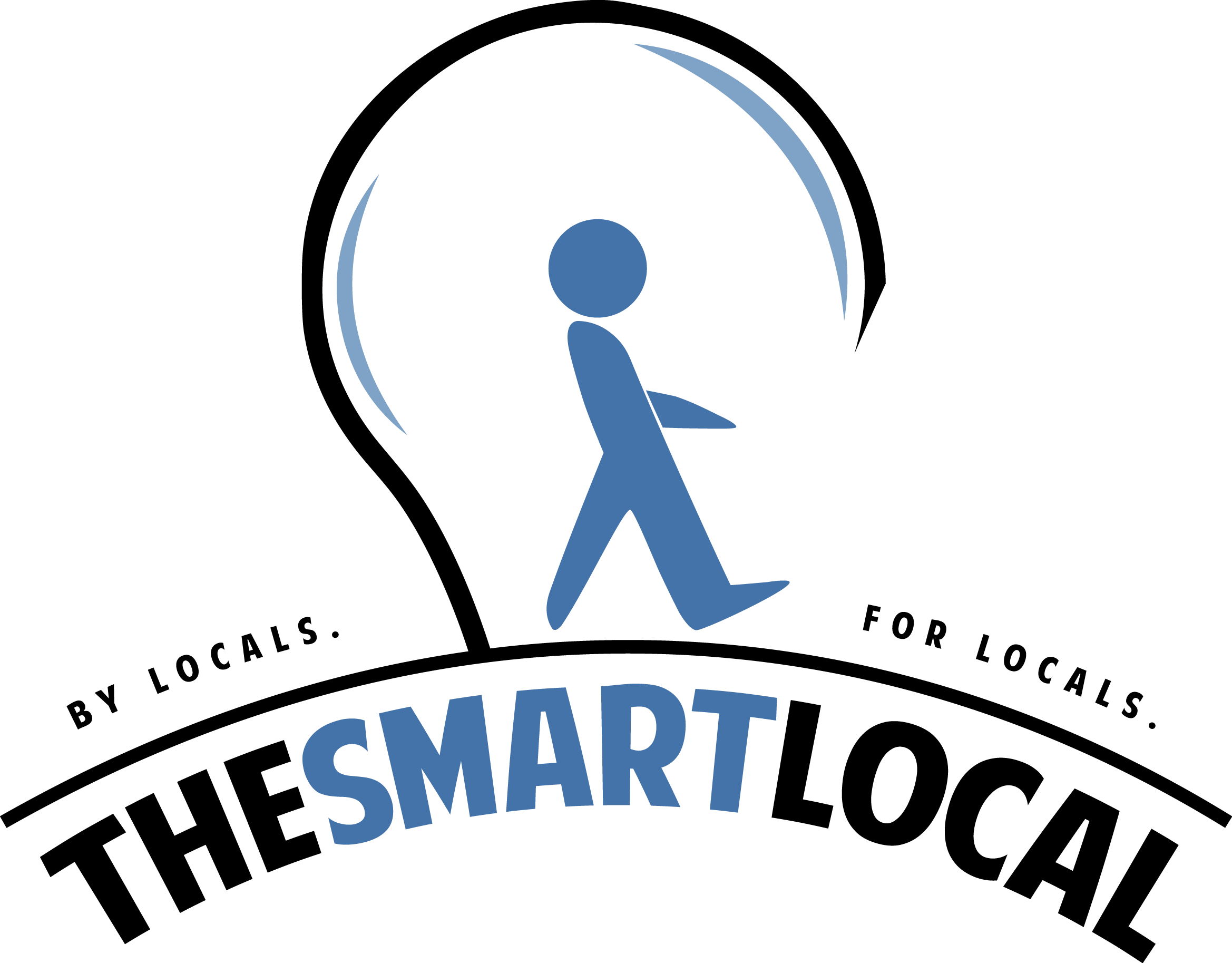 Drop us your email so you won't miss the latest news.